Maker pro 3d printer
Monoprice MP Maker Pro Mk.1 3D Printer In-Depth Review
ADVERTISEMENT
7Expert Score
Monoprice MP Maker Pro Mk.1
Small businesses would easily associate with Monoprice MP Maker Pro Mk.1 3D printer seeing the fact that this printer can allow them to print huge volumes that they always wished to without spending much.
Affordability
9
Quality
7
Speed
4
Capability
7
Practicality
8
User Expectations
6
PROS
The printer has a build volume that is unmatched in the price range it is listed in the market. This enables small businesses that cannot afford to buy printers which offer build volume also to print parts and functional prototypes of huge build volume.
Overall the printer is very easy to use and comes with a user-friendly touch screen interface.
MP Maker Pro MK1 comes with an auto bed leveling feature.
The print bed is positioned with the help of magnets that are liftable so removing of parts becomes easy.
This 3D printer has a steel construction that provides it a rigid structure that does not vibrate with the printing process is going on.
CONS
Lower print speed.
Temperature adjustment for parts like ABS is an issue.
The open frame is something that not many users like to rely upon.
The printer is almost ready to print as soon as it arrives at your place.
Monoprice Maker Pro Mk1 has an open frame, because of which you would have ...
Add to wishlistAdded to wishlistRemoved from wishlist 0
Add to compare
| | |
| --- | --- |
| Model | MP Maker Pro Mk.1 |
| Manufacturer | Monoprice |
| Price Range | $ 399 |
| Release date | 2018 |
| Country | United States |
| Availability | Available |
| Classification | Desktop |
| Technology | Extrusion (FFF- FDM…) |
| Material | ABS, Other plastics, PLA |
| Filament diameter | 1. 75 mm 0.07 in |
| OS compatibility | Linux, Mac OS, Microsoft Windows |
| Generic material | Yes |
| XY accuracy | 0.01 mm 0 in |
| Max. build size | 300 × 300 × 400 mm 11.81 × 11.81 × 15.75 in |
| Max. build volume | 36.00 L |
| Max. print speed | 70 mm 2.76 in /s |
| Min. layer thickness | 0.1 mm 0.004 in |
| Dimensions | 615 × 600 × 490 mm 24.21 × 23.62 × 19.29 in |
| Weight | 20 kg 44.09 lb |
| Nozzle diameter(s) | 0.4 mm 0.02 in |
| Power input | 110 VAC or 250 VAC | 50/60Hz | 4A |
| Heated print bed | Yes |
| Heated build chamber | No |
| Automatic calibration | Yes |
| Closed frame | No |
| Dual extruder | No |
| Independent Dual Extruder | No |
| Full color | No |
| LCD screen | No |
| Touchscreen | Yes |
| On-board camera | No |
| Mobile app | No |
| 3D scanners | No |
| CNC mill | No |
| Electronics 3D printing | No |
| Laser engraving | No |
| Conveyor belt | No |
| Air filter | No |
| Pellet extruder | No |
| USB | Yes |
| Wifi | No |
| Bluetooth | No |
| SD card | Yes |
| Ethernet | No |
Table of Contents
Currently available for a 25 percent discount on the original price, the Monoprice MP Maker Pro MK1 is a desktop 3D printer which is the last printer released by its manufacturer.
While enquiring about this printer you would find it replicating the Wanhao Duplicator D9 in many ways. However, there are some features that this printer has which Wanhao doesn't.
And we will tell you about those features in this article in the next section but before that to give you a little more introduction about this printer. It's a printer based on FDM technology, the technology that is the most used by 3D printers worldwide to produce parts and functional prototypes.
Monoprice has with this printer primarily targeted small business owners, hobbyists, schools, universities where 3D printing is taught, and designers who don't like to spend much for their hobby of 3D printing parts and prototypes.
Known for mainly making desktop-sized printers, Monoprice seems to have expertized the art of making printers in this area. We say this seeing all the previous 3D printers released by this manufacturer in this area, turning out to be a hit.
Having said that, let's explore some features of this printer and attempt to think what does it take for a manufacturer to build its hold over a certain domain of 3D printers?
ADVERTISEMENT
Features
If you are coming to this printer after seeing many other printers in the same range, let us tell you that there are some features in this printer that you might not have encountered before.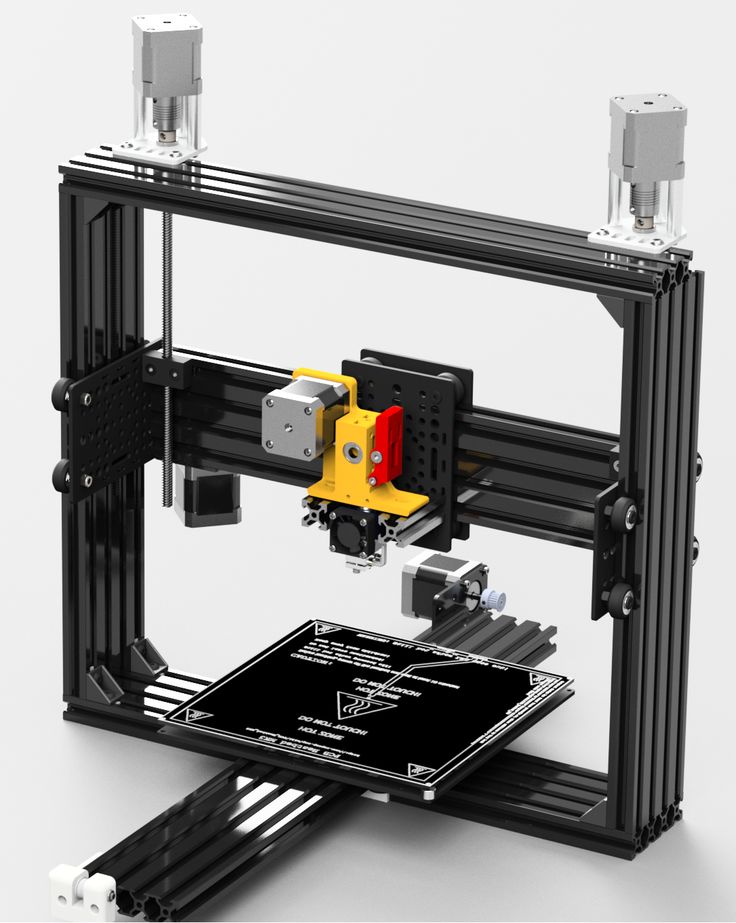 But then the list is also full of many features that you would have encountered and got tired of hearing or reading about. A summation of both of these makes up for the list of features that Monoprice MP Maker Pro MK 1 has. So let's begin.
Preassembled Printer That Has Open Frame: Monoprice MP Maker Pro MK 1 needs to be unwrapped from the packaging and plugged in to start the printing process.
The print bed comes leveled, there are no screws and bolts that need to be fixed before starting the printing. All you need is the filament that you wish to print with.
So, ready, steady and go! Open Frame! Yes! The printer has an open frame and sometimes, this feature that is purposely kept by manufacturers is viewed very negatively. In the sense that kids are at home and it's difficult to manage.
But, this feature has its positives. To start with, you need less effort to cool down the printed part and prototype because the air is simply helpful.
You don't need a fan in the extrusion system to help you cool it. Of course, if you wish to cool it, you can bring a cooling fan separately.
And because of this feature, the air is consistently available to all the parts equally. So, printers that have a complaint about the visibility of layers on one end of the part and not on the others, this is not a problem with Monoprice MP Maker Pro MK1.
Build Volume Offered Is More Than Most Others In The Same Price Range: Objects of 300 mm * 300 mm * 400 mm i.e. 36 liters can be created by this printer.
Now whether you wish to create that sized object or not is up to you. But before buying a 3D printer in a similar price range, we advise you to check out some of the printers that come in the similar price range and compare their build volumes with this printer, you'd hardly find any other that offers a similar build volume.
Automatic Detection When The Printer Runs Out Of Material And A User-Friendly Touch Screen Interface: You probably know the first one that's mentioned here if you have researched about 3D printers, but for all those who haven't, here you go.
In FDM technology, the material that you print with is fed into this printer in a filament. These filaments are not of the same size that you need the material to be, they might be more or less.
So, while printing a part or functional prototype if it so happens that your printer runs out of material, Monoprice MP Maker Pro MK1 would detect this and let you change the filament and resume the printing process.
Like other desktop printers in the industry, this one too has an LCD touch screen interface that lets you operate the printer with ease.
So all you have to do to communicate with this printer is to press a button and it will obey you. And if you need any help with understanding the commands, you can take the help of the video tutorials that are available or even contact the makers.
ADVERTISEMENT
Specifications
A lot of specifications is what we have already mentioned while listing down features like, the printer is based on FDM technology.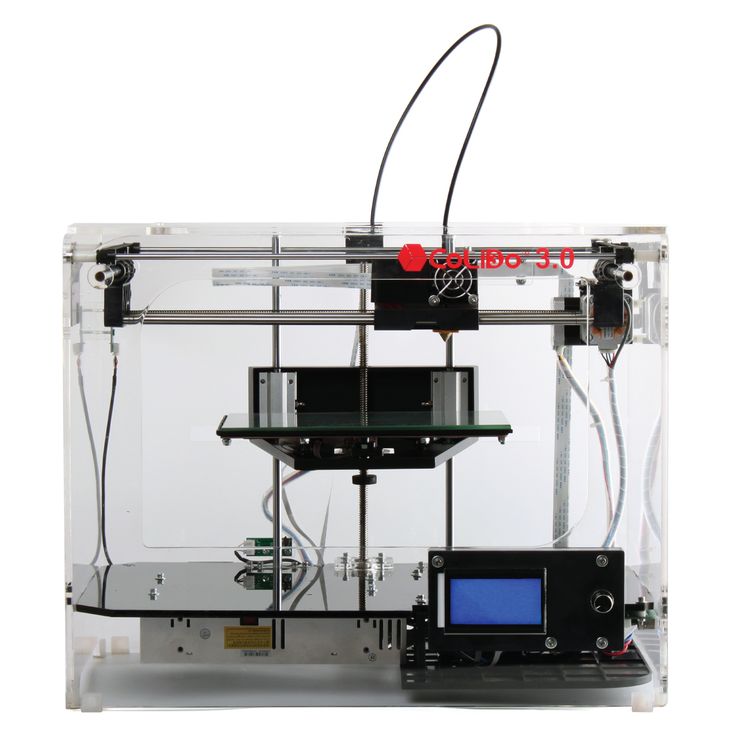 Another one is that printer has an open-frame design and how this is good.
But it's also bad because the filaments are going to take a longer time to get heated up than if it were in an enclosed printer, but so is so. The overall frame material using which frame of the printer is made is aluminum.
The print area offered by Monoprice MP Maker Pro MK1 is 300 mm* 300 mm * 400 mm and its print speed is 70 mm per second. While the maximum nozzle temperature that can be developed on this printer is 250 degrees Celsius.
You can print using PLA, ABS, and PETG filaments. Apart from these materials, the manufacturer claims that this 3D printer is 3rd part filament compatible.
The nozzle diameter that the printer has is the industry standard 1.75 mm. MP Maker Pro MK1 has an XY resolution of 120 microns, while the Z resolution of the printer is 40 microns.
Price
On the website of its manufacturer, the printer is priced at $399.99. If you are studying desktop 3D printers for making your purchase you'd notice how by its features this printer stands out that others.
ADVERTISEMENT
Setup
As mentioned above, the printer pretty much comes assembled so all you need to do is plug it and give some electricity and start printing using this printer.
There is an important feature that will help you every time you are setting up this printer for another print after one and that is auto bed leveling.
There are printers available in the market that demands its users level their bed manually. In those cases, if there isn't an experienced hand on the printer, leveling becomes difficult as it sometimes changes from one part to another, and so on.
Because MP Maker Pro MK1 has auto bed leveling, you don't need to adjust the bed every time you complete the print which is again a rare feature that you'd find in printers of a similar price range.
Printing Type/Cost
As mentioned in the specifications, the print speed of this printer is 70 mm per second which is below average than the industry standard for desktop 3D printers.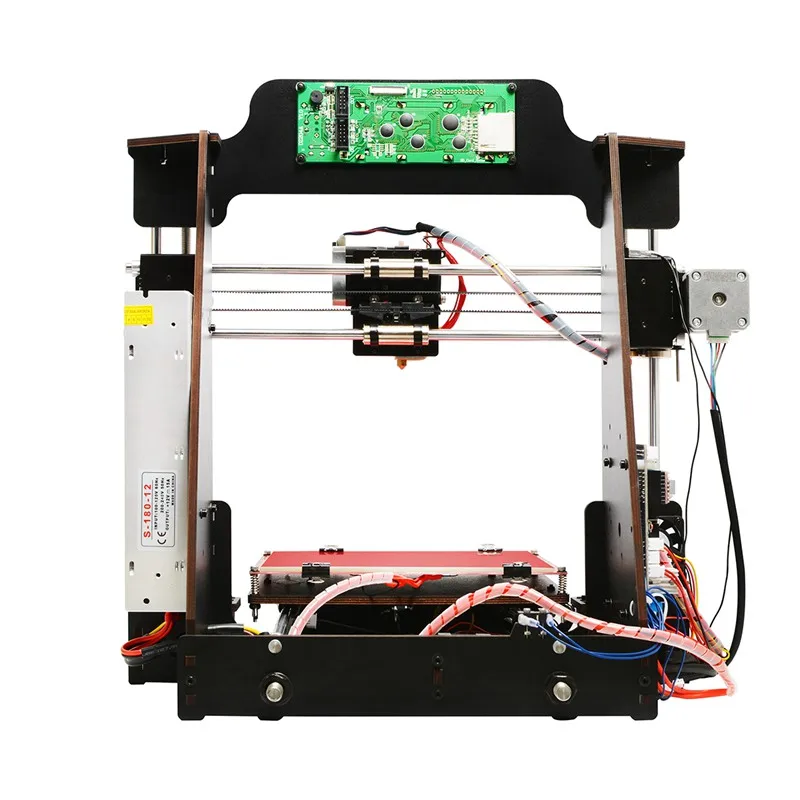 Because the print speed is low, you would take more time in printing a geometry with this 3D printer, which will in turn increase your operating cost.
Seeing that the printer allows its users to print using 3D party filament, this operating cost of yours is going to vary while printing with one material than another.
Apart from these factors, the cost will also vary depending upon whether you wish to achieve dimensional accuracy in prints of large volume or not, because that would, in turn, require you to work more.
However, according to results published on the websites the printing cost of Monoprice MP Maker Pro MK1, when compared with other FDM 3D printers, is a little more than others in the price range.
But the fact that it enables you to produce parts and functional prototypes of build volume like no other, it's understandable. Isn't it?
ADVERTISEMENT
Print Quality
With features such as open frame, auto bed leveling, filament detection when filament runs out, Maker Pro MK1's print quality is above industry standard that is there for a desktop 3D printer that costs $399.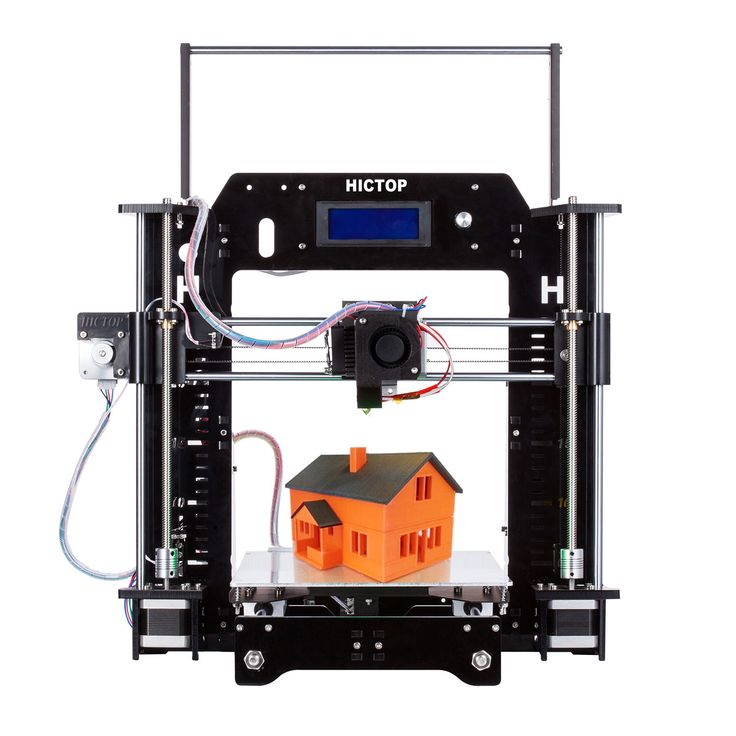 99.
The open frame ensures that airflow is consistent with the part that has been printed. While auto bed leveling takes away the headache from your head and the effort that it takes to manually level your bed.
The filament detection feature lets you pause and resume even between the printing processes.
And on top of all these, you even don't need to worry if the electricity of your house runs out for some reason.
Makers of this printer have enabled memory in this device that stores all the information and allows its user to start exactly from the point where it left out when the electricity ran out.
Parts and functional prototypes printed using this printer can be used in various areas like aerospace, jewelry, toys, etc.
Software
Cura and Repetier-Host are the two software that is recommended by the manufacturer. Both of this software easily run on computers that have Windows 7 or above operating systems, Mac or Linux.
So slicing of files is not difficult.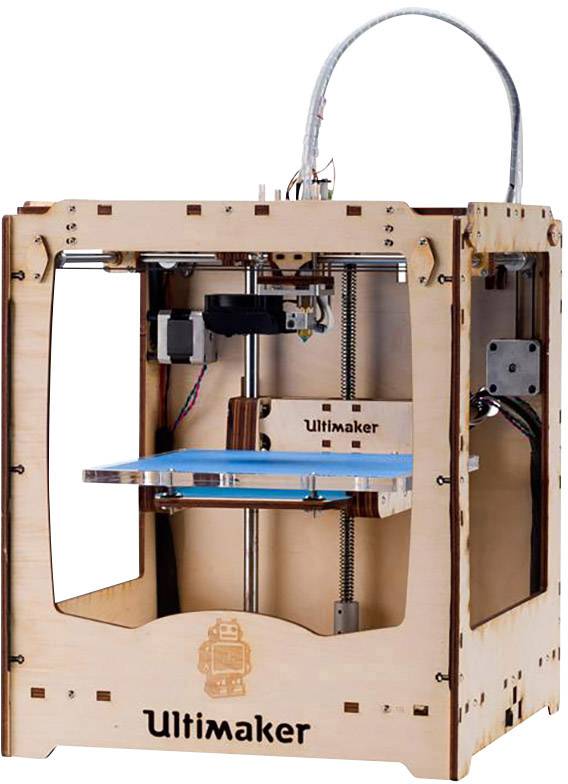 Both the software mentioned above are well-known software that gives out files in extensions that can be opened using other software too. So in case you are a designer, don't worry, the printer won't hassle you while exchanging the files that you slice on it.
ADVERTISEMENT
Customer Service
It's while setting up the printer that you realize the user-friendly nature of the manufacturer. The way they have indicated every minute detail of how the printer works and the buttons or facts about the printer that you need to know is just too helpful.
It makes you familiar with the printer in no time. This will let you wish to contact the company, without any hesitation as with other companies.
Monoprice has never had issues with someone complaining about how they haven't heard complaints of him or her. The company has been appreciated for hearing out to their customers and implementing the same in their upcoming 3D printers.
There are many options to connect with the company, the best one of them being on skype wherein you can exactly ask the person to help you in the matter that you are stuck.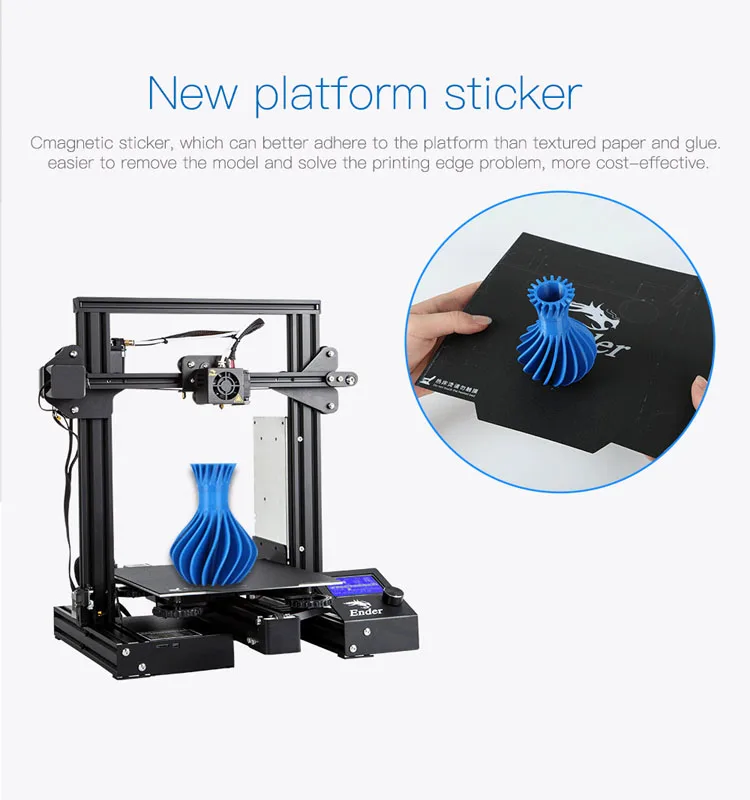 However, you can also call or email the company.
Parameters Influencing Buying Decision
After reading the complete article, we want you to go through some of the important criteria for buying a printer and they are listed down in brief.
3D Printer Cost: MP Maker MK1's cost is just as much as any other cheap desktop 3D printer is.
3D Print Quality: Better than average.
3D Print Speed: Lower than the industry standard for desktop 3D printers.
3D Printer Capability: The printer is capable of producing parts and prototypes of build volumes larger than its competitors.
3D Printer Practicality: It's easy to set up and allows you to print with various types of filaments.
3D Printer User Expectations: Small businesses would easily associate with the printer seeing the fact that this printer can allow them to print huge volumes that they always wished to without spending much.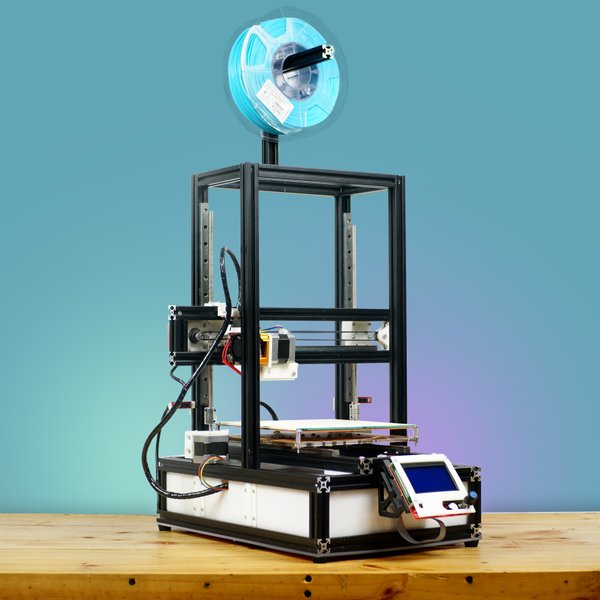 The Verdict
Practically seeing, CR-10 allows you to produce parts of build volume that Monoprice MP Maker Pro MK1, so it isn't that bad call to make, seeing that the printer is priced $0.01 less than $400, yeah?
Flashforge Creator Pro 3D Printer Dual Extrusion Open Source for Maker Use
Flashforge Halloween best offer: Finder 3 US$339 plus get 5 transport stl files. Creator Pro 2 US$549, Guider Ⅱ US$799!
loading
Share the product to
Worry-free warranty
Dedicated support
Fast shipping.Free shipping for items available at USA/UK/AU/EU warehouses.
Overview
Parameter
In the Box
Main features:
Build volume, 200*148*150mm.
Quick start-up, set up, and start printing within minutes after some small manual assembly.
Dual extruders, dual-color print possibilities, support PLA+PLA, ABS+HIPS combo.
6.5mm alloy printing platform, even heart transfer, ensures a smooth printing surface.
Support PLA, ABS, PVA and PETG, meeting regular 3d printing requirements. 
Open to flexible modification and upgrade, works with 3d slicers including FlashPrint, Simplify3D, Cura.
Handle design for easy machine moving.
| | | | |
| --- | --- | --- | --- |
|   | Creator Pro | Creator Pro 2 | Creator Pro T |
| Extruder Type | Dual Extruders | Independent Dual Extruders | Dual Extruders |
| Build Size | 227*148*150 mm | 200*148*150 mm; 80*148*150 mm (mirror mode) | 227*148*150 mm |
| Filament Recommended | ABS, PLA, PVA, HIPS | ABS, PLA, PVA, HIPS | ABS, PLA, PVA, HIPS |
| Language | English | Chinese, English, French, Japanese, Korean | English, Chinese, French, Japanese, Germany, etc |
| Residue Scraping Design | No | Yes | No |
| Touchscreen | No | Yes | Yes |
High Compatibility
Heating Bed
All-metal Frame
As a straightforward 3D printer based on open source technology, Creator Pro opens to flexible modification and upgrade, works with many 3D print software such as FlashPrint, Simplify3D, Cura.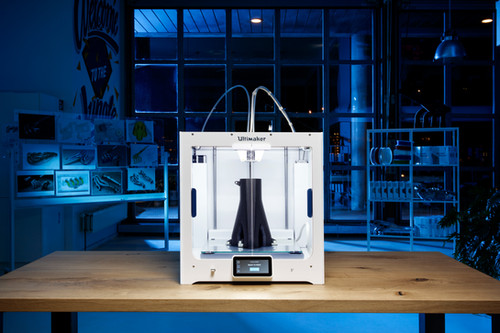 1. Turbo fan ensures quick filament cooling.
2. Allows for perfect dual-color printing.
3. Supports PLA+PLA, ABS+HIPS.
6.5mm Alloy Printing Platform
With a 6.5mm thickness of alloy platform, matches a medium phone, Creator Pro is firm and durable. The platform transfers even heat, which helps guarantee the smooth surface of models, no print lines.
Instead of holes, the new handles use sleekframes for quick, comfortable machine movement.
Compatible with multiple filaments including PLA, ABS, PVA and PETG. You can print main part with ABS and component structures with dissolvable filaments that can be melt in the lemon bathe. It also supports special materials like flexible, conductive, Woodfill, copperfill, and brassfill.
Well Ventilated for PLA Filament Printing
Full Enclosed for ABS Filament Printing
Flashforge Creator Pro 3D Printed Models
As a FDM 3d printer, Creator Pro shows great printing results on regular models and miniatures 3d printing.
Following are models printed and shared by our users.
Print
Extruder Quantity2
Nozzle Diameter0.4 mm
Maximum Extruder Temperature240 ℃
Maximum Platform Temperature120 ℃
Print Speed10-100 mm/s
Filament CompatibilityPLA , ABS , PVA , PETG
Print Volume200 x 148 x 150 mm
mirror mode:80*148*150mm
Layer Thickness0.1-0.4 mm
Print Precision±0.2 mm
Mechnical & Dimension
Printer Dimension526*360*403(550)mm
Screen3.5 inch
Net Weight14.8 kg
Gross Weight21 kg
Input100-240 VAC, 47-63Hz
Output24 V, 13.3 A
Power320 W
SpoolExternal
Electrical
ConnectivitySD card
SoftwareFlashPrint
Input3mf / stl / obj / fpp / bmp / png / jpg / jpeg files
Outputx3g files
Others
Noise 50dB
Working Environment18-30 ℃
What's the Difference between Creator Pro and Creator Pro 2?
| | | |
| --- | --- | --- |
|   | Creator Pro | Creator Pro 2 |
| Extruder Type | Dual Extruders | Independent Dual Extruders |
| Build Size | 227*148*150 mm | 200*148*150 mm; 80*148*150 mm (mirror mode) |
| Filament Recommended | ABS, PLA, PVA, HIPS | ABS, PLA, PVA, HIPS |
| Language | English | Chinese, English, French, Japanese, Korean |
| Anti-scrape Design |   |   |
| Touch LCD Screen |   |   |
Product accessories
3D Printer X1
1000g Random Filament X2
Power Cable X1
USB Cable X1
Support Holder X2
SD Card X1
Build Tape X1
Leveling Card X1
Grease X1
Filament Guide Tube X2
Unclogging Pin Tool X1
Wrench X1
Allen Wrench X2
Your questions will be answered by the users who have purchased this product
May not be greater than 255 characters.
Read All Reviews
FAQ
No questions.
The new industry standard on your desk
Designer X PRO
Designer X PRO is a printer with a new core, with a new idea and many advanced solutions, created by PICASO 3D engineers to complete complex tasks.
You no longer have to choose between speed and quality. Save time
and be sure of the result.
Fastest 2-material printing *
There is nothing more valuable than time, save it with the advanced JetSwitch.
180 mm
Model height
0.1 mm
Layer height
Time sprouted between materials
5 seconds
without Jetswitch
seconds
without Jetswitch 9000,000,000 seconds
without jetswitch
without jetswitch
20 seconds
Without JetSwitch
15 seconds
Time spent on
switching, hours
2.5
5
7.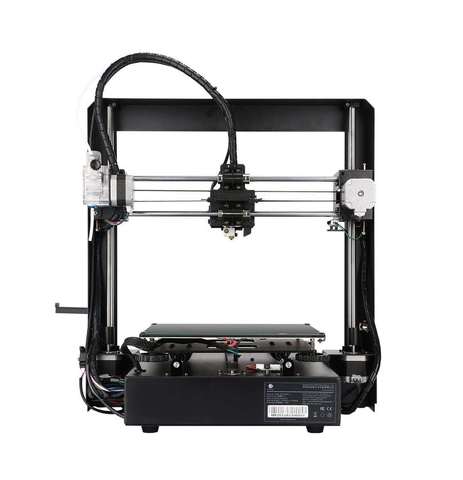 5
12.50005
17.5
Total print time
Models, hours
22
25.5
27
32
37
Savings with Jetswitch : 15 hours
A quality revolution
Newly designed print head with precision switching up to 1 µm*, frame construction, precision mechanics and next generation hardware platform make your prints look amazing.
Be sure of the result
The key to success is the ability to timely and equally perform tasks accurately. For your confidence in the result, we supplemented the printer control systems that will not only be monitor the status of the printer, but also inform you about its status*.
Serviceability
Less calibration, more printing.
Don't waste your time.
50 seconds
Calibration of working platform

5 seconds
Automatic calibration
nozzle height
5.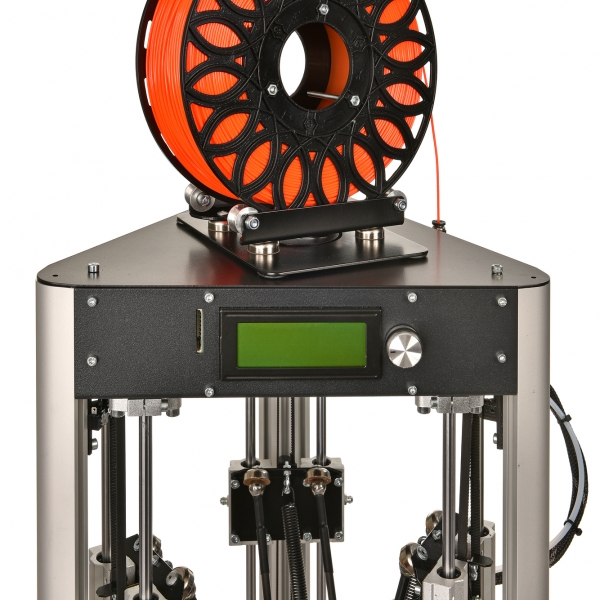 5 minutes
Calibration
Nozzle Offsets
Print with your favorite materials
Thanks to the new directional plastic feed system in the print head and a wide range of operating temperatures mechanical components, Designer X PRO allows you to use wide range of materials.
410 ° C
Maximum operating temperature of the extruder
Ethernet
The new heart of the printer
New hardware platform Designer X PRO, built on a 32-bit processor with a core ARM CORTEX M4, made it possible to create a completely new concept of printer operation. More reliable faster, quieter, more precise.
Noise level
55 dBa
Pitch division
1\256
Core based processor
ARM Cortex M4 168Mhz
Technical specification
Print
Print technology
FUSED FILAMENT FABRICATION [FFF]
Material change technology
Jetswitch ™
Extruders
2
201 x 201 x 210 mm
Print speed
up to 100 cm3/h
Nozzle diameter
0.
3mm
Print resolution
10-250 microns (nozzle 0.3mm)
Positioning accuracy
XY: 11 microns; Z: 1.25 micron
Plastic thread diameter
1.75 ± 0.1 mm
Software
Picaso 3D Polygonx ™
The maximum print temperature
410 ° C
The maximum table temperature
150 ° C 9000
Ambient operating temperature
15 ° - 32 ° C
Storage temperature
0 ° - 32 ° C
Physical measurements
Printer size
49.2x 39 x 43 cm
Packaging size
9000 x 54 x 70 cm
Weight (packed/unpacked)
22.5 kg/15.6
Electricity
Mains operation
220V±15% 50Hz,(option 110V±15% 690Hz)
5
Maximum power input 400W
Interfaces
USB, Ethernet, USB Flash [included]
Hardware platform
Shacha division
1: 256 step
Noise level
55 dBA
Mechanics
aluminum
22 Steel
Print platform
Aluminium, glass
Guide rails
XY: rail (steel), Z: cylindrical (steel)
Media
Base material
ABS, FORMAX, PLA, ULTRAN 630, ULTRAN 6130, ASA, ABS/PC, PET, PC, FRICTION, CAST, RELAX, ETERNAL, FLEX, RUBBER, SEALANT, PETG, AEROTEX, CERAMO, WAX, SBS, SBS PRO, PROTOTYPER SOFT, PRO-FLEX, TOTAL PRO, NYLON and others
Soluble support material
PVA, HIPS
Software
Software
PICASO 3D Polygon X™
plg
Operating system
Windows XP and later
Replacement car
For the duration of the repair, you
are provided with a
replacement printer **
2 year warranty!
We give a full
product warranty
Distributor network
Warranty service at any
distributor throughout Russia
Order Designer X PRO
Order
Designer X
Designer X
Designer X is a high-performance professional-grade 3D printer, a tool for realizing any ideas.
The new printer combines the reliability of the legendary PICASO 3D Designer with the quality and stability of the new X platform. Designer X is always ready to go. The highest resolution (layer from 0.01 mm) and print productivity (up to 100 cm 3 / hour) make this printer unique.
Everything under control
Clogged nozzle, tangled plastic, uneven diameter, or broken bar will no longer ruin the model. Encoder system Flow Control monitors printing condition, ensuring stable results.
The Designer X encoder averages three measurements per second* (*at speed 60 mm/s, layer 0.2 mm)
This allows you to almost instantly pause printing ("Pause" mode) and automatically start the algorithm for solving the problem. If the abnormal situation is not resolved, the printer will wait for user intervention.
Plastic Feed Control
Detection of clogged or slipped plastic. Some blockages can be cleared automatically by the printer.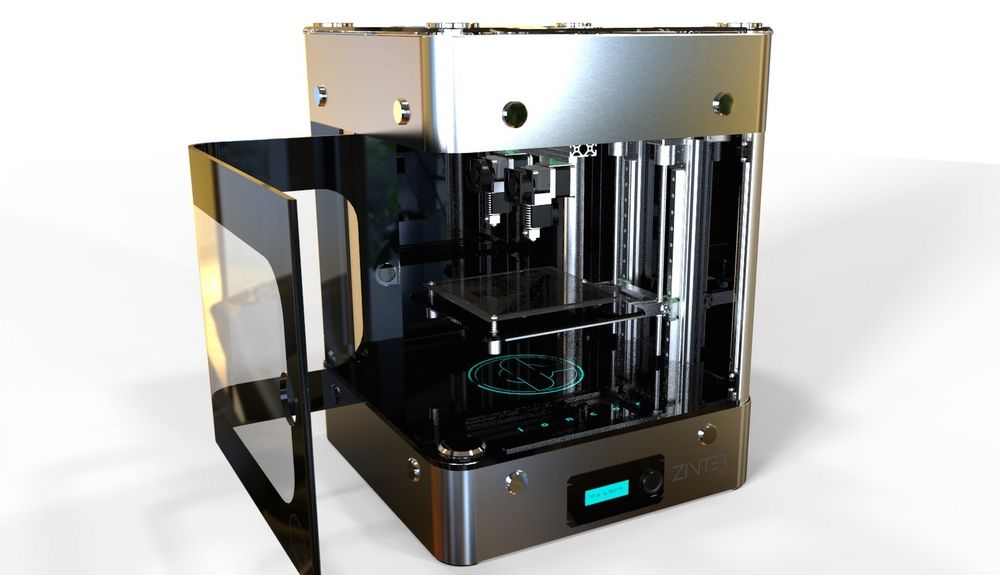 The print result is saved (Pause mode), it can be continued after cleaning the nozzle or replacing it.
Plastic Presence Detection
Detects the end or breakage of plastic when printing. The print result is saved and can be continued after replacing the filament spool.
Print Surface Inspection
Detects part slip or surface artifacts that could damage the part (or the printer itself). The printer goes into "Pause" mode, saving time and material.
Heatsink temperature control
The maximum heatsink temperature is set in the profile of each plastic. If the sensor detects that the temperature is too high, the printer pauses, turns off the heating elements, and waits for the print head to cool down to operating temperature. This helps protect the printer from clogged nozzles and overheating.
Built-in plastic dryer
Printing can now be resumed even if there is a power outage. The printer will "remember" where printing stopped and will offer to resume it from the current moment.
The only thing that is required of you is to make sure that during the downtime the part has not come unstuck from the printing platform.
Profile system
This system allows you to prepare a print job without reference to a specific material. ABS, PLA, Ultran or any other thermoplastic - the material is selected on the printer screen right before printing.
Alert system
Visual alert (with different backlight colors) for printer problems. A transparent understanding of the state of the device allows you to respond in a timely manner in case of any difficulties. Time is money.
First Layer Print Control
Automatic adjustment of the first layer print pressure based on the media.
Networking
Ability to manage all printers simultaneously from one computer over a network. Combining all X-line printers into one ecosystem.
Self-diagnosis
The printer performs self-diagnostics and detects possible problems.
Quality in detail
The quality of Designer X printing is our pride.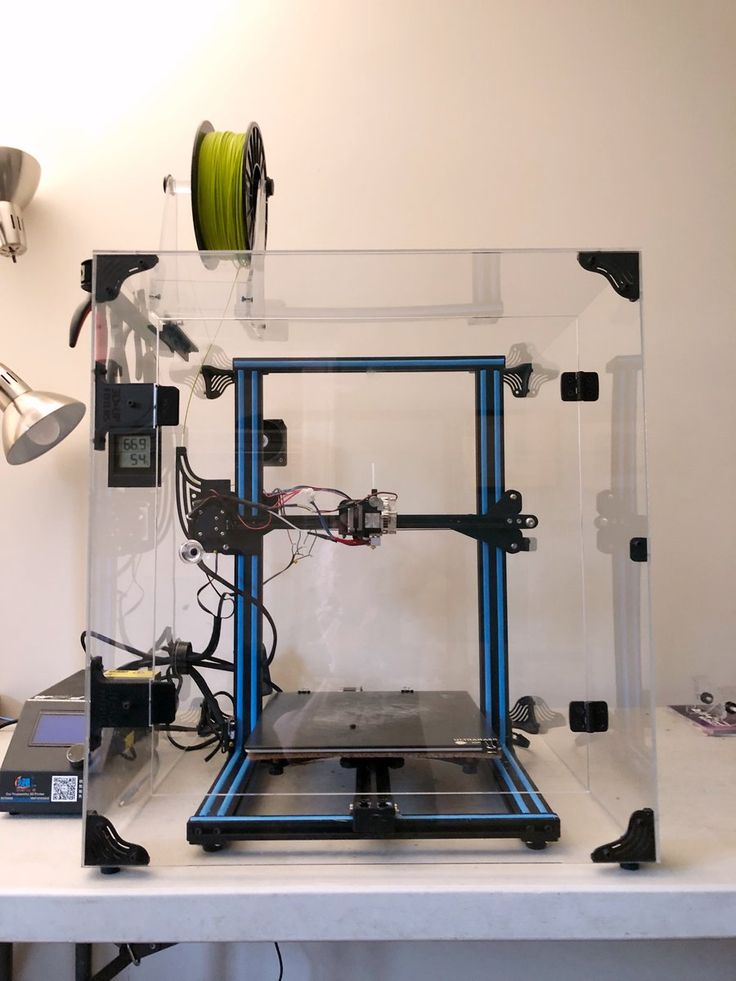 Precision mechanics and X hardware platform help to achieve the highest results.
The minimum print layer is 10 microns. It is 10 times thinner than a human hair.
1
Double-ended plastic feeder
Double-sided plastic feeder ensures maximum retention of the plastic in the feed gears. This reduces the chance of the gears breaking off the plastic in the event of a sharp increase in the thread pulling force.
2
Flow Control encoder sensor system
Consistent quality printing - synergy of various factors. Encoder system Flow Control - a set of executable algorithms and hardware solutions for detecting and correcting problems during the printing process
3
Plastic feed guide
This assembly ensures the stability of the printer with flexible materials
4
Heat sink temperature sensor
Heatsink temperature sensor allows to control and prevent overheating of the printhead in advance
5
Plastic preload system
If necessary, allows you to adjust the plastic pressure system force in case of using very specific materials
6
take advantage of the capabilities of a single nozzle printer and print without support for parts with overhangs
6
Dual part blower system
Allows you to get the most out of a single nozzle printer and print without support for parts with overhangs
7
Multiple nozzle options
In addition to standard nozzles (0.
3 mm), Designer X0.2 can print with nozzles , 0.5 and 0.8 mm, as well as steel (for carbon-filled composites). For different tasks - different nozzles
Do you think you can print with any materials? And there is!
A new directional plastic feed system in the print head and a wide operating temperature range of mechanical components - that's what allows Designer X to work with a wide range of materials.
Print with any filament, including high melting engineering thermoplastics.
Another distinctive feature of the X platform is the Profile System. You no longer need to prepare a job for each plastic: the material is selected when printing is started on the printer.
Would you like to change temperature, cooling or other filament related parameters? No problem - you can do it both through Polygon X and on the 3D printer itself.
Printing with any materials is easy!
ESUN
PICASO 3D
REC
Filamentarno
Air flow control
The correct distribution of air flows is ensured by a system of two powerful and silent fans.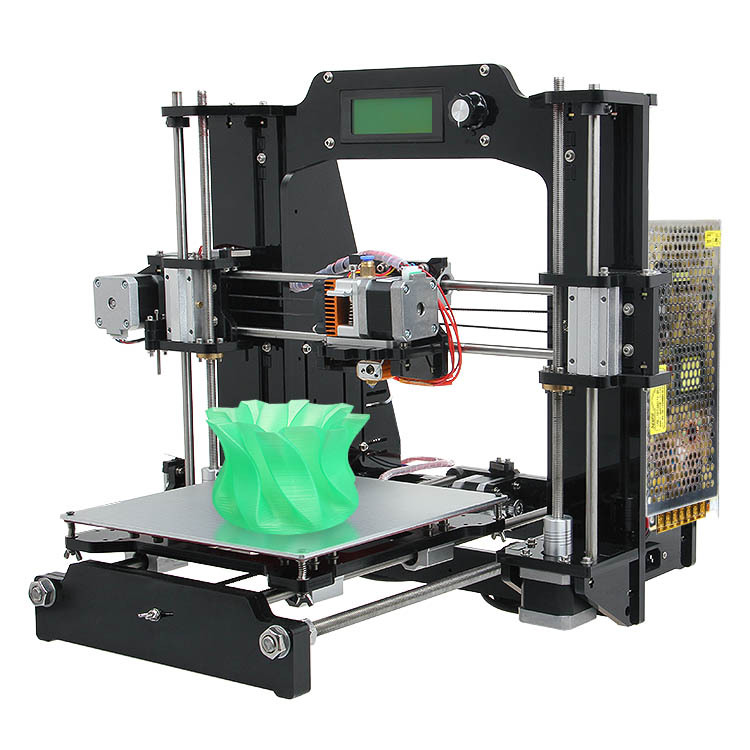 They create the necessary microclimate for each specific material, which allows printing complex-shaped parts with high quality and stability.
PICASO 3D Ecosystem
Built-in networking features allow you to connect any number of your X-Line printers in a single interface to the updated POLYGON X.
Now you can easily manage the operation of each network printer from one PC.
Connection interfaces
Ethernet
Easy to manage with Polygon X
The new Polygon X will be equally convenient for both beginners and more advanced users. The ability to generate executable code in a few clicks is available in the quick mode, and for those who like experiments and their own settings, an advanced task preparation mode is available.
Create the history of the industry with Designer X
Industry
Aviation Building
Instrumentation
Robotics
Jewelry
Architecture, Design
Business
Medicine
9000
Data sheet
Printing
Printing Technology
Fused Filament Fabrication [FFF]
Press area
201 x 210 mm 210 mm
Press speed
to 100 cm 3 /h
Minimum layer thickness
10 micron
Plastic thread diameter
1.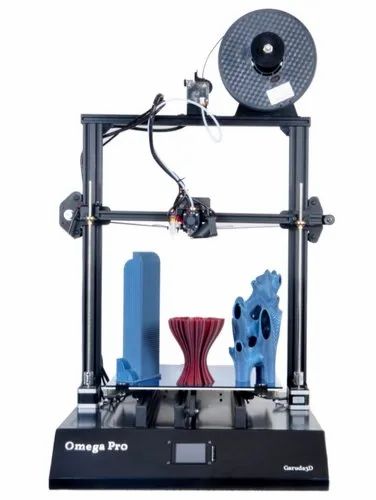 75 ± 0.1 mm mm mm mm mm
Nozzle diameter
0.3 mm / (0.2-0.8 mm)
Media location
Inside the printer body
Maximum print temperature
410 °C
Maximum table temperature
150 ° C
System
Main systems
Plastic supply control
Monitoring the presence of plastic
Monitoring the first layer
Built -in system
Printer Auto Diagnostics
Mechanics
Outer Case
Aluminum [Composite]
Frame
Steel
Print platform
aluminum, glass
Directors (ShVP)
steel
Physical characteristics / 15.6 kg
Electricity
Mains operation
220V±15% 50Hz
(option 110V±15% 60Hz)
Maximum input power

400W
Interfaces
USB [USB Flash included], Ethernet
Media
ABS, PLA, HIPS, PVA, ULTRAN 630, ULTRAN 6130, ASA, ABS/PC, PET, PC, FRICTION, CAST, RELAX, ETERNAL, FLEX, RUBBER, SEALANT, PETG, AEROTEX, CERAMO, WAX, SBS, SBS PRO, PROTOTYPER SOFT, PRO-FLEX, TOTAL PRO, NYLON, PEEK and others
Software
Software
PICASO 3D Polygon X ™
File types
*.