Cheap 3d wax printer
Best Wax 3D Printers & Filaments
Martin
Besides many test devices, Martin now has his fourth own 3D printer running and prints as a hobby for friends, family and himself. He is happy to share his experience with each new article.
Latest posts by Martin (see all)
Disclosure: Links marked with * are Affiliate Links. I earn from qualifying purchases if you decide to make a purchase through these links – at no additional cost for you!
---
A wax filament 3D printer differs only slightly from conventional plastic filament printers. It has the conventional components such as an extruder, filament feed and printing plate. 
Printing with wax is therefore practically identical in handling to the traditional plastic filament technique. The particularly good processability of wax filament also makes it possible to produce combination printers on which different materials can be processed. Alternatively, practically any conventional filament printer can be upgraded for processing wax material.
In addition to the proven layer-filament printing process, wax printing also offers "drop on demand" technology. Here, no continuous jet of liquid wax is processed, but the product is built up drop by drop. This technology impresses with excellent results but has so far only been available for high-quality printers. 
Besides the filament printer, there are also SLA resin printers with UV and laser light for wax printing. These have slightly higher printing speeds and the surface of the products becomes smoother. However, the liquid printers are much more expensive than the conventional coordinate-guided filament printers or, in the case of budget models, they have a very limited installation space. 
In this article we will discuss the benefits of wax filaments and wax 3D printers and introduce you to the best printers and filaments for them:
The 5 best wax 3D printers:
Anycubic Photon*
ELEGOO Mars UV 3D Printer*
Sindoh 3DWOX DP200 3D Printer*
Peopoly Phenom MSLA 3D Printer
Solidscape S300
The 4 best wax filaments:
MOLDLAY*
MakerJuice WaxCast resin*
Formlabs Castable Wax
Print2Cast
Complex Jewelry is possible with Wax 3D Printing.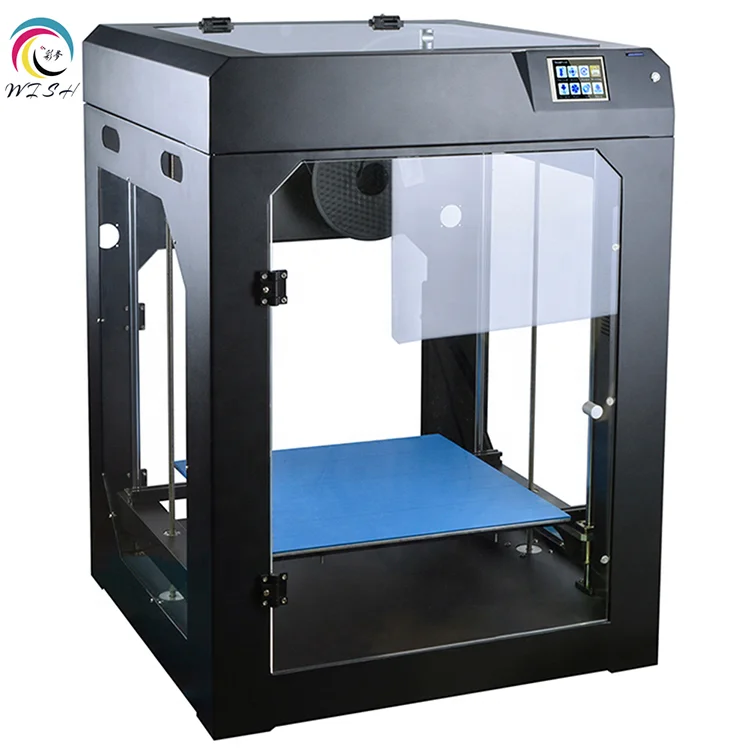 (source: formlabs.com)
Table of Contents:
1 Wax Filament Cost
2 What Can You Do With a Wax 3D Printer?
3 Silicone Casting with Wax Printing
4 What Printing Materials are Available for Wax 3D Printers? 
5 For Whom is a Wax 3D Printer Suitable?
6 Advantages and Disadvantages of a Wax 3D Printer

6.1 Advantages in Detail
6.2 Disadvantages in Detail

7 The Five Best Wax 3D Printers

7.1 Budget Model for Beginners: Anycubic Photon
7.2 In the Same League as the Photon: ELEGOO Mars 
7.3 Affordable Large Format Printer: Sindoh 3DWOX DP200
7.4 Innovative Printing Process: Peopoly Phenom MSLA 
7.5 High-End Wax Printing in 3D: Solidscape S300

8 The Four Best Wax Filaments

8.1 Standard Wax for Metal Casting: Moldlay
8.2 Low Priced but High Quality: MakerJuice WaxCast Resin
8.3 Expensive but Efficient: Formlabs Castable Wax
8. 4 Low-Priced Starter Wax Filament: Print2Cast

9 What Else You Need for Wax 3D Printing
10 Conclusion 
Wax Filament Cost
If you now think that printing with wax is particularly suitable for test prints, we have to disappoint you: wax filament is surprisingly expensive. 
If you can get plastic filament for as little as 8 dollars per kilogram, you have to reckon with almost 10 times that for wax filament.
Our Recommendation: MOLDLAY*
Check Price at:
Amazon*
After all, printing with wax is good for your conscience: residual materials and waste are much less of a problem for the environment than plastic. But for the other advantages you have to look into the matter. Therefore, first of all: printing with wax is more a matter for specialists who know what they want to achieve. 
Although you can try your hand at wax printing as a 3D printing beginner. However, you won't have much fun with this printing technique, as the products are not very durable.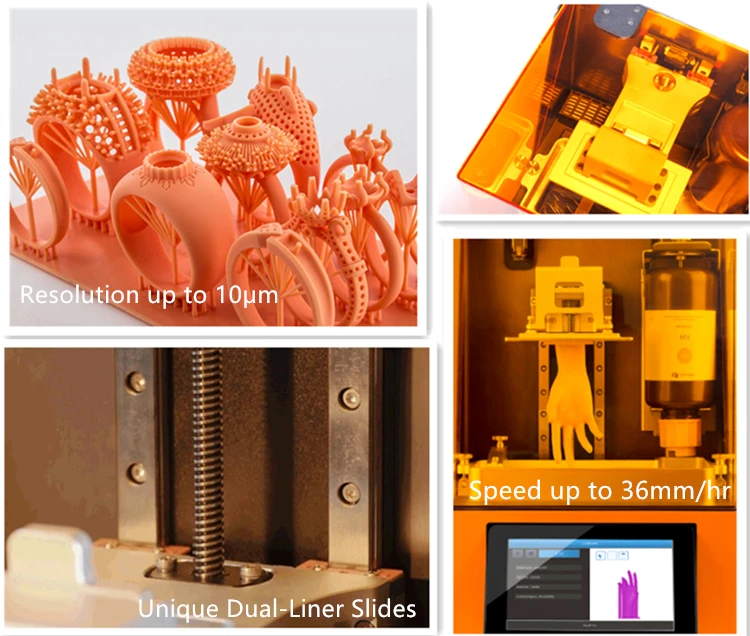 In contrast to plastic printing, durability is also not a specific goal of wax printing. Printing with this soft, temperature-sensitive material is only useful for very specific applications. But in these applications wax is the best you can take. 
We have therefore compiled this comprehensive guide to 3D printing with wax. With the final buying advice for the suitable device and the best printer material, you too will find your way to the perfect wax print. 
What Can You Do With a Wax 3D Printer?
A wax 3D printer does what a plastic 3D printer does. It builds up a 3D model of any shape layer by layer from a previously defined graphic. 
Working speed, process and final result are very similar to plastic printing. Even this slight staircase structure of the surface is also present in wax printing. But here you already have a significant difference between the two printing materials. 
While the finishing of a plastic surface is still a certain challenge, a wax model can be easily smoothed.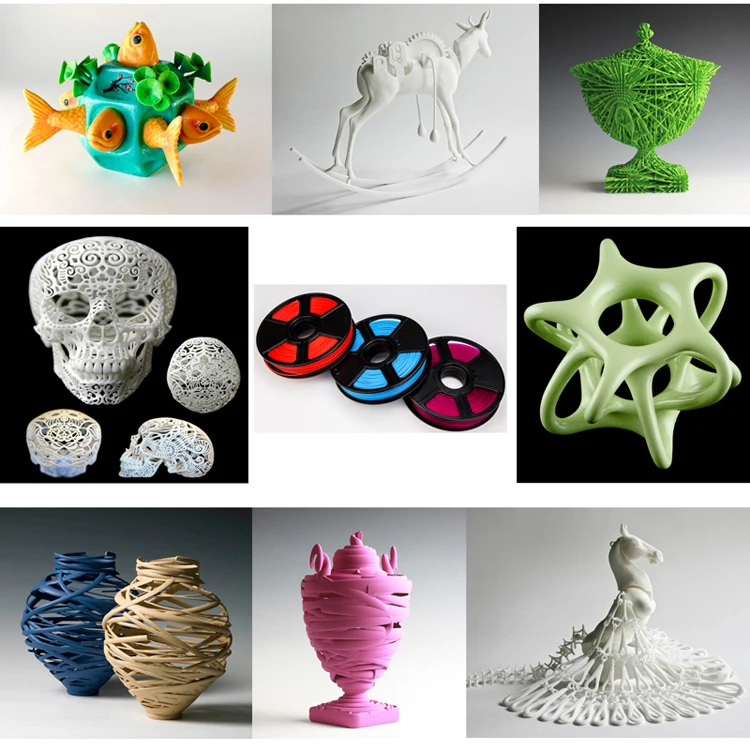 You have to be careful not to deform the model in your warm hand. With a little practice, however, you can get the unwanted layer structure away from the surface and get a nice, evenly smooth outer skin. 
The special strength of a wax model lies in its temporary nature. This sounds paradoxical but is very advantageous for a very special application: metal casting. With a wax model, you can easily make casting molds with which you can cast metal products of any shape and form. Wax 3D printing can therefore become your entry into metal printing. The following metals are particularly suitable as casting material for beginners: 
Casting steel or copper would theoretically also work. However, these are particularly challenging because of their high melting temperatures. While tin melts at 231 °C, you need 1400 °C melting heat for steel. 
Dealing with such hot liquid metal requires a lot of experience. We therefore advise you to use aluminum or tin.
The results are very nice. Aluminum also becomes very stable and has high inherent strength.
If you want to cast with lead, make sure you have sufficient ventilation and breathing protection. Lead fumes cause headaches and are harmful to your health. 
Before you start, please take a close look at the subject of "casting metal". Depending on the metal you have to consider different properties, for example shrinkage. When printing with your wax 3D printer, also make sure that the environment is cool enough. The filament is very sensitive to temperature and therefore deforms so easily that it becomes unusable for the printing process. 
Silicone Casting with Wax Printing
An alternative to metal casting is the production of silicone products using a 3D wax printer. The printed product is not used as a casting core, but as a mold half. The special advantage of silicone casting in a wax mold is the smooth surface of the end product.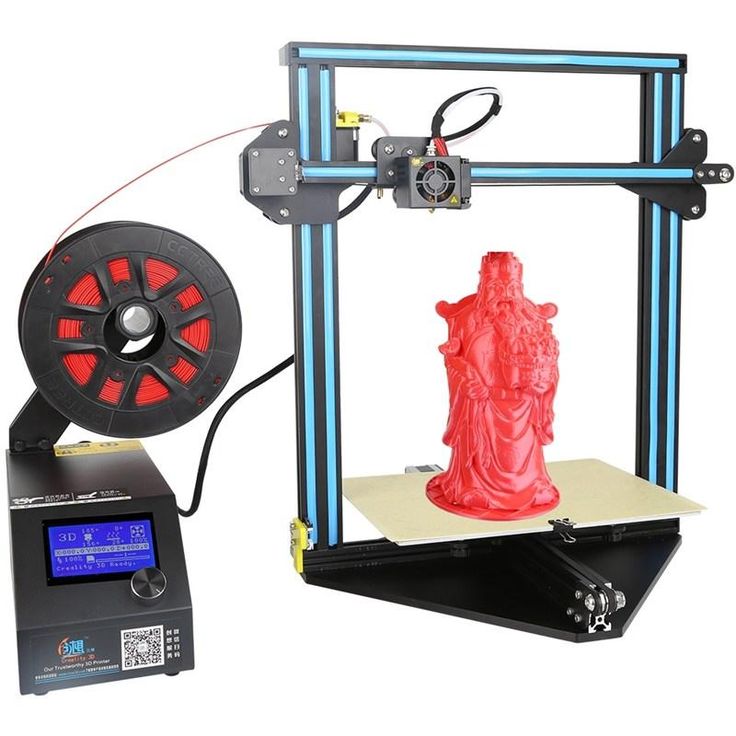 The low contact forces required for a clean silicone cast can be easily held by the wax. So if you need precisely shaped gaskets, anti-slip elements or other silicone products, 3D wax pressure is one of the best methods you can take. With the help of the mold halves, you are not limited to 1 piece. Carefully treated, you can make a small series of silicone products with a single wax mold. However, always make sure that the mold remains well cooled and therefore stiff. 
What Printing Materials are Available for Wax 3D Printers? 
For the normal user with a limited budget, conventional filaments are particularly suitable for wax printing. In addition to the filaments, there are also the wax-containing resins for SLA printing. 
Liquid wax printers are much more economical and efficient, but the basic units cost a little more. Wax filament is up to 10 times more expensive than plastic filament. But it is also lighter. So you get more material on a roll. 
There is a certain selection of wax colors.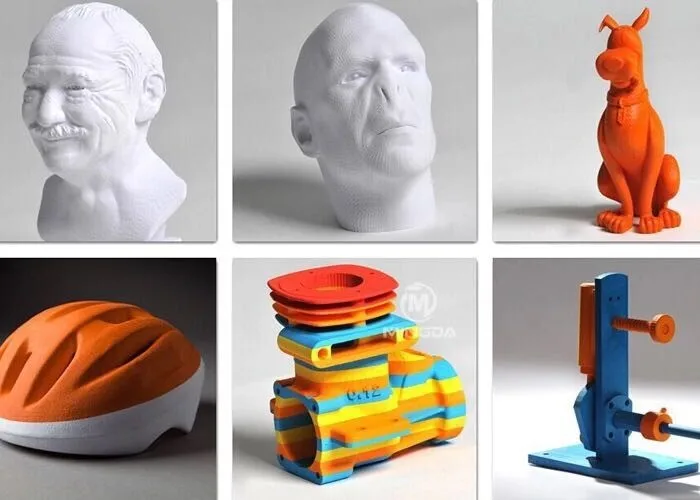 Since the final product is melted down again later anyway, a large selection of colors is rather irrelevant, as with plastic filaments. The smallest diameter of wax filaments is 1.75 mm. 
However, due to the material, it is not yet possible to produce thinner wax filaments. In addition to the 1 ¾ mm format, there are also particularly thick filaments with a diameter of 2.85 mm. However, you have to look at this relatively: Whatever is installed on the product first goes through a nozzle. There the wax is liquefied and converted into a thinner filament. The thickness of the filament therefore says nothing about the height of the individual layer with which your 3D model is built. 
For Whom is a Wax 3D Printer Suitable?
There is hardly any useful application for a wax 3D printer other than metal casting. The casting cores made of wax are extremely sensitive and have only a very short lifetime. 
Hobby printers who want to print out something from time to time are therefore not optimally advised to use a wax 3D printer.
If you are interested in making jewelry out of metal, you can achieve outstanding results with a wax 3D printer. But you have to keep one thing in mind: metal casting with wax molds is always a "lost form process". This means that the wax core is melted away from the hot metal and burnt. 
Ideally, however, you should melt the wax core out beforehand so that the metal can flow into the cavity undisturbed. If you want to cast several identical products, you need the appropriate number of cores. 
It's almost unfair what you can make with a wax 3D Printer! (source: formlabs)
So before you spend a lot of money on a wax 3D printer, here's what you can do: Make a plastic model and use it as a casting core for a separable plaster mold. Then use this plaster mold to make wax molds. You can now make as many of these as you want with your plaster mold. For simple forms this method is sufficient. 
The special advantage of wax 3D printing, however, is that you can use it to produce extremely filigree casting molds.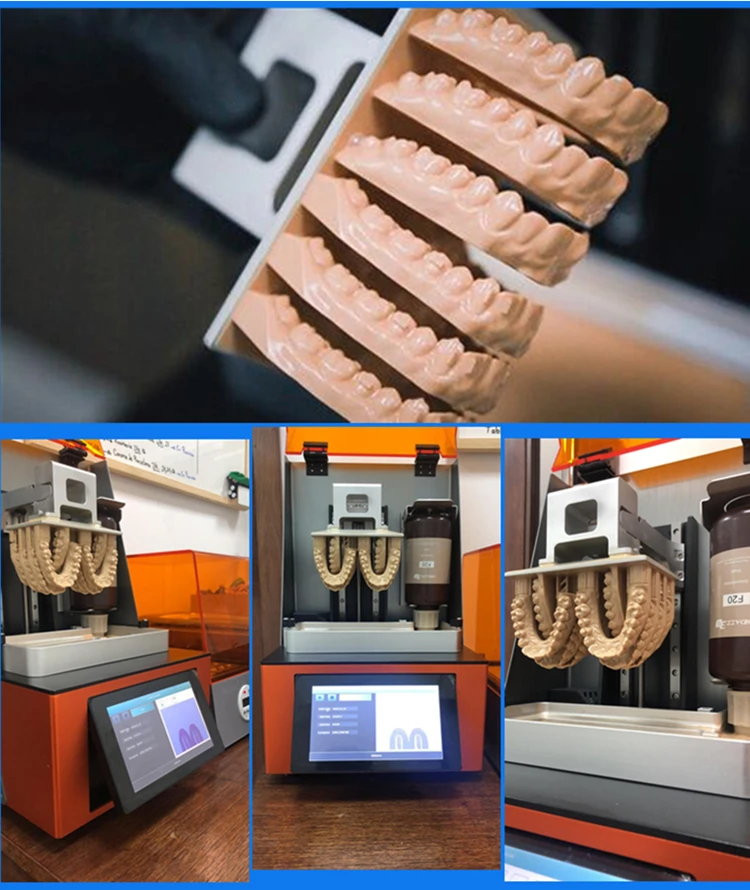 Especially the realization of inner cavities is not possible with the detour via a plastic casting core. 
So you see: There are good reasons to add a wax 3D printer to your equipment. The results, especially if you have them as a successful metal casting, are very impressive. 
Advantages and Disadvantages of a Wax 3D Printer
You have the following advantages and disadvantages with a wax 3D printer:
Pro:
Very filigree casting molds for impressive metal objects possible
No "warping" during printing
Environmentally friendly filament
Detailed print
Efficient use of print material
No support material required
Contra:
Expensive equipment
Expensive filament
Extremely fragile products with a limited life span
Complicated handling
Additional equipment may be required
Advantages in Detail
The manufacturability of filigree casting cores is certainly one of the biggest advantages of a wax 3D printer.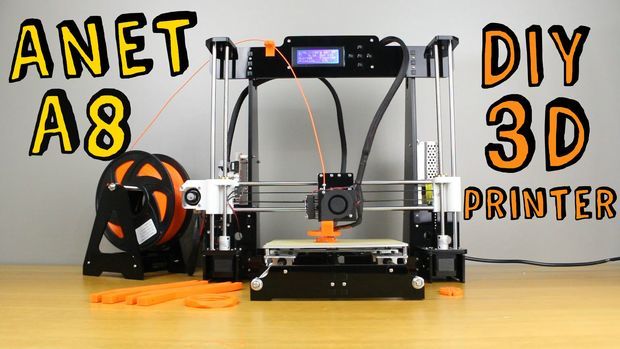 The manufacturing process is known as "lost wax" offers the possibility to produce metal objects of any shape without the disadvantages of metal 3D printing. 
As a primary molded casting, the metal objects are "monolithic", i.e. made from a single casting. This makes them much more stable than the layered models from metal printing. 
The flexible printing material produces practically no "warping" effect. This effect, which is particularly feared with plastic printing, has the consequence that the printed product deforms when the printing material cools down. The soft wax compensates the occurring tensions much better than the brittle plastic. With wax printing, you therefore always get what you want. Nasty surprises like "warping" are avoided with wax printing. 
Wax printing does not produce problematic waste. You can also simply melt down the leftovers and make a candle out of them, for example. 
Personalized 3D Printed Wax Candles. (source: 3dprintingindustry)
The fine nozzles enable you to print wax with a particularly high level of detail.
In this point the material is clearly superior to plastic. The nozzles also make optimum use of the filament so that you have practically no waste. 
The lower density of the wax reduces the need for supports. The extremely light material has sufficient inherent stability during printing. This means that you can have even widely projecting details produced without additional support. 
Related articles: 
Realize Complex Models with the Cura Tree Support
Cura Support Blocker – How to Avoid Unnecessary Support
Disadvantages in Detail
Wax 3D printers are more expensive than normal plastic printers. Although the market and its prices are extremely dynamic, this is still the situation at the moment. The wax 3D printer is an oddity for which there is by far not as big a market as for the conventional 3D printers. 
As with all other 3D printers, the market is strongly divided between consumer and professional devices. Interestingly, liquid printers for wax printing are available at a price of around 300 dollars.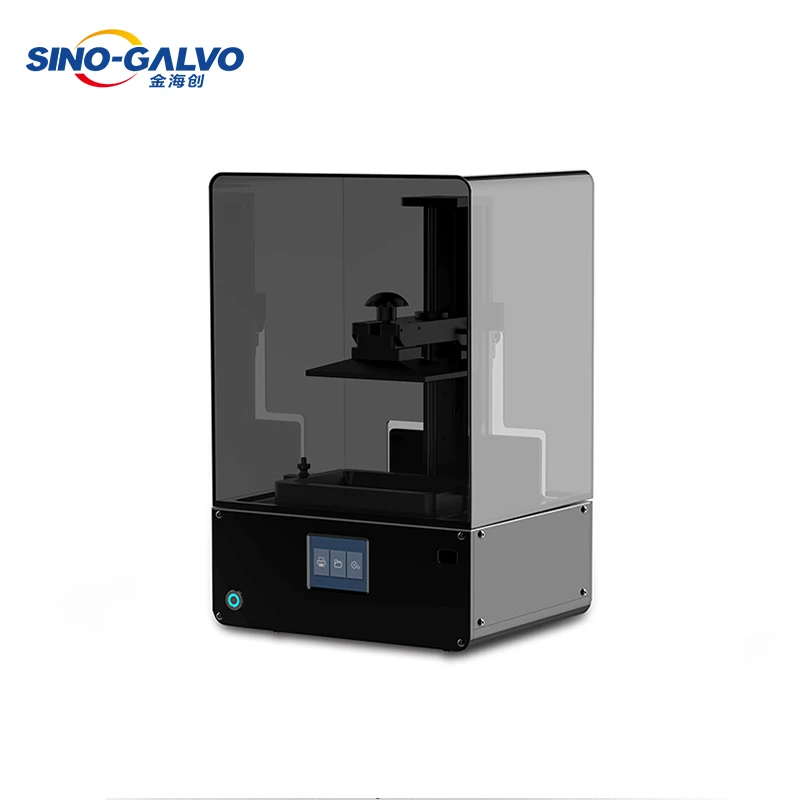 But in the professional sector, wax 3D printers quickly cost 10 to 100 times as much. 
The filament is also almost 10 times more expensive than plastic. Although it is also lighter, so the usable length per kilogram is greater. However, this does not fully compensate for the higher price. 
A particular disadvantage of wax 3D printing is the transience of its products. You have to keep the printed forms in the refrigerator to make them last a long time. But that's not the point of 3D printing in the long run. So if you don't want to use wax printing to make casting cores, this technology is not ideal for you. 
The handling of filament, printer, products and the subsequent metal printing are very demanding. You need some experience to achieve really impressive results. 
Finally, it may become necessary to upgrade your equipment for wax printing. Depending on the complexity and your demands on the results as well as the printers you use, you will need a lot of additional material to achieve the best possible quality.
These include UV lamps, special heaters, cooling systems etc. However, the sensitivity and transience of the products is a constant problem.
The Five Best Wax 3D Printers
It is comparatively difficult to really present a useful ranking for wax 3D printers. The market offers only very few models and these differ widely in price. Nevertheless, we would like to give you an overview of the five best wax 3D printers at the moment with this selection: 
Anycubic Photon*
ELEGOO Mars UV 3D Printer*
Sindoh 3DWOX DP200 3D Printer*
Peopoly Phenom MSLA 3D Printer
Solidscape S300
Budget Model for Beginners: Anycubic Photon
Anycubic Photon*
The Anycubic Photon* is an SLA liquid printer. The model does not melt together dry filament but is building the object out of an immersion bath.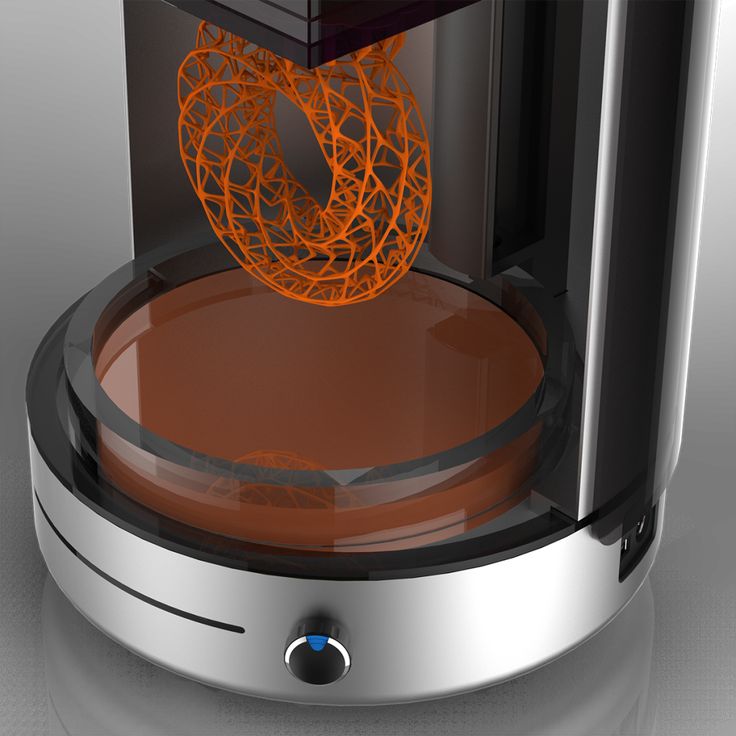 Like all SLA printers, AnyCubic Photon products have a very smooth surface. This saves a lot of rework. With a print size of 115 x 155 x 65 mm³, the print space is very limited. However, this space is sufficient for designing jewelry in the form of rings or bracelets. 
But what makes the price-performance ratio a little less attractive is the meager equipment. Much of what you need for successful 3D printing is not included with this model. 
Besides wax, you can also process resin with the Anycubic Photon. This gives you a solid 3D model that is temperature resistant. 
Related article: Elegoo Mars vs. Anycubic Photon – Pro, Contra and Comparison
Anycubic Photon*
Check Price at:
3DJake*
Amazon*
In the Same League as the Photon: ELEGOO Mars 
ELEGOO Mars*
The ELEGOO Mars* UV 3D printer is also an SLA printer.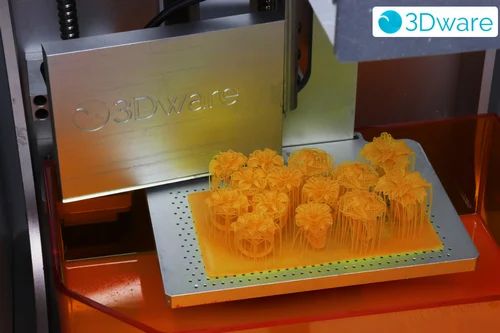 It is available at a similar price to the Anyubic Photon and has similar technical features. In handling it is slightly better than the cheaper model. In the test, it was noticed that the firmware can get a little confused during longer printouts. Basically, however, the ELEGOO Mars causes enthusiasm. 
With both printers, it is noticeable that the formerly so expensive SLA technology is already available at very reasonable prices. Since it is clearly superior to the filament layer process in terms of surface quality, handling and material efficiency, this raises hopes for the general technological development in 3D printing. 
ELEGOO Mars*
Check Price at:
3DJake*
Amazon*
Affordable Large Format Printer: Sindoh 3DWOX DP200
CHECK PRICE*
The higher price of the Sindoh 3DWOX DP200* is already justified by the fact that it offers a much larger installation space.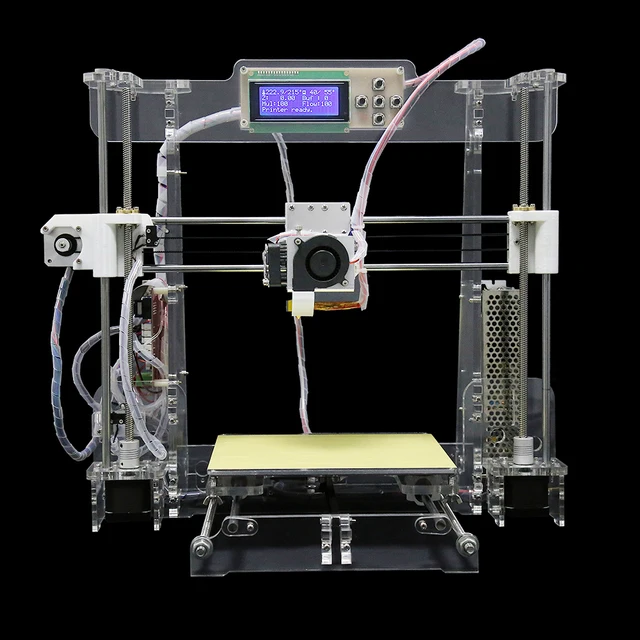 At 210 x 200 x 195 mm, the printer offers 7 times the volume of the ELEGOO Mars or the Anycubic Photon. 
This allows the production of very voluminous products. With its price, the Sindoh 3DWox DP200 is still in the budget of passionate hobby printers as well for semi-professional applications. 
Overall, the printer is designed for easy operation, so that even laymen and beginners can quickly achieve good results. 
CHECK PRICE*
Check Price at:
Amazon*
Innovative Printing Process: Peopoly Phenom MSLA 
Phenom by Peopoly (source: peopoly.net)
The MSLA printing process is the evolution of traditional SLA printing. In case you didn't know it yet: SLA printing was the beginning of 3D printing in the early 1990's. 
The difference between MSLA and SLA is that the former allows the resin or wax to cure layer by layer rather than point by point. This makes the printer not only faster but also more precise.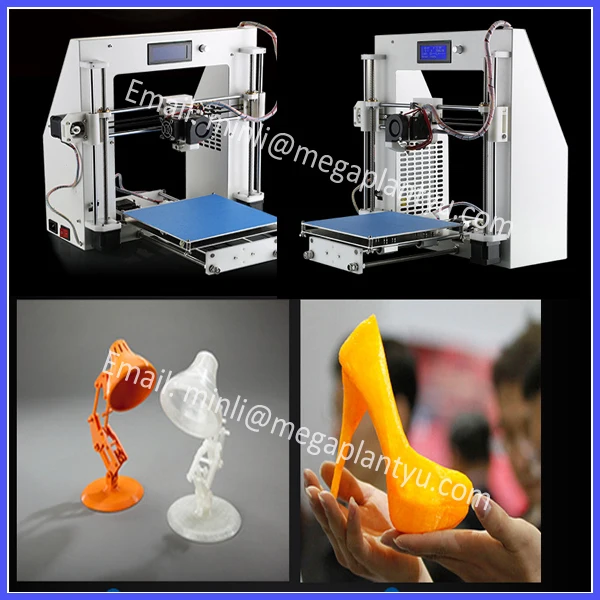 The Peopoly Phenom MSLA 3D printer is the first of its kind to offer this technology at a very moderate price. This makes precise 3D printing with wax much more efficient. 
The Phenom is thus on the threshold between semi-professional and industrial applications for wax 3D printing. The installation space is similar in size to the Sindoh 3DWOX DP200. This makes it particularly suitable for large products, quick printing of small molds or efficient multiple printing. 
Phenom by Peopoly (source: peopoly.net)
Check Price at:
Peopoly
High-End Wax Printing in 3D: Solidscape S300
The topic of this article is "The best 3D printers for wax". That's why we would like to introduce you to a device that is currently at the technological forefront.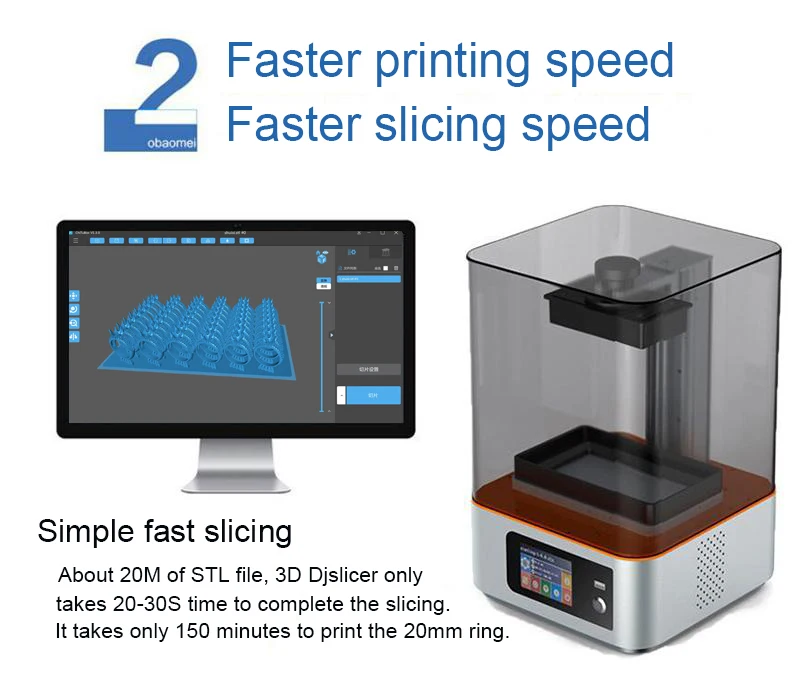 With its price, the Soldiscape S300 is definitely out of the budget of normal and semi-professional users. 
It is definitely a pure industrial device, which can provide excellent performance and corresponding turnover in prototyping, rapid forming or as a contract device. The Solidscape S300 is specifically promoted by the manufacturer as a wax printer for jewelry design. But in principle it is equally suitable for all other applications where wax models are required. 
Check Price at:
solidscape
The Four Best Wax Filaments
If you would like to try the lost wax technique, we can recommend the following printing materials: 
MOLDLAY*
MakerJuice WaxCast resin*
Formlabs Castable Wax
Print2Cast
Standard Wax for Metal Casting: Moldlay
CHECK PRICE*
Moldlay wax filament* for 3D printing is the most widely used material for the lost wax process.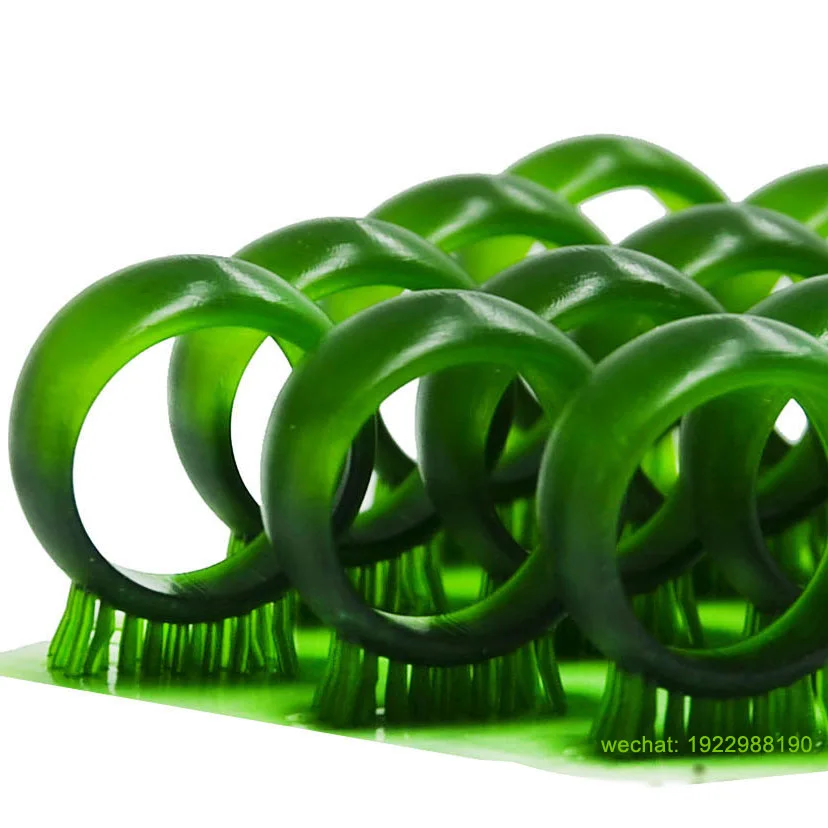 It is also very suitable for making wax molds for silicone printing. 
Moldlay offers excellent and consistent quality from Germany. A particular advantage of Moldlay is that it makes practically no demands on the pressure equipment. The manufacturer states that the filament can be used on all 3D printers. 
However, we would like to confirm this only under caution. For many devices, at least an adjustment of hardware and software will be necessary in order to process wax filament as reliably as plastic. 
The Moldlay filament is available in the standard diameters of 1.75 mm and 2.85 mm. The material has a printing temperature between 170 °C and 180 °C. In principle, printing is also possible without an additional heating plate. 
Like all wax filaments, Moldlay offers low warping with maximum stiffness and dimensional stability. The high wax content ensures that practically no residues are left in the mold during burn-out. However, rinsing with isopropyl alcohol is always recommended.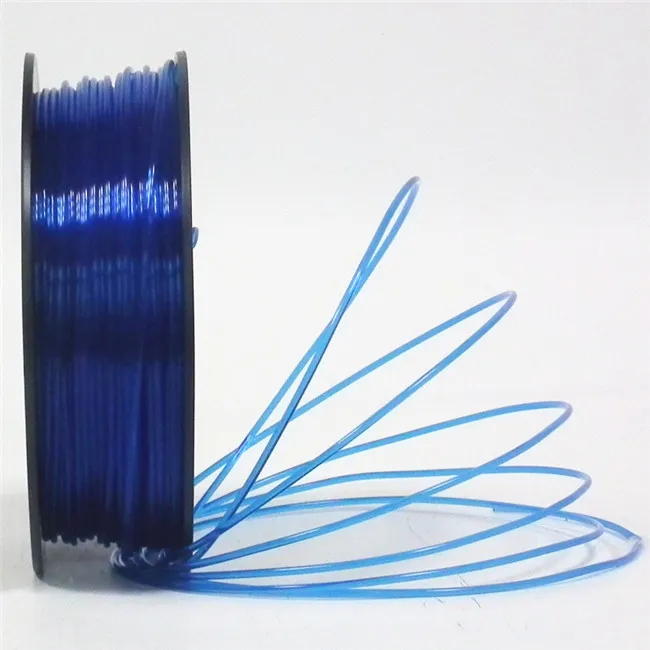 CHECK PRICE*
Check Price at:
Amazon*
Low Priced but High Quality: MakerJuice WaxCast Resin
CHECK PRICE*
MakerJuice WaxCast resin* is an inexpensive printing resin for SLA printing with wax-like properties. It can be cured under UV light and is then very stable. 
The manufacturer states that the wax is also suitable for demanding applications such as dentures. Furthermore, the MakerJuice WaxCast resin is also unreservedly recommended for all other applications: 
Jewelry production
Prototype construction
Technical models
Since SLA printers are becoming increasingly cheaper, the use of wax-resin, for example the MakerJuice WaxCast resin, can be a real alternative to filament printing, at least for small products. 
In terms of surface quality, the SLA print is clearly superior. This is also reflected in the printing result.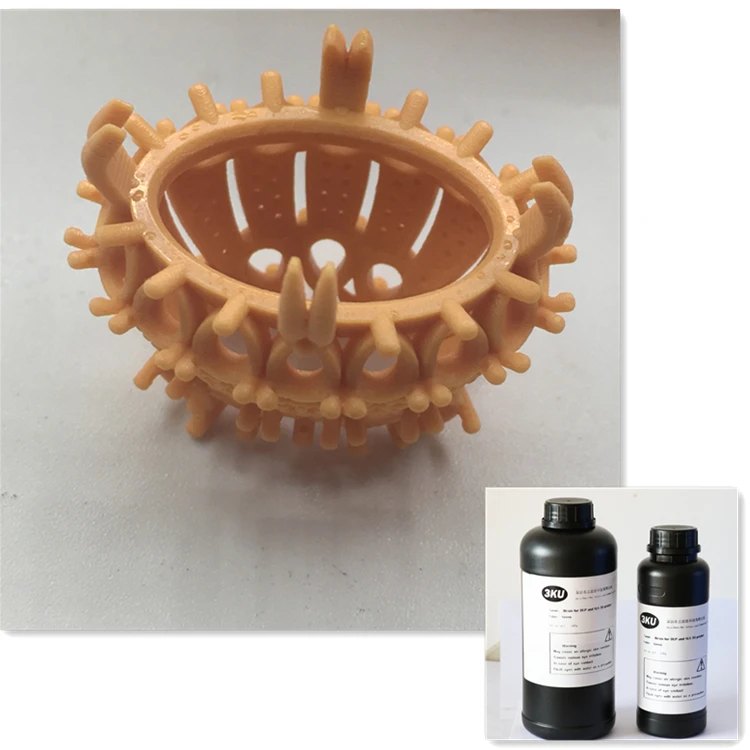 With untreated filament printing, the ugly stairs inevitably continue into the cast product. This is successfully avoided by using MakerJuice WaxCast resin and an SLA printer. 
CHECK PRICE*
Check Price at:
Amazon*
Expensive but Efficient: Formlabs Castable Wax
Formlabs Castable Wax (source: formlabs)
Formlabs Castable Wax is almost 6 times more expensive than the product from MakerJuice. This enormous price difference has its reason. The Formlabs Wax is optimized for use on the very expensive SLA printers from Formlabs*. 
Its biggest advantage is that it enables very fast printing. In addition, the material is suitable for pronounced investment casting applications. This excellent material is particularly suitable for technical models where precision in internal cavities is required. 
Formlabs Castable Wax (source: formlabs)
Check Price at:
formlabs
Low-Priced Starter Wax Filament: Print2Cast
Print2Cast Filament (source: machinablewax)
The Print2Cast wax filament surprises with a very reasonable price.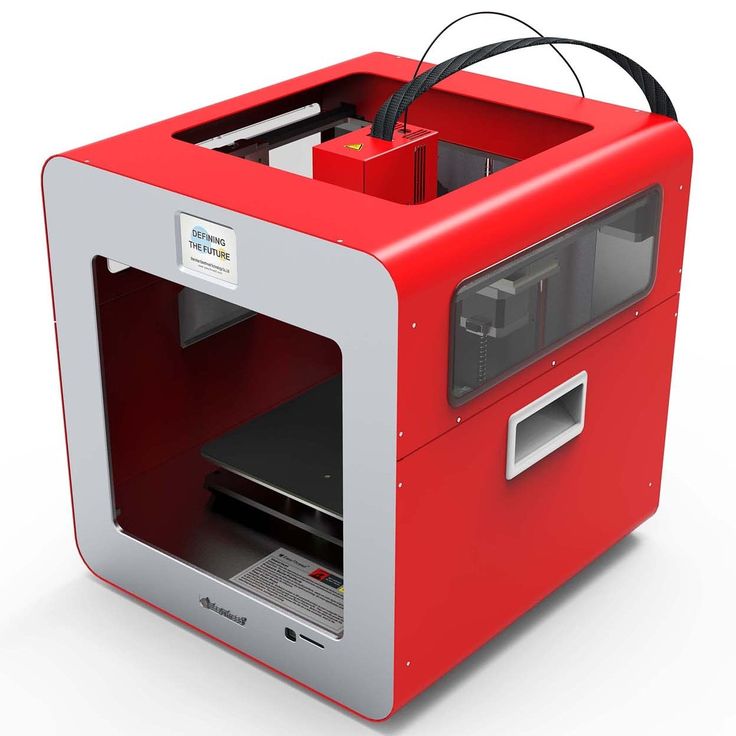 However, the low price is accompanied by certain reductions in quality. For beginners who want to take their first steps in the lost wax process, Print2Cast is completely sufficient. Enthusiastic hobby users, however, will quickly notice the difference to the somewhat more expensive Modlay. 
Print2Cast Filament (source: machinablewax)
Check Price at:
machinablewax
What Else You Need for Wax 3D Printing
Printing with wax practically always means that a lost wax process follows. Wax-based 3D printing is ideal for this purpose, but it is not suitable for any other typical 3D printing application. For good results, you'll need the following add-ons and devices: 
UV light for curing
Refrigerator for storage
Molding material for lost wax (plaster, molding sand…)
Cold- or hotboxes for sand casting
Melting furnaces
Equipment for metal casting (melting furnace, crucibles, protective equipment…)
Even if the wax theoretically melts or burns away immediately when the liquid metal is poured in, you will get better results with the previous melting out.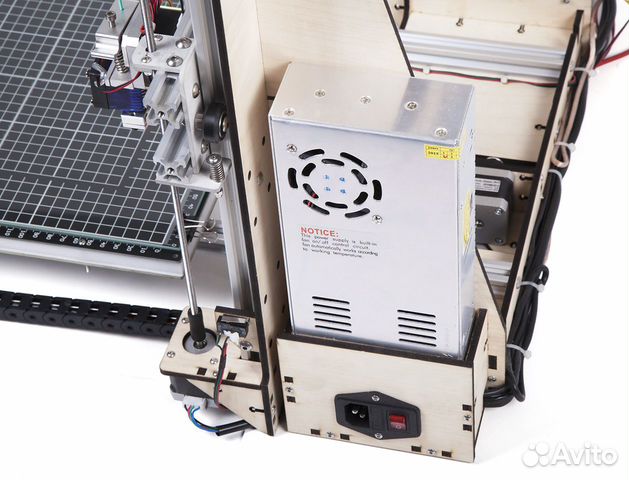 The metal simply flows more freely, which is very important in the casting process. If you want to cast your metal object in solid molds, for example hardened plaster, you have to clean the cavity beforehand. Isopropyl alcohol is suitable for this. You have to also make sure that the plaster mold is completely dry. Residual moisture in the mold will evaporate immediately due to the hot metal and form cracks. 
However, these are just a few tips to keep in mind when pouring metal into pre-printed 3D molds. So please read the topic thoroughly before you start this beautiful but also dangerous hobby. 
Conclusion 
If you have prepared yourself sufficiently for the safe handling of liquid metal, today, with the available printers and materials, an inexpensive way for good results is open to you. For a start, you can convert your existing printer for processing wax filament. 
Then with Moldlay* you already have good materials for first test prints.
But if you want to produce really beautiful jewelry or precise investment castings, the SLA printers are simply better. The Peopoly Phenom MSLA offers you a very interesting combination of smooth surface, large installation space and innovative printing processes. 
As a recommendation, we would therefore like to recommend this printer and Formlabs Castable Wax. This is quite expensive, but you don't need a UV cabinet for it and you will get your results quickly.
---
Disclosure: This website is the property of Martin Lütkemeyer and is operated by Martin Lütkemeyer. Martin Lütkemeyer is a member of the Amazon Services LLC and other Affiliate Programs. These are affiliate advertising programs designed to enable websites to earn advertising revenue through advertising and linking to Amazon.com and others. Links marked with * are affiliate links.

5 Best 3D Printers For Jewelry 2022 (All Price Ranges!)
3D printing jewelry rarely means 3D printing actual wearable pieces made from filament or resin, but instead using a jewelry 3D printer to create high-resolution wax models of the eventual gold or platinum design, used to create a mold that is burned out and cast via investment casting or lost wax casting.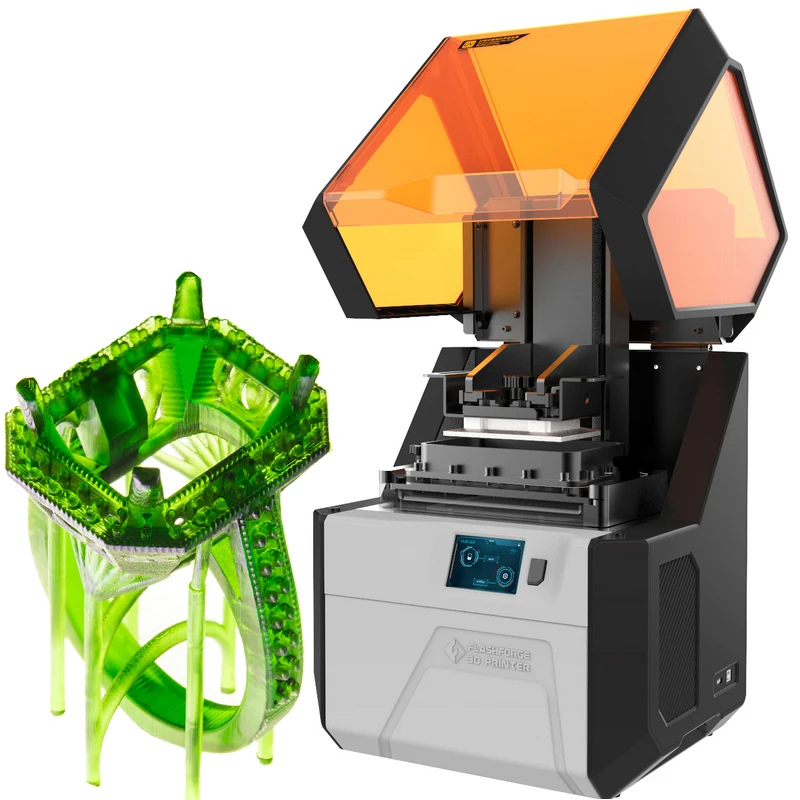 We also have an article ranking some of the most beautiful 3D printed jewelry.
In fact, much jewelry is now created this way. There are entire factories of resin 3D printers set up to create castable wax resin models to be molded and then melted to create high-end jewelry.
However, owning your own jewelry 3D printer gives you more control over your production, and saves you money compared with paying someone to print your own molds. Castable resin molds can be produced for rings and other jewelry pieces for just the cost of the resin used, perhaps a dollar or two, whereas you could end up paying $25+ for someone to print it for you.
| Name | Build volume (mm) | Price | Where to buy |
| --- | --- | --- | --- |
| Elegoo Mars 2 Pro | 129 x 80 x 160 | $250 | Elegoo here |
| Peopoly Phenom | 276 x 155 x 400 | $1,999 | Matterhackers here |
| Formlabs Form 3 | 145 x 145 x 185 | $3,499 | Dynamism Store here |
| Solidscape S325 | 6" x 6" x 4" | Quote | Get a Quote here |
| EnvisionTEC D4K Jewelry | 148 x 83 x 110 | Quote | Get a Quote here |
The Jewelry 3D Printing Process
CAD File: Either design your own jewelry piece on CAD software, pay someone to design your desired piece, or pay for an existing jewelry STL file online and download it.
Slice & Prepare: If not already an STL or other compatible file, export it as one. Then import it into your 3D slicer and slice it for printing.
Print the model: Use a castable wax resin designed for jewelry model 3D printing.
Molding: Pour your molding material over your wax jewelry model, and leave it to harden.
Melt the wax: Heat your new mold so that the original wax model melts and evaporates, leaving a hollow empty space inside with the exact dimensions of your planned jewelry piece. 
Casting: Pour melted liquid metal e.g. gold, silver or platinum into the mold to cast it.
What are 3D printers for jewelry?
Resin 3D printers are considered the best 3D printers for jewelry. They are used with specialized castable wax resins, which rather than going from solid to liquid when heated, transition directly into a gas from their solid state.
Though prevalent, FDM 3D printers are very rarely used as 3D printers for jewelry.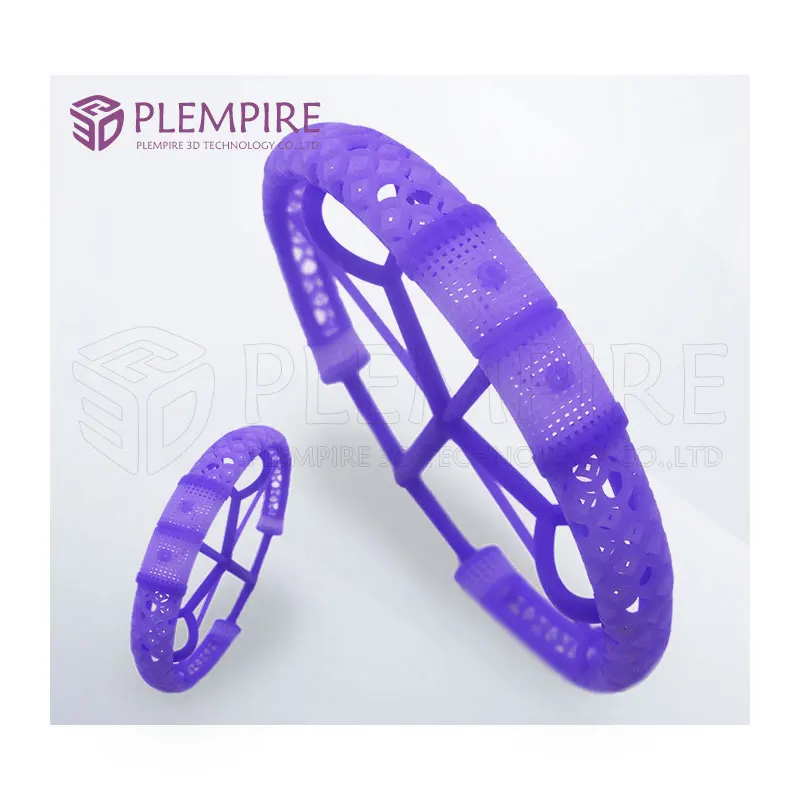 They are not capable of the same resolutions, crisp surface finishes or accuracies required for intricate and delicate jewelry pieces. Jewelry 3D prints need to be incredibly highly detailed and accurate — an inaccurate mold will create inaccurate and unimpressive jewelry.
Additionally, the better the jewelry 3D printer quality, the less finishing the resulting jewelry piece will need to perfect it.
What do jewelry 3D printers make?
Usually they 3D print wax jewelry molds, for example of ring designs before any stones are set, or individual chain links. 
However, they can also be used to create like-for-like "fitting pieces" for testing the fit of an as-yet unmade ring for a client's finger. Though making the final ring would be expensive and take time, an exact replica can be made on a jewelry 3D printer in just minutes to test the sizing.
This saves the trouble of creating a piece just to find it doesn't fit properly. Whereas for jewelry molds specialized castable resins are required, for these fitting pieces standard resins can be used.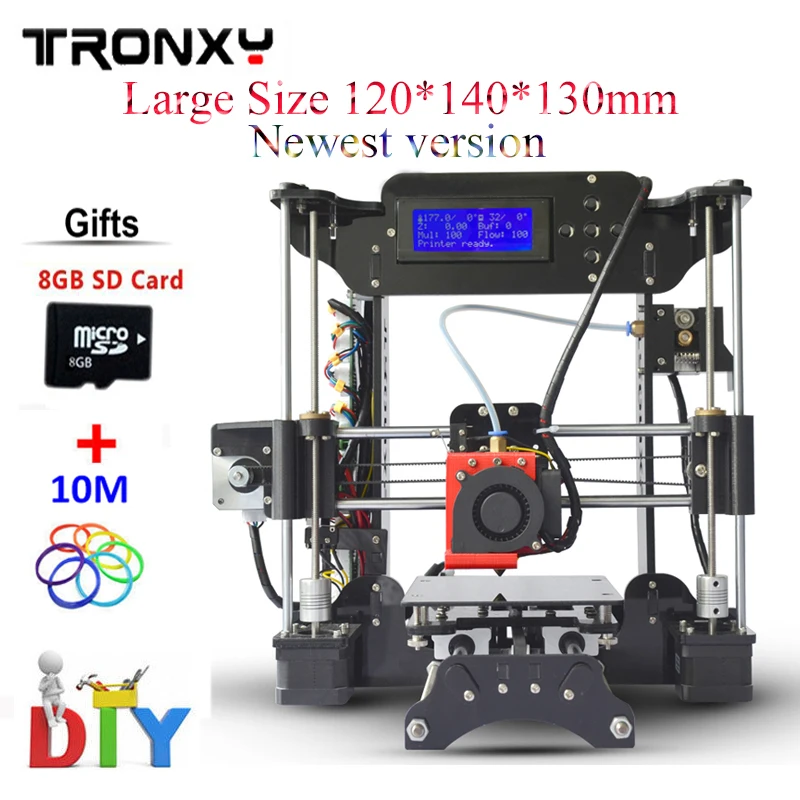 3DSourced is reader-supported. When you buy through links on our site, we may earn an affiliate commission. Learn more
The best 3D printers for jewelry
1 — Elegoo Mars 2 Pro
Jewelry 3D printer price: $250 — Available at Elegoo store here / Available on Amazon here
Build volume: 129 x 80 x 160 mm
Featuring a 6-inch monochrome LCD screen offering HD 2K resolution, the Elegoo Mars 2 Pro offers precise jewelry printing for the price. Rather than DLP or SLA, the Mars 2 Pro uses LCD printing to cure entire resin layers at once, quickening print speeds and able to print at 30-50mm/h.This is the detail we achieved when using the Elegoo Mars 2 pro – enough for fine jewelry pieces.
Other 3D printers for jewelry on this list offer better quality, but for the price the Mars 2 Pro is a great option. It is sturdily built with its CNC-machined aluminum structure for better stability, and the mono LCD is upgraded for improved lifespan to save you money over the long term.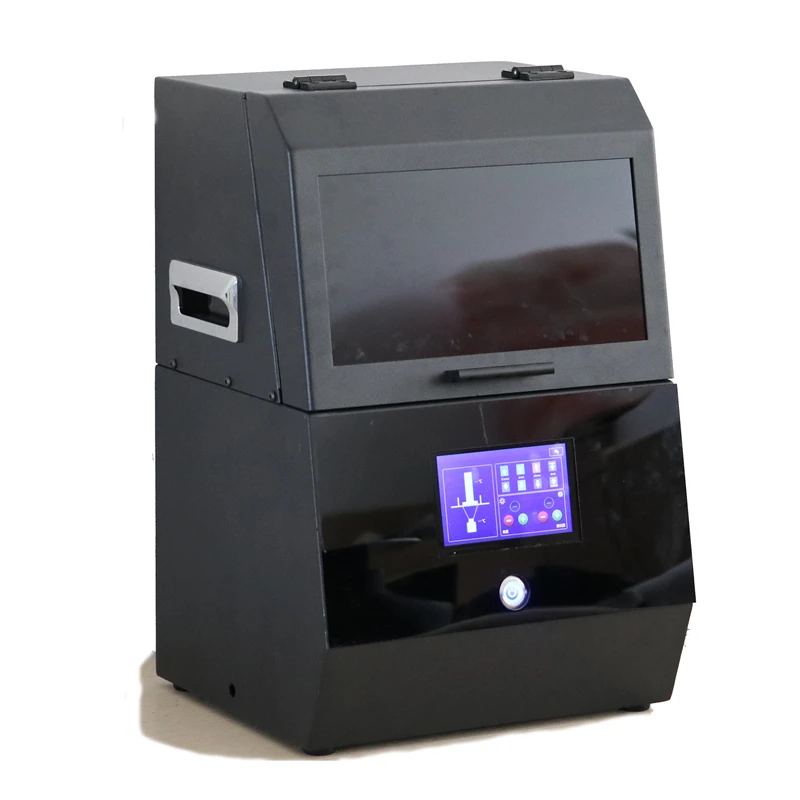 It's one of the best 3D printers for jewelry under $500.
The Elegoo Mars has Z-axis resolutions of up to 0.00125mm, XY-resolutions of 0.05mm, and weighs 6.2kg. It also supports 12 different languages, so if you're not a native English speaker you can choose your own language.
The video below even shows, from start to finish, how accurately you can make wax models for gold jewelry using a standard Elegoo Mars. Even this standard version produces good quality wax models, and the Elegoo Mars 2 Pro comes with several upgrades on the original.Printing on our Elegoo Mars 2 Pro – read our full review here.
2 — Peopoly Phenom
Jewelry 3D printer price: $1,999 — Available on Matterhackers here
Build volume: 276 x 155 x 400 mm
The Peopoly Phenom offers truly enormous printing volumes, almost unheard of for a jewelry 3D printer. For jewelers looking to produce many rings or other pieces simultaneously, this larger volume provides space for dozens of wax jewelry models.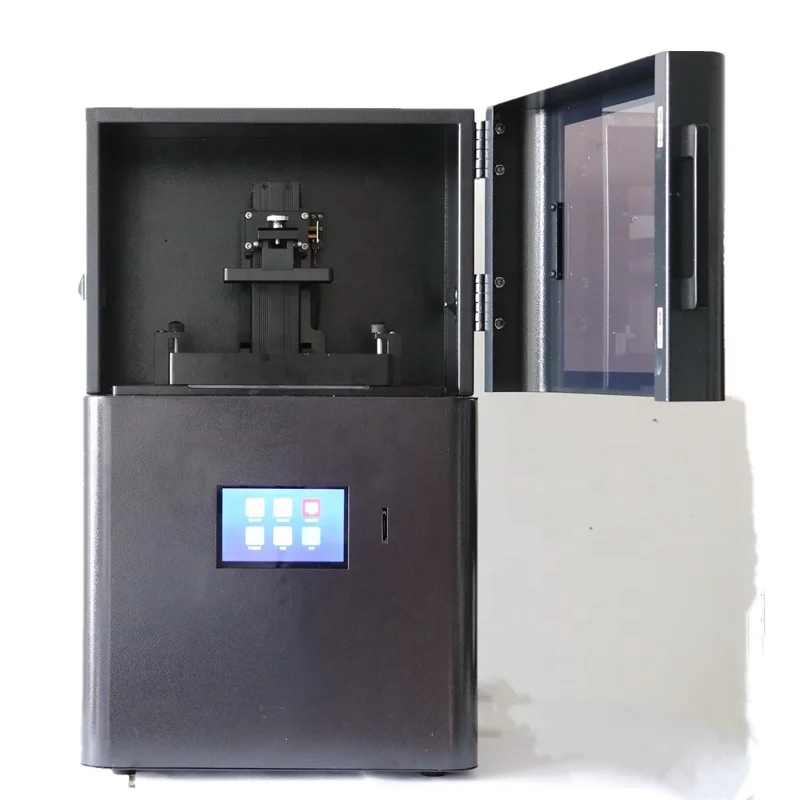 If you're in demand for jewelry and want to make as many as possible then this larger build volume is crucial.
With its 4K high resolution projection quality using MSLA technologies, the Phenom produces crisp, accurate and consistent jewelry molds. MSLA takes elements from both LED and LCD technologies, the result being fast, accurate and repeatable jewelry 3D printing.
The even larger version, the Peopoly Phenom L, is available here.
For faster print speeds, the premium Peopoly Noir is available here.
The Phenom uses Chitubox resin 3D slicer, useful if you've previously used it previously on another printer. Overall, it's one of the best 3D printers for jewelry, and a great choice for people looking to make large numbers of castable wax jewelry models.
3 — Formlabs Form 3
3D for jewelry price: $3,499 — Available on Dynamism here
Build volume: 145 x 145 x 185 mm
Seen as the gold-standard in professional resin printing, the Form 3 is capable of fantastic precision, with its new custom Light Processing Unit (LPU) using lenses and mirrors to accurately print jewelry models.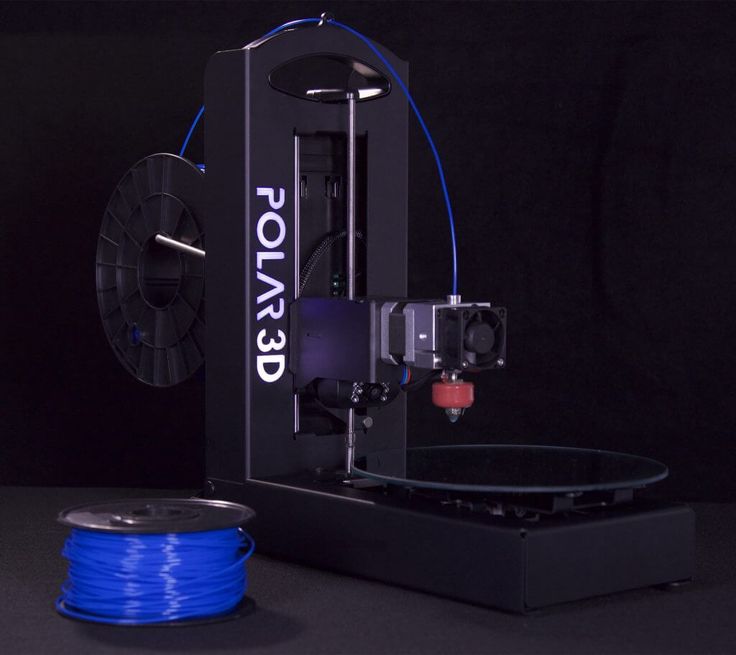 For the price, the Form 3 offers 25-micron resolutions and very consistent and repeatable printing. For those looking for a 3D printer for jewelry able to produce the same design flawlessly again and again, or for producing custom intricate designs, the Form 3 can handle both without issue.
Formlabs make their own castable wax resins designed for jewelry with "crisp settings, sharp prongs and smooth shanks." Within the Formlabs workflow therefore is a complete jewelry production process for wax models, though the Form 3 also excels as a dental 3D printer and in other industries, too.The Form 4, and several jewelry wax models it 3D printed.
4 — Solidscape S325
Price: Requires a quote
Build volume: 6" x 6" x 4"
Soliscape make specially designed jewelry 3D printers, so any Solidscape printer you buy is optimized for jewelry printing. Whereas other printers like the Form 3 are designed to excel in a number of industries, the Solidscape S325 is designed with jewelry wholly in mind.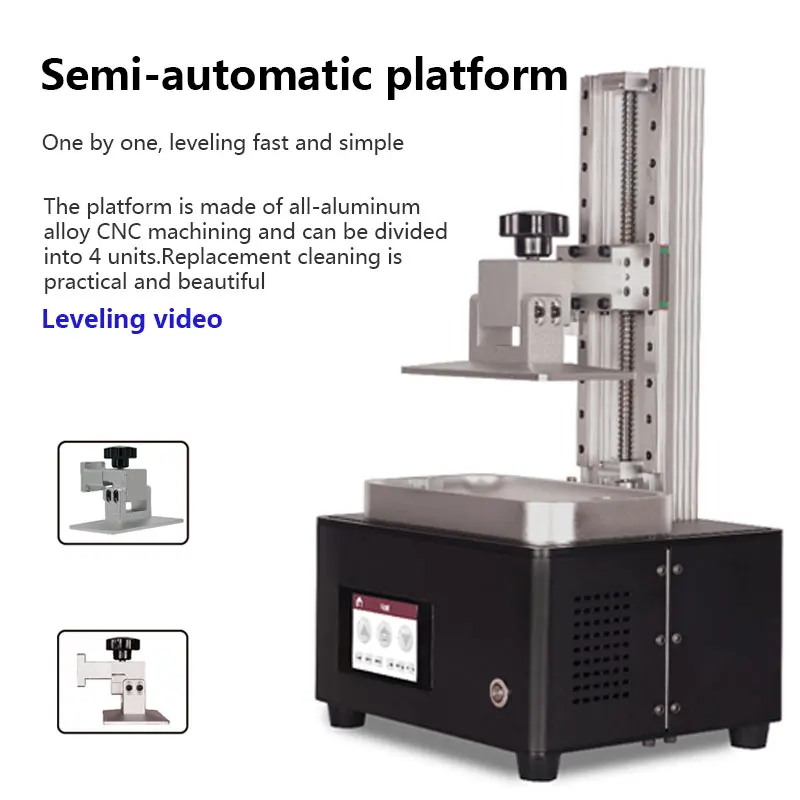 The S325 is the cheapest of Solidscape's jewelry 3D printer range. It offers great accuracy, material jetting wax models for the precise and effective investment casting of precious metals. Solidscape stress that all their models are castable in gold and platinum, and do not expand or shrink during the investment casting process.
The S325 is capable of 0.001-inch layer thicknesses, with accuracies of 0.005 inches. Overall, as a specialized 3D printer for jewelry, Solidscape have a rich history in jewelry 3D printing and can be trusted to deliver high-quality and precise ring wax models, time and time again.
Get a quote*
*One of our trusted partners will be in touch following a quote request.Compressed by jpeg-recompress
5 — EnvisionTEC D4K Pro Jewelry 3D printer
Jewelry 3D printer price: Requires a quote
Build volume: 148 x 83 x 110 mm
Described by EnvisionTEC are the highest resolution professional-grade desktop 3D printer, as well as claiming to have the fastest speed, the D4K is well suited to jewelry 3D printing.
Speed and accuracy are key to jewelry production, with the printer's 4K UV DLP projector able to create crisp wax models at speed to be cast into stunning jewelry pieces.
EnvisionTEC are the originators of DLP 3D printing, having pioneered the process more than a decade ago. Now, their advanced D4K Pro can produce accuracies of up to 25 microns in the XY resolution, and 1 micron on the Z axis.
The jewelry 3D printer works well with EnvisionTEC's WIC100 Series wax material, used to then burn out and investment cast precious jewelry. Though it's an industrial 3D printer costing over $10,000, larger jewelers will find the D4K one of the best 3D jewelry mold printers.
Get a quote*
*One of our trusted partners will be in touch following a quote request.
Advantages of owning a jewelry 3D printer
Saves money long term: rather than paying a 3D printing service $20+ to print your mold for you, you can print your own wax jewelry molds for just a dollar each.
Control your own jewelry production: with the ability to print jewelry in-house, you control your own workflow and apart from resin shortages, cannot be slowed down by supplier failures. Your order will always be top priority.
Fast: going from CAD model to a piece ready to be investment cast is quick, especially when you can print and cast everything in one place.
Very accurate: precise, smooth and intricate jewelry is not an issue for jewelry 3D printers, some able to print with below 10-micron accuracy to capture your ring's most delicate and beautiful features.
Repeatable and scalable: 3D printers for jewelry can create potentially dozens of identical or customized ring molds at once, perfect for scalable jewelry production.
3D printing with wax on an FDM 3D printer. Recommendations and settings on the example of a 3D printer PICASO Designer X.
1. First, a little history of
2. What is Filamentarno Wax Base?
3. Which printer is suitable for printing?
4. Why is Picaso Designer X good for Wax Base printing?
5. Preparing Picaso Designer X before printing Wax Base
6. Printing process
7. Result and output
Hello friends, 3DTool is with you!
Investment casting is a fairly popular method of manufacturing metal products. Most of the jewelry is produced in this way, this method is used to create parts of mechanisms, cases and other elements and assemblies that require increased strength. The starting point in the casting process is the original model or ready-made matrix, from which a copy is made from wax or other easily melted material to create shell molds into which the metal is already poured. But what if we bypass the initial model creation phase and make an immediately meltable wax model? This is where 3D printing and new material from 9 come to the rescue.0024 Filamentarno - Wax Base .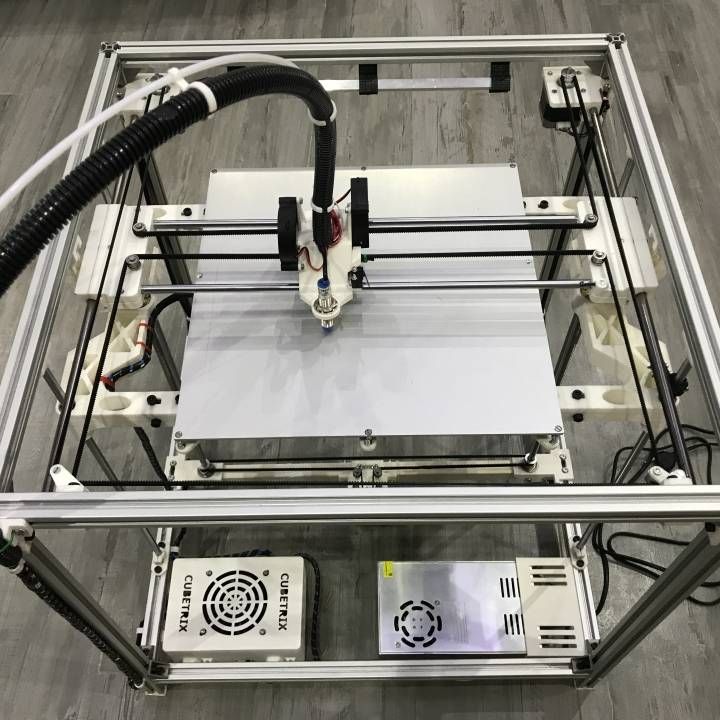 1. A little history first
The idea of ​​printing wax on a 3D printer is far from new, initially, the technology appeared in the camp of photopolymer 3D printers, was used, and is still used today, for example, by such giants as 3D Systems and Solidscape . Entire lines of devices have been honed to produce high-precision lost wax printouts with a perfect surface. However, such printers had and still have one tangible minus - what if the desired object is much larger than the size of the working area of ​​the device, and the quality of the surface, in general, does not matter much within reasonable limits? The first thing that comes to mind is to find a device with a larger working area, however, among photopolymer printers, there are negligible models that meet this requirement and, basically, they are sharpened precisely for high quality and miniaturization. Or too expensive to maintain. What to do? But what if you use FDM for these purposes?
Photo from open sources, site sapr.
ru
The first experiments with FDM 3D-printed/lost-waxed models used PLA and PMMA, the relatively low ash content of which, in theory, promised to achieve good casting quality, and some enthusiasts actually achieved quite good results. Instead of smelting, however, the technique of burning the material was used. However, widespread practice has shown too high a dependence of the result on the quality of the material, the presence or absence of a dye, the correct temperature regime and a strong limitation on the equipment and materials forming the shell form, not all of which withstand subsequent annealing and do not burst. Moreover, the crust-forming compound is able to transfer even the smallest defects and artifacts on the surface and any spills, cavities and flaws immediately appear on the final result. And avoiding the formation of unwanted gases when burning PLA is very difficult.
Photo from open sources, site sapr.ru
And if large-format casting in industrial, factory conditions allows the use of PLA and PMMA, due to the complication of production technology (there is a wide practice of using such giants of the world of FDM printers as BigRep for these purposes), then medium-sized workshops and small studios equipped with conventional boilerclaves require more flexible approach.
And it is in this case that the Wax Base is perfect for them.
2. What is Filamentarno Wax Base?
Filamentarno WAX Base is a filament for 3D printing using FDM technology for subsequent investment casting from metals, the bulk of which is real jewelry wax. Of course, the composition contains other impurities to stabilize the rod and meet its characteristics in accordance with the requirements of fdm 3d printing, however, the final result is fully compatible with any melting techniques of conventional wax compositions and is easily glued to them, for example, to form sprues.
The company F ilamentarno took a long time to produce this material, the idea appeared a relatively long time ago, but the results were achieved only in the last couple of years, nevertheless, the sensation was such that the company even had to open a small 3D printing studio in order to gain experience applications and respond to the market demand since there were no analogues to this material before.
The material turned out to be promising, among its advantages there is a sharp increase in the maximum possible size of wax waxes, and printing speed, as well as the ability to greatly reduce costs, because the cost of melted wax in the form of a thread turned out to be much more profitable than photopolymer, not to mention the price of photopolymer 3D printers.
This material also has certain features that can hardly be called obvious disadvantages, but they impose strict requirements on the device on which it is planned to print. More about them below.
3. Which printer is suitable for printing?
Due to the physical characteristics of the raw material, Filamentarno Wax Base is printed at significantly lower temperatures than other materials. Softening occurs already at ~ 45 degrees, and melting, from ~ 95 degrees Celsius. Because of this, it can be easily smoothed out in post-processing using hot air guns, torches or soldering stations.
The recommended printing range is from 110 to 130 degrees, while most standard 3D printers do not allow the extruder temperature to drop below 190, less often 170 degrees Celsius, which is excessive in the case of Wax base .
Owners of simpler and cheaper models of 3D printers, as a rule, have the opportunity to correct the corresponding parameters in the printer's hardware firmware, or lower the temperature using special control commands. Meanwhile, expensive brands usually do not provide such opportunities and completely close both the firmware and the "console" commands from users from changes. Here is what the manufacturer writes on its website in the description of the material in this case:
"Most often printing on a 3D printer with a nozzle temperature below 170°C is prohibited by the printer firmware. To bypass this limitation, use the G-Code command: "M302 S80" - it can be inserted into the starting G-Code in the slicer settings.
This command will lower the print temperature limit to 80°C."
Also, since the material is quite easily torn, soft and melts easily even at low Cold End heating temperatures, you will need to use a direct extruder drive (Direct) for printing, a remote (Bowden) broaching mechanism will not cope with the task and, at best, will "jam » material.
Nevertheless, at least one manufacturing company that took care of printing with low-temperature materials "out of the box" and has printing units equipped with direct drive, we can definitely name. Of course, we are talking about the manufacturer of 3D printers Picaso3D and line of 3D printers Designer Series X .
Let's take a look at the benefits of the Series X line for wax printing using the Picaso 3D Designer X as an example .
4. How good is Picaso Designer X for Wax Base printing?
In addition to being able to set extremely low extruder temperatures for FDM 3D printing in material profiles, the Series X platform has a number of additional features that make working with the Wax Base easier.
First of all, it is the adjustable temperature of the cold zone (thermal barrier) of the printing unit. It has another temperature sensor that allows you to monitor and adjust peak performance by increasing and decreasing the cooling cooler speed.
This feature prevents the formation of plugs in the extruder tube above the melt zone. The special structure of the receiving "neck" in the pulling mechanism also plays into the hands, which eliminates the bending of the material during filling and printing.
In addition, the system of active "purging" of the working area, thanks to several turbine fans, allows you to quickly cool the material during printing, which also has a positive effect on the quality of the surface when printing roundings and overhanging elements.
And sensors for the presence of filament and control of the upper layer will help prevent damage to many hours of printing in the event of a break or end of the thread.
5. Preparing Picaso Designer X for printing Wax Base
To confidently print Wax Base on your device, you need to stock up on a clean, preferably new, extruder block with a new or carefully cleaned copper nozzle with a diameter of at least 0.4mm. In our case, the most suitable in the Picaso Designer X line is the 0.5 nozzle.
It is also necessary to take into account the following nuances:
A rubber scraper is installed on Picaso 3D printers to clean the PG - when printing WAX, it smears the material and harms rather than benefits, it must be removed.

For normal adhesion, the heating table on the first layer must be heated to 85-90 degrees, subsequent layers must be set to 0-30 degrees so as not to deform the wax. To do this, you need to have two different material profiles.

Airflow - required when printing overhanging elements, the main thing is not to overdo it, otherwise the layers will not bake well.

Wax, like many elastomers, does not like retracts, this parameter must be set to 0.

Refilling plastic takes place in two stages. The first is filling at an elevated temperature of 190-200 degrees, to eliminate a possible wax plug. The second stage is filling at the extrusion temperature - 110-130C

It must be remembered that plastic is very sensitive to extrusion temperature, too high clogs the nozzle, too low gives poor interlayer adhesion. The optimum temperature for picaso designer x is 115 degrees for the first layer, 120-125 degrees for subsequent ones.

Periodically, it is necessary to check whether the plastic thread wound on the spool does not stick to itself, this can cause material slippage, because. it pulls out easily.

It is very important to correctly set the height of the nozzle above the table, because if the nozzle is pinched, a plug will quickly form in the extruder, which can be eliminated only by refilling the plastic again.
Before printing for the first time, be sure to replace the entire hot end or nozzle with a new / clean one, otherwise the desired result will not be achieved.
When preparing a 3D model for printing at Polygon X , you must adhere to the following rules, try not to make the outer wall very thin, the material may burst. The ideal option is 2 perimeters, approximately 1.2 mm, with a nozzle of 0.5
Percentage of filling, not less than 15%, if the geometry of the model allows.
Otherwise, the requirements for the material are the same as for conventional plastics. It should be noted that the supports come off very easily and, if necessary, the attachment point can be treated with a burner or a building hair dryer in order to achieve a smooth surface.
We printed the current models at the following settings (pictured above).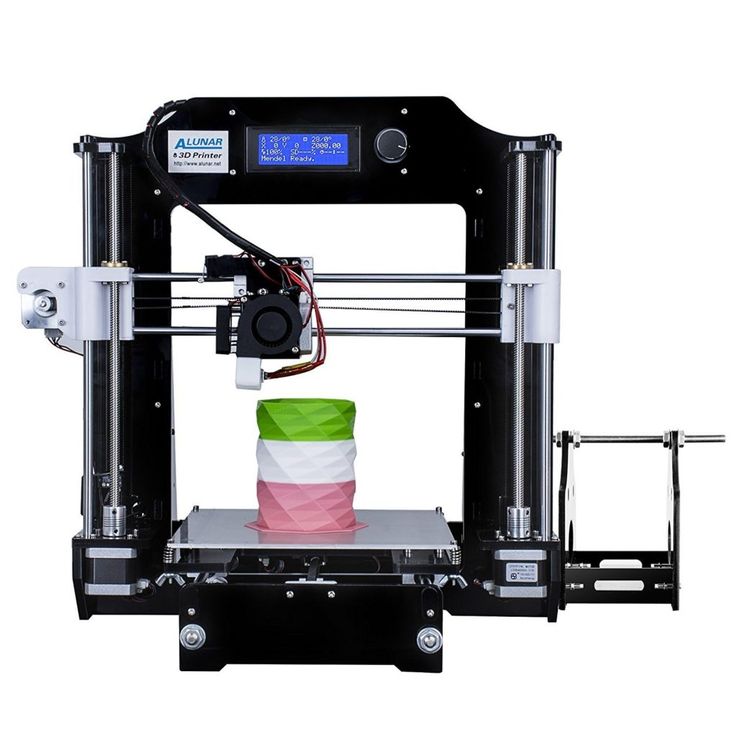 It remains to create two print profiles for printing the first and subsequent layers, send them to the printer and wait for the print results.
6. 3D printing process
Before printing, be sure to thoroughly rinse the glass stage bed and apply fresh adhesive to it. In our case, a regular spray adhesive from PICASO 3D is suitable, however, the manufacturer also offers a proprietary adhesive:
Next, you need to prepare two print profiles according to the following settings, experimentally they showed the best result when printing.
Wax3D_F - profile for subsequent layers, Wax3D(1Layer) for the first.
When rendering the model, be sure to manually set a pause after the second layer in order to have time to switch print profiles.
If you have previously printed with wax on the current printer, you need to start another profile with a higher temperature and load the material only after the old material has "melted through".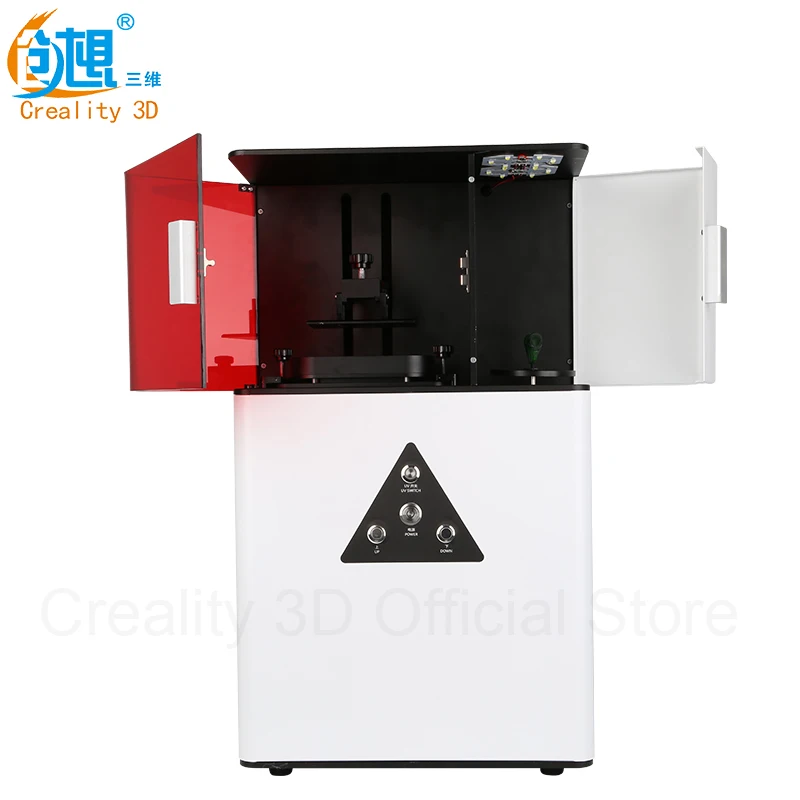 Leaving material in the nozzle at high temperatures is not recommended. This is fraught with traffic jams.
7. Result and conclusion
When printing, we encountered several times the delamination and peeling off of the material from the heating table during the printing process and the selection of parameters.
As you can see in the photo, the material diverges in layers and it may feel that the temperature is insufficient for sintering. However, this is not the case, because when the temperature rises, the material does not extrude, but flows out of the die, which disrupts the layer structure, and the wax does not have time to cool. The difference is clearly visible in the photo below, on the left the temperature is too high.
However, after several reprints, we managed to achieve good print quality. Both with and without support.
The material withstands rather steep angles of inclination "perfectly", as can be seen from this flange in the photo.
The artistic approach is not alien to the material, we printed the head of this character for about a day and, as you can see, the result is excellent.
In general, when printing products with low detail, it is best to select a slow (quality profile) or medium (standard profile) print speed setting so that the material has time to properly form and cool during extrusion. Otherwise, sagging "pulling" of the thread may form.
Based on the results of our experiments, we confirmed the expectations regarding the ease of use of Picaso 3D Designer X for printing Wax Base , this 3D printer is ideal for tasks of this kind and in the portfolio of our customers there are already several successful examples of using this bundle in production.
If you are interested in this material, you are engaged in foundry production, or you want to open your own / modify an existing business, feel free to consider one of the Series X devices for purchase, depending on your tasks.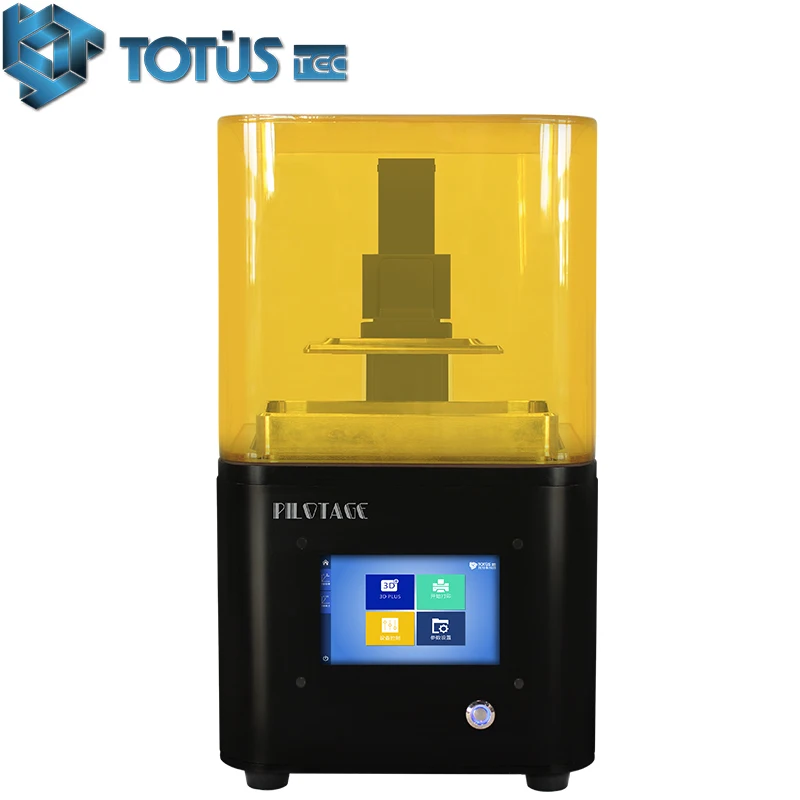 These can be models with a large working area - Designer Xl and Xl Pro , or the familiar Designer X and X Pro . All these models have the necessary conditions for successful printing with this material, and our experiments confirm this.
Well, that's all we have! We hope the article was useful for you!
To purchase a Picaso Designer X 3D printer, or other PICASO Series X 3D printers, Filamentarno Wax Base , as well as ask your question or make an offer, you can contact us:
By email: [email protected]

Phone: 8(800)775-86-69

Or on our website: https://3dtool.ru
Don't forget to subscribe to our YouTube channel:
And to our groups in social networks:
INSTAGRAM
In contact with
Facebook
Metal 3D Printing - Fundamental Guide
There is no hotter trend in 3D printing today than metal.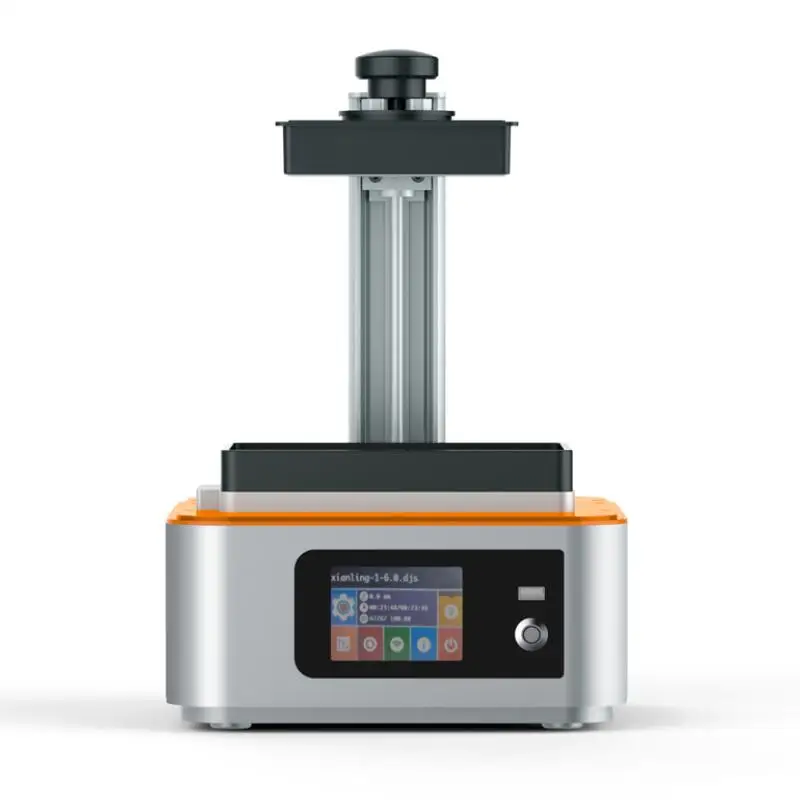 We will talk about metal printing at home, how it is done on an industrial scale, about technologies, applications, printers, processes, prices and materials.

Metal 3D printing has grown in popularity over the past few years. And this is quite natural: each material offers a unique combination of practical and aesthetic qualities, can be suitable for a wide range of products, prototypes, miniatures, decorations, functional details and even kitchen utensils.
The reason metal 3D printing has become so popular is because the printed objects can be mass-produced. In fact, some of the printed parts are just as good (if not better) than those made with traditional methods.
In traditional production, working with plastic and metal can be quite wasteful - there is a lot of waste, a lot of excess material is used. When an aircraft manufacturer makes metal parts, up to 90% of the material is simply cut off. 3D printed metal parts require less energy and waste is reduced to a minimum.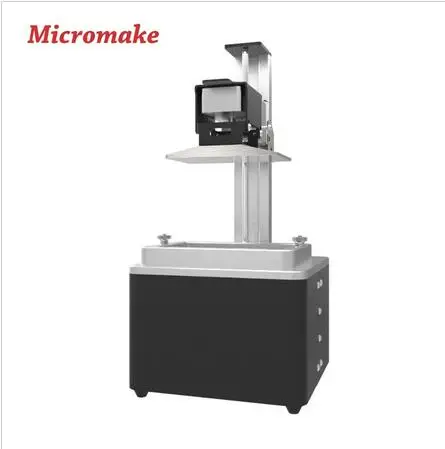 It is also important that the final 3D printed product is up to 60% lighter than a traditional part. Billions of dollars could be saved in the aviation industry alone—mainly through weight savings and fuel savings.
So, what do we need to know about metal 3D printing?
Metal 3D printing at home
If you want to make objects at home that will look like metal, your best bet is to look at metalized PLA filaments (Photo: colorFabb)
Where to start if you want to print metal objects at home ? Given the extreme heat required for true metal 3D printing, a conventional FDM 3D printer will not be able to do this.
It is unlikely that in this decade it will be possible to print with liquid metal at home. Until 2020, you probably will not have a printer specialized for this purpose at home. But in a few years, as nanotechnology advances, we may see significant developments in new applications. This can be 3D printed with conductive silver, which will emit in much the same way as it does in 2D home printers.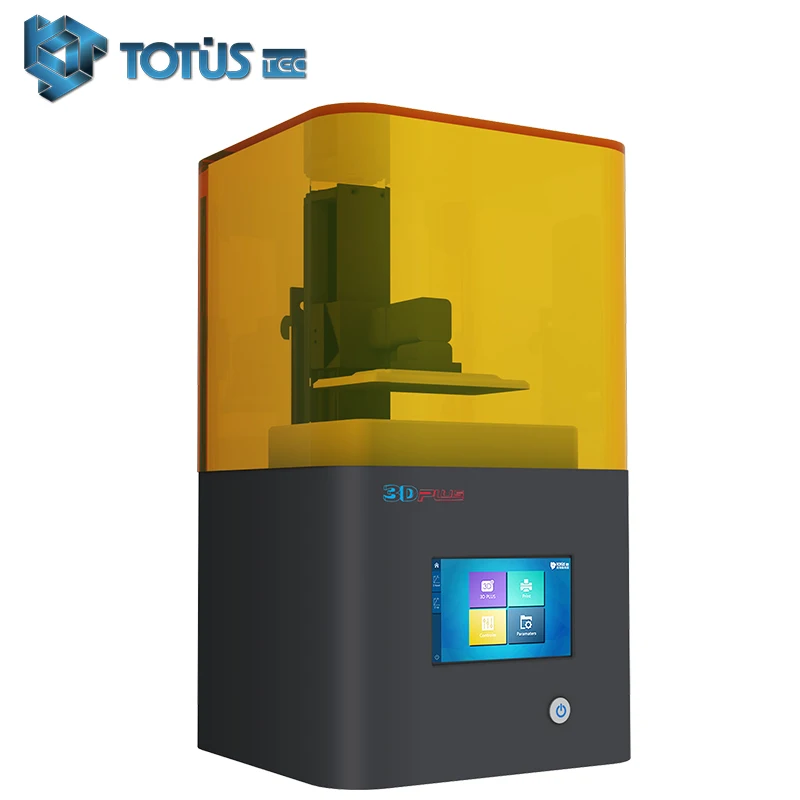 It will even be possible to mix different materials like plastic and metal in one object.
Materials for metal 3D printing at home
Even though you can't print actual metal objects at home, you can turn to plastic filament that has metal powders added to it. ColorFabb, ProtoPasta and TreeD Filaments all offer interesting metal-PLA composite filaments. These filaments, containing a significant percentage of metal powders, remain pliable enough to be printed at low temperatures (200 to 300 Celsius) on virtually any 3D printer. At the same time, they contain enough metal to make the final object look, feel, and even weigh like metal. Iron-based filaments even rust under certain conditions.
But you can go further. Typically, up to 50 percent metal powder is added to 3D printing filament. Dutch company Formfutura says they have achieved 85 percent metal powder with 15 percent PLA. These filaments are called MetalFil Ancient Bronze and Metalfil Classic Copper. They can be printed even at "moderate" temperatures from 190 to 200 degrees Celsius.
Metallic 3D Printing Filament Spools, in this case from SteelFill and CopperFill colorFabb (Steel and Bronze), Ancient Bronze (Ancient Bronze) from Formfutura
Here are the key points about metal printing at home
Gets a unique metal surface and look
Ideal for jewelry, figurines, housewares, replicas
Durability
Objects are not flexible (structure dependent)
Objects do not dissolve
Not considered food safe
Typical print temperature: 195 - 220°C
Extremely low shrinkage on cooling
No table heating required
Printing complexity is high, requires fine tuning of nozzle temperature, feed rate, post-processing
Preparing your home printer for metal 3D printing
Since getting metal 3D prints is more difficult than usual, you may need to upgrade your 3D printer nozzle, especially if you are an entry-level printer.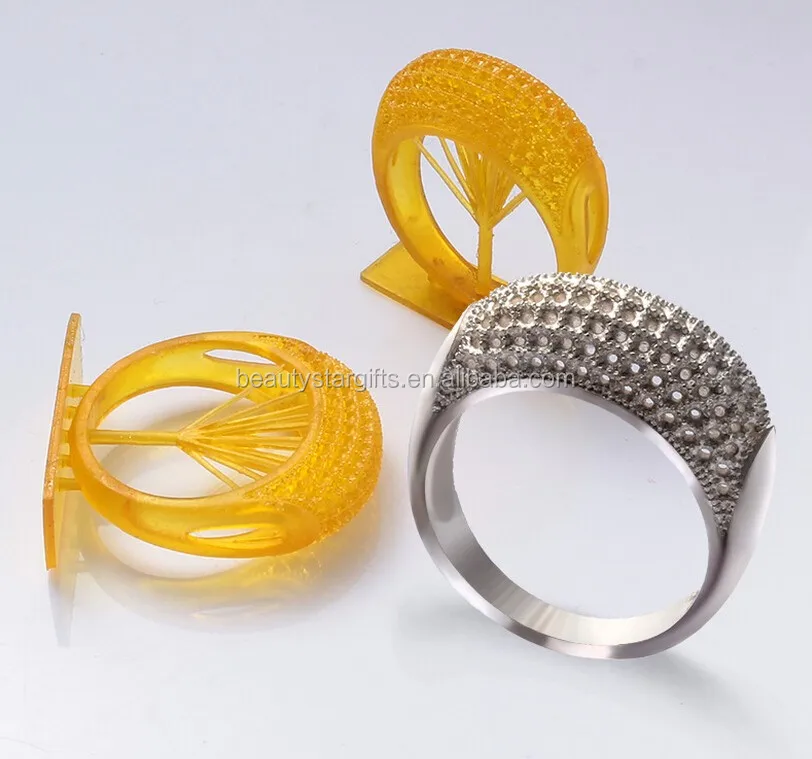 The metal filament wears it out quickly. There are hard-wearing hot-ends (like the E3D V6) that are themselves made of metal. They can withstand high temperatures and fit most printers. Be prepared for the fact that the nozzles will have to be changed frequently, because the metal filament is very abrasive.
You will also need to take care of the final finishing of the surface (cleaning, grinding, oiling, waxing or priming) so that the printed metal object shines as it should.
How much does metal filament for 3D printing cost?
And what about metal filament for 3D printing? - you ask. Here are some examples:
ColorFabb's 750 gram Bronzefill spool is $56.36
ColorFabb 750g Copperfill Coil $56.36
Protopasta's Polishable Stainless Steel PLA Composite is $56 for 56 grams of
Rustable Magnetic Iron PLA Composite from Protopasta is $34.99 for 500 grams of
Industrial metal 3D printing
But what if you want a better result or even full metal 3D printing? Should a real "metal" 3D printer be purchased for business needs? We wouldn't recommend it - unless you're going to be doing it every day.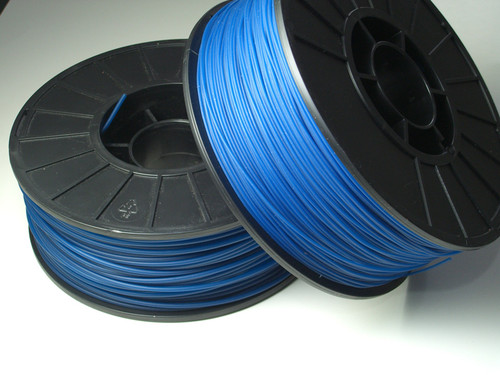 A professional metal 3D printer is expensive: EOS or Stratasys devices will cost you 100-500 thousand dollars. In addition, the costs will be even greater, since you will have to hire an operator, a worker to maintain the machine, as well as to finalize the printouts (polishing, for example). Just a note: In 2016, an affordable metal 3D printer didn't exist.
Lowering Metal 3D Printing Costs
In case you are not going to open a metal 3D printing business, but still need a professionally 3D printed metal part, it is better to contact the appropriate company that provides such services. 3D printing services like Shapeways, Sculpteo and iMaterialise offer direct metal printing.
They currently work with the following metal materials in 3D printing:
aluminum
steel
brass
copper
bronze
sterling silver
gold
platinum
titanium
If you are a jeweler, you can also order wax models for casting in precious metals.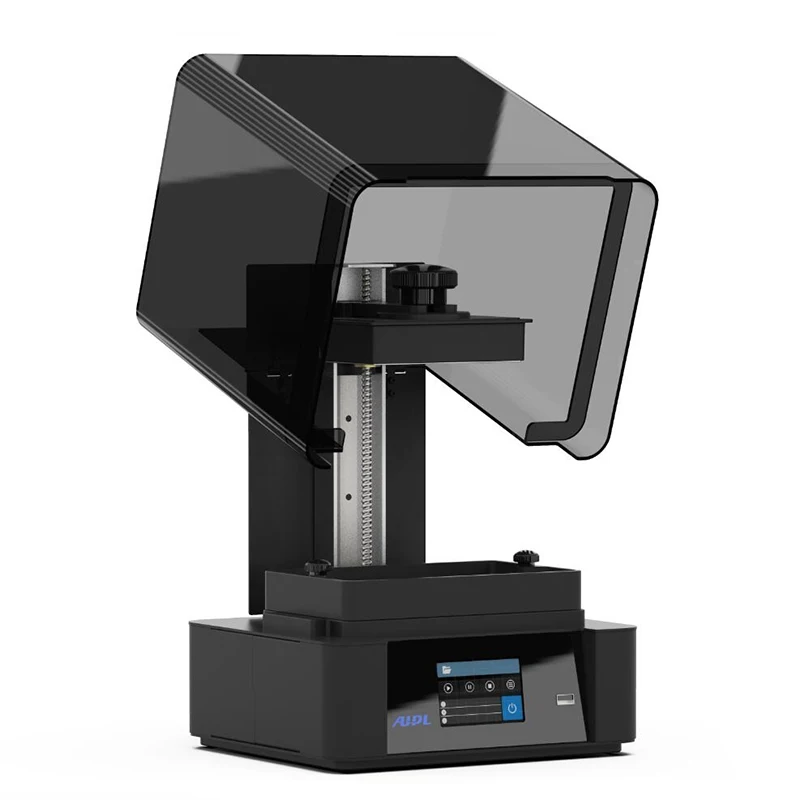 If we talk about wax models, then in most cases they (with subsequent melting) are used when printing with metals (including gold and silver). Not all orders are carried out directly by these firms. They usually turn to other metal 3D printing companies to complete the order. However, the number of such services around the world is growing rapidly. In addition, metal 3D printing techniques are becoming more and more common in companies that offer such services.
The reason big companies love 3D printing so much is that it can be used to build fully automated lines that produce "topologically optimized" parts. This means that it is possible to fine-tune the raw materials and make the components thicker only if they must withstand heavy loads. In general, the mass of parts is significantly reduced, while their structural integrity is preserved. And this is not the only advantage of this technology. In some cases, the product turns out to be significantly cheaper and affordable for almost everyone.
Please note that metal 3D printing requires special CAD programs for modeling. It is worth paying attention to the recommendations of Shapeways - 3D printing metal guidelines. To delve further into the topic, check out Statasys' information on related 3D printers and the nuances of metal 3D printing.
Here are some examples of Benchy test model prices for metal 3D printing:
Metal plastic: $22.44 (former alumide, PLA with aluminium)
Stainless steel: $83.75 (plated, polished)
Bronze: $299.91 (solid, polished)
Silver: $713.47 (solid, mirror polished)
Gold: $87.75 (gold plated, polished)
Gold: $12,540 (solid, 18K gold)
Platinum: $27,314 (solid, polished)
As you might expect, solid metal 3D printing prices are quite high.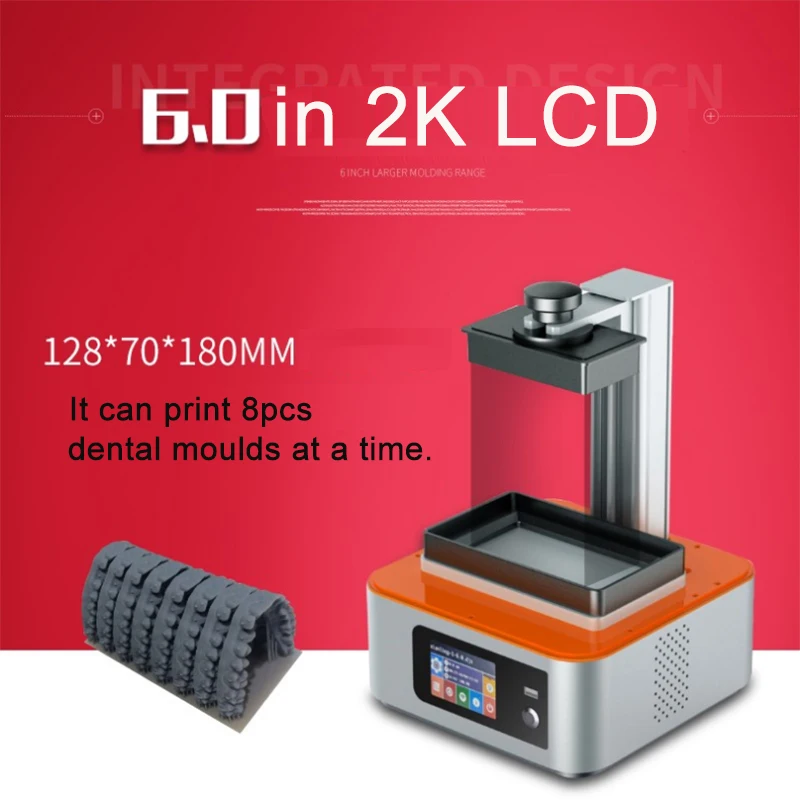 Metal 3D printing. Applications
GE LEAP aircraft engine parts 3D printed at Avio Aero (Photo: GE)
There are several industries already using 3D printers to make everyday objects - you may not even know that these objects are printed.
The most common case is surgical and dental implants, which are considered the best option for patients today. Reason: they can be tailored to individual needs.
Another industry is jewelry. Here, most manufacturers have abandoned resin 3D printing and wax casting, switching directly to metal 3D printing.
In addition, the aerospace industry is becoming more and more dependent on 3D printed metal objects. The Italian company Ge-AvioAero was the first to do all-metal 3D printing. It manufactures components for LEAP aircraft engines.
Another industry targeting metal 3D printing is automotive. BMW, Audi, FCA are seriously considering this technology, not only for prototyping (3D printing has been used for this for quite some time), but also for making real parts.
Before metal 3D printing really takes off, however, there are some hurdles to overcome. And first of all, this is a high price, which cannot be made lower than during molding. Another problem is the low production speed.
Metal 3D printing.
Technologies
Most metal 3D printing processes start with an "atomized" powder
You can talk a lot about "metal" 3D printers, but their main problems remain the same as any other 3D – printers: software and hardware limitations, material optimization and multimateriality. We won't talk too much about the software, we'll just say that most of the major specialized software companies, such as Autodesk, SolidWorks and solidThinking, try to emphasize as much as possible the fact that as a result of the 3D metal printing process, you can get any shape you want.
In general, printed metal parts can be as strong as parts made by traditional processes.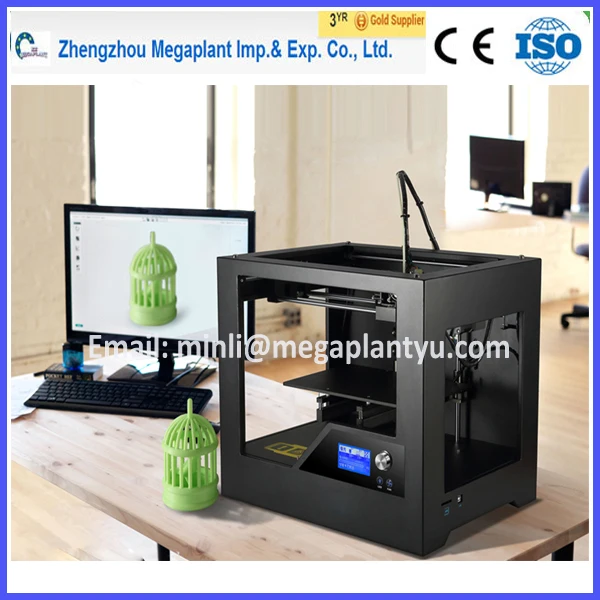 Parts made using DMLS technology have mechanical properties equivalent to casting. In addition, the porosity of objects made on a good "metal" 3D printer can reach 99.5%. In fact, manufacturer Stratasys claims that 3D printed metal parts perform above industry standards when tested for density.
3D printed metal can have different resolutions. At the highest resolution, layer thickness is 0.0008 - 0.0012" and X/Y resolution is 0.012 - 0.016". The minimum hole diameter is 0.035 - 0.045". formed layer)
The metal 3D printing process used by most relevant large companies today is called Powder Bed Fusion. This name indicates that some source of energy (a laser or other energy beam) melts an "atomized" powder (i.e., a metal powder that is carefully ground into spherical particles), resulting in layers of a printed object.
There are eight major manufacturers of metal 3D printers in the world that already use this technology; while we are talking here, there are more and more such companies.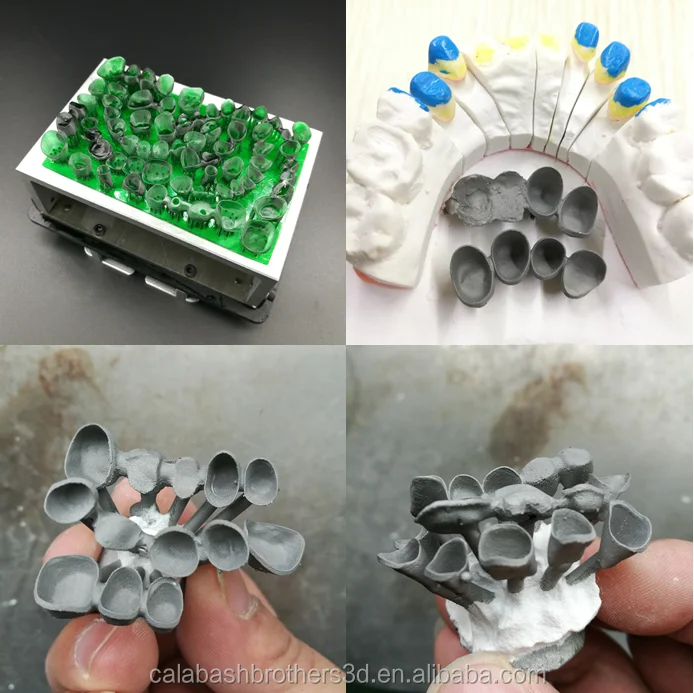 Most of them are in Germany. Their technologies are called SLM (Selective Laser Melting - selective laser fusion) or DMLS (Direct Metal Laser Sintering - direct metal laser sintering).
Metal 3D printing No. 2:
Binder Jetting (spraying the binder)
under 3DP-technology EXONE Metal objects are printed by binding of the powder in the mountain : ExOne)
Another professional approach that also uses a powder base is called Binder Jetting. In this case, the layers are formed by gluing metal particles together and then sintering (or fusing) them in a high-temperature furnace, just like it is done with ceramics.
Another option, which is similar to working with ceramics, is mixing metal powder into metal paste. A pneumatically extruded 3D printer (similar to a syringe bioprinter or an inexpensive food printer) forms 3D objects. When the required shape is reached, the object is sent to the furnace, i.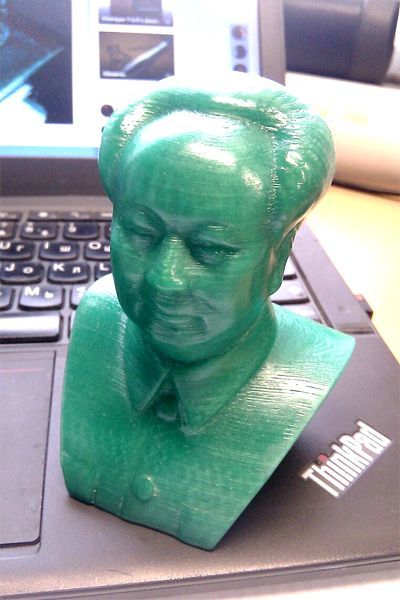 e. in the mountains
This approach is used in the Mini Metal Maker, apparently the only inexpensive "metal" 3D printer.
Metal 3D printing process #3: 9Metal Deposition This is not entirely true. Of course, on some desktop device, simply fusing metal threads onto the base will not work. However, very large steel companies can do it. And they do. There are two options for working with "metal surfacing".
One is called DED (Directed Energy Deposition) or Laser Cladding. Here, a laser beam is used to melt the metal powder, which is slowly released and solidifies as a layer, and the powder is fed using a robotic arm.
Normally the whole process takes place in a closed chamber, but the MX3D project used conventional 3D printing techniques to build a full-size bridge. Another option for metal fusion is called EBAM (Electron Beam Additive Manufacturing - additive electron beam technology), which is essentially soldering, in which a very powerful electron beam is used to melt 3 mm titanium wire, and the molten metal forms very large finished structures.
As for this technology, its details are known so far only to the military.
Metallic 3D printing. Metals
3D Printing Metal #1: Titanium
Pure titanium (Ti64 or TiAl4V) is one of the most commonly used metals for 3D printing and is definitely one of the most versatile, strong and lightweight. Titanium is used both in the melting process in a preformed layer and in the process of spraying a binder and is used mainly in the medical industry (for the manufacture of personal prostheses), as well as in the aerospace industry, automotive and machine tools (for the manufacture of parts and prototypes). But there is one problem. Titanium is very reactive and explodes easily in powder form. Therefore, it is necessary that titanium 3D printing takes place in a vacuum or in an argon environment.
3D printing metal #2: Stainless steel
Stainless steel is one of the cheapest 3D printing metals. At the same time, it is very durable and can be used in a wide range of manufacturing and even artistic and design applications.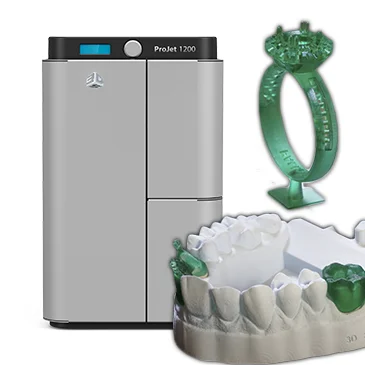 The type of steel alloy used also contains cobalt and nickel, is very difficult to break, and has a very high elasticity. Stainless steel is used almost exclusively in industry.
3D Printing Metal #3: Inconel
Inconel is a superalloy manufactured by Special Metals Corporation, its registered trademark. The alloy consists mainly of nickel and chromium and is very heat resistant. Therefore, it is used in the oil, chemical and aerospace (for black boxes) industries.
3D Printing Metal #4: Aluminum
Due to its lightness and versatility, aluminum is very popular in 3D printing. Aluminum alloys are commonly used.
3D Printing Metal #5: Cobalt Chrome
gap). It is most commonly used in the manufacture of turbines, dental and orthopedic implants, where 3D printing has become the dominant technology.
3D printing metal #5. Copper and bronze
With some exceptions, copper and bronze are used in wax melting processes, rarely in layer melting.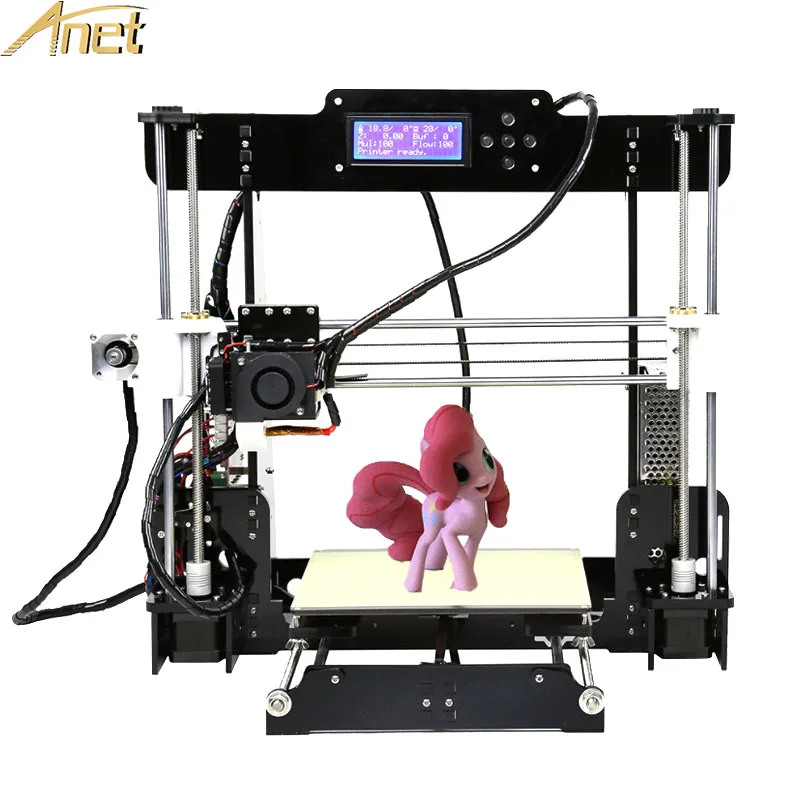 The fact is that these metals are not very suitable for industry, they are more often used in the manufacture of works of art and crafts. ColorFabb offers both metals as the basis for a special metal filament.
3D printing metal #6. Iron
Iron, incl. magnetic, also mainly used as an additive to PLA-based filaments, which are produced, for example, by ProtoPasta and TreeD.
3D printing metal #7. Gold, Silver and Other Precious Metals
Most preformed layer companies can 3D print precious metals such as gold, silver and platinum. Here, along with the preservation of the aesthetic properties of materials, it is important to achieve optimization of work with expensive starting powder. Precious metal 3D printing is required for jewelry, medical applications and electronics.
Metallic 3D printing. Printers
Do not even hesitate - the purchase of a metal 3D printer will not pass without a trace on your budget.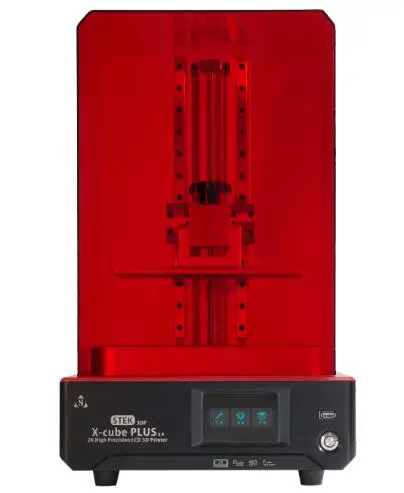 It will cost at least 100-250 thousand dollars. Here is a list of a variety of "metal" printers, some of which can be found in firms providing 3D printing services.
Metal 3D Printer #1:
Sciaky EBAM 300 - metal filament printing
If you need to print really large metal structures, Sciaky's EBAM technology is your best bet. By order, the device can be built in almost any size. This technique is used mainly in the aerospace industry and the military.
Sciaky's largest production printer is the EBAM 300. It prints objects in a volume of 5791 x 1219 x 1219 mm.
The company claims the EBAM 300 is also one of the fastest industrial 3D printers on the market. A three-meter-sized titanium part for an aircraft is printed on it in 48 hours, while the material consumption is about 7 kg per hour. In general, forged parts that usually take 6-12 months to complete can be made in 2 days with this 3D printer.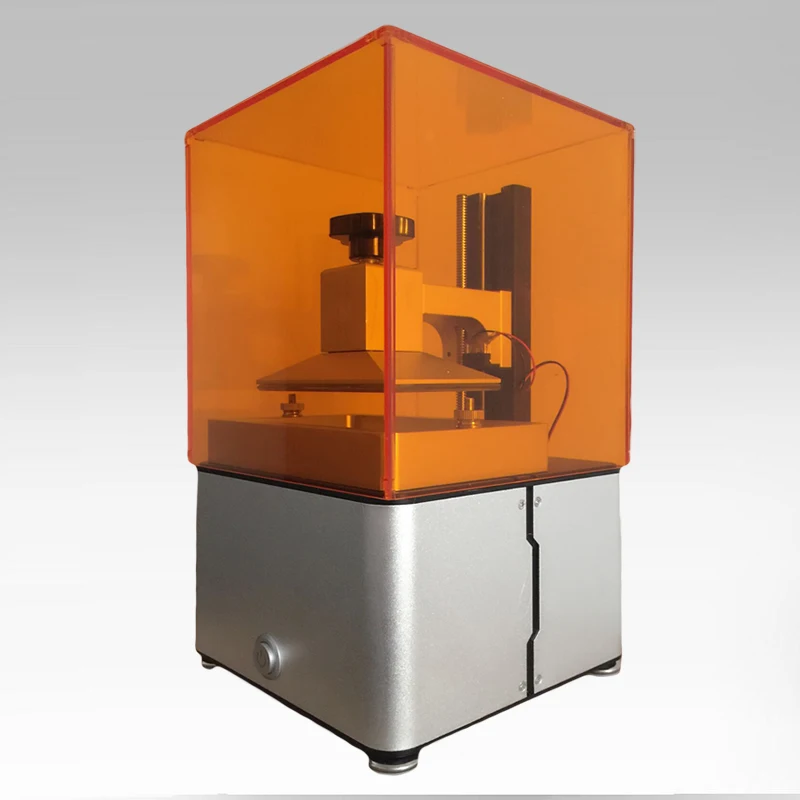 The metal layers are first cut and then ultrasonically welded. The largest Fabrisonic 7200 printer operates in a volume of 2 x 2 x 1.5 m. The metal powder 3D printer is the Concept Laser XLine 1000. It has a modeling volume of 630 x 400 x 500 mm and is the size of a house.
Its German company, one of the main suppliers of 3D printers for aerospace giants like Airbus, recently introduced a new machine, the Xline 2000.
This machine uses two lasers and has a working volume of 800 x 400 x 500 mm. Uses LaserCUSING laser technology (a variant of selective laser fusion) from Concept Laser, which allows you to print alloys of steel, aluminum, nickel, titanium, precious metals and even some pure substances (titanium and stainless steel).
Metal 3D printing. Services
There are more than 100 companies worldwide offering metal 3D printing services. We list the most popular services for consumer needs.
#1 Metal 3D Printing Service: Shapeways
The world's most popular 3D printing service, Shapeways offers two types of services.
As a consumer, you can choose from a wide range of professionally designed objects, customize them, and then have them printed to your specifications. Like other 3D printing services, Shapeways offers a platform for designers to sell and print their work. Shapeways is also a good place for rapid prototyping: customers benefit from industrial-grade printers (EOS, 3D Systems) and personal technical support.
3D printing metals: aluminium, brass, bronze, gold, platinum, precious metal plating, silver, steel. There are also wax molds for jewelry purposes.
Metal 3D Printing Service #2: Sculpteo
Like Shapeways and i.materialise, Sculpteo is an online 3D printing service that allows anyone to upload 3D models and send them to fabrication in a wide range of materials . Like its competitors, Sculpteo provides a platform for hobbyists and professionals to showcase and sell their designs. The stable of Sculpteo printers includes highly professional machines from 3D Systems, EOS, Stratasys and ZCorp.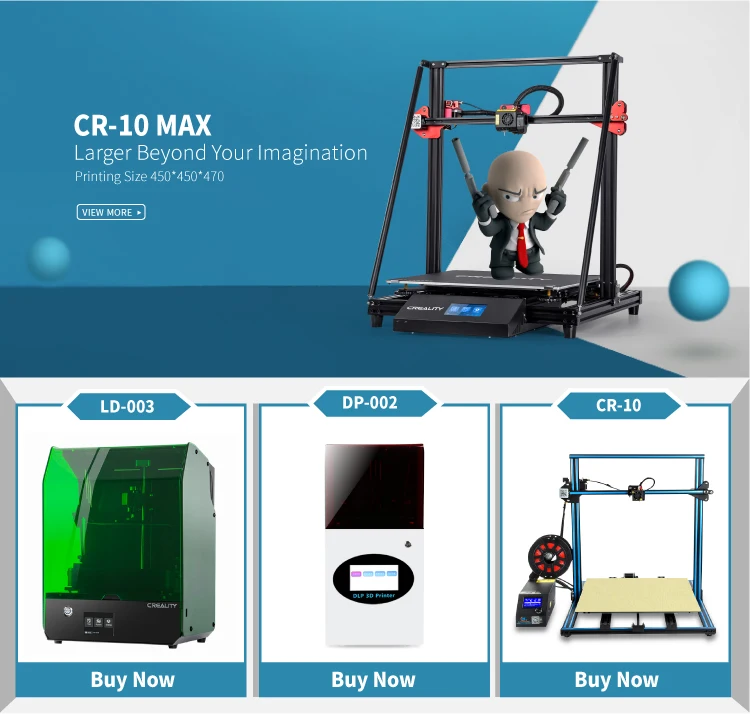 Extensive technical documentation will help identify design flaws and select the right material for the project.
3D printing metals: alumide (plastic with aluminum particles), brass, silver.
Metal 3D Printing Service #3: iMaterialise
Materialise is a company that works with industrial customers to prototype 3D printed products. For casual users and designers, Materialize offers an online 3D printing service called i.materialise. As with Shapeways, this service allows anyone to upload their 3D designs and print them out. Once an object has been uploaded and successfully printed, a designer can list it for sale either in the gallery of the i.materalise online store or by embedding some code into their site.
3D printing metals: alumide (plastic with aluminum powder), brass, bronze, copper, gold, silver, steel, titanium.
Metal 3D Printing Service #4: 3D Hubs
Through 3D Hubs, you can search for individuals and firms that offer 3D printing services in your area, upload STL files (which are immediately evaluated for defects ) and contact service providers directly to get the job done.