3D printer future scope
10 Predictions on the Future of 3D Printing [Expert Roundup]
21 August 2019
Without a doubt, 2019 is an exciting time for 3D printing. The industry continues to move towards industrialisation, and the technology is increasingly becoming part of the wider manufacturing ecosystem.
 
But in such a rapidly evolving industry, it can be difficult to keep up with the key trends that are driving the future of 3D printing.  
 
To help you better understand where 3D printing is headed, we've sifted through over 30 of our Expert Interviews conducted over the last 12 months and extracted key insights as to what the future holds for this exciting technology. 
 

Contents
1. 3D printing will become a mainstream technology for serial production
A 3D-printed stator ring and impeller [Image credit: VELO3D]
"Additive manufacturing is headed for very exciting times because it's gradually becoming mainstream. " 
Andy Kalambi, CEO of Rize
 
3D printing has long passed the point of being viewed only as a prototyping solution. 
 
Everyday, companies are finding new ways to incorporate the technology into their production, with applications ranging from tooling to spare/replacement parts and some end-use components. 
 
From automotive to consumer goods, companies across industries are becoming aware of the advantages 3D printing offers for production. According to Sculpteo's 2019 State of 3D Printing report, 51% of companies are actively using 3D printing for production. 
 
There are, of course, the well-publicised cases. For example, large automotive companies like Ford, Volkswagen and BMW are already producing  3D-printed parts for their vehicles. Late last year, BMW announced that it had fitted its one-millionth 3D-printed part for its BMW i8 Roadster.
 
While the overall volume of parts being printed in these cases is small relative to mass manufacturing volumes, the number, as well as the range of parts produced with 3D printing, are only set to increase.
  
 
The next step for both the technology and the industry will be to maintain this momentum and work towards enabling more applications on a larger scale. 
"We're reaching an inflection point and the number of parts that are actually going into production is increasing. Five years from now, you'll see a lot of contract manufacturers that have scaled up considerably and have hundreds of these systems on their floor, producing parts with long-term contracts for production."
Zachary Murphree, VP of Technology Partnerships at VELO3D
 
A key element that will enable such production volumes is the technology. Over the last few years, new technologies have been brought to market, and a number have already been announced for the years ahead.
 
For example, on the metal 3D printing side there is huge potential for newer metal binder jetting technologies to carve out a larger share of the traditional metal manufacturing market.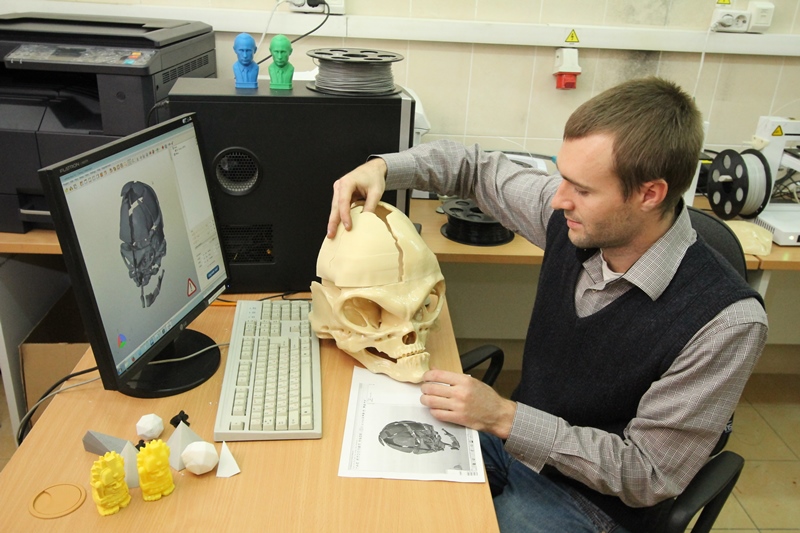 Companies like Desktop Metal, 3DEO, ExOne, HP and GE are all working on next-generation metal binder jetting solutions to achieve this.
 
With lower hardware and material costs than other metal 3D printing technologies, these metal binder jetting machines have the potential to offer higher-volume part production at a cost-competitive price.
 
Of course, 3D printing will not replace machining, casting or injection moulding. The true goal for the technology is to become a viable production method that can be used on par with other technologies. 
 
As more effort is being put into ensuring greater repeatability and speed with industrial 3D printing, we're getting ever-closer to reaching this goal.
 
2. Design software for additive will become more integrated and easier to use
Autodesk Fusion 360 joints [Image credit: Autodesk]
"One important trend is the development of design software tools for AM. The next step is for them to become fully and seamlessly integrated into popular CAD software products. "
Terry Wohlers, founder and President of Wohlers Associates
 
Designing for additive manufacturing is a challenging process, not least because it can be counterintuitive for engineers that have been trained to design for traditional manufacturing. 
 
Further complicating this is Computer-Aided Design (CAD) software, much of which until recently hasn't been optimised for the design requirements of 3D printing. 
 
"Additive manufacturing can do some incredible things in terms of creating complex geometries, but to expect one person or even a team of people to sit down and create those sorts of geometry would create a real bottleneck if it was all being done using conventional tools." 
Ian Campbell, Professor at Loughborough University
 
For example, it can be difficult to use traditional CAD software to design components made with graded materials, create lattice structures or model porosity.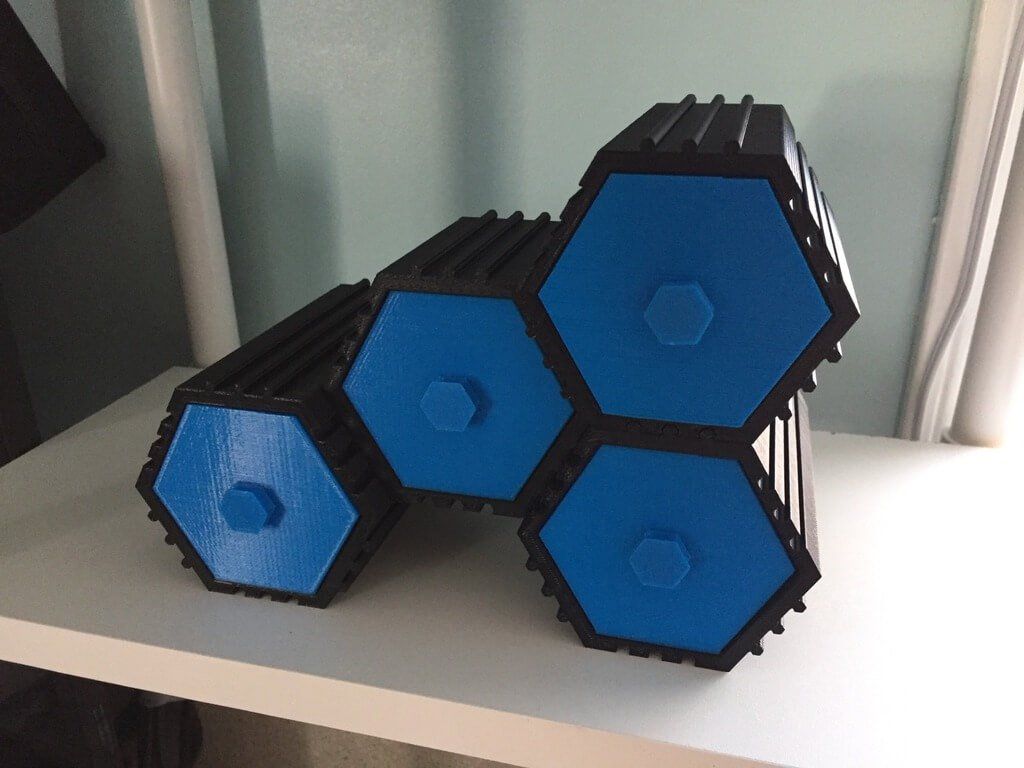 Combining multiple software packages can alleviate this limitation to a degree. However, switching between different software solutions is a highly inefficient process. In an ideal world, engineers and designers would work in a single design environment without the need to move data from one software product to another.
 
Fortunately, software companies are beginning to develop integrated design solutions for additive manufacturing. 
 
Companies like Autodesk, Dassault Systèmes and PTC are beginning to explore ways to make it as easy as possible for engineers to optimise their designs for additive manufacturing. 
 
Take Autodesk's Netfabb as an example. Developed to work with 3D printing STL files, Netfabb can analyse and repair files, generate support structures and lattices and run a simulation for a design of a metal 3D-printed part — all in one package.  
 
Similarly, PTC is offering its Creo 6.0 software to enable design and print preparation in one environment.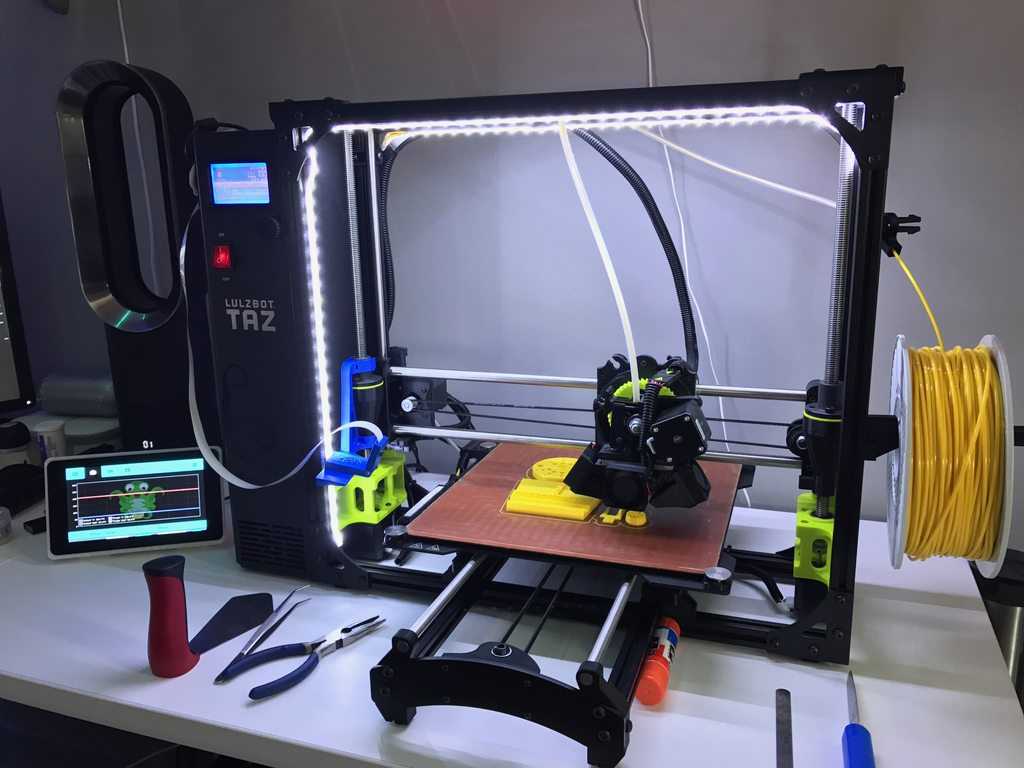 At the end of 2018, PTC acquired generative design software company, Frustum. The company is now working to add generative design technology, which is often combined with 3D printing, to its CAD platform. 
 
Ultimately, creating integrated 3D printing software solutions will be a crucial piece to the puzzle of taking the technology into the mainstream. 
 
"We'll see more software tools that help engineers design parts better for a given process. Software-driven build setups like orientation, pre-deformation will be part of that … These developments will help to reduce the number of iterations needed, especially if the goal is printing for production." 
Greg Paulsen, Director of Application Engineering at Xometry
 
3. Focusing on education will enable more 3D printing applications and adoption
[Image credit: TBGA]
"In terms of skills, in my opinion, innovation is all about people and technologies. There's no point in pushing for advanced technologies without the people to adopt them."
Revannth Murugesan, Managing Director at Carbon Performance 
 
Much has been said about the need for more education within the 3D printing industry. Our recent State of the Industry Survey revealed a lack of education as being the biggest challenge faced by service bureaus today. 
 
While adopting 3D printing for prototyping is relatively straightforward, establishing 3D printing for production can be challenging. Not only is investment in hardware required, but companies must also commit the time to develop the expertise needed.  
 
Lack of expertise, in particular, can create a lot of barriers to entry. For one, without proper knowledge about additive manufacturing, companies will likely struggle to develop a business case or use case for 3D printing. 
 
"That workforce element is really critical right now. There are not enough engineers, managers, executives who truly understand the technology well enough to work and develop a strategy to get what they need to get out of it. " 
John Barnes, Founder of The Barnes Group Advisors
 
"The industry is recognising what additive manufacturing can't do as well as the fact that it can do a lot more than most are using it for today." 
Harold Sears, Technical Leader of Additive Manufacturing Technologies at Ford
 
That said, awareness about the capabilities of 3D printing is increasing gradually. A lot of effort is being put into educating the market on how to get started with 3D printing and extract the most value out of it. 
 
At the same time, companies are launching both online and on-site courses, organising user tradeshows and workshops and creating educational content to spread the word about 3D printing. 
 
Consultancy firm, the Barnes Group Advisors, for example, launched an online course with Purdue University earlier this year to provide engineers with the ability to attain relevant knowledge in additive manufacturing.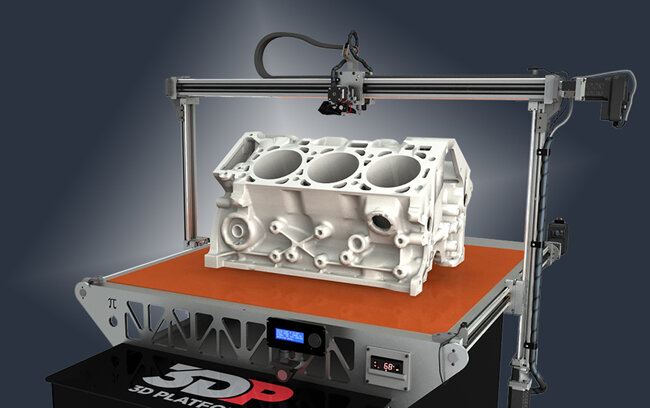 Only when companies learn about the capabilities and limitations of 3D printing, will they be able to use this knowledge to develop successful applications for the technology. 
 
Take Boyce Technologies as an example. The engineering firm purchased a large-scale 3D printer to create prototypes for communications systems like information kiosks and emergency response systems. 
 
However, the company was willing to experiment with 3D printing to understand its true capabilities. 
 
By learning the ins and out of the technology, Boyce discovered that the same 3D printer used for prototyping could also be used to make certain end-use polymer parts. Since then, the technology has become a key part of Boyce's business and is used for production applications 90% of the time. 
 
Ultimately, as the understanding of AM grows, its users will be able to identify more industrial applications for the technology, pushing the scope of 3D printing to new horizons.
4. Dental will adopt 3D printing as a dominant production technology
[Image credit: SmarTech Analysis]
"In dentistry, you could, in theory, have a great case for converting 80% plus of the means of production to an additive technology." 
Scott Dunham, Vice President of Research at SmarTech Analysis
 
3D printing is already playing a huge role in the dental industry, producing crowns, surgical guides and the majority of dental aligner moulds. But the technology has the potential to become a dominant technology in this sector. 
 
A report by SmarTech Analysis indicates that 3D printer sales within the dental industry will exceed sales of machining hardware by 2025, and the technology will become the leading production method for dental restorations and devices worldwide by 2027.  
 
Driving this paradigm shift is the evolution of resin-based 3D printing technologies like SLA, DLP and material jetting.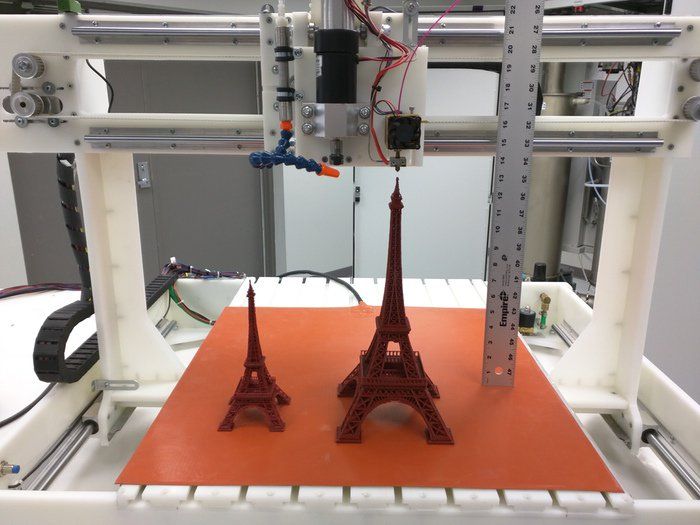 Resin-based 3D printers can produce custom dental devices with excellent surface quality and fine feature detail at a fast speed. The dental industry can benefit from these capabilities, as dentists can provide services faster and cheaper.   
 
"We're seeing that 3D printing is becoming one of the key tools in areas like dental care and dental restoration. The digital thread there has been largely developed all the way from intraoral scanning to the workflows and the planning — not just in the lab, but also in the dental clinic. So there you can see a market that is ready for mass adoption."
Avi Reichental, Founder of XponentialWorks
 
Furthermore, resin 3D printers are becoming increasingly affordable for dental labs, with a price point of roughly $5,000 on average. These printers are also optimised to work with certified dental printing resins, the number of which has significantly grown over the last few years. 
 
EnvisionTec, one of the largest resin 3D printer manufacturers, offers 13 different types of resin materials optimised for dental applications.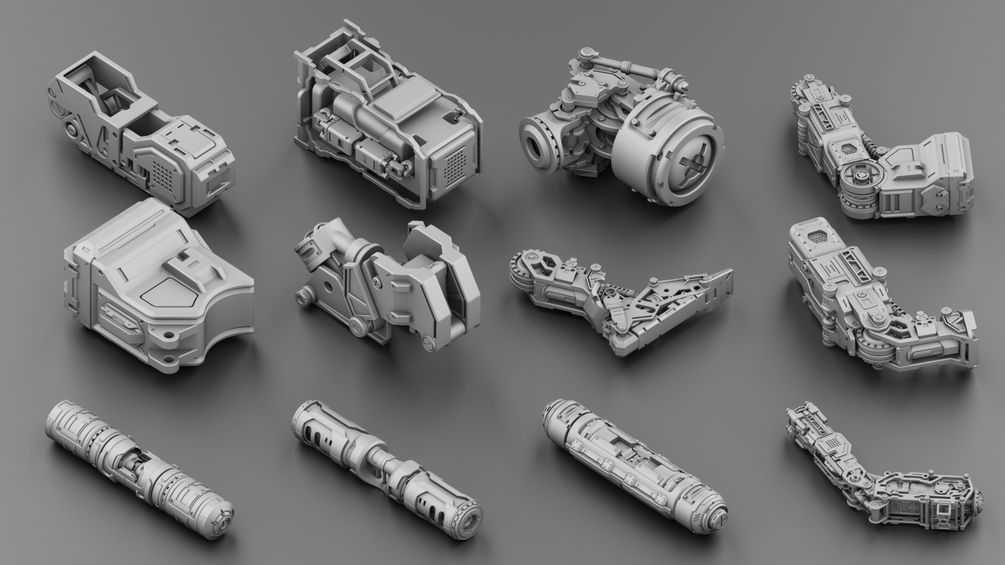 Formlabs, another key player in the resin 3D printing market, offers 5 types of resins, some of which can be used to directly produce dental prosthetics. The company is also said to have increased its market share in the dental 3D printing market more than 20-fold over the last two years. 
 
Additive manufacturing has penetrated a significant number of sectors and industries. However, dental appears as the primary market in which digital manufacturing in the form of 3D printing can be embraced to the fullest.
 
5. 3D printing will become smarter
In-process monitoring [Image credit: Aconity3D]
"Part of the machine learning process is to introduce a high level of repeatability and enable the user to more easily predict how performance is going to function."
 Joshua Martin, CEO of Fortify
 
Making 3D printing more efficient and productive is an ongoing quest within the industry.
One trend enabling this is the development of smarter systems, powered by sensors and machine learning.  
 
 3D printer manufacturers are beginning to fit their systems with sensors to enable in-process monitoring. Sensors and cameras placed inside a 3D printer can be used to measure multiple aspects of a build in real-time, helping to document the build process and ensure requirements are met. 
 
For example, with powder bed metal 3D printing, cameras can capture the size and temperature of the melt pool, which directly impacts the microstructure, material properties, surface finish and overall part performance.
 
Integrating machine learning algorithms with such sensors can help to make 3D printing a much smarter process. Sensors can gather valuable data which then can be fed to a machine learning system. 
 
The system will analyse the data and then provide feedback on how the process can be improved. It can be used to predict the likelihood of defects or build failure, enabling engineers to intervene the process and prevent any defects early on.
  
 
Currently, this concept is still in the early stages, with only a few solutions available on the market. VELO3D, a US-based metal 3D printer manufacturer, has developed a system equipped with sensors which can report back on the status of the build. Similarly, 3D printer manufacturer, EOS, offers the EOSTATE monitoring suite, which can capture quality-relevant data in real-time. 
 
MIT startup, Inkbit, is pairing its multi-material inkjet 3D printer with in-built scanners and a machine learning system. The monitoring system scans each layer of the object, while the machine learning system uses that information to predict the warping behaviour of materials and automatically correct any errors in real-time. 
 
"I think that's the Holy Grail for AM because with in-process control you're able to almost immediately react on deficiencies within your process." 
Yves Hagedorn, Managing Director at Aconity3D
 
In the future, we anticipate that all 3D printers will be integrated with smart technologies like sensors and machine learning.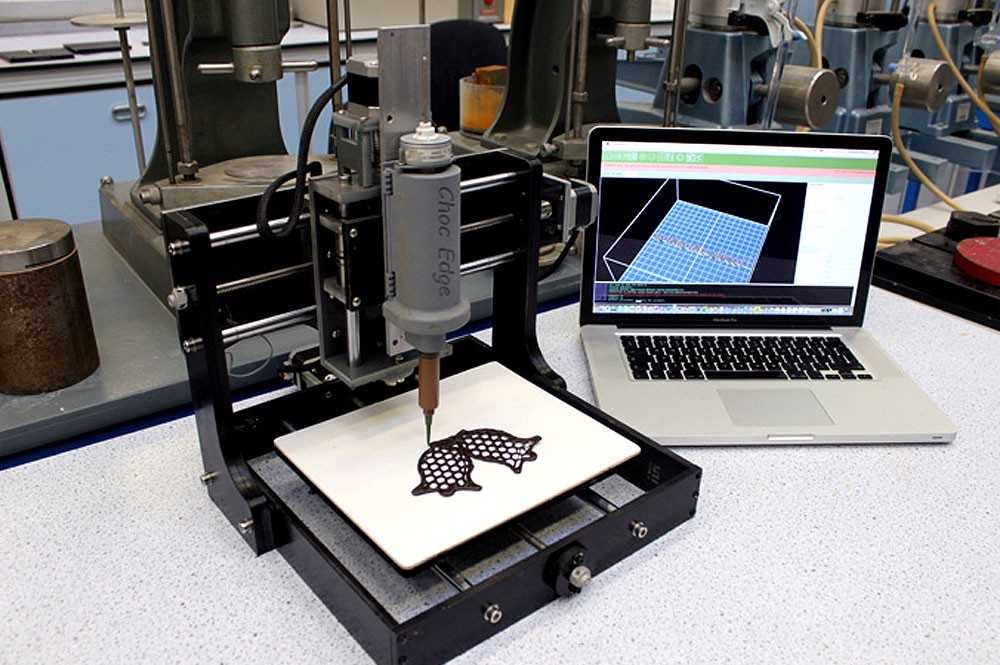 These technologies, combined with 3D printing, will significantly increase process repeatability by reducing the risk of build failures. 
 
A more intelligent process will ultimately result in easier quality assurance and open the door for greater productivity with 3D printing on the factory floor. 
 
6. The 3D printing service bureau market will continue to expand
[Image credit: Parts on Demand]
 
Service bureaus are a vital segment of the additive manufacturing industry, helping to further the advancement of the technology. Looking to the future, the service bureau segment is poised for continued growth. 
 
This prediction is supported by a number of experts interviewed for our State of the 3D Printing Industry Survey Report and respondents giving a positive outlook for the year ahead.  
 
The growth will largely be driven by the increasing specialisation in certain 3D printing technologies (e.g. metal AM) or industries (e.
g. medical). 
 
"The specialists who can cultivate unmatched expertise in a specific area of AM should see a return on that investment in expertise. On the other end, those companies offering an array of printing technologies to make parts for customers, as well as supporting post-processing and design services for each, should also eventually rise to the top." 
Scott Dunham, Vice President of Research at SmarTech Analysis
 
Service bureaus will create a lot of opportunities for other industry players to expand into.  
 
"There will be a lot of mergers and acquisitions over the next few years. For some of the larger manufacturers of 3D printing materials, it will be a natural move to have a service bureau attached to their business. There's a real opportunity for the other manufacturers to do deals or to buy up service bureaus to promote their particular materials."
Jonathan Warbrick, Business Development Manager at Graphite Additive Manufacturing 
 
We've already seen this prediction coming true with recent news of Sandvik, a producer of metal powders for AM, acquiring a stake in 3D printing service provider, Beam-IT.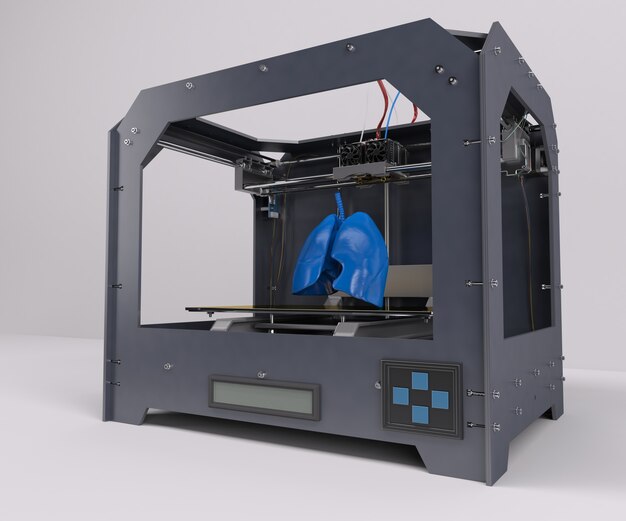 On the other hand, manufacturing marketplaces like 3D Hubs and Xometry, which offer companies access to a global network of suppliers (for both AM and traditional manufacturing services) on demand, will also see rapid growth. 
 
Manufacturing is hard pressed to provide a more agile response to rapid changes in customer demand, technology and markets. Operating a Manufacturing-As-A-Service (MaaS) business model, online 3D printing platforms are able to offer agility and quicker turnarounds, filling what seems to be a lucrative market gap. 
 
"[MaaS is] a win-win because the shops are getting work without having any need to do marketing for it. We're getting fulfilment and quality parts made. And finally, the customer has a one-stop location to get their parts ordered over many manufacturing technologies." 
Greg Paulsen, Director of Application Engineering at Xometry
 
7. Metal 3D printing will continue to mature
[Image credit: Digital Metal]
"When it comes to metal 3D printing, we've just scratched the surface. "
Scott Dunham, Vice President of Research at SmarTech Analysis
 
Metal 3D printing remains one of the fastest growing segments in 3D printing.  However, the many experts we've interviewed agree that, although metal 3D printing market has evolved significantly over the last decade, its real potential has yet to be fully realised. 
 
"When you compare the size of the AM industry with the size of the traditional manufacturing industry, we have a lot of room to grow." 
Zachary Murphree, VP of Technology Partnerships at VELO3D
 
According to SmarTech's Scott Dunham, materials will be key to the maturation of metal 3D printing: 
 
"As the industry matures, you would see, of course, much more emphasis on materials, because the utilisation rates of the 3D printers ideally have climbed to support higher volume manufacturing and more regular serial use." 
 
EOS, a key player in the world of powder bed fusion 3D printing, is heavily focused on developing more materials for metal AM.
In May 2019, the company launched four new metal materials, including stainless steel CX, aluminium AlF357 and two grades of titanium. 
 
Another vital requirement for the adoption of metal 3D printing for production is quality assurance. 
 
"Quality control, i.e. understanding the quality requirements and being able to validate your part is really going to make a difference going forward."
Doug Hedges, President of Sintavia
 
When a reliable, faster process and a broader material choice come together,  "we'll see adoption steadily improve throughout all industries, not just the early adopters, like aerospace and medical", believes Dave Conover, ANSYS' Chief Technologist of Additive Manufacturing.
 
Indeed, manufacturers in the automotive, industrial goods and energy sectors are beginning to gain confidence in metal 3D printing as a solution. BMW has recently launched its 3D printing production of metal roof brackets, while  companies like GE and Conflux Technology are developing next-generation heat exchangers with the technology.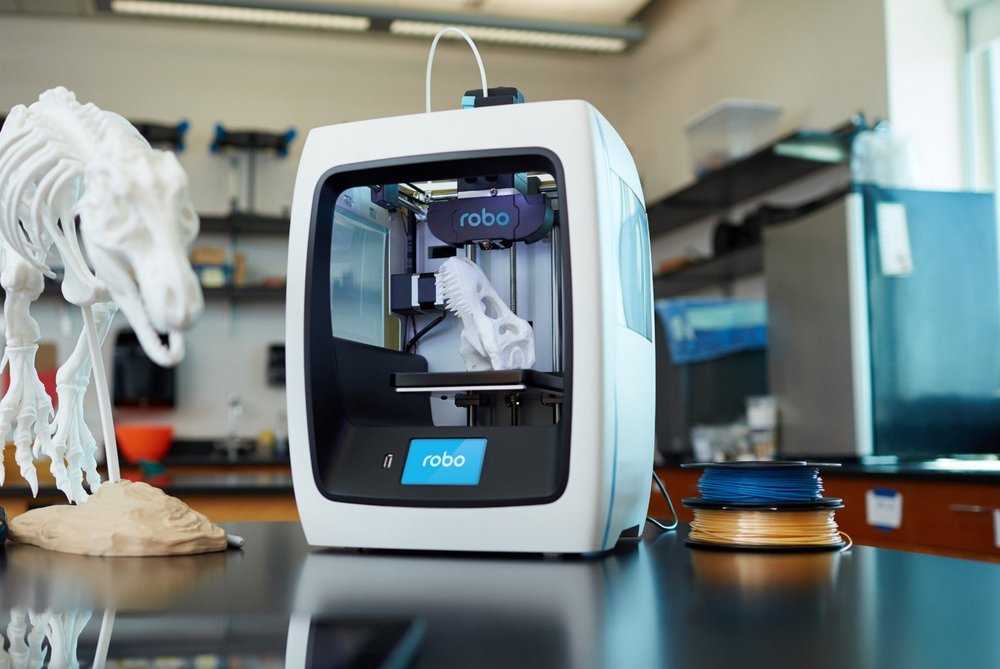 Undoubtedly, there are many opportunities left to be explored with metal 3D printing. To capture those, the industry needs to collaborate more vigorously on developing standards and best practices to ensure repeatable processes and high-quality results.
 
8. Composite 3D printing will offer a huge market opportunity
Composite 3D-printed parts [Image credit: Markforged] 
"The composite space is perhaps the newest segment in 3D printing. There are challenges that come with this, but there are also a lot of opportunities."
Joshua Martin, CEO of Fortify
 
The composite market is one of the key emerging opportunities for 3D printing. Composites are lightweight, strong materials, highly sought-after in industries like aerospace, automotive, oil and gas and industrial goods. 
 
A SmarTech Analysis report estimates that composite 3D printing will grow into a nearly $10 billion business within the next decade.

Within this timeframe, end-use parts are expected to become the largest revenue opportunity.
 
The ability to streamline and cut the cost of traditional composite manufacturing will be the key driving factor behind this growth. 
 
"Composite manufacturing is currently very labour, resource and capital intensive, which means that it doesn't really scale to large volumes. Additionally, there are long design cycles because of inadequate software and inefficient simulation." 
Wiener Mondesir, Co-Founder and Chief Technology Officer at Arevo 
 
The number of companies looking to automate composite manufacturing with 3D printing is growing by leaps and bounds. Currently, Markforged is arguably the biggest player in terms of market presence but other companies like Arevo, Fortify, Impossible Objects and Thermwood are seeing notable growth as well. 
 
Fortify, for example, recently closed a $10 million series A funding round, while technology company, Arevo, announced the successful application of its composite 3D printing technology to manufacture bike frames.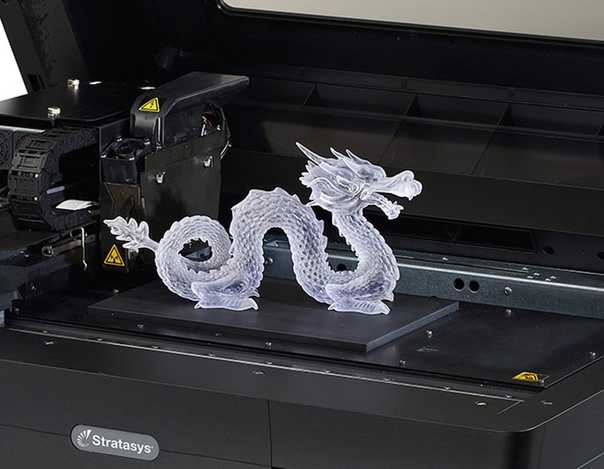 Thermwood's Large Scale Additive Manufacturing technology is also gaining traction in the production of composite tooling for aerospace applications.
 
Clearly, the potential for the composites 3D printing segment is huge. However, to continue to evolve, companies will need to work on further improving their technologies and expanding the scope of applications suitable for composite 3D printing.
 
9. Automation will become a key focus for the industry
The integration of AM automation software will provide more streamlined and efficient workflows [Image credit: AMFG]
 
Automation will be the next step in the evolution of additive manufacturing. Achieved through a combination of hardware and software, as well as robotics, sensors and networks, automation will ensure more streamlined processes as part of an end-to-end digital production cycle. 
 
On the hardware side, companies are launching new, integrated production units, which incorporate robotics and smart factory concepts to automate various steps of the manufacturing workflow.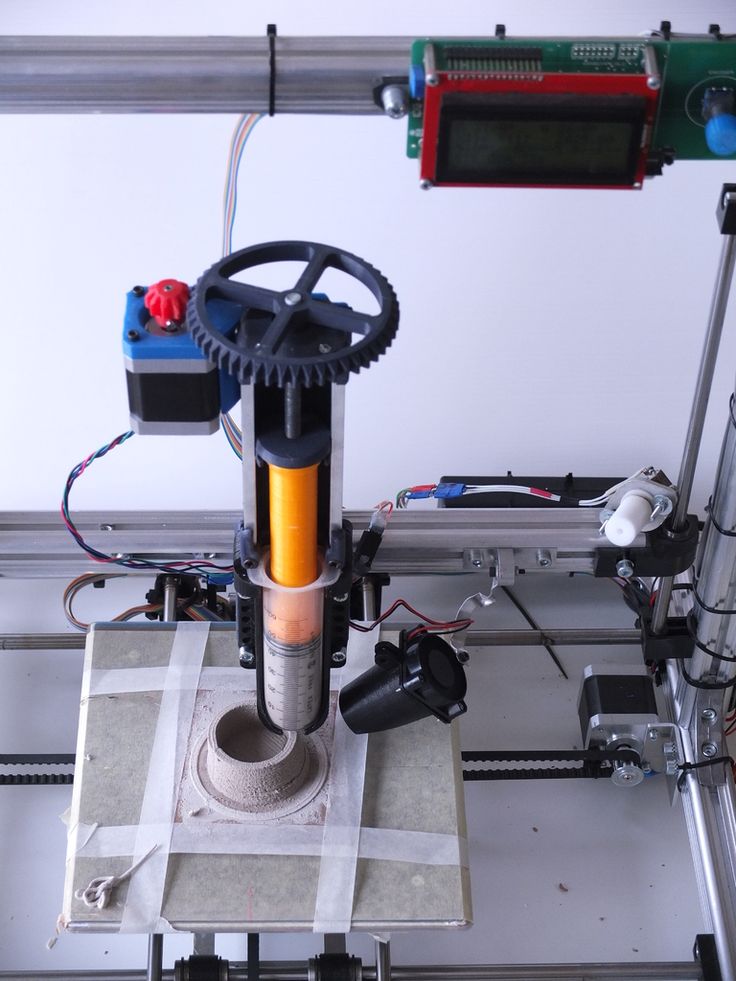 For example, Digital Metal, a manufacturer of binder jetting metal 3D printers, has paired its systems with robots, which handle manual work like removing build boxed and delivering them to a post-processing unit. Jabil is also using robots to automate part handling in secondary AM processes and computer vision to automate inspection processes.
 
On the software side, workflow automation is gaining traction, as companies realise that achieving serial production with 3D printing will be virtually impossible without an end-to-end management system in place. 
 
Furthermore, the AM post-processing stage, which has typically been a manual process, is becoming more digitised. 
 
"Post-processing automation will become one of the major things to watch out for. This is because the real step change will be in the ability to automate post-production."
Neil van Es, Founder of Parts on Demand 
 
Several companies, such as Additive Manufacturing Technologies and Post Process Technologies are now overcoming this bottleneck by providing post-processing solutions that speed up the process of support removal and surface finishing – through automated post-processing machines.
 
 
Ultimately, adding automation to a 3D printing equation will enable manufacturers to transform 3D printing to a continuous process that will work much better in a volume production setting.
 
10. The additive manufacturing landscape will become more competitive
"In the next couple of years we will see a lot more competitive chaos resulting from a fairly crowded field." 
Scott Dunham, Vice President of Research at SmarTech Analysis 
 
With new players entering the industry, there is an increasing level of competition within the AM market.  A growing number of startups, as well established companies outside of AM, are entering the 3D printing arena looking to capitalise on the industry's growth.  
 
AMFG's Additive Manufacturing Industry Landscape 2019 has identified more than 80 3D printer manufacturers, the majority of which appeared in the last five to ten years.
[Image credit: AMFG]
 
There's a huge potential for newcomers to leapfrog more established players.
 
 
As Avi Reichental, Founder of advisory firm, XponentialWorks, points out, "[established companies] have a rather unfair disadvantage vis-a-vis new players because they have lots of legacy issues to deal with. Since they're operating within certain technologies, they're more likely to implement and introduce linear, incremental improvements. In contrast, a completely new company can solve a similar problem without any of the legacy technology and organisational issues." 
 
As competition heats up, the industry players will have to refocus and reinvent to survive. We've already seen some moves in this direction. For example, Ultimaker has rebranded recently to strengthen its brand as a professional, B2B 3D printing business. 3D Hubs, once a community-based 3D printing marketplace, has recently shifted its focus to the B2B industrial space.
 
"We live in a period in which you either innovate or evaporate. In other words, you either disrupt or you will be disrupted. "
Avi Reichental 
 
Clearly, the landscape is becoming more competitive than ever. That said, competition can be a positive sign, pointing to the growth of the industry. Competition can help to push the industry forward, as it forces companies to focus on innovation and development. 
 
However, increasing competition also means that it's a crucial time for companies to remain innovative to maintain their place in the market.  
 
Trends signal a bright future for AM 
"I think the additive manufacturing industry will deliver on its promise."
 Simon Fried, Co-Founder of Nano Dimension
 
The trends discussed above reflect one key idea: 3D printing is reaching maturity.  The advancements in the hardware, software, materials and applications suggest that 3D printing will eventually become yet another manufacturing technology. 
 
Naturally, the adoption rate of 3D printing will increase over time, with some segments like dental almost entirely switching to 3D printing.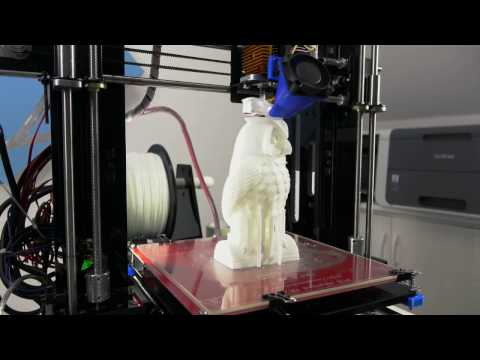 The growing awareness of 3D printing and its benefits will facilitate this growth.
 
"I really do think you will see the impact of digital manufacturing as a solution for full-scale manufacturing."
Philip DeSimone, Co-Founder and VP of Business Development at Carbon 
 
In the meantime, the competitive 3D printing landscape will require companies to differentiate themselves from competitors by leveraging their unique expertise and developing a clear value proposition. 
 
Considering the recent progress of the technology and these expert predictions, 3D printing is clearly headed for a bright future of digital, smart manufacturing.
 
More Expert Roundups:
 
10 of the Biggest Challenges in Scaling Additive Manufacturing for Production [Expert Roundup]
 
Expert Roundup: 20 Experts Share Their 3D Printing Predictions for 2020
 
What does the future hold for 3D printing?
The ultimate goal of 3D printing is to give us a Star Trek-style replicator, where you can order, for example, a hot drink and the machine will assemble it for you, atom-by-atom, explained Marcel Slot – the coordinator of the EU-funded Diginova project – in a Horizon podcast.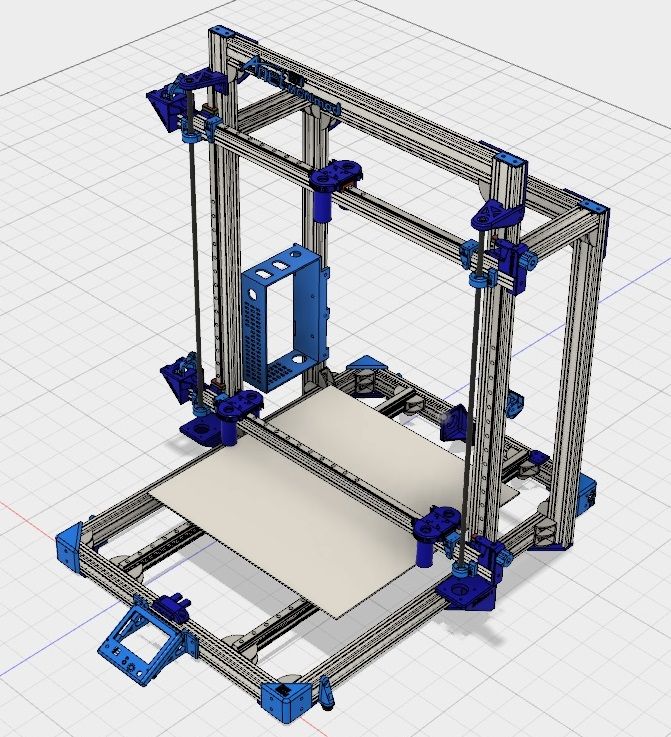 However, don't throw out your kettle just yet. The project forecasts that we'll have to wait for a while before we can make a replicator.
In the meantime, though, we'll be able to embed electronic components into 3D-printed devices, create made-to-measure bones using live cells, and in just two decades we'll be able to start printing our own homes, Diginova believes.
The project brought together 20 research institutes and companies to compile a roadmap to analyse exactly what the future holds for digital manufacturing.
As well as 3D printing, it also looked at digital 2D printing, printed electronics and smart lighting, and how they could converge in future.
'If you bring these communities together, you start seeing the enormous advantages of convergence of these fields,' said Slot.
But how long will it be until we have embedded electronics, made-to-measure replacement bones and 3D-printed houses? We've brought together some of the best predictions into an interactive timeline looking at what the future of 3D printing could hold:
10 years

Integrated electronics and personalised drugs

Devices will be printed with integrated electronic chips, enabling manufacturers to radically rethink the design of objects. 3D printing technology will also be used to generate a tailored prescription that includes a specific dose. In the home, advanced 3D printers that can mix metal and plastic will be as common as microwave ovens, while warships and aircraft hangers will also be equipped with 3D printers.

A 3D printer that can embed 3D electronics. Image courtesy of TNO.

15 plus years

Tissue engineering scaffolds and medical microfactories

Scientists will be able to build scaffolds that are designed to fit specific parts of a damaged bone, for example, providing a framework to help the body heal itself.

Medical microfactories would allow hospitals to print on-site, custom-made medical devices such as dental aligners, medical guides or surgical instruments, and replacement organs.

3D-printed bone scaffolding. Image courtesy of BIO-SCAFFOLDS.

Within 20 years

Mega-scale digital fabrication

Two crane-like arms could support a crossbeam that holds a printing head over a construction site. The device could then print a building layer-by-layer using jets of concrete. Researchers believe the technology would be able to make a two-storey house in just under a day.

On the moon and in space, 3D printers could be used to create components and even print habitats for astronauts.

3D printers could one day build a house. Image courtesy of Diginova.

Decades into the future

The internet of things

3D printing could mean devices that have tiny batteries and sensors built into them. When this can be done for a reasonable cost, it will enable engineers to create an internet of things, where everyday objects can sense their environment and communicate with each other.

A leaf-shaped sonar cell. Image courtesy of Diginova.

Far future

Nanoscale digital fabrication

One day, 3D printers may be able to construct materials atom-by-atom, for example by using carbon atoms to make a lightweight material that is harder than diamond. The technology could be used to make things like high-power fuel cells, single-molecule sensors, molecular-scale computer circuits and selectively permeable membranes.

Artist's impression of atoms. Image courtesy of Shutterstock/ U. Shtanzman.
At the moment, the biggest problem is that 3D printing, or additive manufacturing as it's known in the industry, is slow and expensive, and it is mostly used by big companies to make prototypes.
However, things are poised to change. The technology is becoming much better, and cheaper. And on top of that, researchers are developing ways to combine 3D printing with other techniques so that electronics and fibre optics can be embedded within devices.
'There is another set of new products to be discovered basically which have these features in them, and which are not around at the moment, of course, because they cannot be made via conventional technologies,' said Frits Feenstra, coordinator of the EU-funded SASAM project.
'People are working on that now.'
The SASAM project focussed on working out what standards and regulations are needed to drive the 3D printing industry forward, and Feenstra believes that the 3D printing sector will really take off in one or two years' time when the basic standards are in place.
In order to work out what kind of research is required to push forward 3D printing, industry and policymakers have come together as part of the Additive Manufacturing Platform to make recommendations. The document, called a Strategic Research Agenda, suggests things like looking for new materials that would be as strong as cast metal when 3D printed, and teaching university students about 3D printing.
what lies ahead for 3D printing
The prospects for 3D printing
Even now, the prospects for 3D printing are extremely promising. Scientists are actively developing existing 3D printing techniques, developing new technologies and types of materials, and finding new areas of application.
Many call 3D printing the technology of the future, and for good reason. The technique is able to completely turn the usual way of life, changing the way most things are produced. In fact, a 3D printer is a real multifunctional factory, small and compact. Due to this, the future of 3D printing can definitely be called successful. nine0005
3D printers can significantly reduce production costs, thereby reducing the cost of products. Judging by the growing trend towards the popularization of 3D technologies, raw materials for 3D printing will become the main commodity unit in the future. In general, the prospects for 3D printing are defined for many areas. And now we will try to reveal them as much as possible.
The Future of 3D Printing
If you try to imagine the future of 3D printing, your imagination paints a rather interesting picture. Given the great interest of scientists in the 3D bioprinting technique, which is one of the most promising 3D printing technologies, the production of artificial organs on a 3D printer is not far off.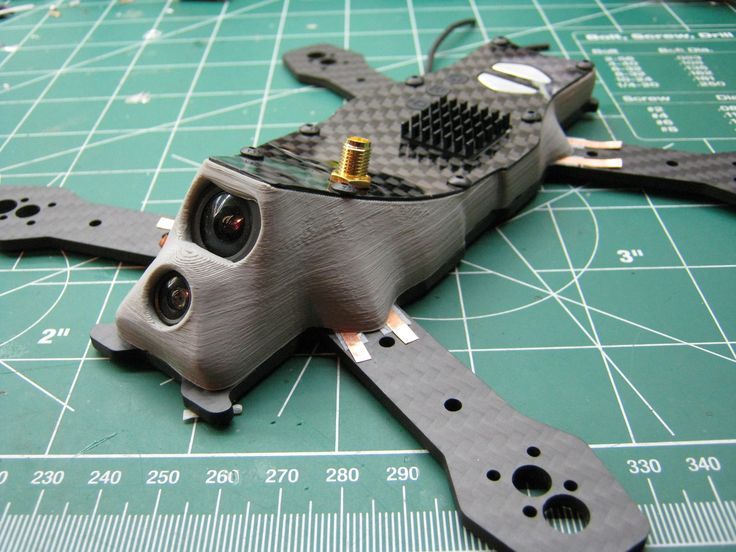 It is also safe to say that the future of 3D printing will bring us dramatic changes in areas such as:
Construction. 3D printing of houses, or contour construction, attracts many with its futurism and simplicity. The first steps in this direction have already been taken. The pioneers in 3D printing of houses were the Chinese, followed by the government of Dubai who discovered contour building. The first 3D printed office building has already been built in this city of the future, and an entire block is planned to be printed in the near future. And just recently, the first printed house in Europe was created on a 3D printer; nine0014
Electronics. When listing the prospects for 3D printing, this point should be given special attention. Scientists believe 3D printing of electronics is the future of digital device manufacturing, and with good reason. Graphene properties and its application in additive manufacturing are currently being actively researched. A huge breakthrough in this area is the creation of a graphene battery with an unlimited service life on a 3D printer;
Automotive and aerospace industry. The future of 3D printing is largely based on its ability to reproduce almost any element of varying complexity. In this regard, 3D printing is already widely used in the development of aircraft, machines and satellites. The ISS even has its own 3D printer, not to mention a number of successful 3D printing of cars. nine0014
Pharmaceutical industry. Yes, yes, you can imagine. The future of 3D printing is in the manufacture of tablets and other medicines. This is confirmed by epilepsy pills legalized in the USA, made according to a special technique. The essence of this perspective of 3D printing is the gradual release of active substances, so that instead of many tablets, you can drink just one.
Food industry. 3D food printers are gradually gaining space in cafes and restaurants. While this is probably one of the most raw 3D printing technologies out there, it has potential. Food 3D printers are especially interesting for the possibility of making food for astronauts, as well as the freedom to display culinary talent. This is confirmed by the amazing 3D-printed desserts of our compatriot. nine0014
Other questions and answers about 3D printers and 3D printing:
Finance Which 3D printer manufacturers are best?
Finance Which 3D printer is better to buy?
The future of 3D printers
Now let's try to imagine the future of 3D printers. There are several important points to be noted here. Below we list the most likely scenarios for the future of 3D printers.
Improving the reliability and quality of devices. Surely, many users are looking forward to this, because most of the existing models of 3D printers cannot boast of uninterrupted operation and the absence of printing errors; nine0014
Large-scale distribution. It is certain that the future of 3D printers will please us with their popularization. Even now, one can observe a growing trend towards the use of 3D printing in almost all areas of industry. In parallel with the fact that more and more users learn about the possibilities of technology, the demand for desktop 3D printers is also growing;
Availability. In continuation of the previous paragraph, it is worth noting that the growing demand for 3D printers will lead to lower prices for these devices. The use of 3D printing for domestic purposes is gaining momentum, which brings new equipment manufacturers to the market. Naturally, such a step will entail a reduction in the cost of devices; nine0014
Enlargement of the construction area. 3D printing of large-sized objects has long occupied the minds of developers. Of course, this applies to industrial 3D printers, because the functionality of 3D printing at this scale will allow you to create full-fledged components, for example, cars and aircraft;
Expanding the range of available materials. The future of 3D printers depends a lot on 3D printing materials, because more means more possibilities. The development of special equipment and related materials is being carried out by many companies, and news about the release of new polymers is constantly appearing. nine0014
3D technologies of the future
Summing up, it remains to consider only 3D technologies of the future.
These include various futuristic scenarios that, to one degree or another, are already beginning to develop today. These include the technique of virtual reality, 3D scanning to create the perfect clothes and shoes, 3D printed makeup, and more. In a way, 3D technologies of the future also include bioprinting. By the way, scientists are talking about building the first 3D printed settlement on the Moon and Mars, so the prospects for 3D printing are also relevant outside the Earth. nine0005
This was a list of the main scenarios for the future of 3D printing. Let's see how they are destined to come true. If you have additional questions that we have not covered, write to us by e-mail and we, if necessary, will add your questions! Best regards, 3DDevice team.
Our store offers a wide range of 3D printers, 3D scanners, 3D plastics and resins, as well as other accessories at the best prices on the Ukrainian market with delivery to all cities (Kharkiv, Nikolaev, Dnepropetrovsk, Lviv, Zaporozhye, Kherson, Donetsk, Odessa ).
We also provide 3D printing, 3D scanning and 3D modeling services. For all questions, please contact us in any way convenient for you. Contacts are listed here. We look forward to collaborating! nine0005
Back to Home
3D Printing on a Large Scale: FUSE Pavilion / Sudo Null IT News
Different people understand the word "scale" differently. For designers and entrepreneurs, scale is the number of parts in production. For architects and designers, scale is the size of a design and how it relates to the people who inhabit or use it.
Selective laser sintering (SLS) technology opens up large-scale 3D printing in both senses. Designers can tightly pack parts to produce many things at once, and each of these parts can be unique and meet specific needs because CLM eliminates the need for machining. nine0005
To test the possibilities of the technology, we decided to print a large pavilion that will serve as a meeting place for the 2017 FUSE conference. We used the Fuse 1 printer to create over a hundred building blocks, which were then assembled over four days to build a structure covering an area of ​​14 square meters.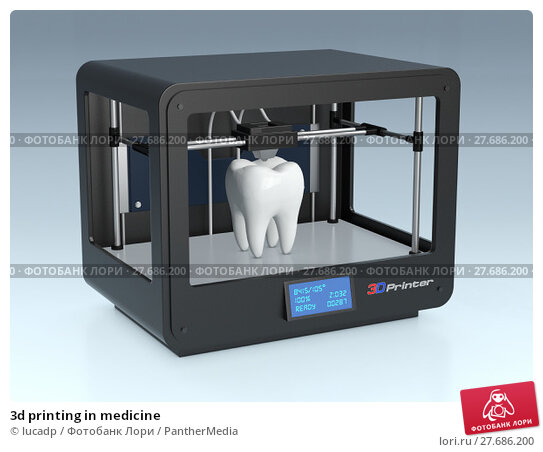 m.


If you can create any shape, what will you do?
All three-dimensional shapes can be abstractly represented as points, edges, and faces - this is how a printed object is represented in an STL file. Usually, we design at a high enough resolution so that when we print out a part of the right size, the mesh disappears. But what if we use the cellular structure to our advantage by automatically translating the STL into a structured system? nine0005
Each face intersection becomes a junction, each face becomes a strut, and each face becomes a panel. This gives us the freedom to create almost any form on a scale greater than human.
Making big items is fun, and we started development by simply making popular objects bigger. We immediately thought of enlarging the Stanford bunny and the Formlabs logo. But then we settled on creating something more tailored to a specific purpose, so we started developing a pavilion for FUSE 2017.
Structural design of the pavilion
We settled on a design developed from the equation for a Möbius strip rotated to form a closed pavilion surrounded by three wide canvases. The canvases become rigid and provide structural support when a space frame is added at the back.
This pavilion is the largest structure known to us, created from Formlabs parts - at 4.5 m wide and 2.5 m high, it easily accommodates three people inside.
Depending on the size you need, structural issues can be quite important. Some shapes are self-supporting, being made of a certain size and material, others require additional support inside or outside to ensure rigidity and stability.
We have chosen materials that will help us create the desired structure, which protrudes quite a lot in all directions, and does not require support by cables or columns. The connectors were printed on a Formlabs Fuse 1 printer using Nylon 12, a lightweight, tough, and extremely strong engineering thermoplastic.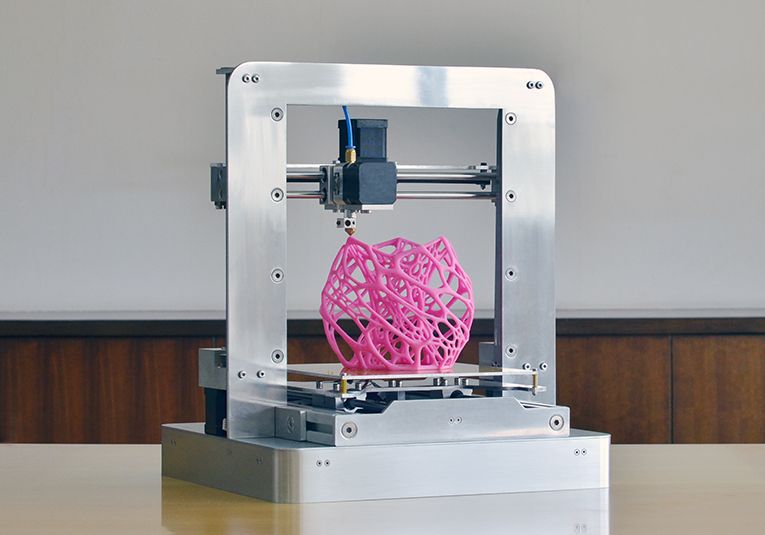 nine0005
For spacers we have chosen hollow glass fiber tubes. The heaviest part of the structure was made of dense polyethylene (HDPE) panels, they weighed almost 45 kg. Before the panels were added, the entire pavilion could easily be lifted by one person.
How to turn STL into structure?
We used Rhino to turn the basic NURBS surface into a 3D wireframe, giving the surface stiffness and structure. To create the shape, we used parametric design, which allowed us to choose the "resolution" of the structure (the number of faces and edges approximating it) on the fly. This is important because the resolution is closely related to the cost and complexity of the assembly. nine0005
In Rhino, we used the Grasshopper scripting system to create models of connectors and edge lengths. The module generation system works with a 3D mesh that can be drawn in any CAD editor. The script takes into account corners with adjacent faces to prevent our round edges from intersecting.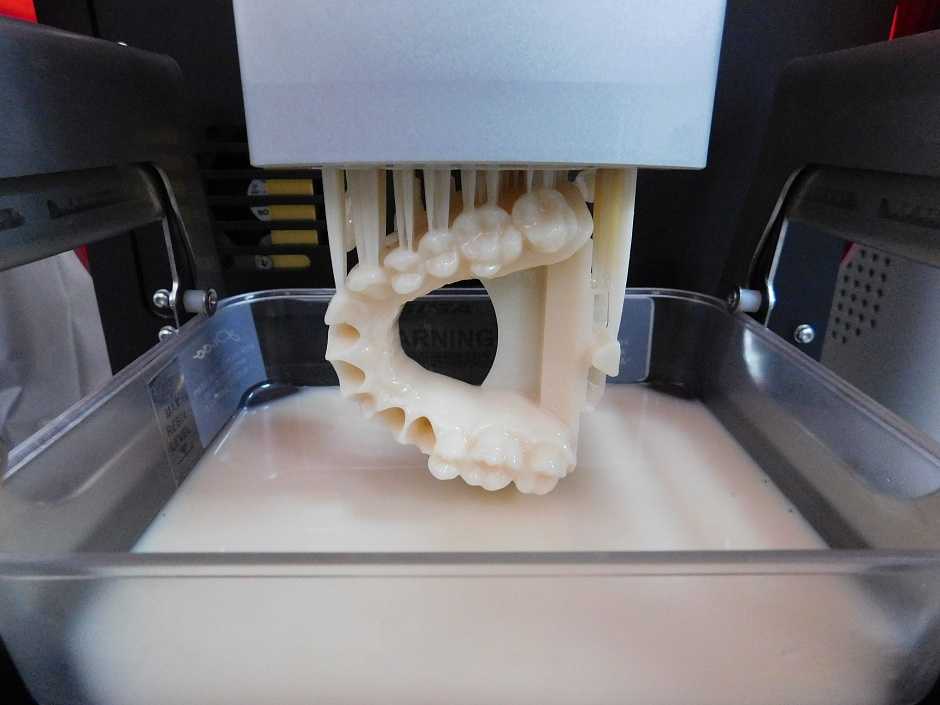 It also assigns a part number, which is then automatically applied to each connector.

Download the Grasshopper script for Rhino
We have optimized the shape of the connectors to reduce weight and print efficiency. A solid outer round connector would be very strong, but it would use the most material and take up the most space at the same time. The inner connector uses little material and is the fastest to print. nine0005

Three options for pavilion connectors: external, optimized external, internal
Achieving the desired shape from the panels was much easier - we used Rhino's Unroll function to get a 2D diagram from the surface for laser cutting. Having filled the folder with connector models, a list of edge lengths and panel drawings, you can start creating the structure.
How to create hundreds of unique parts?
All 144 Nylon 12 connectors up to 8 cm were printed in one run that lasted 36 hours.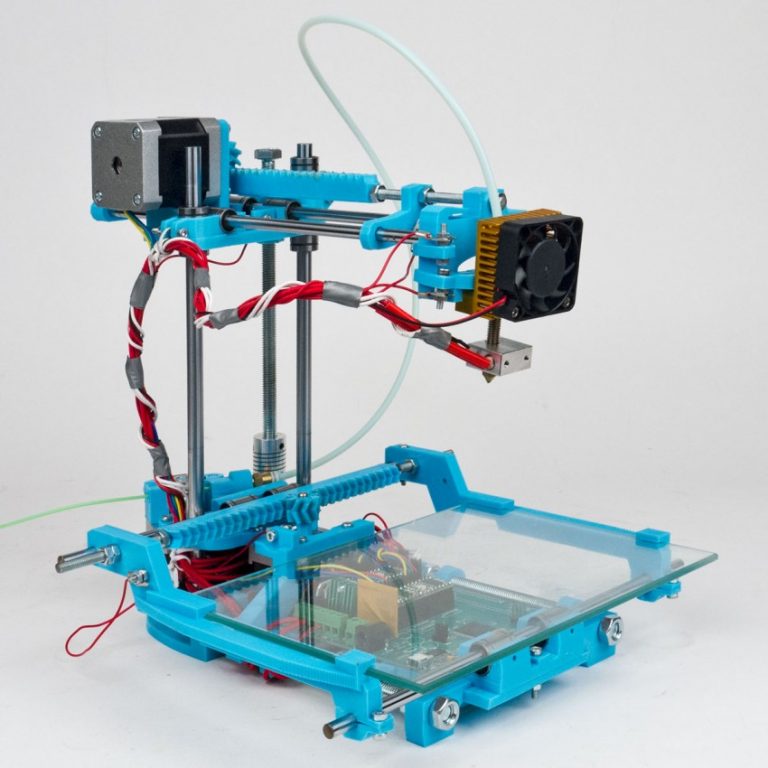 SLM technology does not require support for models, so the entire print volume can be used to print hundreds of unique parts at a time. We hope that our pavilion's connectors symbolize the future possibilities of custom-made mass production, in which each part can meet unique requirements. nine0005
Packing of three-dimensional parts
To accommodate 144 dissimilar parts in the print area, a technology is needed that is more complex than simply arranging them in stacks. Fortunately, using 3D packing algorithms, we can calculate an optimized layout of parts where they are all close together. This strategy has long been used to get the most out of SLP printers.
We have tried several ready-made solutions, with varying success. Netfabb uses Monte Carlo search for packaging, and has produced the best results of any commercial solution. We were able to fit about 50 nodes in Fuse 1. However, Netfabb had difficulty working with the non-convex geometry of our nodes, and the simulation took most of the day.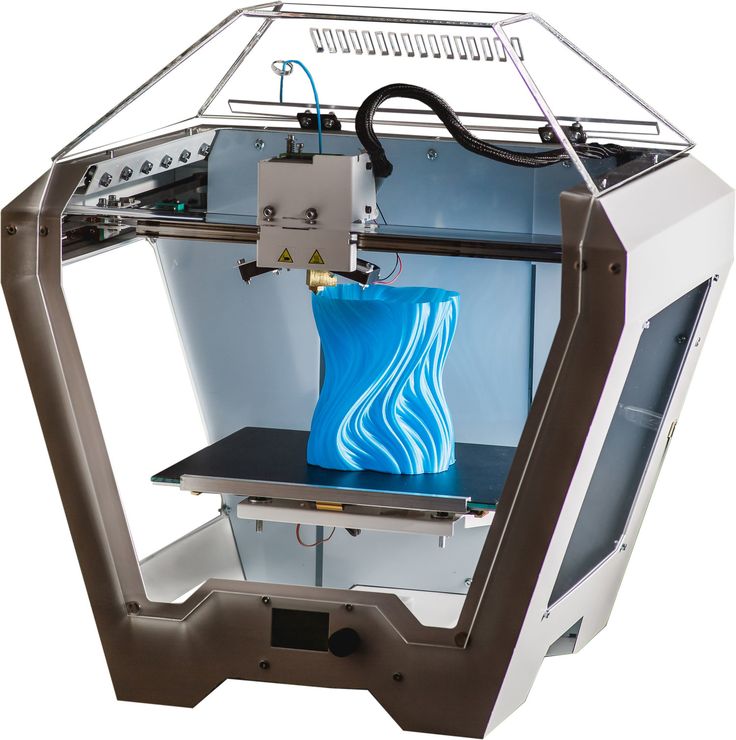 nine0005
Ideally the connectors should be packed very close together so as to fill each other's concavities. To do this, we built a physical simulation on the Blender engine that packed the connectors into a virtual volume for printing. Nodes move and turn when they meet, and settle down when they don't overlap.
Parts tremble chaotically until none of them overlap each other. The entire simulation takes about a minute.
We greatly accelerated the simulation by using simplified intermediate models for collision calculation rather than the final high resolution models. This method does not guarantee a mathematically optimal solution, but it works well. More importantly, we were able to fit nearly three times as many nodes into the same working volume. nine0005
Already at the production stage, we used the virtues of parametric design to match the resolution of the parts to suit our time constraints and the overall project. The ideal resolution gives a good reproduction of the initial curved shape, allows you to fit all the details in the print volume, and makes it possible to complete the project in a week.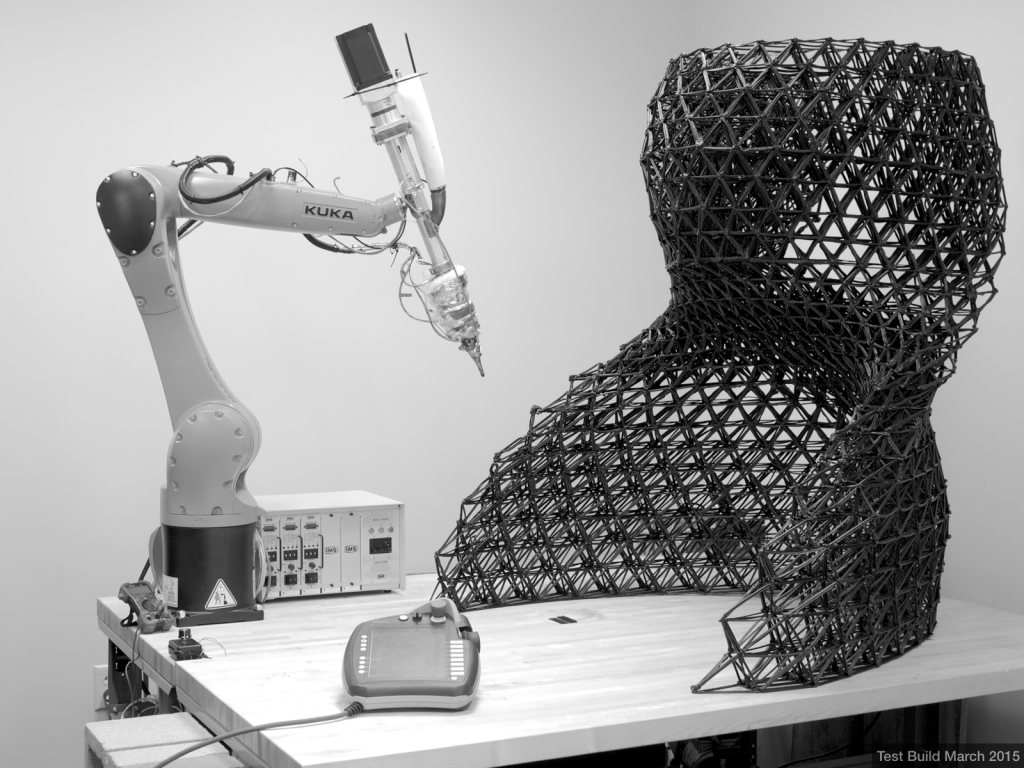 By speeding up the packing of parts and increasing efficiency, we have improved flexibility in shaping the final structure.

Left - naive packing of convex parts, right - dense packing of non-convex parts.
After the conference, Michael Fogleman, now at Formlabs, released an open source solution for 3D part packaging. We will include automatic packaging in PreForm for Fuse 1.
High-volume printing in SLA
To fix the panels, we could use ready-made fasteners, but we were pressed for time by the schedule and geometric features of the design. We decided to make fasteners using laser stereolithography (SLA) from Durable Resin. nine0005

Over 500 fasteners printed in five passes on the Form 2 printer
We used the Form 2 to quickly create 505 brackets in a few days. We designed the parts in CAD to stack, and left the task of generating the supports to PreForm, which allowed us to print 98 brackets in one pass.
Tearing off the props was as easy as tearing perforated paper.
How to assemble a large set of parts? nine0003
The hardest part of creating a large modular structure is assembly.
Three people assembled the pavilion, working four hours a day. To facilitate the work, we sorted all the details in advance by projecting a three-dimensional diagram of the structure onto the wall. And still, the assembly was a test of spatial thinking and patience. Simply finding the part and finding its correct orientation took quite a bit of time.
Working with a small budget and a fairly modest structure, we decided to assemble the structure by hand. But what if someone wants to build a larger structure, or increase its resolution? Robots can help – machines are far better than humans at moving parts into precise positions, and architects are already starting to create structures suitable for robotic assembly. nine0005
The future of digital manufacturing and architecture
As designers, we envision a future where turning a digital spatial concept into a real structure is as easy and automatic as 3D printing.