3D printer certification
MakerBot Certification 3D Printing Training Program
The MakerBot Certification™ Program for Students & Teachers
Empower students and teachers with 3D Printing, and jump-start STEM initiatives with the MakerBot Certification Program
Home Products The MakerBot Certification™ Program for Students & Teachers
Leave the frustration of learning new technology in the classroom behind with the MakerBot 3D Printing Certification program for Educator's and Students. This program is designed to enable teachers with the knowledge they need to operate and educate with a 3D printer, and students to leverage design thinking to solve STEM challenges.
MAKERBOT CERTIFICATION™ PROGRAM
FOR
EDUCATORS
The MakerBot Certification™ Program for Educators enables teachers and educators to prove & utilize their expertise in 3D Printing and stand out as STEM education leaders.
Become a 3D Printing Expert
Fulfill Professional Development Credits*
Gain Confidence as a Leader in STEM Education
SHOP NOW
MAKERBOT CERTIFICATION™ PROGRAM
FOR
STUDENTS
The MakerBot Certification™ Program for Students gives middle and high school students a proven edge with online certification for design thinking skills and hands-on 3D printing training.    
Empower Students with 21st Century Career Skills
Set a Foundation for Measuring STEM Proficiency
Re-energize Aging Curriculums with New and Exciting Projects
SPEAK TO A REPRESENTATIVE
Watch the video below to learn more about The MakerBot Certification™ Program 
Teachers & Students Become Experts in 3D Printing 
Become a leader in education technology & integrate the full power of 3D Printing into your classroom
SCALABLE PURCHASING OPTIONS
Purchase with confidence.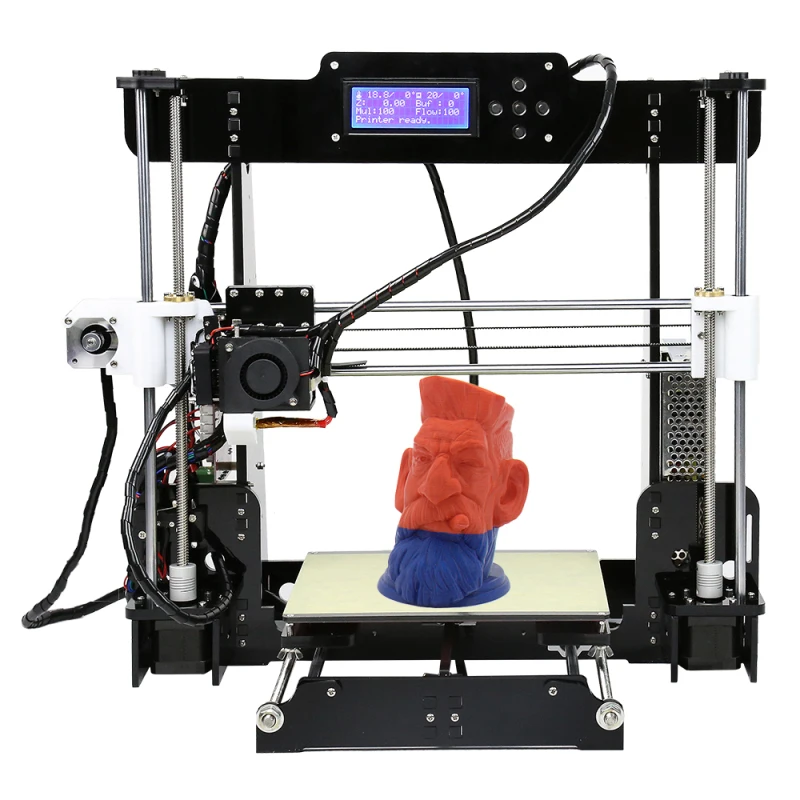 MakerBot Certification™ is a scalable Cloud-based solution that bridges the 3D printing skills gap for both educators and students at the classroom, school, or district-wide level.
EDUCATOR 
CLASSROOM
SCHOOL
DISTRICT
ACCESS
Individual License
30 Certified™ Students
2 Certified™ Educators
250 Certified™ Students
10 Certified™ Educators
SUPPORT
Self-Service Onboarding Guides
Self-Service Onboarding Guides
Email Support
Self-Service Onboarding Guides
Email Support
Phone Support
Custom deployment for Districts is also available. Contact a sales rep today to receive a quote
 

 

Shop Now
Talk to a Sales Representative
Four-Part Online Course Series 
EDUCATOR CERTIFICATION COURSE WORK
3D Printer Operation
Educators will learn the proper way to use and maintain their MakerBot 3D Printer.
Preventative Troubleshooting
Have the ability to solve and troubleshoot problems with the MakerBot Certification Program.
Curriculum Creation
Create innovative curriculums for your students that are new and engaging.
Classroom Integration
Utilize the Makerbot and Makerbot Certification Program in your classroom and create lesson plans that are challenging and exciting.
STUDENT CERTIFICATION COURSE WORK
3D Printer Operations
Students will learn the proper way to use and maintain their MakerBot 3D Printer.
Design Thinking
Be creative and problem-solve with the ability to design and innovate with the MakerBot 3D Printer
Applied Design Thinking
Learn how to apply your design to solve everyday problems
Design for 3D Printing
Students will learn how to optimize their design to 3D Printing projects
Be Ahead of the Curve with The MakerBot Educators Guidebook- The Definitive Guide to 3D Printing in the Classroom.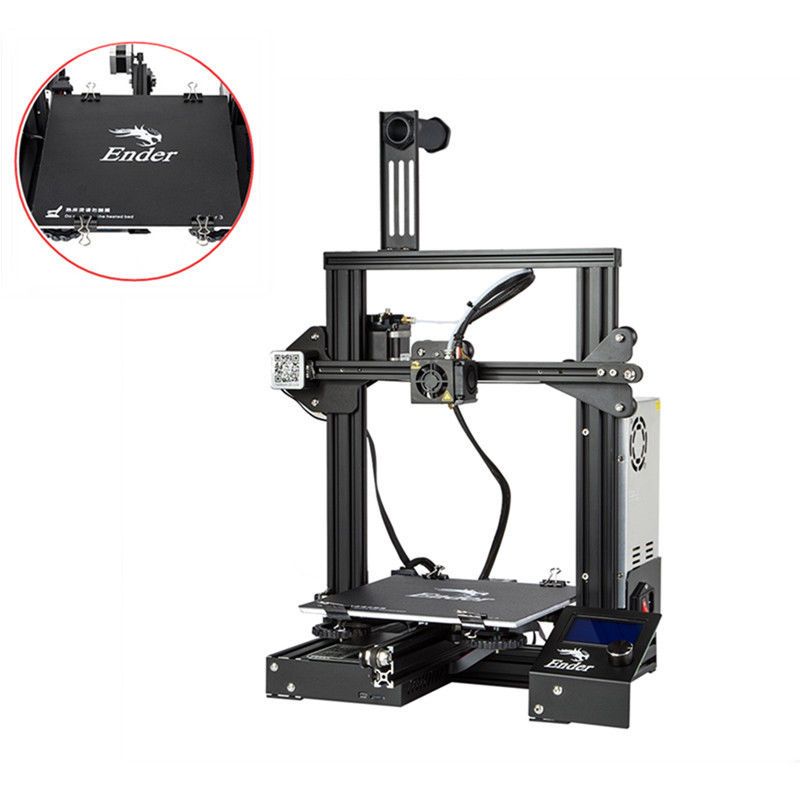 Buy HARD COPY       FREE DIGIAL COPY
ISTE STANDARDS FOR EDUCATORS
OPERATOR
CURRICULUM CREATOR
LEARNER

Educators continually improve their practice by learning from and with others and exploring proven and promising practices that leverage technology to improve student learning.

LEADER

Educators seek out opportunities for leadership to support student empowerment and success and to improve teaching and learning.

CITIZEN

Educators inspire students to positively contribute to and responsibly participate in the digital world.

COLLABORATOR

Educators dedicate time to collaborate with both colleagues and students to improve practice, discover and share resources and ideas, and solve problems.

DESIGNER

Educators design authentic, learner-driven activities and environments that recognize and accommodate learner variability.

FACILITATOR

Educators facilitate learning with technology to support student achievement of the ISTE Standards for Students.

ANALYST 

Educators understand and use data to drive their instruction and support students in achieving their learning goals
GET THE MAKERBOT 3D PRINTING CERTIFICATION™ PROGRAM FOR YOUR SCHOOL TODAY!Empower the leaders of tomorrow and get the Makerbot Certification™ Program for your school's teachers & students 
TALK TO A SALES REPRESENTATIVE
3D Printing Certificate | Lackawanna College
Majors & Certificates
3D printing is going to take on even more important roles as technology continues to advance in our society. 3D printing is used in all kinds of industries, from manufacturing to healthcare to construction to art.
However, knowing your way around 3D printing is a highly specialized skill that few people actually have.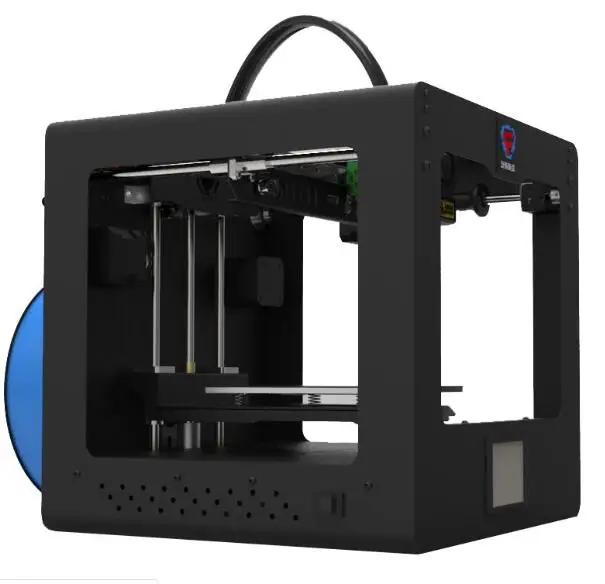 As the future marches on, jobs in 3D printing will be more in demand, and it will fall to the skilled generation to answer that call.
Students can learn these skills through Lackawanna College's 3D printing certificate program. Our courses teach you everything you need to know to go out and acquire employment in the industries that will rely on 3D printing more and more over time.
Learn more about our 3D printing certification below. You can apply to our program online right now!
Request More Information
WHAT IS 3D PRINTING?
3D printing, or additive manufacturing, is the process of making three-dimensional solid objects  
from a digital file. In an additive process, an object is created by laying down successive layers of material until the item itself is made. Each layer can be seen as a thinly sliced cross-section of the object.
3D printing enables you to produce complex shapes using less material than traditional manufacturing methods.
Where 3D printing was once only suitable for prototyping and one-off manufacturing in the early stages, it is now rapidly transforming into a production technology.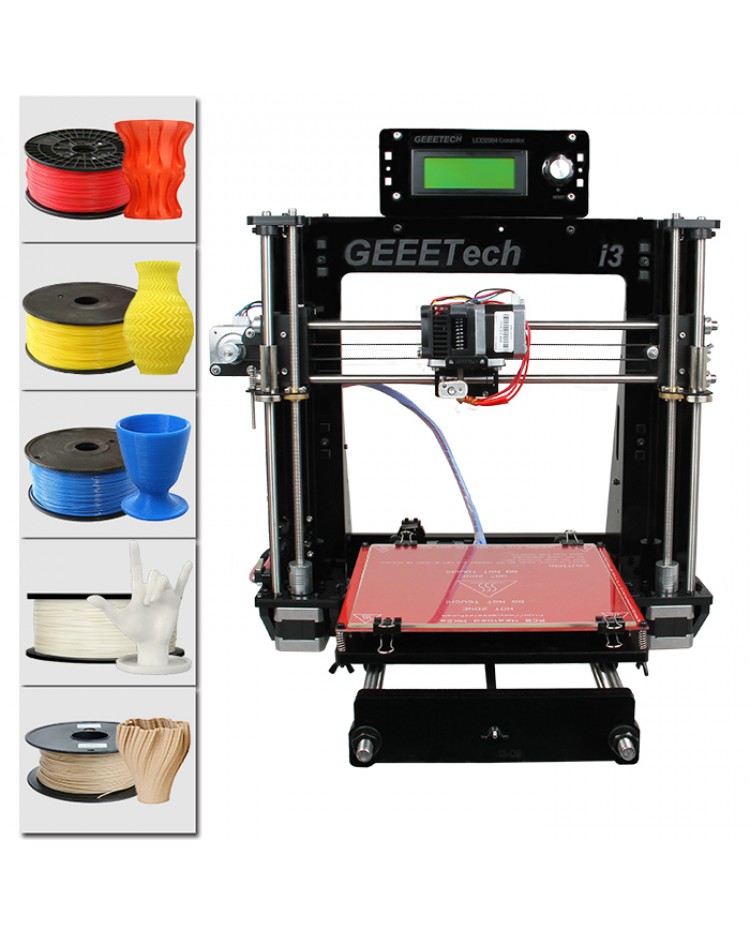 Most of the current demand for 3D printing is industrial in nature. Acumen Research and Consulting forecasts the global 3D printing market to reach $41 billion by 2026.
As it evolves, 3D printing technology is destined to transform almost every major industry and change the way we live, work, and play in the future.
Apply Now
MANY WAYS TO BUILD YOUR SKILLS
The Lackawanna College Sunbury Center is offering three levels of 3D printer certification courses.
BEGINNER LEVEL
This course will introduce students to the software and hardware used for 3D printing and conclude with the creation of an entry-level product.
INTERMEDIATE LEVEL
This level of the course will allow students to closely examine the capabilities of 3D printing software and hardware. Participants will create and design their own unique piece as part of their final projects.
ADVANCED LEVEL
This course offers a deep dive into 3D printing software capabilities and hardware modification as it also explores alternative printing materials.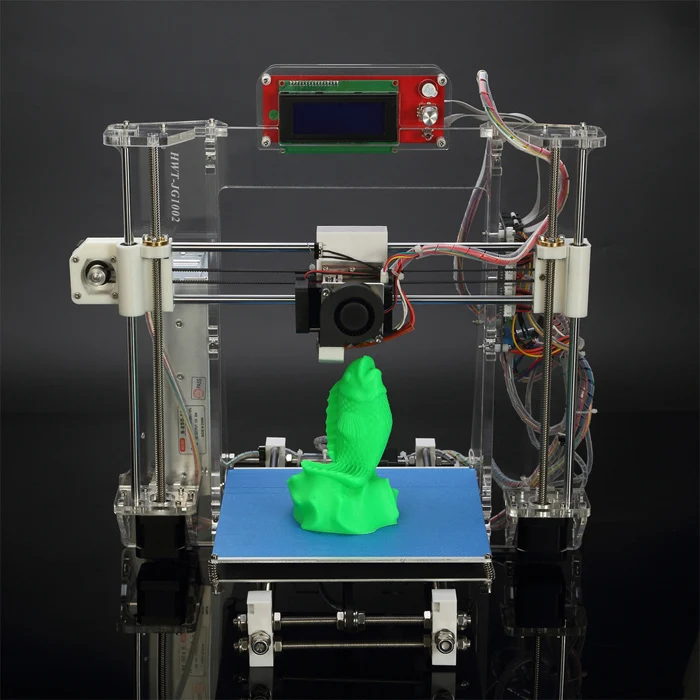 As a test of their skills, students will create multiple pieces that should fit and work together.
THE ENDLESS POSSIBILITIES OF 3D PRINTING APPLICATIONS
Architectural scale models
Consumer products
Dental products
Industrial products
Maquettes
Movie props
Prosthetics
Reconstructing evidence in forensic pathology
Replicating ancient artifacts
Reproducing fossils
ABOUT THE 3D PRINTING CERTIFICATE PROGRAM
The curriculum for our 3D printing technician certification has been designed by an advisory board of professionals from a wide range of industries and with varying levels of expertise.
The program is intended both for new hobbyists and future experts.
EQUIPMENT OVERVIEW
Lackawanna College has purchased six Creality3D CR-10 V2 3D printers to support this certificate program. The CR-10 V2 is a powerful printer that offers improved heating and part cooling, an improved print bed with excellent first layer adhesion, a resume-print function, and a  filament-runout sensor.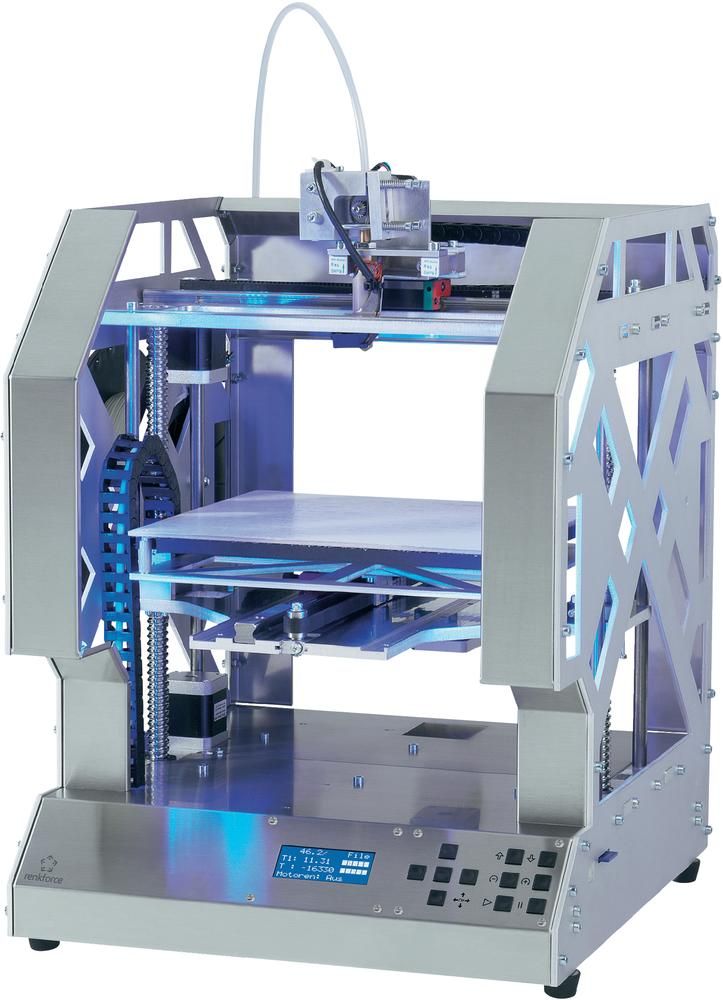 Students will work predominantly with PLA filament, one of the most common 3D printing materials used today. Advanced-level students may have access to alternative printing materials as they explore the limits of 3D printing.
Connect with an Admissions Counselor
APPLY TO A 3D PRINTING CERTIFICATION COURSE NOW
3D printing is the way of the future in many industries, from manufacturing to healthcare. If you are interested in this technology and want to be part of the growing wave of 3D printing markets, Lackawanna College is here for you.
Apply to our 3D printing certificate program today! Once you have submitted your inquiry and other supporting documents, one of our Admissions Advisors will contact you to set up your interview and campus or center tour.
Prospective students interested in enrolling in Lackawanna's 3D printing certification program can learn more here.
Explore Lackawanna. Search by career, interest or program.
Search for:
3D Printing and Sports Standards
Some Olympic cycling teams competing in Tokyo have made extensive use of 3D scanners and 3D printers to customize equipment and fit bike parts to the exact requirements of athletes.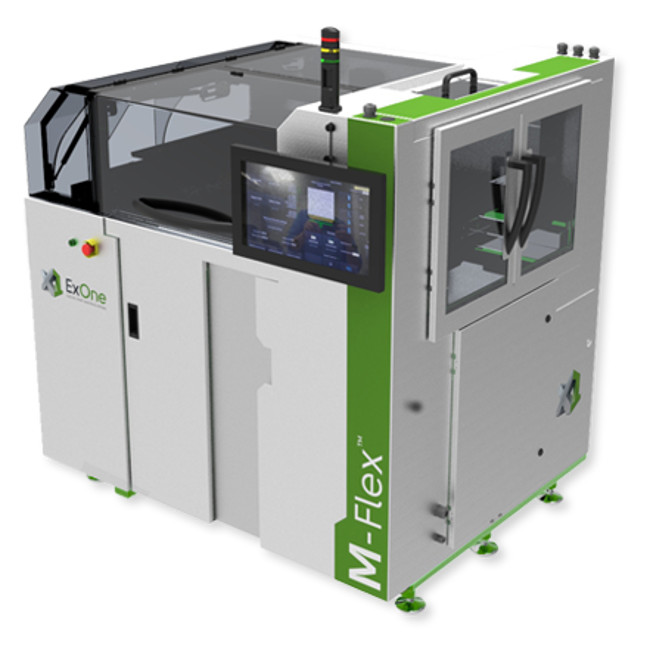 The teams used 3D printers to make new bike handlebars and chains, avoiding the use of expensive tooling/moulds.
Using 3D printing to help athletes outside the Tokyo Olympics
In fairness, it should be noted that the achievements of 3D printing are also applied in other sports disciplines. For athletes competing in the upcoming Paralympic Games, for example, 3D printing offers an effective way to create lighter and more aerodynamic prostheses, as well as wheelchairs.
Chevrolet is now actively outfitting its INDYCAR and NASCAR race cars with 3D printed parts including oil tanks, intake manifolds and fuel tank caps. The company uses this technology both at the stage of prototyping and at the stage of final production.
London-based Cavendish Imaging uses the technology in question to produce face shields that allow athletes with facial injuries (such as a broken nose/cheekbone) to continue playing. Using special software, the company 3D-scans the athlete's face and creates a model, on the basis of which the individual protective mask is printed.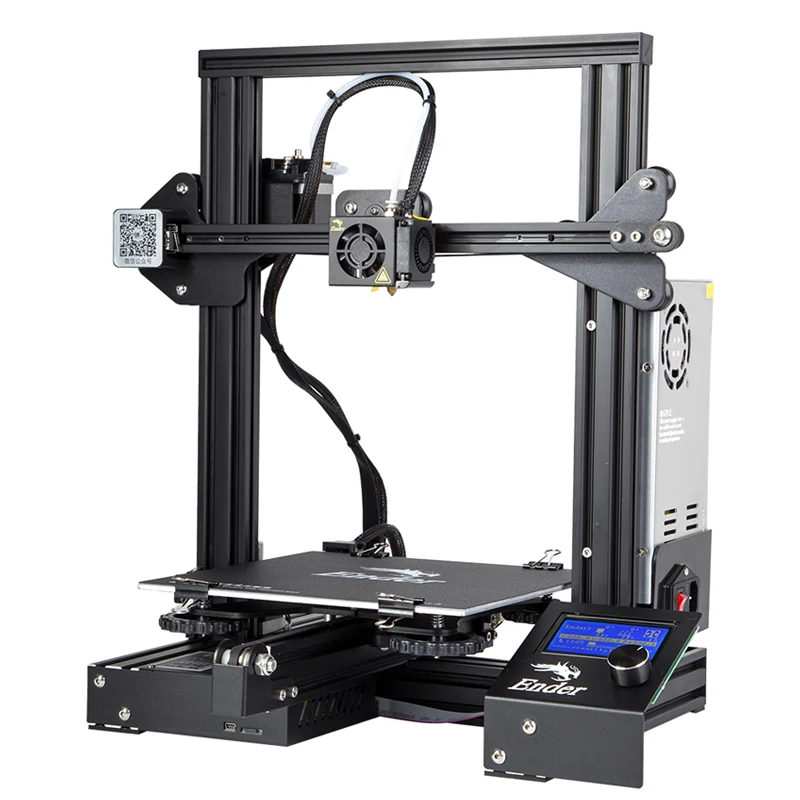 This innovation reduces the athlete's downtime associated with injury and prevents further injury while healing. The company's masks have already been worn by several professional football and rugby players, including former Chelsea Football Club captain John Terry and footballer Sergio Ramos.
Most bicycle helmets are made of foam, which does not provide complete fall protection. HEXR has created a new type of helmet in polyamide 11 (PA 11). The product is made by 3D printing to provide maximum personalization through 3D scanning of the shape of the head and thus increase protection.
Another sport supported by the 3D printing industry is surfing. The French startup Wyve is already developing surfboards using this technology, which allows you to create personalized products with an original translucent design. The company produces boards from recycled plastic waste, offering the end user a reliable solution with optimal performance. An original way to combine sustainability and innovation in one project.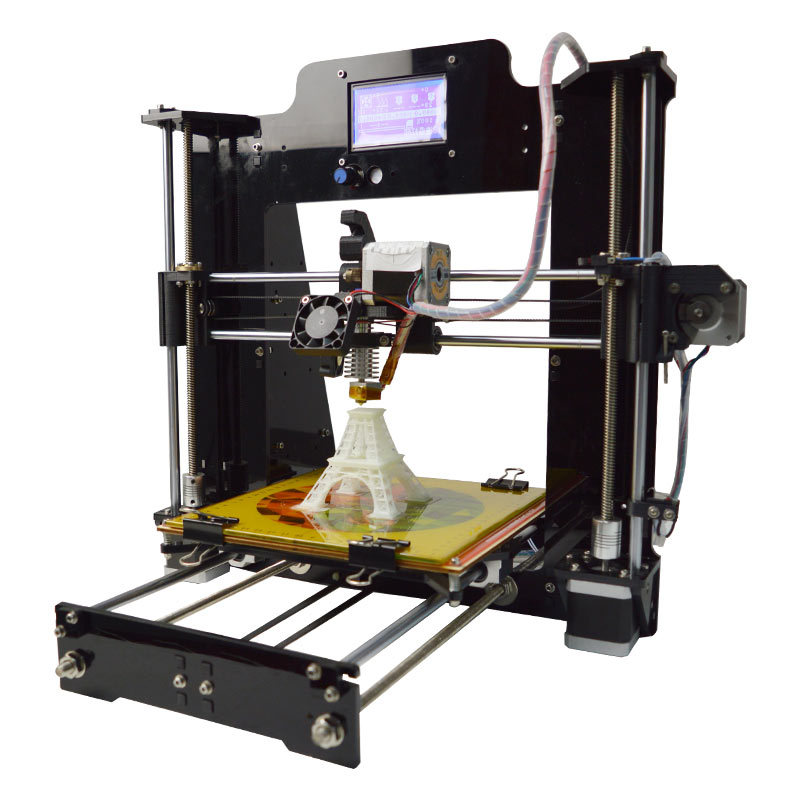 3D printing of sports shoes may soon be available. More and more sporting goods manufacturers including Adidas, Nike and Reebok are using the technology in question. A prime example is the Adidas 4D Fusion sneakers. The reason for the growth in the use of 3D printing in this area is again the possibility of personalization. 3D technologies can be used to scan a consumer's foot, develop a 3D model, and print in record time. The result is footwear adapted to the morphology, needs and style of the consumer.
When it comes to ski boots, skiers often have to choose between high performance and comfort: boots that are too loose, but more comfortable, do not provide the necessary level of control. Using the latest 3D printing technology, Tailored Fits has developed a ski boot that combines comfort and performance. Thanks to 3D scanning technology, Tailored Fits can 3D print the inside of a boot individually for any person, providing a direct transfer of energy. And the buckle-free design ensures free circulation to help you feel the slopes and keep your toes cool.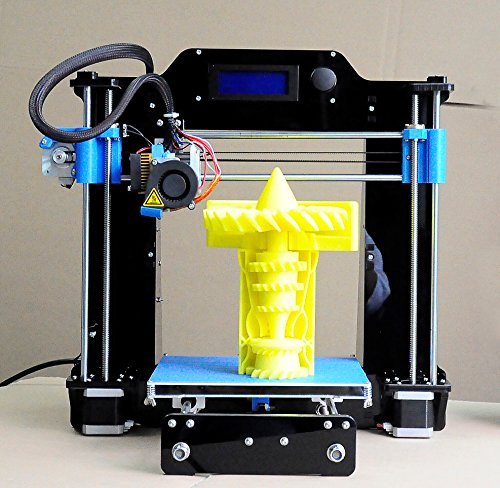 The value of 3D printing standards
In short, in the world of sports today, 3D printers are used to make a variety of objects that improve the performance of athletes: from sneakers and ski boots to surfboards and parts for racing cars. This technology additionally comes to the rescue in case of accidents and injuries.
International standards have played a decisive role in ensuring the reliability, efficiency and safety of 3D printers and related device components, as well as consumables used in advanced equipment in this category. A number of technical committees and subcommittees make a significant contribution to standardization work.
Thus, ISO / IEC JTC 1, a joint technical committee of the International Electrical Commission (IEC; IEC) and the International Organization for Standardization (ISO; ISO), develops standards on the topic of 3D printing and 3D -scanning, including the fundamental standards that form the basis of new documents.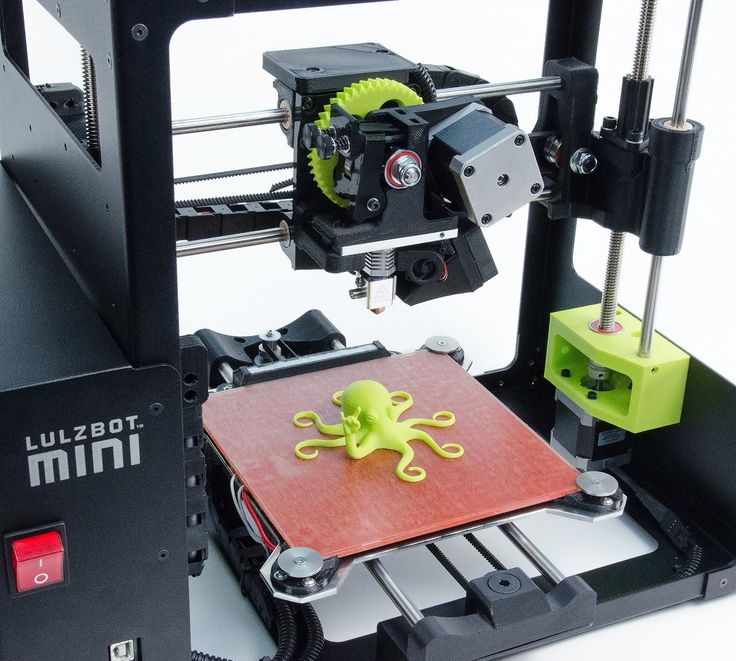 In addition, a number of IEC technical committees and subcommittees are working to determine the feasibility of preparation, development and harmonization of international standards on electrical and electronic components installed inside 3D printers.
Relevant parts and components include but are not limited to switches and relays covered by IEC/TC 17 (Switching and control gear) and TC 121 (Switching and control gear and low voltage assemblies) technical committees.
Servo drives and stepper motors used to move the extrusion head of the 3D printer / sintering laser are covered by TC 2 (Rotating Equipment). Power supplies for 3D printers cover papers authored by TC 9 experts6 (Transformers, reactive coils, power supplies and their combinations).
The most important components are the various types of lasers used to sinter metals and polymers. TC 76 (Optical Radiation Safety and Laser Equipment) is the leading body for the standardization of lasers, including high-power laser equipment used in industrial facilities and research centers that serve, among other things, the 3D printing industry.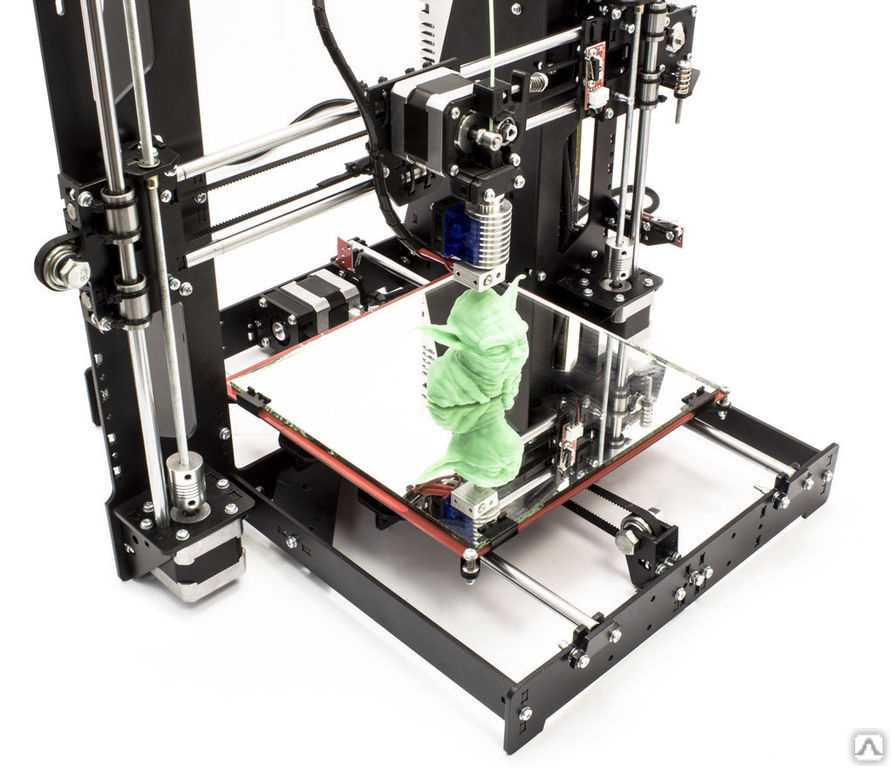 IEC and ASTM International standards define the future of the 3D printing industry
The concept of 3D printing is much older than many of us think. It all started about 25 years ago with rapid prototyping initiatives. At the same time, it should be recognized that 3D printing technology began to develop actively only with the increase in the availability of the Internet and the development of a digital information exchange environment. Nowadays, 3D printing can be called the link between the digital and real world. This and other innovative technologies allow us to create something that we could not even imagine before.
However, at this stage, 3D printing technology still has a number of shortcomings that need to be overcome in the near future using, among other things, voluntary international standards based on consensus. The list of such shortcomings is as follows:
• Reliability. The failure rate of 3D printers is very high. If such a device is used continuously, the risk of failure increases substantially.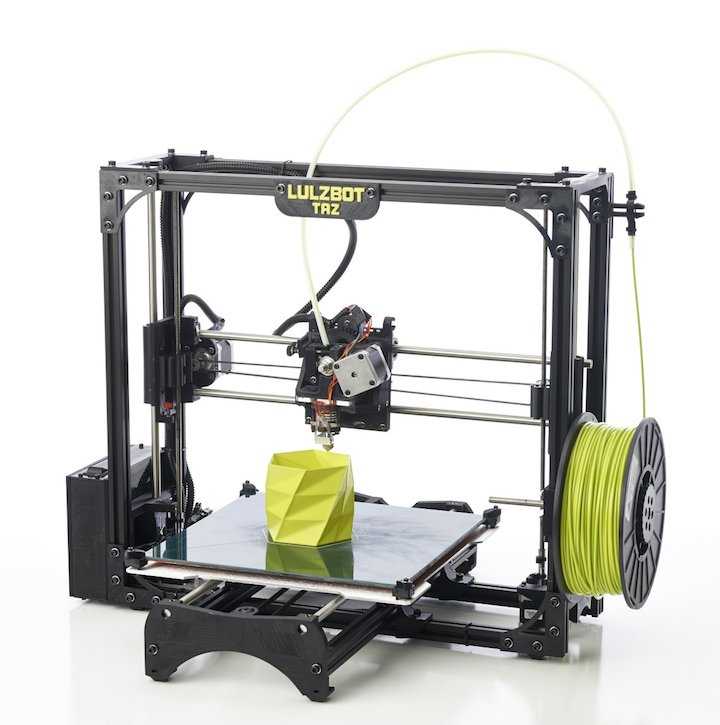 In many cases, when starting a 3D printer in the morning in the evening, it may be found that the product was not successfully printed due to a system malfunction.
• Quality . The quality of products made using 3D printers is still quite low. Most devices have a relatively low resolution, which makes it impossible to achieve high quality of manufactured parts and products.
• Speed ​​ . 3D printers are too slow. If printing a cube with a volume of 10 cm3 takes 1 hour, then creating a cube of twice the volume (20 cm3) will require 8 hours. In the case of a fourfold increase in volume (up to 40 cm 3), the duration of the device will be 64 hours.
• Materials . Most of the materials available today are in need of improvement.
At the same time, there are a huge number of segments that 3D printing is already having a significant impact on:
• Medicine . The ability to print implants made of metal foam materials that precisely match the physiology of a particular person increases their compatibility with the body.
• Electronics. The first electronics 3D printer, dubbed Wire, was capable of printing electronic system components using conductive materials. In recent years, technology has stepped far forward, allowing engineers to turn the most daring projects into reality.
• Construction . Elements of buildings and bridges, sculptures and other large objects can be massively created according to unique projects using the technology in question and industrial robots, using metals and carbon fiber as starting materials, among other things.
• Clothing. 3D printing allows you to create unique shoes and clothes, taking into account the physiology of a particular person.
• DNA . Through a combination of technologies from the fields of mechanical engineering, imaging and 3D printing, relatively long strands of DNA can be created. The time is nearing when it will be possible to send DNA mock-ups by e-mail for subsequent printing.
IEC sets the quality and safety standard for 3D printers
One of the few organizations involved in the development of voluntary international standards based on consensus for 3D printers is the International Electrotechnical Commission (IEC; IEC).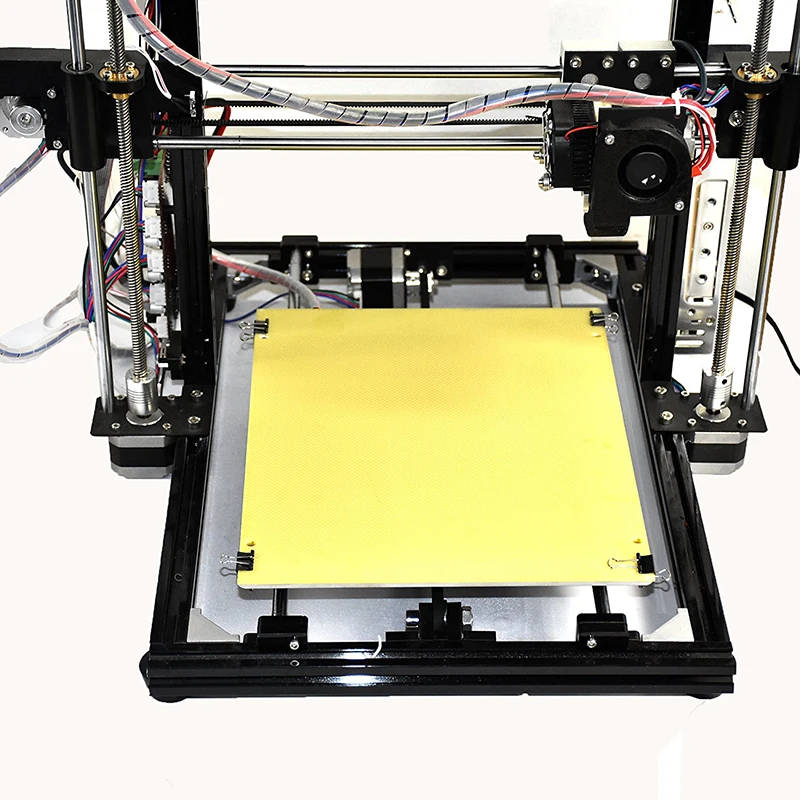 Specialists from numerous IEC TCs (technical committees) and PCs (subcommittees) are working to create and improve standards for electrical and electronic components installed in 3D printers.
Such parts and components include, among others, the following: switches and relays (TK "Distribution and control equipment", TK 121 "Switchgears, control equipment and their components for low-voltage systems"), servo drives and stepper motors used for movements of extrusion heads or laser sintering devices (TC 2 "Rotating mechanisms"), as well as power sources (TC 96 "Transformers, reactive coils, power supplies and combinations thereof").
Moreover, the most important components of many modern 3D printers are various types of lasers used for sintering metals and polymers. Specialists of TC 76 "Optical radiation safety and laser equipment" oversee international initiatives to standardize laser systems, including high-power lasers used in industrial systems and research laboratories.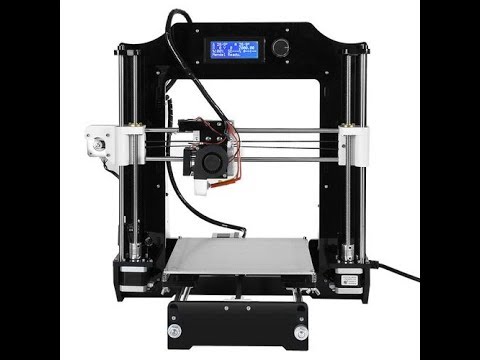 Their work has a huge impact on the 3D printing industry.
ASTM International Develops Guidelines for 3D Printing Industry
ASTM International is also working to standardize 3D printing. Recently subcommittee F42.04 of this international standardization organization began preparation of a new set of guidelines WK48549 "Specification for AMF File Support in Solid Modeling Systems: Voxel Information, Structural Representations of Solid Geometry, and Solid Body Texturing".
The implementation of the new document is expected to increase the compatibility of 3D printer control systems with industrial design systems at the file format level. Ultimately, this will allow high-quality 3D models to be directly sent to print using a wide variety of 3D printers without prior conversion. The document will be based on the previous work of the subcommittee on the creation of the AMF (Additive Manufacturing File) file format.
According to ASTM International, many owners of both consumer and industrial 3D printers need to periodically perform complex data transformations in order to use the current version of the AMF format.