3D printed microscope
This 3D printable "laboratory-grade" open-source microscope will set you back $18
0Shares
A team of researchers at the University of Bath, UK, have developed an open-source design for a 3D printable "laboratory-grade" microscope, costing as little as $18. 
The OpenFlexure microscope is a fully automated device with motorised sample positioning, focus control and a precise mechanical stage. 
As well as being easy to use, the microscope has also been designed to be more affordable than a commercial microscope. Its open-source, 3D printable design gives labs across the world the opportunity to 3D print their own precision microscopes as well, equipping them with the means to analyse samples and detect diseases. 
Dr Joel Collins, co-creator of the microscope and physics researcher at the University of Bath, explains, "We want these microscopes to be used around the world – in schools, in research laboratories, in clinics and in people's homes if they want a microscope just to play with.
You need to be able to pick it up and use it straight away. You also need it to be affordable."
The Bath-designed OpenFlexure Microscope. Photo via University of Bath.
Developing an easy-to-use 3D printable microscope
The OpenFlexure project aims to increase the accessibility of high precision mechanical positioning for those with a 3D printer – for use in microscopes, micromanipulators, and more.
It was initially established by Dr Richard Bowman in 2015, currently a Professor at the Department of Physics at Bath. The project is now developed and maintained by BOING — the Bath Open INstrumentation Group. Development of the microscope also involved the collaborations of  STICLab, Ifakara Health Institute, WaterScope, and the University of Cambridge.
In order to ensure the 3D printed microscope can be used by a majority of people, the researchers made sure to keep its costs low, both in terms of the upfront cost and the maintenance costs of the equipment. Whereas a commercial microscope intended for lab use can sell for tens of thousands of pounds, the OpenFlexure microscope can be constructed for £15 ($18).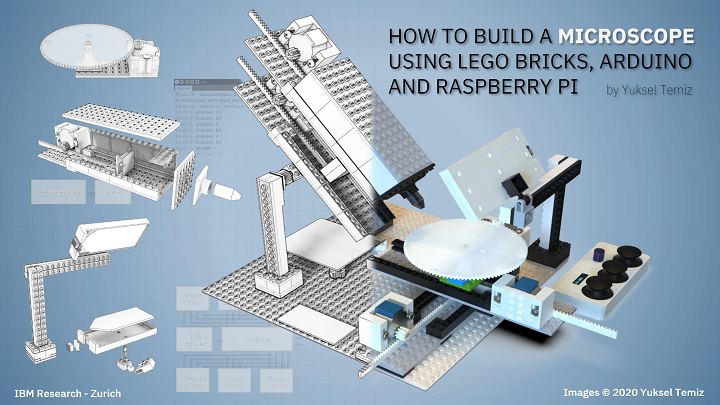 This price covers the cost of the printed plastic, a camera and some fastening hardware. 
However, despite the low price and 3D printed construction, development of the microscope focused on guaranteeing its ability to yield high-quality images. It comes equipped with a software interface and simple alignment features to maximize ease of use, while also being customizable. This means the OpenFlexure can be adapted for laboratory, school and home use.
Indeed, the researchers explain that over 100 OpenFlexure microscopes have been 3D printed in Tanzania and Kenya. Such a feat showcases the potential for complex hardware, designed in one part of the world, to be manufactured and adapted for use in other areas, using 3D printing and open-source design. Dr Richard Bowman explains, "Our Tanzanian partners, STICLab, have modified the design to better suit their local market, demonstrating another key strength of open source hardware – the ability to customise, improve, and take ownership of a product.
"
Developing accessible optical instruments with 3D printing
This is not the first instance in which 3D printing has been used to produce low-cost optical instruments to improve their accessibility. 
The Optical Society (OSA) published a study in 2019 detailing a 3D printable high-resolution digital holographic microscopy (DHM) microscope. Seeking to produce a portable, powerful and cost-effective microscope, U.S. researchers 3D printed the device to enable the diagnosis of diseases like malaria, sickle cell disease, diabetes, and others. 
Made entirely from 3D printed parts and commonly found optical components, the simplicity and low cost of constructing the instrument could "increase access to low-cost medical diagnostic testing," according to research team leader Bahram Javidi from the University of Connecticut. 
RMIT University scientists have also developed a 3D printed "clip-on" filter that can turn smartphone cameras into a powerful microscope.
With the ability to analyse specimens as small as 1/200th of a millimeter, the device can be leveraged as a point of care diagnostic tool for remote healthcare clinics and field research groups. 
The nominations for the 2020 3D Printing Industry Awards are now open. Who do you think should make the shortlists for this year's show? Have your say now. 
Subscribe to the 3D Printing Industry newsletter for the latest news in additive manufacturing. You can also stay connected by following us on Twitter and liking us on Facebook.
Looking for a career in additive manufacturing? Visit 3D Printing Jobs for a selection of roles in the industry.
Featured image shows the Bath-designed OpenFlexure Microscope. Photo via University of Bath.
Tags Dr Joel Collins Dr Richard Bowman OpenFlexure University of Bath
Anas Essop
Anas Essop is an English and Film graduate, who loves writing about the advancement of technology.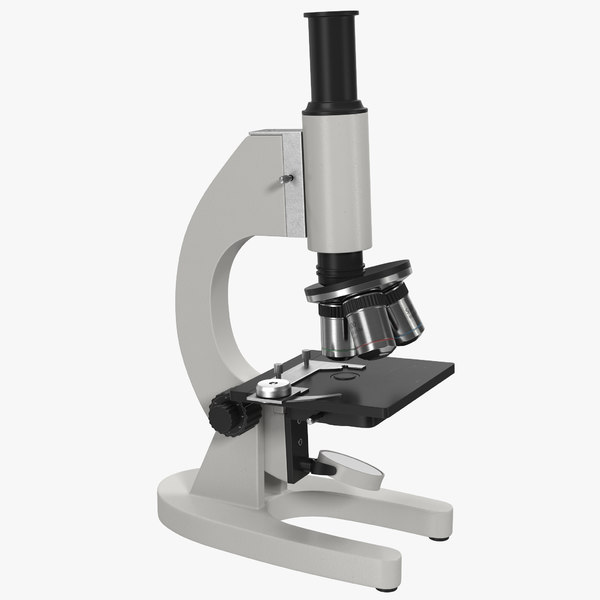 Open Source 3D Printed PUMA Microscope « Fabbaloo
By Kerry Stevenson on May 9th, 2022 in Design, news
Tags: designoftheweek, diy, microscope, open source
Two versions of the PUMA open source 3D printable microscope [Source: PUMA / GitHub]
This week's selection is the Open Source 3D Printed PUMA Microscope by Paul Tadrous.
London-based Tadrous is a medical pathologist who routinely uses commercial microscopes as part of his job. However, while these devices are extraordinarily powerful, they are equally extraordinarily expensive. This puts pressure on the budgets of those wishing to use such equipment.
In response to this situation, Tadrous decided to create a fully open source version of a commercial microscope. Note that while there are plenty of 3D printable microscope designs available online, none of them actually provide the detailed functionality provided by commercial microscopes and required by professionals. The open source PUMA microscope, on the other hand, does meet and even exceed professional requirements.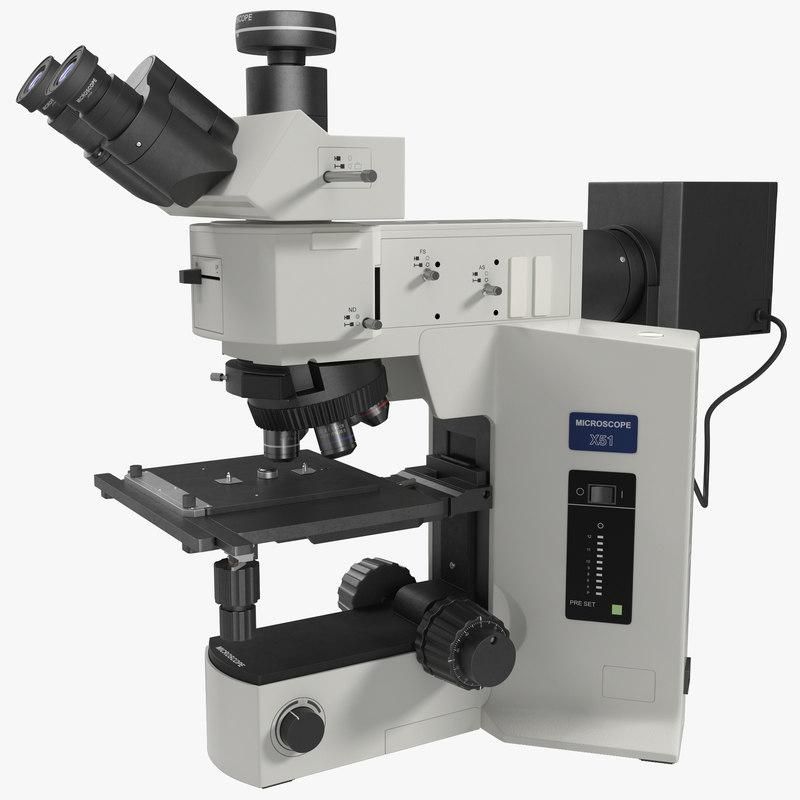 Microscopic views captured with the PUMA open source 3D printable microscope [Source: PUMA / GitHub]
The name "PUMA" is an acronym for the device's main advantages.
"P" stands for portability. The PUMA microscope is truly portable, as it can be operated entirely from an on board battery. It can also be easily torn down and put in a carrying bag for extended use in the field. There is no requirement for smartphones, PCs, wall power, etc.
"U" stands for upgradeable. The open source files are improved from time to time, and the CAD files themselves are provided for free download. This means you can easily modify the designs as required for your own projects.
"M" stands for modular. The PUMA microscope can be built in several different configurations, ranging from a basic optical scope to a trinocular motor assisted, augmented reality device with cameras.
"A" stands for affordable. The main plastic parts are easily 3D printed, and with the remaining metal, electronic and optical parts the total build price can be as low as £47 (US$59).
The fully equipped configuration would cost only £173 (US$219) and is described as follows:
"An advanced trinocular scope with LED Kohler illumination, the AR HUD projector and controller, XY Vernier slide holder and stepper motor focus control with a trinocular port and eyepiece."
The system does not require purchase of expensive optical elements from microscope parts dealers, greatly reducing the overall cost.
Here is a short video introduction to the PUMA system:
The images obtained using PUMA are quite incredible, as it is able to accommodate magnifications up to 1000x, sufficient to visualize living cells, bacteria and much more. The PUMA microscope can be used by professionals, it's that capable.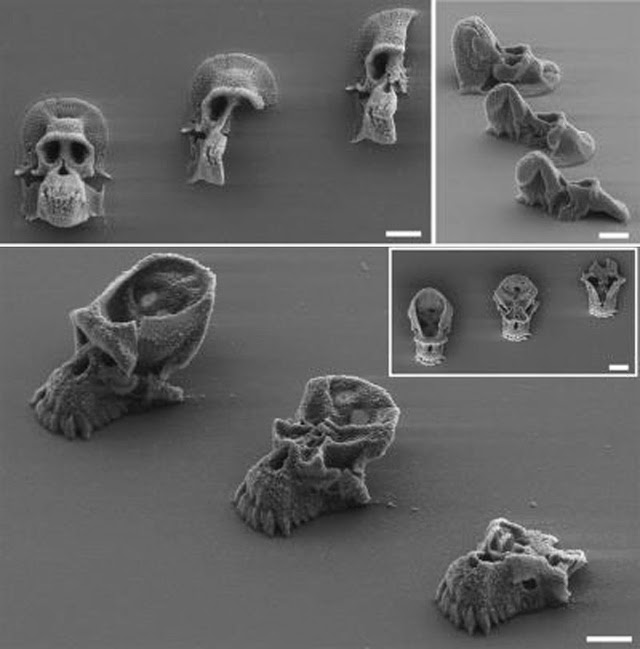 Tadrous has created a YouTube channel where developments on the PUMA project are constantly detailed, and it's advised to check for the latest updates to ensure the best part designs are used.
While it's entirely possible to download the files and build the PUMA microscope yourself, there is an associated website that can provide some parts directly. Optarc offers an entire kit for the base level PUMA microscope, as well as an official carrying case and a selection of eyepieces.
If you're looking for a very capable microscope at a very low cost, this is the project for you.
Via GitHub, Wiley and Optarc
Kerry Stevenson, aka "General Fabb" has written over 8,000 stories on 3D printing at Fabbaloo since he launched the venture in 2007, with an intention to promote and grow the incredible technology of 3D printing across the world. So far, it seems to be working!
View all of Kerry Stevenson's posts.
90,000 budget microscope with a 3D-printing design
News
Subscribe to the author
Subscribe
I do not want
9,000 9,0003
University scientists have developed an inexpensive desentor Openflexure microscope with a supporting design of plastic parts printed on a 3D printer.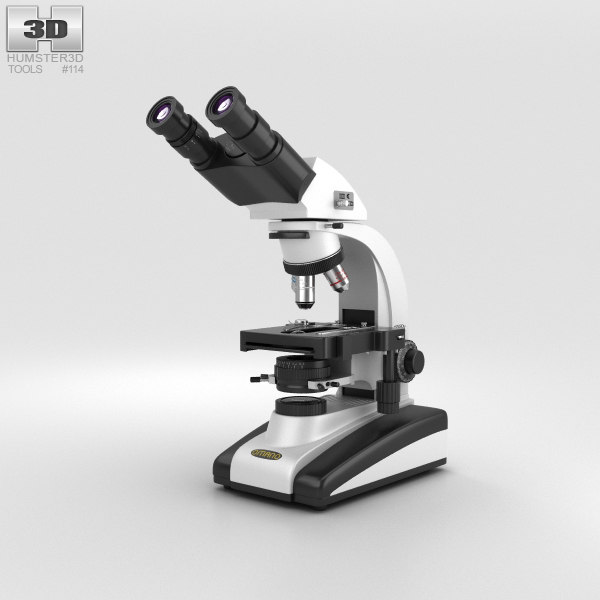 The tool can be optimized for different tasks and equipped with both amateur and professional optics.
Of course, the main motivation for the project was the desire to reduce the cost of equipment, but while maintaining acceptable quality. Here, the moment reflected in the name of the project is interesting: the design of the moving part of the microscope works on bending to increase positioning accuracy and reduce vibrations, especially when using a motorized version. Effective damping of backlash and vibration allows you to work with samples whose size is calculated in a matter of microns.
The microscope has great potential for customization, including the installation of an electromechanical drive system for positioning and illumination for reflected light microscopy, but in general the project is offered in two main versions - a basic one using an inexpensive webcam and a higher resolution version that requires installation quality micro lens.
"Personally, I try to make equipment of a quality that would not be embarrassing to use in a well-funded university laboratory.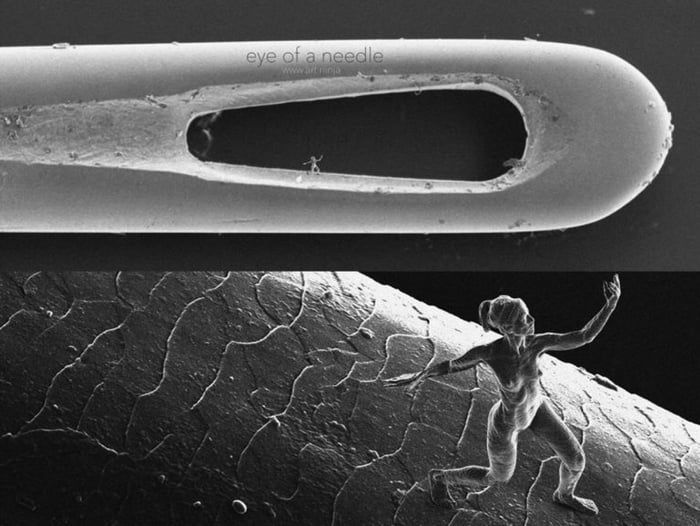 There is a strong trend right now towards things that can be made at home, and the increased availability of scientific research means that schools, clubs and maker shops will be able to do some really interesting science stuff. As for me, the more people get involved in science, the better, "said Richard Bowman, professor at the Faculty of Physics at the University of Bath, one of the authors of the project, to TechRadar.
As Bowman explains, professional research microscopes with "all the bells and whistles" and motorized stages can cost £30,000 to £40,000, and customization of such equipment will void the warranty. On the other hand, acceptable results can be obtained using a Raspberry Pi camera for a couple of tens of pounds as optics, and a motorized microscope chassis can be assembled independently from inexpensive motors and 3D printed mechanisms.
Files for 3D printing of the necessary parts, a list of purchased components, detailed assembly instructions and software can be found at this link.
microscope Raspberry Pi budgetary
Subscribe author
Subscribe
Don't want
9
More interesting articles
eight
Subscribe to the author
Subscribe to the author
Don't want to
New intervertebral cages from the Russian company Pozvonoq, which are used to solve the problems of stabilization...
Read more
eight
Subscribe to the author
Subscribe
Don't want
Youtube channel "Low-rise country" released a detailed story about the company "AMT-Spetsavia" - the leading r.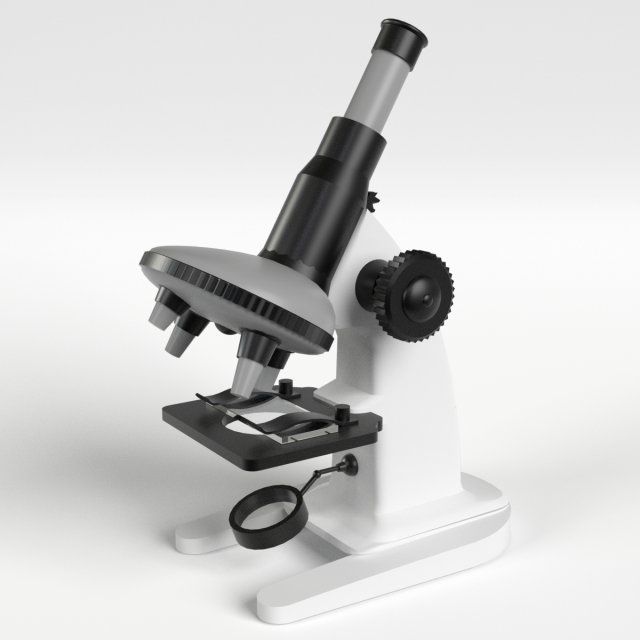 ..
Read more
56
Subscribe to the author
Subscribe
Don't want
Dear friends!
3D printers, makers and just caring people in Russia connect...
Read More
Best STL Files for Microscope・Cults 3D Printer
Microscope + pencil
€22.10
Spare part for microscope
Free
Digital microscope stand base (detachable)
Free
ELECTRONIC MICROSCOPE STAND
Free
adapter for smartphone with microscope
Free
Box for microscope slides
Free
Capacitors and filters for microscopes
Free
microscope
0,70 €
storage box for microscope slides
Free
LED ring light for microscope 35 mm
Free
Desktop microscope adapter 35 mm
Free
microscope stand
3 €
microscope
2.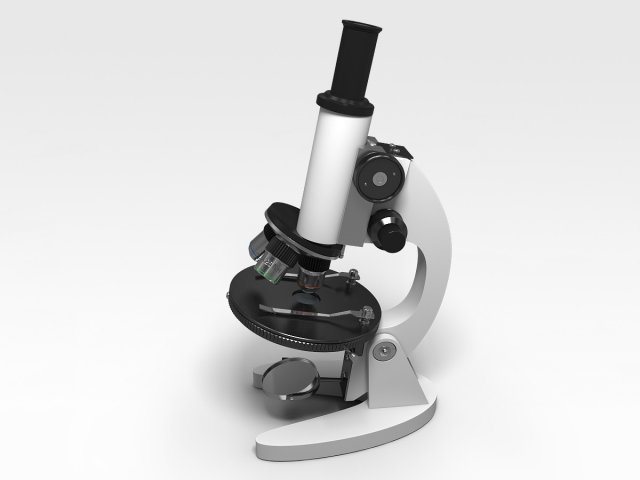 50 €
Cookie cutter "Laboratory science" x6
1,75 €
Microscope column extension
Free
Microscope spare gear
0.75 €
Box for microscope accessories
3.35 €
USB microscope stand (Ø30 mm)
Free
DIY 10$ LASER microscope - Microscopio LASER casero 8€
Free
Micro four-thirds to microscope monocular adapter
Free
Darkfield microscopy filters
Free
Potted Microscope
1.25 €
Waterdrop Microscope
Free
Microscope Adapter 3"
Free
Cell phone microscope adapter for laser pointer lens
Free
Specimen Box for Microscope / Microscope Slide Box
Free
Carl Zeiss Jena Microsoft LifeCam Adapter
Free
USB Microscope Mount With Zoom Knob - Fully 3d Printed
Free
Microscope
2 €
USB microscope microscope digital magnifier stand
0,50 €
Microscope on arm
Free
BUTTERFLY EGG VASE
Free
Cell phone holder for use as a microscope or other use.