3D printed axial flux motor
MOTORPRINTER - Best Electric Machine
–
Our Mission –
Innovate For Our Clean, Efficient, and Sustainable Energy Future!
---
MOTORPRINTER is a patented 3D Printer for the just-in-time additive manufacture of the highest performance electromagnetic axial-flux cores with integral frame and winding assemblies for low or high frequency, high power electric motors, generators, and transformers (i.e., electric machines).
MOTORPRINTER uniquely layers readily available materials that are optimally pre-manufactured to be ultra price-performance enhanced: 1) for the electric machine magnetic core component, such as ultrathin, high performance amorphous metal or nanocrystalline metal ribbon that provides 10x the permeability and 80% lower core loss than electrical steels but with similar flux saturation, 2) for the integral structural frame component, such as high performance structural building materials, and 3) for the multiphase winding component, such as high performance shaped magnetic wire.
  In contrast, layering material of all other 3D Printers is optimally pre-manufactured to be price-performance compatible with the 3D Printer and not for the product being manufactured. As a result, a practical electric motor 3D Printer has never materialized until MOTORPRINTER.
MOTORPRINTER eliminates the high capital equipment, offshored oppressed labor, and large facility costs of traditional century old, assembly line electric machine manufacture with a portable, scalable, low waste, non-smokestack, compact, remotely controlled, additive manufacturing footprint (e.g., shipping container).
MOTORPRINTER is essential for manufacturing high power, high frequency magnetics (e.g., transformers) with the highest performance magnetic materials: a) for leveraging the switching speed, high temperature performance of wide bandgap semiconductors, b) for facilitating high efficiency and compact power conditioning, c) for automatic frequency and phase translation, such as only provided by a position dependent flux high frequency transformer of Brushless Real Time Emulation Control (BRTEC), and d) for implementing the only symmetric synchronous electric machine system, called SYNCHRO-SYM.
---
MOTORPRINTER is a patented "method" for rapidly and additively manufacturing ultrahigh performance, low or high frequency, high power axial-flux electric motor, generator, and transformer cores (i.e., axial-flux "electric machine" cores) of any programmable size or power rating: 1) with readily available, environmentally friendly, and optimally pre-manufactured layering materials that are exclusively made for the performance of the electric machine product, such as ultrathin nanocrystalline, amorphous, or electrical steel ribbon, magnet wire, and structural materials, instead of traditional layering materials that are specifically manufactured for compatibility with the 3D Printer, 2) with perfectly aligned slots and internal channels of any programmed shape (for containing windings, permanent magnets, reluctance saliencies, etc.), 3) without damaging the delicate attributes of the pre-processed high performance materials, such as amorphous metal ribbon, 4) without the extraneous time and cost of secondary or post-process operations, such as Blanchard grinding for a precision flat air-gap surface, 5) without tool wear, and 6) with winding and integral frame assemblies from inexpensive, readily available, optimally pre-manufactured, high performance magnet wire and structural steel, aluminum, or composite building materials, instead of the traditional inventory of pre-designed and pre-ordered casted components.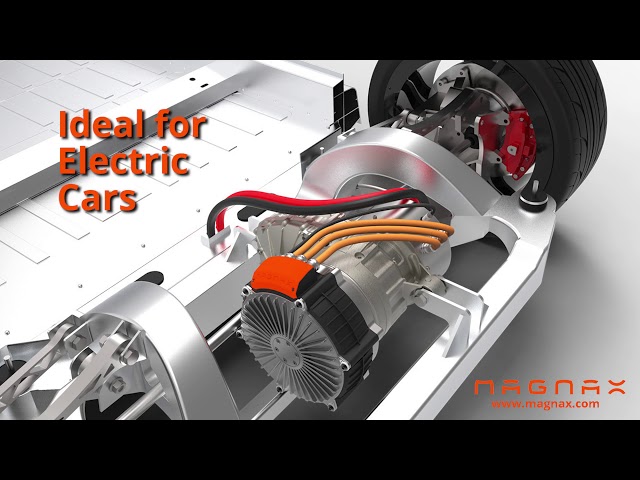 NOTE: Electric machines, which include compact and efficient high frequency transformers, are the essential backbone components of the entire electricity infrastructure. Furthermore, magnetic core material with high flux saturation limits, high permeability, and low core loss that can be conveniently manufactured into high power, high frequency magnetic cores is essential. Evolving material science is improving nanocrystalline or amorphous metal ribbons for high power, high frequency cores while preserving low loss, high flux saturation, and high permeability but still, manufacturing of moderately complex transformer cores with these materials has not been practical. Also, soft magnetic composite materials, such as ferrite, show low permeability, low flux saturation limits, or are difficult to structurally form in the large size factor for high power applications. As the only empirically proven laminated object manufacturing (LOM) 3D Printer with solid amorphous or nanocrystalline metal ribbon, the patented MOTORPRINTER is an essential enabler of the smart electricity infrastructure.

NOTE: As a patented "method," which protects the manufacturing IP and more importantly, the product manufactured with the IP, MOTORPRINTER will democratize the distributed manufacture of electric machines by mitigating unfair trade practices, such as offshoring for low cost oppressed labor, and by conveniently localizing and scaling rapid just-in-time electric machine manufacturing at the research facility, at the boutique motor manufacturing facility, or at the traditional OEM manufacturing facility.

NOTE: Unlike all other 3D Printers, which utilize specially pre-manufactured raw materials to be specifically compatible with the 3D Printer without regard to the product being 3D Printed, MOTORPRINTER rapidly 3D Prints axial flux electric machines just-in-time by directly using readily available pre-manufactured materials with the lowest cost and highest performing electromagnetic and structural properties for the highest electric machine efficiency and smallest size, such as amorphous metal ribbon.

NOTE: Although virtually the entire base of rotating electric machine manufacturing is devoted to the radial-flux form (or rotor cylinder inside a stator cylinder form) because of traditional manufacturing technology limitation, the axial-flux form of electric machine (or adjacent stator and rotor disks) has been shown to reduce copper utilization by 13-14% and iron utilization by 21.5-32.5%, while providing higher torque density and finer air-gap depth control without rotor and stator surface contention during over speed but requires a more robust frame and bearing assembly.

NOTE: The axial-flux formfactor provides a non-obstruction outside-to-inside winding approach for automation of any winding style with the potential for orthocyclic winding fill factor (e.g., 90%). In contrast, the radial-flux inside-to-outside winding approach is not friendly to automated winding, except for the hairpin winding style, which may provide a high fill factor (e. g., 90%) and efficiency at low speeds. MOTORPRINTER's axial-flux formfactor at least neutralizes any perceived advantages of hairpin windings, while providing rapid, just-in-time additive electric machine manufacture.

NOTE: Under design control of BEM's computer aided design tool (BEM-CAD), MOTORPRINTER simultaneously 3d-Prints the high frequency power magnetic core of the electronic power conditioner conveniently integrated into the annulus of the low frequency axial-flux electric machine core for another level of electric machine system power density. In contrast, all others electric motor manufacturers place the entire power electronic real-estate, which includes the high frequency magnetics, of the so-called smart motor system in a separate box chassis mounted on the outside of the electric motor frame.

NOTE: Where other electric machine manufacturers traditionally repackage and manufacture their me-too asymmetric electric machine system from the same off-the-shelf core stamped laminations, castings, etc. , BEM is just-in-time, additively manufacturing the only symmetric synchronous doubly-fed electric machine system, called SYNCHRO-SYM, with its patented 3D Printer of amorphous metal axial-flux electric machine cores with integral frame and winding assemblies, called MOTORPRINTER.
MOTORPRINTER performance with amorphous metal ribbon has been empirically studied and successfully proven through the formulation, orchestration, and coordination of BEM with the original inventor, the foundry of amorphous metal ribbon (i.e., Metglas), and several fiber laser companies (e.g., IPG Photonics). More information can be found in the MOTORPRINTER whitepaper and a study by Metglas. Also, BEM developed a Computer Aided Design tool (BEM-CAD) for the design and programming of MOTORPRINTER manufacture of axial flux electric machine cores with integral frame, bearing bezel, and winding assembly.
---
It follows that being compatible with available, highly optimized, premanufactured layering material, MOTORPRINTER fabrication, integration, and manufacturing operation has no risk without the customary engineering solution.
---
PRODUCT → WHITE PAPERS:
THE NEED FOR 3D PRINTING OF AIRPLANE ELECTRIC MACHINES
---
▷ brushless permanent magnet motor design with axial flux 3d models 【 STLFinder 】
Brushless Permanent Magnet Motor Design, with Axial Flux
grabcad
Faculty Project
Axial Flux motor
grabcad
Axial Flux motor
Axial Flux motor
grabcad
Axial Flux motor
Axial Flux Electric Motor
grabcad
7.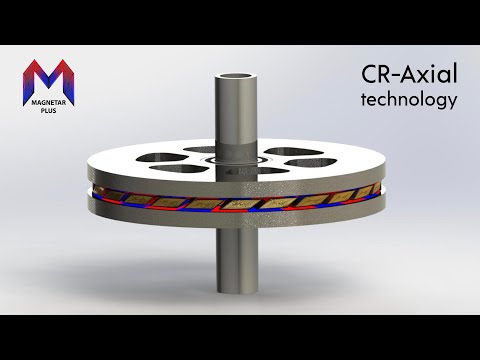 5" axial flux motor. ...Still in design phase
Axial Flux Motor
thingiverse
On going project to print a Axial Flux motor to learn and understand how they should work. Expect more additions and modifications as it develops. not yet printed or tested still in very early phase. ... Drawn in freecad, not yet tested.
Lynch LEM-200 DC Brushed Axial Permanent Magnet Motor
grabcad
The LEM-200 is an axial gap DC brushed motor suitable for traction and industrial applications.Example applications include grass cutters, Go-Karts, motorcycles, golf carts, scissor lifts, lightweight vehicles,boats and generators.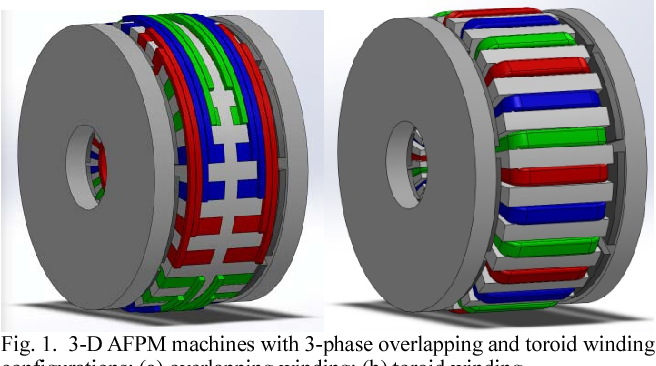 ...The LEM-200 is...
300W Permanent Magnet Motor with Encoder
grabcad
Permanent Magnet Motor is special use which can be a motor or generator and rotational speed can be count
Axial Flux Alternator with flux focusing rotors
thingiverse
... of the coil bobbin. Print with Magnetic Iron PLA to increase captured flux for increased performance! Created in Tinkercad by cutting the base off of a coil bobbin half, and filling in the spaces. IMPORTANT. ...Modify height to match your coils.
Permanent Magnet DC motor
grabcad
A Permanent Magnet DC motor (PMDC motor) is a type of DC motor that uses a permanent magnet to create the magnetic field required for the operation of a DC motor.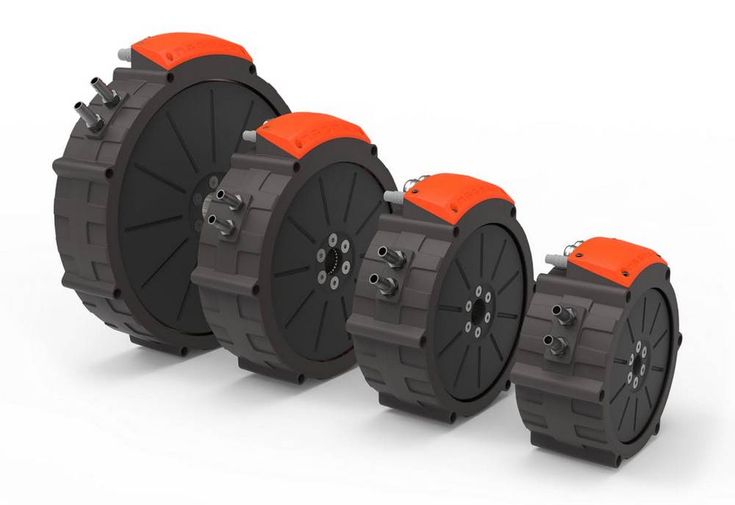 Permanent Magnet DC motor
thingiverse
Uses: -rotor and brushes from this kit: https://www.amazon.com/Everything-Build-MOTOR-Great-Science/dp/B001D6P6NG -.76" diameter x .2" width magnets Print Settings Printer: Da Vinci Rafts: No Supports: Yes How I Designed This
Permanent Magnet Motor/Generator Rotor
thingiverse
This is a permanent magnet motor or generator rotor. It uses a double stack of the popular sized ceramic magnets (1-7/8" X 7/8" X 3/8") like these :https://www.harborfreight.com/pack-of-2-ceramic-block-magnets-97504.html for each of the 6 positions....
Axial SCX24 2040 Brushless Motor Mount
thingiverse
This Mount is for u/mitchellwileywinters scx24 to mount a huge 2040 brushless motor.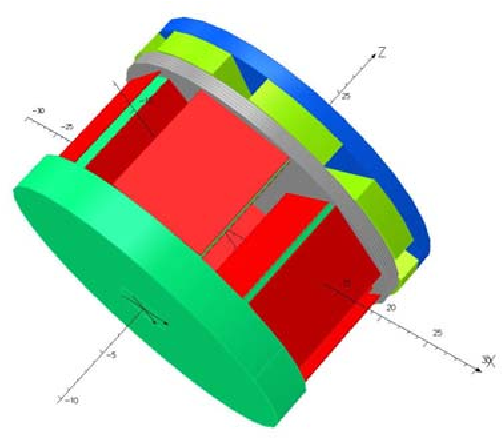 The Mount has an 3x18mm bolt pattern, uses 3x12mm bolts with washers, and bolts to the transmission using 3 stock bolts 1 cap head. Some trimming of the skid plate...
Axial SCX24 1625 Brushless Motor Mount
thingiverse
This Mount is for u/Tony1697 scx24 to mount a 1625 brushless motor. The Mount has an 2x12mm bolt pattern, uses 2x12mm bolts with washers, and bolts to the transmission using 3 stock bolts 1 cap head. Some trimming of the skid plate or mount might be...
Radial flux motor with gearbox
grabcad
Radial flux motor with gearbox
Brushless Motor with Motor Mount
grabcad
This is a simple design of brushless motor which is used in RC Aircraft.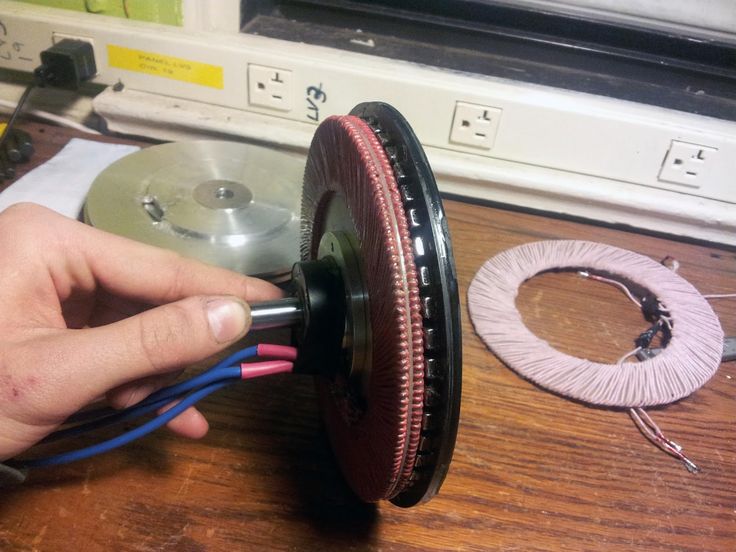 ...Hope this will help someone with designing.
Brushless Motor with Prop
grabcad
This is a brushless motor and a prop I've been working on for a few hours. ...See my quadcopter project for a better idea of scaling.
Axial Flux Generator
grabcad
Generator, Axial Flux with permanent magnets Neodinium and coils, 3 phase for wind turbine (3kW to 5kW) Generador trifasico para turbina eolica, diseño de flujo axial con 12 imanes permanentes de neodinio y 9 bobinas de cobre, puede generar entre 3kW...
Dayton 1F800 Adjustable Permanent Magnet DC Motor
grabcad
Dayton 1F800 Adjustable Permanent Magnet DC Motor
Free Energie, Permanent Magnet-Motor and Generator
grabcad
Maybe you have look to: https://www.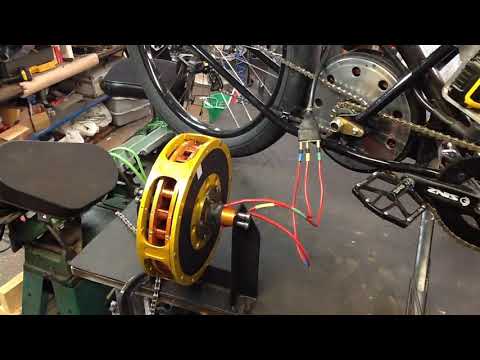 youtube.com/watch?v=9aXPeOHV0B8 https://www.youtube.com/watch?v=bfgzfl69Q20 You finde the main file under: Magnet-Motor-Generator_1.5\Baugruppen\Hauptgruppe For any future project updates, please see my blog at:...
A2212 brushless motor for design reference
thingiverse
This an A2212 brushless motor for design reference
Fonctional eolienne with Darrieus propeller and axial flux generator
thingiverse
Axial flux generator: The central plateau is made up of 9 coils connected in series star and PLA bonded between two pieces (with an epoxy adhesive).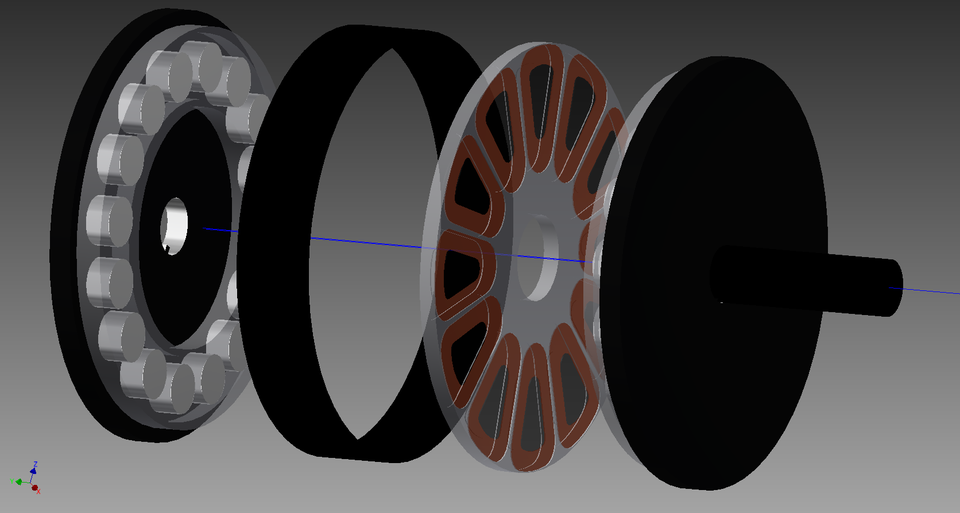 I used 0.5mm diameter copper 9x 15 meters. The magnet plates are made of neodymium magnets...
Axial Flux Generator
thingiverse
I'll post more instructions as I progress with the project, but the basic idea is: 1) rotor (you'll need two copies) a) print the main component (rotor.scad or rotor.stl) b) print rotor_cap c) rotor_magnet_cap needs to be made of steel to correctly...
Axial flux generator
thingiverse
Hello, That's all the files you need to make an axial flux generator. All parts are designed to be easily printed in the largest number of printers and for a very easy assembly. The central plateau consists of 9 coils connected in series star and.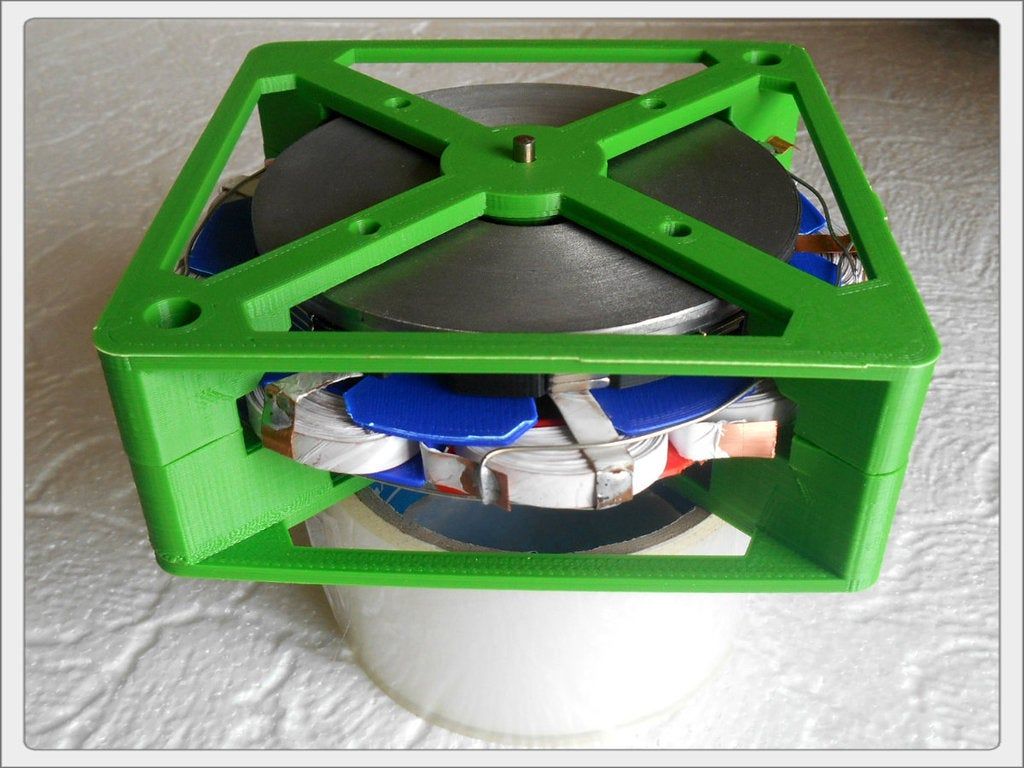 ..
3D printed axial flux alternator with poured in place structure
cults3d
This is a platform for my new turbine design, which I'll be releasing in the near future, and I wanted anyone with an inexpensive FDM printer to be able to test. I had to develop my own as I couldn't find a commercial unit that could produce the...
3D printed axial flux alternator with poured in place structure
thingiverse
This is a platform for my new turbine design, which I'll be releasing in the near future, and I wanted anyone with an inexpensive FDM printer to be able to test.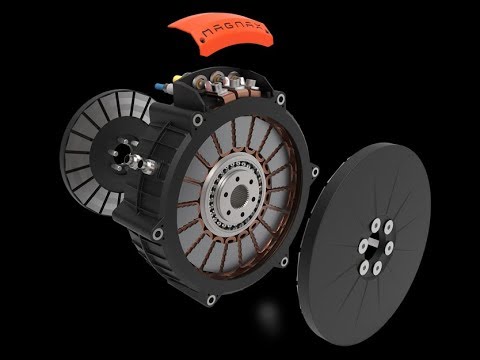 I had to develop my own as I couldn't find a commercial unit that could produce the...
Axial Flux Generator
thingiverse
This axial flux generator is huge, almost 11 inches diameter. Magnets are N52 measuring 2 x 1 x 0.5 inches / 52 x 26 x 13mm with a #8 center screw hole for mounting. Stator accepts the included coil formers and tracks in the stator keeps the...
Kilowatt Axial Flux Generator
thingiverse
This is an axial flux generator designed to be printed on a RepRap/Makerbot or similar, with a small build envelope. It features (more-or-less) toolless assembly. Instructions SAFETY WARNING This generator uses rare earth magnets, so be extremely.
..
GB5015EN Brushless Gimbal Motor with Encoder
grabcad
GB5015EN Brushless Gimbal Motor with Encoder
40x40x10mm Brushless Axial Fan
grabcad
Generic 40mm brushless fan.Manually measured and with online references.Designed in Fusion360.
Axial Flux Halbach Rotor Jig
thingiverse
A rotor for a fully core-less axial flux alternator. The rotor contains cut outs for 12 magnets with dimensions of 25mmx10mm x3mm.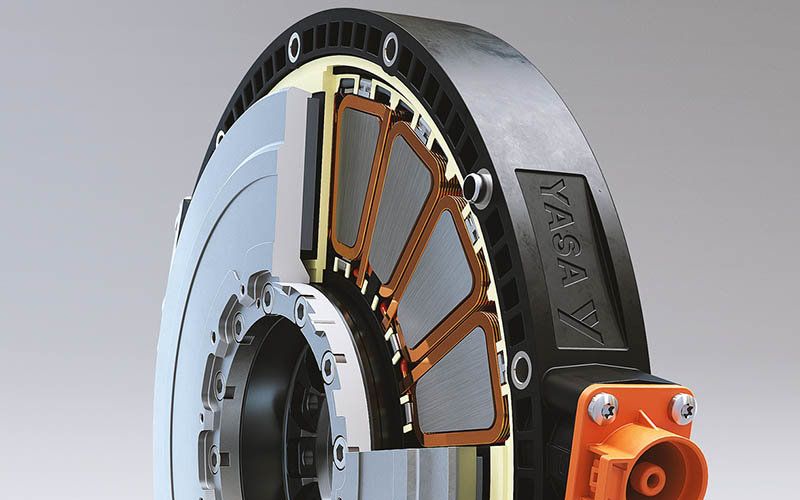 And cut out slots for an optional halbach array. The slot dimensions are for magnets with dimensions of 20mmx10mmx3mm....
How to print an axial flow motor that uses PCB traces as solenoid coils
How to print an axial flow motor that uses PCB traces as solenoid coils
Tags: Motor PCB new technology

At first I just wanted to make a very small drone. But I quickly realized that there was a limiting factor in my design, namely the size and weight of the engine. Even a small motor is still a discrete device and needs to be connected to all other electronic components and structural components. So I started to wonder if there was a way to combine these components and reduce the quality a bit.
My inspiration comes from how some radio systems use antennas made from copper wires on a printed circuit board (PCB). Can I use something similar to create a strong enough magnetic field to drive a motor? I decided to see if electromagnetic coils made from PCB tracks could be used to make axial flow motors.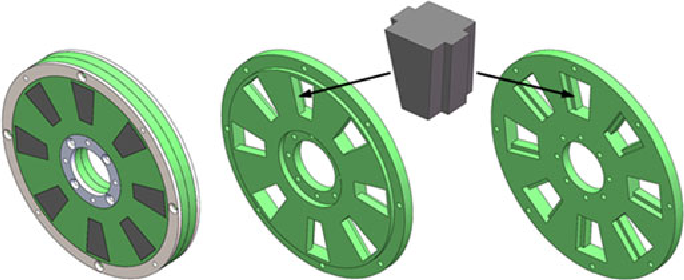 In an axial flow motor, the electromagnetic coils that form the motor stator are mounted parallel to the disc-shaped rotor. Permanent magnets are built into the rotor disk. The stator coil is driven by alternating current to rotate the rotor.
The first task is to make sure that I can generate enough magnetic flux to spin the rotor. Designing a flat helical coil and running current through it is very easy, but I limited my motor diameter to 16mm so that the diameter of the entire motor would be comparable to the diameter of the smallest completed brushless motor. 16mm means I can fit a total of 6 coils under the rotor disc, with about 10 turns per coil. Ten turns is not enough to generate a large enough magnetic field, but it is easy to make multilayer printed circuit boards these days. By printing in stacked spools (with spools on each of the four layers), I can get 40 turns per spool, enough to turn the rotor.
As the design progressed, a more serious problem arose. To keep the motor rotating, the dynamically changing magnetic field between the rotor and stator must be synchronized.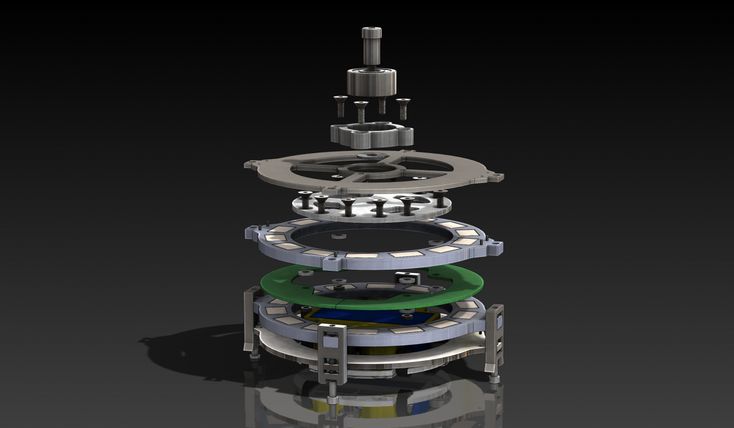 In a typical AC driven motor, this synchronization occurs naturally due to the arrangement of the brushes connecting the stator and rotor. A brushless motor requires a control circuit that implements a feedback system.

In the brushless motor I made before, I measured the back EMF as feedback for speed control. The reason for back EMF is that a rotating motor is like a small generator generating a voltage opposite to the voltage used to drive the motor in the stator winding. Reverse EMF induction can provide feedback information about how the rotor is turning and allow the control circuit to synchronize the coils. But in my PCB motor, the back emf is too weak to use. To this end, I installed a Hall effect sensor that can directly measure the change in the magnetic field to measure the speed of the rotor and its permanent magnet rotating above the sensor. This information is then entered into the engine control circuit.
To make the rotor itself, I turned to 3D printing.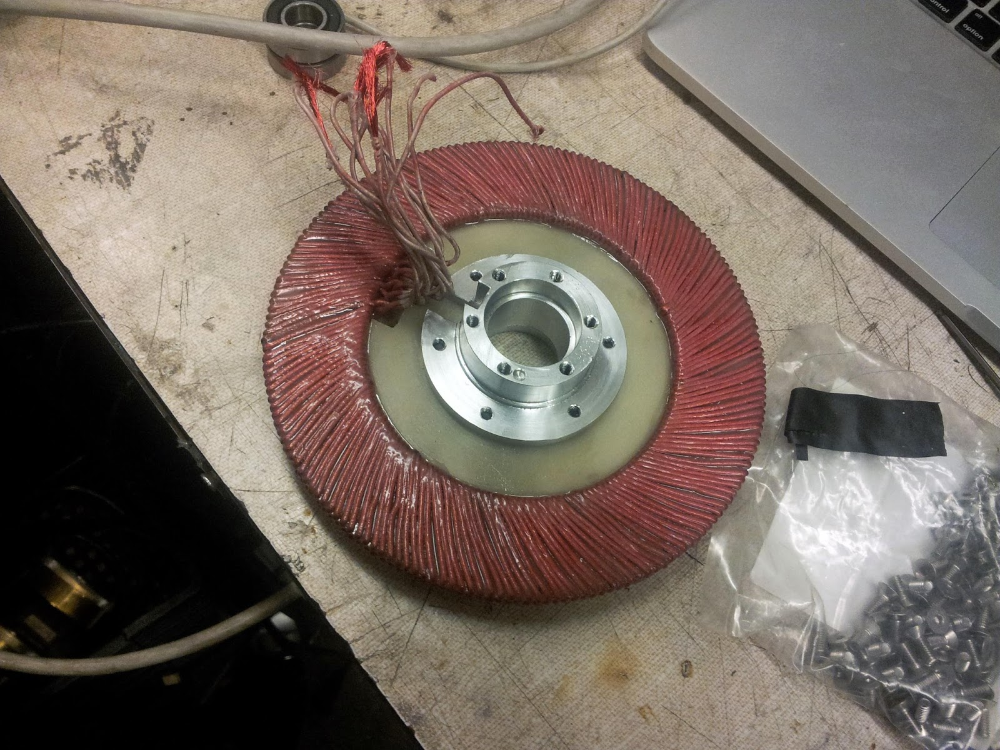 At first I made a rotor, mounted it on a separate metal shaft, but then I started printing a fixing shaft as an integral part of the rotor. This simplifies the physical components down to a rotor, four permanent magnets, a bearing, and a circuit board that provides the coils and structural support.
I received my first electric motor quickly. Tests show that it can generate 0.9g/cm static torque. It wasn't enough to reach my original goal of making a motor built into a drone, but I realized that this motor could still be used to move a small and cheap robot -wheels on the ground, so I insisted on researching (the engine is usually one of the most expensive parts on a robot). This print motor can run from 3.5 to 7 volts, although it gets quite hot at higher voltages. At 5V, its operating temperature is 70°C, which can still be controlled. It consumes about 250 mA of current.
I've been working hard at the moment on increasing engine torque (you can follow the research progress I keep posting on Hackaday.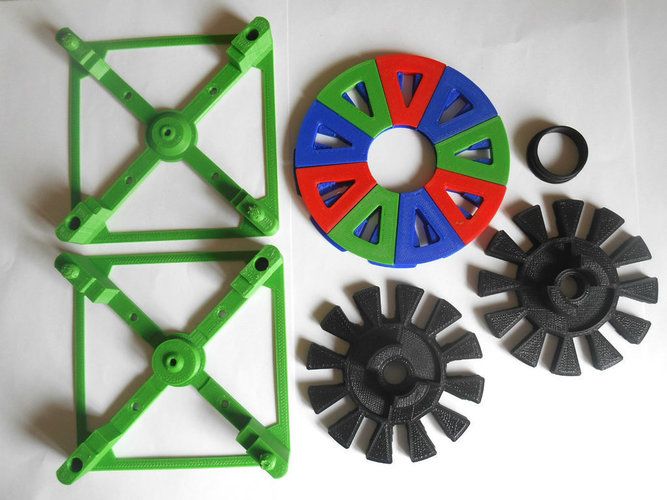 https://hackaday.io/project/39494-pcb-motor). By adding a ferrite sheet to the back of the stator coil to hold the coil's magnetic field lines, I can nearly double the torque. I am also working on other prototypes with different winding configurations and more stator coils. Also, I was trying to use the same technology to build an electric PCB actuator that could drive a 3D printed slider sliding over a row of 12 coils. Also, I'm testing a flexible PCB prototype that uses the same printed coil for an electromagnetic drive. My goal - even if I can't build a small drone that can fly in the sky - is to start building robots with smaller and simpler mechanical structures than existing robots.

---
Smart recommendation
Usage and detailed explanation of the Iterator and Iterable interfaces
Using and explaining the Iterator and Iterable interfaces in detail The base interface of the Java collection class is the Collection interface. The Collection interface must inherit the java.
lan interface...
Android detects if the current device has a proxy
Basically it is for reading wifi configuration information via reflection, but the proxy can't be changed since version 6.0 and the permissions will be checked and only the system permissions...0005
CCF1007 Calculate the remainder
Note. One thing to note here is that there is no remainder operator in the C -language float number....
Various systems to achieve loading and self-service
Recently, I have been drumming all kinds of intranets, almost all service clients +, the server is open 24 hours, so you do not need to make an article, but the client must boot from download, for example, Turn on ...
PHP file garbled solution
1. Check if the project's encoding format is UTF-8 2. Add the following code at the top of the page 3. If it's a PHP file with a mixture of HTML and PHP, you need to
Below the label, add the following code:...
You you may also like
Springboot generates tokens and intercepts tokens (not intercepted on registration)
1.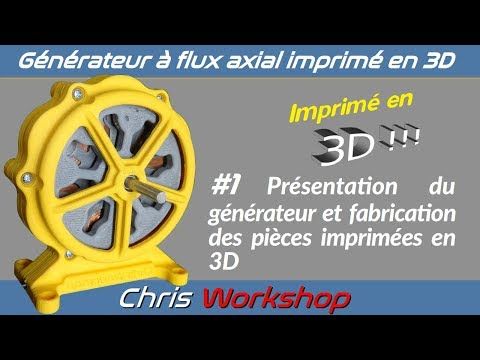 Generate token When users register: 2. Intercept token and release from interception on registration When a user requests, the cookie carries the token, 2.1PassportInterce...
12.9 Week 4
D - Problem D Time limit1000 ms Memory limit32768 kB Given three sides, evaluate if you can form a triangle. Input The first line of the input contains the number M, followed by M lines, each ...
Implementing the RIP Routing Protocol
Introduction There is a link in Data.txt in Data.txt, N1-N7 public network, with 6 R1-R6 routers. The content is as follows: N1 R1 N2 N2 R2 N3 N3 R3 N4 N4 R4 N5 N5 R5 N6 N6 R6 N7 Define the class ...
(C#) Factory Method Pattern
1. Factory method template First an interface for creating objects, let the subclass decide which class to create. The factory method defers the instantiation of the class for its subclasses. * Factory template
Provincial Special Practice CTSC2017 Gefftte
Please note that number 2 When spicy! Find the rules (n&m) ==m0001
3DPrintStory &nbsp&nbsp 3D printing process &nbsp&nbsp How to 3D Print an Engine (Top 5 Models for 3D Printing)
3D printing at home has come a long way.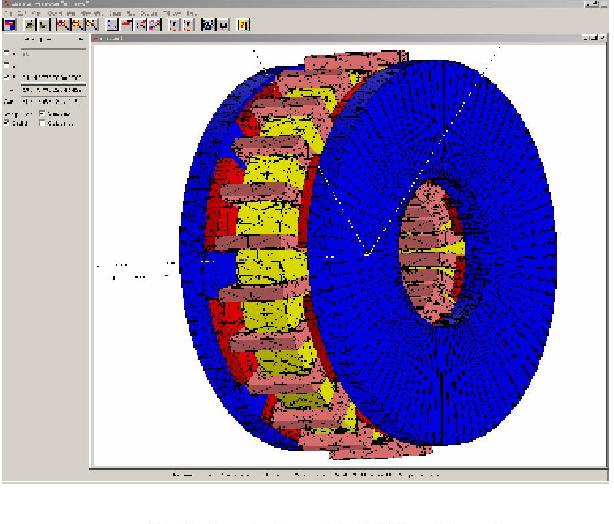 To date, there are a huge number of 3D printers in various price ranges, there are plenty to choose from. And as there are more and more happy owners of 3D printers, the community is growing, there is a huge number of 3D models that people share. But the static figures downloaded from Thingiverse are gradually getting bored and I want new challenges and experiments. Well, you've come to the right place. How about printing a running electric motor?
If you are interested, then welcome to the rest of the article, as here we have collected for you the best options for engine designs that you can print on your 3D printer.
Brushless motor
Designed and manufactured by Christophe Laimar, this motor has impressive power. The 3D printed motor uses a 3D printed rotor and stator and delivers 600W of power with an efficiency of 80%. The complexity of 3D printing rightly allows it to be used as a demonstration of technical prowess as well as knowledge of 3D printing.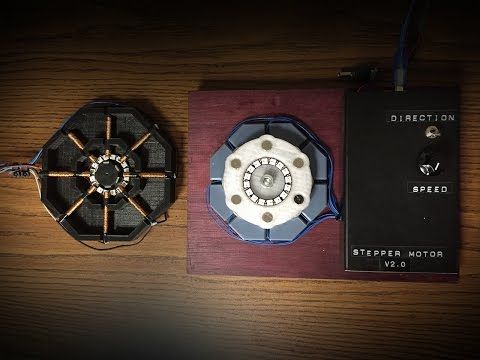 Where to find : You can download the part files from the developer's website for a fairly small $10 license fee. Also included is an approved list of 3D printing hardware and engine components.
How to make : Christoph provides very detailed information on how to print and assemble this impressive brushless motor project. You can find the full instructions for 3D printing and assembling this model on Instructables.
You can see how this engine works in the video below.
Simple DC Motor
This motor is amazing in its simplicity: it was designed for training purposes by user Thingiverse for MakerEd Challenge 2.0.
Where to find : Thingiverse has all the parts you need to 3D print this DC motor. In addition, there are detailed instructions for assembling the model, as well as materials with examples of its use.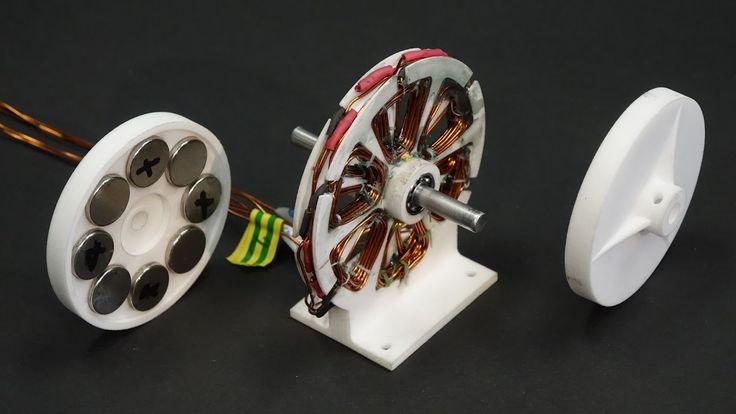 How to make : Follow instructions on Thingiverse where the author recommends printing at a high resolution of 0.1mm. In addition, it provides a complete list of required parts for a complete build so that even before starting this project, you can be fully prepared and armed with everything you need.
A short video showing the operation of this 3D printed motor is shown below.
Mendocino small solar motor
As stated by the creator, "The Mendocino engine is a solar-powered electric motor with magnetic levitation." Watching a video of his work will definitely make you wonder how interesting this design really is. The assembled model is practically a work of art, with a stylish floating design.
Where to find : This unusual engine model can be found on Thingiverse.
How to make : The author used a 0.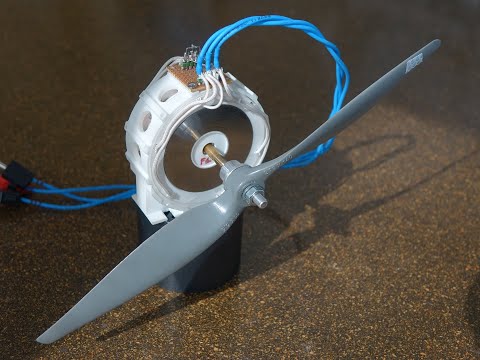 5 mm nozzle with a layer height of 0.2 mm for the stator components. Detailed instructions are also provided on the Thingiverse page.
Tesla turbine
The model was originally designed and manufactured by the Portuguese manufacturer and engineer Integza. This 3D printed engine is based on a Tesla turbine. It is propelled by the use of high-pressure air, acting in a vortex through thin, 3D printed plates. The original design used a few 3D printed components, but the current second iteration is almost entirely 3D printed.0005
Where to find : The author has posted 3D printing files and instructions on her Thingiverse page.
How to make : unfortunately the author does not offer any technical documentation. But the author has a video where he reveals some background of this project, and also describes the build process.
Spring Motor
Designed and printed by Greg Zumwalt, this powerful 3D printed spring motor demonstrates the unique properties of PLA plastic. And it's especially impressive that Greg has created many other models based on the lessons learned in this project.
Where to find : Greg Zumwalt posted all his part files on MyMiniFactory.
How to make : Greg has posted instructions on MyMiniFactory that explains in detail how to print and assemble each of the parts. The most important tip is to print with 100% coverage. In addition, he recommends using light machine oil for lubrication.
Here are just a few options to make your 3D printed projects even more colorful and impressive. As you can see, 3D printing is about more than just static miniatures. Implement at least a couple of the above projects, and your knowledge in the field of 3D printing (and not only) will expand significantly.