3D print service sydney
Sydney 3D Printing Service - FREE SHIPPING
3D printing provides an opportunity for you to see your idea completely materialised in physical form. Traditionally, creating an item of this nature would require contracting a company in manufacturing, which would cost a lot of money because major manufacturers produce items in mass for large scale sale and distribution, as opposed to 3D printing where you can custom create an item to suit your needs in a fraction of the time and cost. The following are the most significant advantages to 3D Printing:
​
1. Faster Turn- Around Time
3D Printing is faster than traditional subtractive and injection-mold methods. Whether it be a test model or a prototype product, 3D Printing provides the flexibility and consistency for the benefit of clients and customers alike.
​
2. Quality
3D Printing eliminates the potential for poor craftsmanship and human error. Optimised design based on the specifications of the required object to be printed and based on the type of printer, helps to minimise the risk of a failed print and can help to reach a positive outcome  
​
3.
Affordability
Conventional manufacturing is predominantly large scale operations, whereby heavy machinery is operated by highly skilled technicians, this process is costly taking into consideration the cost of labor and the cost of operating the machines. 3D printing on the other hand, significantly reduces the chain of command and over-heads; and often a single operator initiating a print command will suffice.
​
4. Testing
Due to the luxury of fast print and turn-around time, the opportunity to do extensive testing is afforded. You are able to conduct comprehensive testing in order to locate potential flaws and if necessary, make digital modifications to the CAD design file to initiate a re-print.
​
5. Freedom to Customise
Conventional manufacturing is based around the idea of mass production for mass consumption, there is very little room for customisation. Whereas in the case of 3D Printing, the opportunity to create a fully customised and personalised object is afforded, the only limitation, in this case, is the creativity of the designer and the capacity of the chosen printer.
​
6. Risk Mitigation
Rather than producing items on a large scale, which has been the case traditionally, and running the risk of a bad production line due to minor flaws; 3D Printing gives the benefit of producing on a small scale for testing before embarking on potential major production. 
​
7. Diversity In Choice of Raw Material
3D Printing provides a wide array of options with regards to the material that can be used to produce a physical object. Some of these include plastic, glass, metal, wood, paper, bio-material, ceramics, etc.
​
8. Less Waste
Conventional manufacturing processes involve the production of a lot of waste due to the subtractive approach, however 3D printing being an additive approach uses much less waste often only requiring the material needed to produce the object and in some cases minor support material.
​
9. Health And Safety
Less human resources mean a reduction in risk of injury. Furthermore, eliminating the need to operate heavy machinery means less potential for short term and long term health issues.
​
10. Education
Being a relatively new technology, 3D Printing provides the opportunity to learn, the same way that the introduction of personal computers to schools changed the way children learned in the early '90s, introducing 3D Printers into schools and incorporating them as a learning tool in the curriculum can influence an entire generation. 3D design and printing teaches students how to create an abstract digital design and then watch it come to life reducing the need for physical craftsmanship. The trial and error process can also help students to understand optimisation methods and design techniques in dealing with complex prints; locating flaws and making necessary digital changes to understand why a print may have failed and rectify it. Moreover, 3D Printers are usually modular, this can also be a teaching mechanism, whereby changing, replacing and modifying internal printer parts can become part of the learning process.    
​
​
​
​
SLS 3D Printing Service in Sydney – 3D Printing Studios
Our 3D Printing Capabilities
3D Printing
3D Printing Studios has one of the widest 3D Printing capability in Australia, Singapore and Malaysia.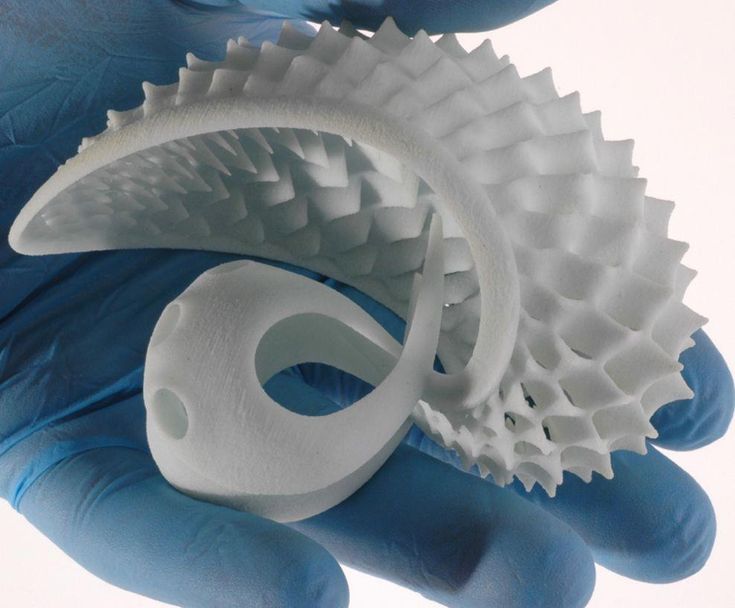 Whatever your project we have the right technology to bring it to life. Our highly skilled team of designers and engineers know which 3D Printing technology is right for which projects, so contact us today or head into one of our studios.
Instant 3D Printing Quote
Fused Deposition Modelling (FDM)
FDM is a great technology for producing quick turnaround prints. It is used extensively in the studios as it offers a large range of material options. The maximum print size is 900 mm x 605 mm x 900 mm (H)
Read More
HP Multi Jet Fusion (MJF)
HP Multi Jet Fusion is a new additive manufacturing method invented and developed by the company Hewlett-Packard (HP). Parts produce by this technology is strong and durable close to a machine or injected molded part. Effective build area is about 380 x 284 x 380mm.
Read More
Selective Laser Sintering (SLS)
SLS produces strong models.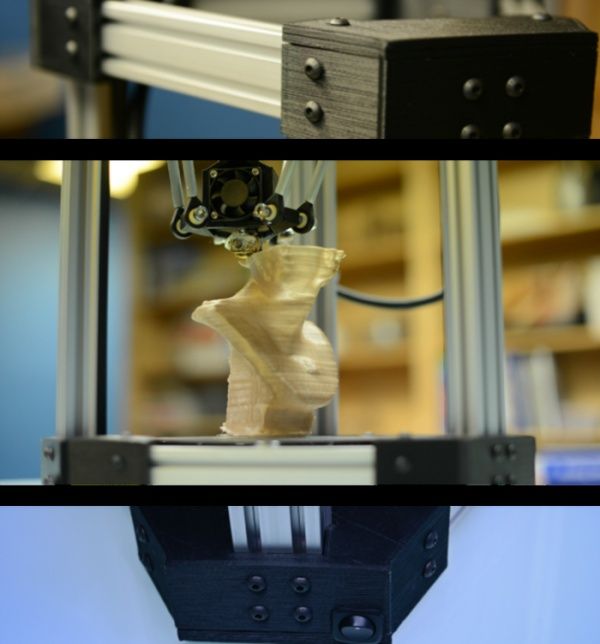 It uses Polymide which is a Nylon material. The maximum build size for SLS printing is about 200 x 250 x 330mm.
Read More
Stereo- lithograph (SLA) & Polyjet by Stratasys
We use SLA and Polyjet for prints that require high detail or for transparent objects. We can produce up to about 1200 x 750 x 550mm in size for a single print.
Read More
Mimaki Full Color UV Curable Inkjet (3D Printing Services available in Asia only)
Mimaki high resolution full color 3D printing creates exceptionally beautiful objects with vibrant colors.Full color of more than 10 million different colors. Effective build volume is up to 508 × 508 × 305 mm.
Read More
Technology
Application
Materials
Rapid Prototyping
Low Volume Production
Fused Deposition Modeling (FDM)
– High End & Commercial Grade Plastics. Tolerance: +/- 0.1mm – 0.3mm
– Conceptual models

– Functional prototypes

-Manufacturing tooling

– Production parts

– Medical Devices: Prosthetics & Orthotics

– High Precision Parts

ABS-M30, ABSPlus, PC-ABS, PC, PC-ISO, Nylon12, ABS-ESD7 (Static-Dissipative), ASA
Fused Deposition Modeling (FDM)
– Low-end Grace Plastics. Tolerance: +/- 0.3mm – 0.8mm
– Conceptual models
– Functional prototypes- Medical Devices: Prosthetics & Orthotics
ABS, PLA, PETG, TPU (Flexible), TPE, Wood-filles, Metal-filled, Flame retardant, PEEK, ULTEM and more
Stereolitography (SLA)
– Ultra precision. Tolerance: +/- 0.2mm – 0.5mm
– Conceptual models
– Functional prototypes
– Manufacturing tooling
– Production parts
ABS-M30, ABSPlus, PC-ABS, ABS-ESD7 and more
– Conceptual models
– Functional prototypes
– Manufacturing tooling
– Production parts
ABS-M30, ABSPlus, PC-ABS, ABS-ESD7 and more
– PP/ ABS- like performance models(Strong and durable)
– Electronic products
– Snap-fits,assemblies
– Master patterens for casting
– Production-like prototypes
Accura Xtreme TM (Grey) and more
Stereolithgraphy(SLA)
– Low-end precision. Tolerance: +/- 0.5mm – 0.8mm
– Conceptual models
– Functional prototypes
– Snap-its, assemblies
Clear-White, Grey,Black resin,

Tough resin,

Flexible resin,

Durable resin,

High Temp resin,

Castable Wax resin for Jewelry,

Durable Resin Polypropylene like result.

Polyjet Standard / Multijet

Tolerance: +/- 0.1mm – 0.3mm

– Models that require great representation

– For small parts with complex design

– Medical devices

– Electronic housing

Photo-polymers Vero white, grey, black or Durus white, and more
–
Metal 3D Printing using (Direct Metal Laser Sintering (DMLS) and Selective Laser Melting (SLM)
– Complex part designs
– Spare parts
– Functional parts
– Biomedical implants-Engineering Mold and Conformal cooling channel inserts
Titanium (Ti64ELI), Stainless Steel (316L) and 15-5PH, Maraging Steel (MS1) and more
Selective Laser Sintering (SLS)

Tolerance: +/- 0. 2mm – 0.5mm (Desktop SLS)

+/- 0.1mm – 0.3mm (Industrial SLS)

– Architectural models
– Functional parts
– Complex parts
Polyamide PA12, PA2200 Nylon powder

Color: White, Dark Grey, Flexible TPU Black, Grey,

HP Jet Fusion / Multi Jet Fusion 3D Printing Solution (MJF)

Tolerance: +/- 0.1mm – 0.3mm

– Strong & Flexible Parts

– Functional parts
– Complex parts

Polyamide PA12 Nylon  powder

Colors: Grey, Black and more

Certified for HP Jet Fusion 3D printers

 
 
Mimaki & Stratasys Full Color UV Curable Inkjet

Tolerance: +/- 0.5mm – 1mm

– Rich Full Color Application for use of display in the following industries:

-Property & Interior Design Models

– Prototype Models

– Marketing Models

– Consumer Products

– Medical Display Models

Modeling ink: MH-100 (C, M, Y, K, White, Clear)
Support material ink: SW-100
 
 –
* As we evolve, new technology and materials will be made available.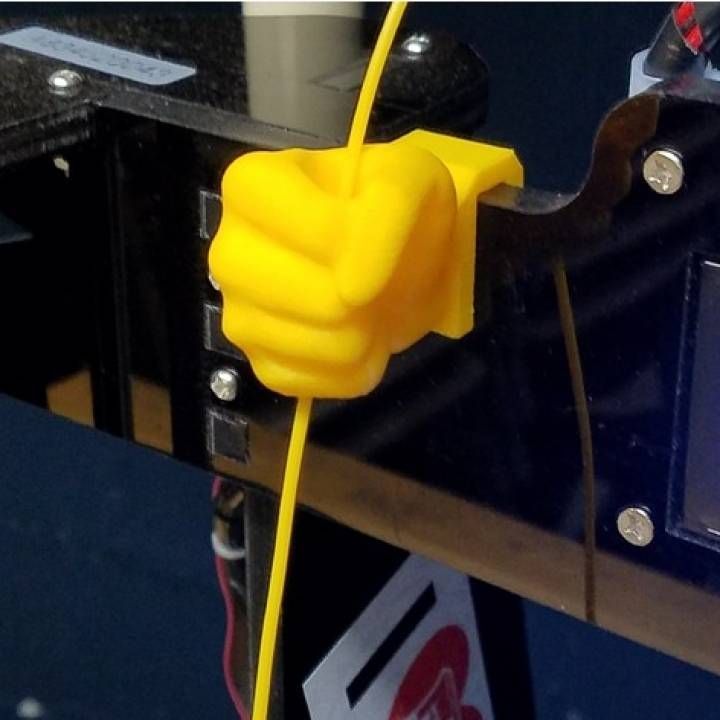 Contact us today for a discussion.
Some of our Machines
3D printed regenerative heart valves that grow with patients
Researchers at the Technical University of Munich and the University of Western Australia are using 3D printing technology to develop artificial heart valves made from a patient's own cells that grow as they age.
This approach overcomes the shortcomings of conventional prosthetic heart valves, which last only a limited number of years and therefore require multiple replacement surgeries.
Scientists used a melt electroforming 3D printing process to create a porous scaffold* from a patient's own cells. Melt electrospinning is an advanced additive manufacturing technology for depositing predetermined micrometric fibers that works by combining an applied electric field, temperature and pressure to create a charged jet of molten polymer.
The researchers used this technology to apply microfibers less than one-tenth the thickness of a human hair with extreme precision in a predetermined pattern, giving the resulting fiber scaffolds the desired characteristics.
Melt electrospinning* provides significant advantages over other fiber forming methods such as conventional electrospinning as it allows the fabrication of scaffolds with customized mechanical properties, macroporosity and pattern for a wide range of applications including implant tissue engineering and disease modeling.
Currently, if damaged heart valves cannot be repaired, current treatments include the implantation of a prosthetic valve, which should ideally remain in the patient's body for the rest of their lives. However, the service life of such valves is limited, so patients have to undergo numerous surgical interventions to replace them. This problem is especially relevant for pediatric patients, as they require new valves as their bodies grow.
The research team's regenerative approach to tissue engineering of the heart valve aims to overcome the limitations of existing mechanical and biological prostheses by making a valve that can grow and change with the patient.
To do this, it was necessary to print a scaffold with sufficient porosity so that the cells could penetrate the structure and develop.
The team used a melt-blown 3D printer to create heart valve implants that mimic various tissue structures in a patient's own aortic heart valve. The digital platform printed complex patterned structures, which were then connected to tubular microporous hydrogel scaffolds.
The resulting printed structure was able to withstand the complex functions of a heart valve while remaining porous enough for the patient's own cells to colonize and proliferate. The team tested the capabilities of their artificial heart valve by creating a mock circulatory system and subjecting it to the same pressures and flow rates that a natural heart valve can withstand.
According to the team, the test results were promising and the valve met ISO standards. Despite encouraging results, the team acknowledges that testing cannot predict long-term valve function, and in vivo studies will be conducted to evaluate the remodeling process and the rate of scaffold degradation, among other factors.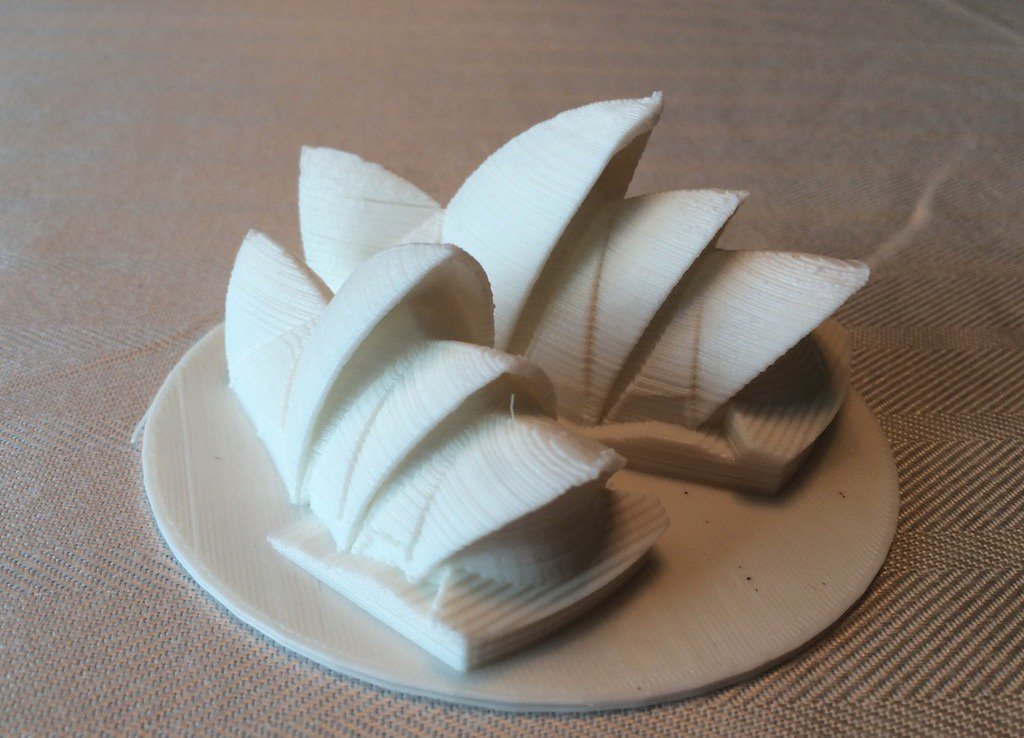 * Scaffold is a matrix structure of a biomaterial that serves as a substrate and guide for tissue regeneration. It is used in combination with biological carriers that accelerate the healing and regeneration of bone tissue.
** Electrospinning (electrospinning, electrospinning) is a method of obtaining polymer fibers as a result of the action of electrostatic forces on an electrically charged jet of a polymer solution or melt.
The Masters Movement, IP Litigation and Law Reform
October 2019
Author: KTU, Brisbane, Australia
3D printing is an industry based on the principle of additive manufacturing (as opposed to the principle of subtractive manufacturing that underlies the traditional manufacturing industry). 3D printing is also associated with the Craftsmen Movement, a social movement whose main idea is to develop designs for various products and share them.
Currently, the development of 3D printing is in a transitional phase.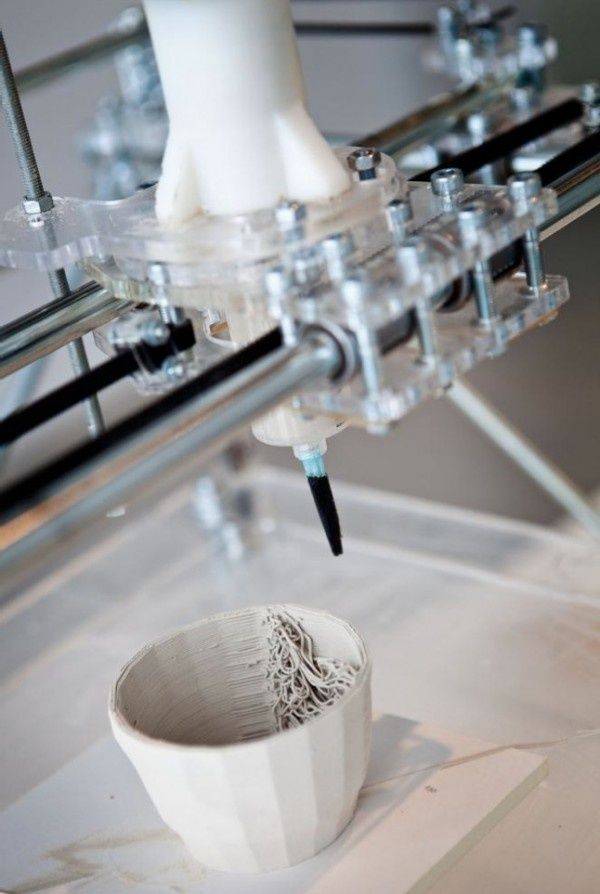 While the consumer "3D printing revolution" has failed, other varieties and categories of 3D printing have seen growth. (Photo courtesy of Queensland University of Technology)
3D printing is currently in transition. The consumer "3D printing revolution", which aimed to have a 3D printer in every home, has failed. MakerBot, a pioneer in 3D printing, is having trouble with its changing approach to intellectual property (IP) issues, disrupting its ties to the open source software community, and the user audience turned away from it. As former MakerBot CEO Bre Pettis said in an interview, "The open source community has kicked us out of their paradise." As a result, MakerBot was acquired by Stratasys, a leader in the 3D printing industry, which restructured and repurposed it.
Some other key players also went bankrupt. In particular, TechShop, a membership-funded and open-to-all network of studio-workshops for home craftsmen, went bankrupt. Maker Media, which publishes Make magazine and hosts craft festivals in the United States, has gone under external control.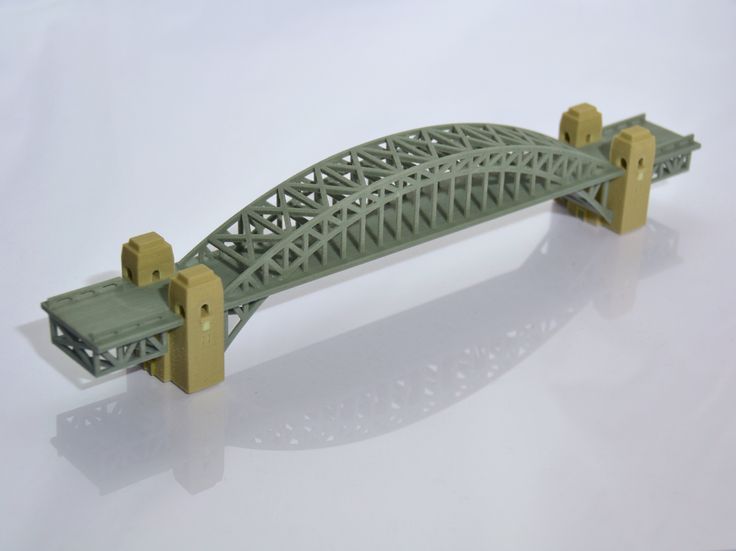 Make magazine founder Dale Doherty is trying to revitalize his project with a new structure he created called Make Community LLC.
Industrial 3D printing continues to grow
Although personal 3D printing has not developed as expected, there has been growth in a number of other forms and categories of 3D printing. Along with robotics and big data, 3D printing has become one of the promising technologies in the manufacturing industry. Companies specializing in information technology and design are working to improve the way 3D printing is used. Significant investments, especially from transport companies, have been attracted by the technology of 3D printing of metal products. In addition, there have been large-scale experiments related to the application of 3D printing in the healthcare sector, including 3D printing in dentistry, 3D printing in medicine, and bioprinting.
As technology improves and develops, there have been several cases of lawsuits being filed in the courts, as well as certain political developments regarding the regulation of the 3D printing industry.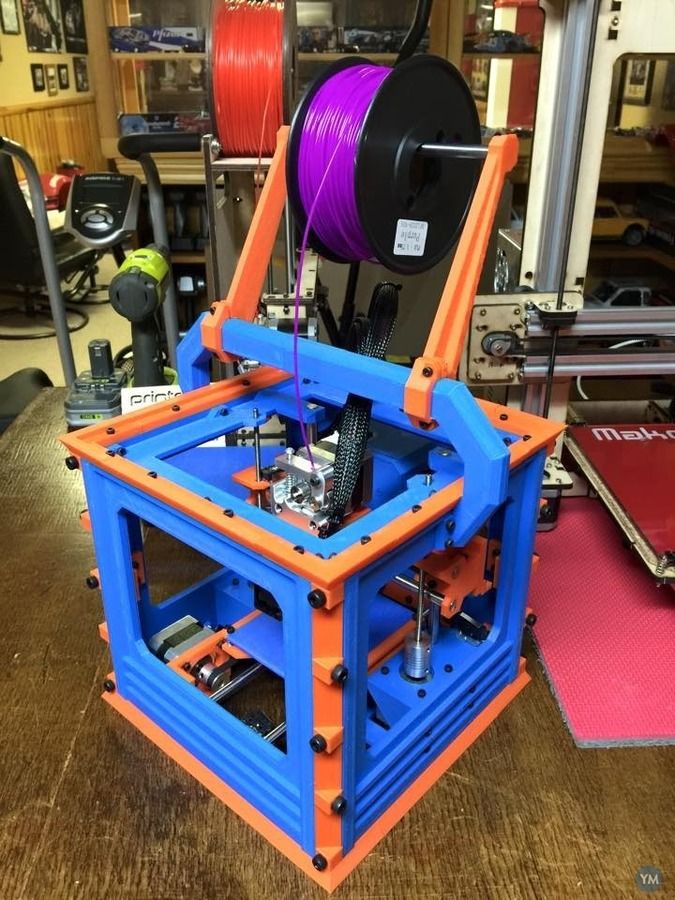 Our recently published book 3D Printing and Beyond explores some of the major developments in IC and 3D printing. In particular, it analyzes the issues of 3D printing in relation to areas such as copyright law, trademark law, patent law, and trade secrets (as well as some of the broader issues related to the regulation of 3D printing). In addition, the book highlights the use of open licensing mechanisms in the field of 3D printing.
3D printing and copyright law
A few years ago, there was a panic that the widespread use of 3D printing would create a wave of large-scale infringements of authors' rights, similar to the situation that arose with the advent of the Napster file-sharing network . Although such fears have not yet materialized, there have been various conflicts related to copyright and 3D printing. For example, Augustana College (United States) objected to 3D scanning of Michelangelo's statues, even though they were not subject to copyright protection and were clearly in the public domain.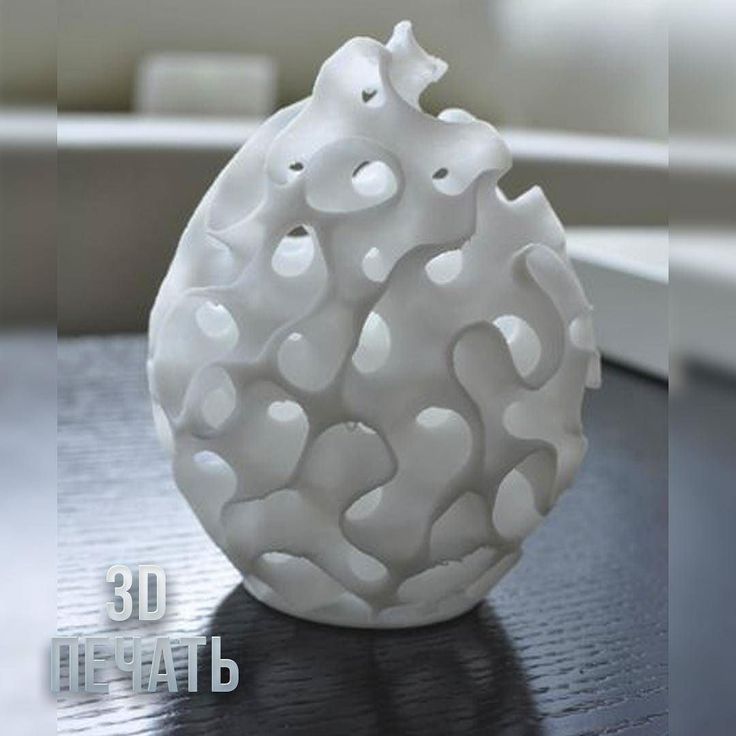 The American cable television network HBO has blocked the sale of an iPhone stand in the form of an "iron throne" from the TV series "Game of Thrones", made according to the drawings of designer Fernando Sosa using 3D printing. United States singer-songwriter Katy Perry has demanded a ban on the sale of a 3D-printed "shark on the left" figure by the same designer (nevertheless, this product subsequently reappeared in the Shapeways 3D Printing Systems catalog). The heirs of the French-American artist Marcel Duchamp opposed the production of a 3D-printed set of chess pieces based on the works of this artist.
"There have been large-scale experiments with 3D printing applications in healthcare, including 3D printing in dentistry, 3D printing in medicine, and bioprinting," says Rimmer. (Photo credit: Stratasys)
3D printing was also subject to the on-demand removal of content under the Digital Millennium Copyright Act (USA). Shapeways and a number of other 3D printing firms have raised concerns about the implications of this regime for online platforms and 3D printing intermediaries.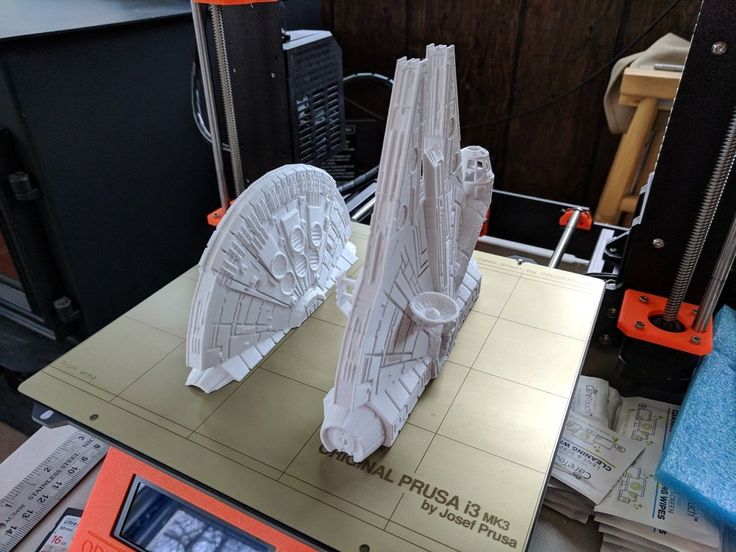 In addition, discussions took place on issues related to the use of technical protection measures in the context of copyright law and 3D printing. For example, the US Copyright Office has confirmed a limited technical protection exception for 3D printing stocks.
3D printing and design law
Developments in 3D printing have also raised the issue of product repair rights.
Efforts have been made across the European Union to recognize the right to repair in order to support consumer rights and develop a circular economy. In this regard, one of the important factors in achieving changes in the behavior of companies and consumers has become the European Greening Directive (Directive 2009/125/EC).
In July 2019, the United States Federal Trade Commission held a Hearing on "Can't be Repaired: A Workshop on Product Repair Restrictions." Significant differences remain between IP owners and right-to-repair advocates in the United States. Presidential candidate Elizabeth Warren has called for legislation to secure the right to repair for the benefit of farmers in the agricultural regions of the United States.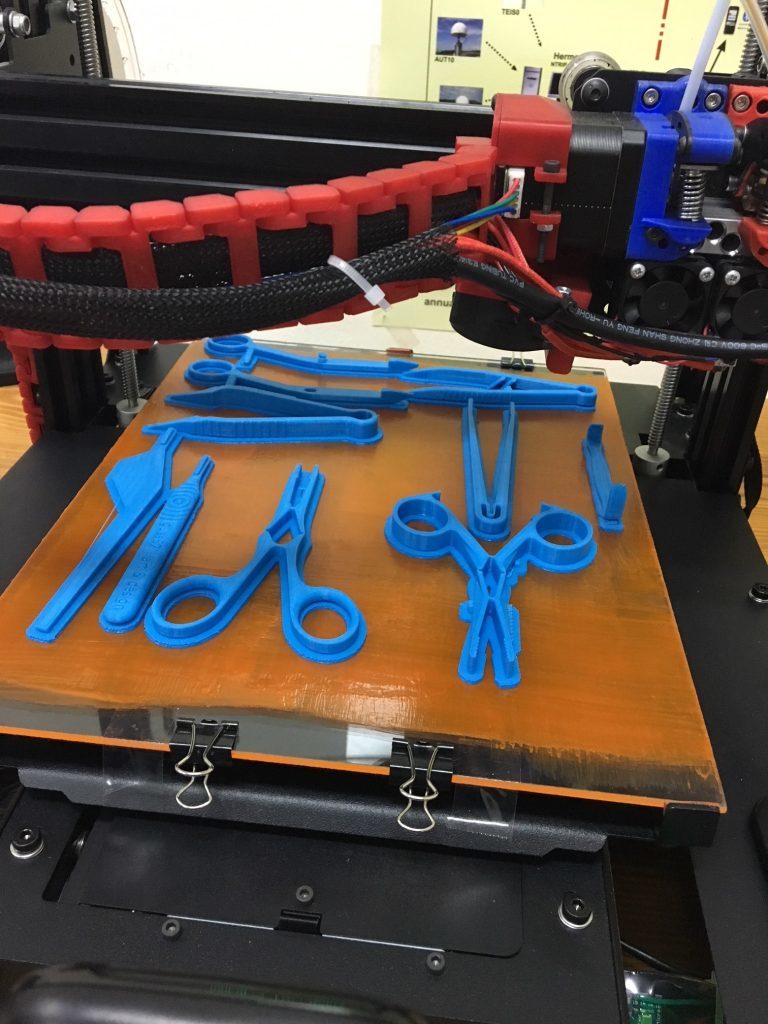 Significant and first-of-its-kind litigation in Australia regarding right to repair under Design Law ( GM Global Technology Operations LLC v S . . - S - Auto Parts Pty Ltd [2019] FCA 97). The Australian Treasury is considering policy options regarding the practice of sharing vehicle repair information.
Australian Capital Territory (ACT) Consumer Affairs Minister Shane Rettenbury called for recognition of the right to repair from the rostrum of the Consumer Affairs Forum, which includes ministers from both Australia and New Zealand. Federal Minister Michael Succar asked the Australian Productivity Commission to look into the matter.
Calls for right-to-repair laws, both at the provincial and federal levels, are also being heard in Canada. As Laura Tribe, Executive Director of Open Media, noted in this regard, "We are committed to ensuring that people have the opportunity to be the real owners of the products they own.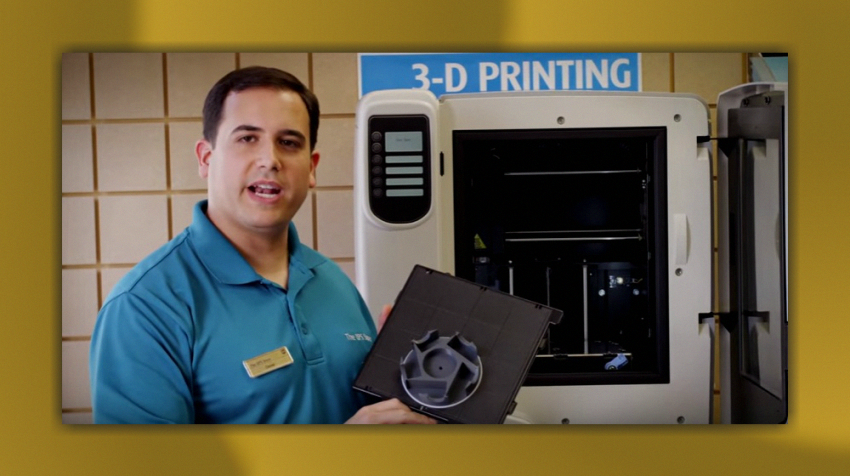 "
3D printing and trademark law
3D printing also brings uncertainty to trademark law and related legal regimes, including product substitution, identity rights, commercial use of characters, and trade dress. The legal conflict surrounding Katy Perry's trademark application for the "shark on the left" image provides some insight into some of the issues that arise in this regard.
Regarding bioprinting, Advanced Solutions Life Sciences sued Biobots Inc. Due to the alleged violation of its trademark rights ( Advanced Solutions Life SCENENCES , LLC V 900 MAY 201. Advanced Solutions Life Sciences owns and uses the registered trademark Bioassemblybot for 3D bioprinting and tissue growth.
3D printing and patent law
According to the 2015 WIPO Global Intellectual Property Report, Revolutionary Innovation and Economic Growth, 3D printing patent applications are on the rise.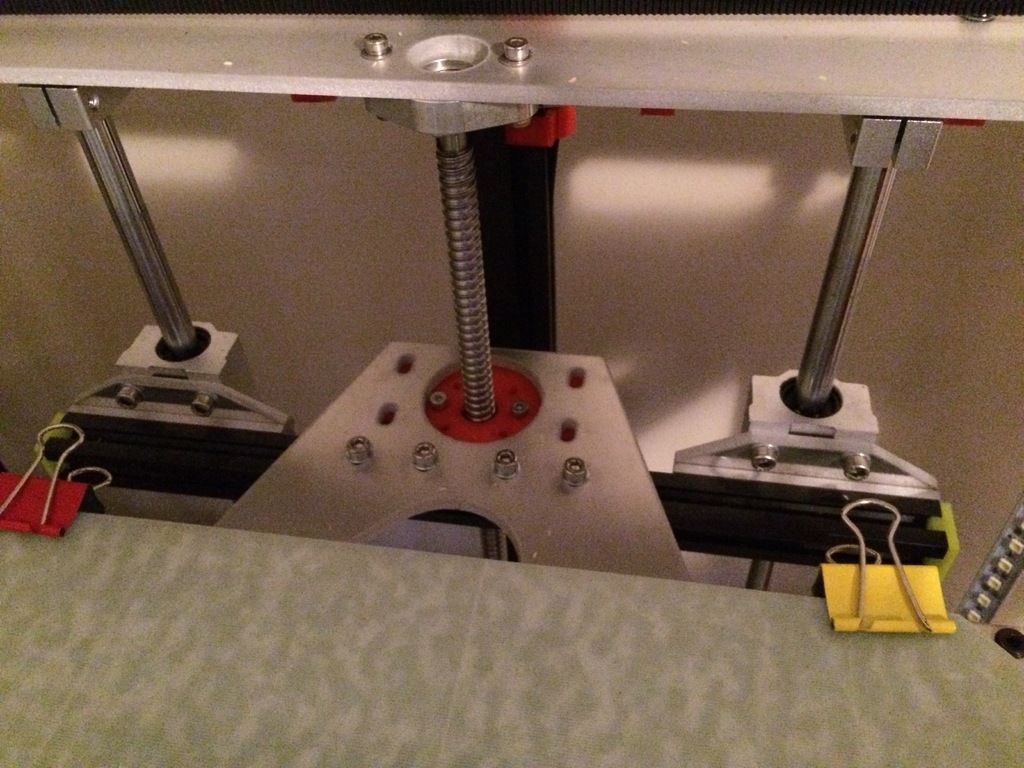 Some industrial 3D printing companies, including 3D Systems and Stratasys, have managed to build large 3D printing patent portfolios. Large industrial companies, including GE and Siemens, have also accumulated significant patent assets in 3D printing and additive manufacturing. Information technology companies, including Hewlett Packard and Autodesk, also play an important role in the 3D printing industry.
With the growing commercial importance of 3D printing in the manufacturing industry, there have been a significant number of litigations related to 3D printing of metal products. In July 2018, as part of the "Desktop Metal Inc." v. Markforged, Inc. and Matiu Parangi (2018 Case No. 1:18-CV-10524), a federal jury found that Markforged Inc. did not infringe two patents owned by rival Desktop Metal Inc. (See Desktop Metal Inc. v. Markforged, Inc. and Matiu Parangi (2018) 2018 WL 4007724 (Massachusetts District Court, jury verdict). In this regard, the CEO of Markforged Inc. ." Greg Mark stated, "We are pleased with the jury's verdict that we have not infringed patents and that Metal X technology, which is the latest addition to the Markforged 3D printing platform, is based on our own Markforged's proprietary designs.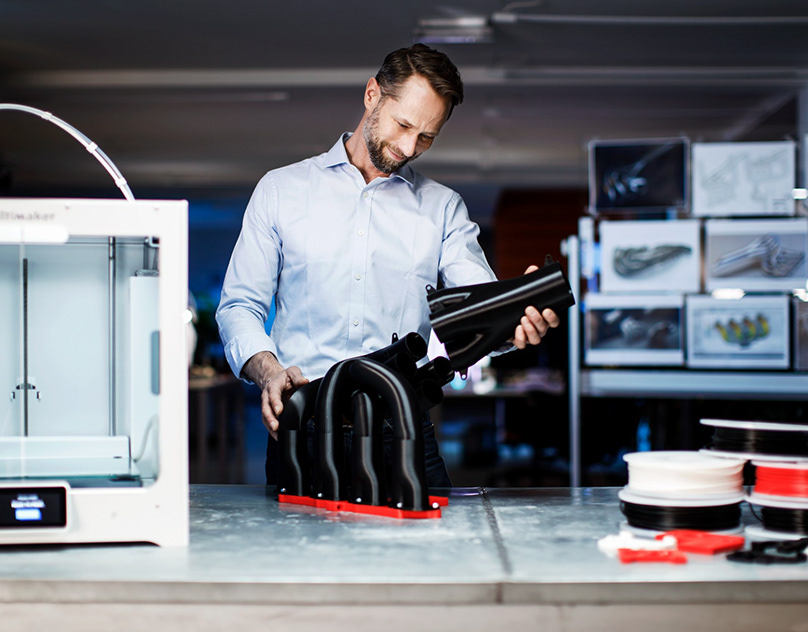 " For its part, a spokesman for Desktop Metal noted that it was "satisfied that the jury recognized the validity of all claims in both Desktop Metal patents, which were discussed in a lawsuit against the company "Markforged"
In 2018 (after the above verdict) Desktop Metal Inc. and Markforged Inc. entered into a confidential financial agreement that settled all other litigation between them. However, in 2019 Markforged Inc. filed another lawsuit against Desktop Metal Inc. due to the fact that, according to her, the latter violated that part of the agreement, which concerned non-disclosure of negative information.
3D printing and trade secrets
In addition, the first litigation regarding 3D printing and trade secret legislation took place. In 2016, Florida-based 3D printing startup Magic Leap filed a lawsuit in federal court for the Northern District of California against two of its former employees for misappropriation of trade secret information within the meaning of Trade Secret Protection Act (" Magic Leap Inc .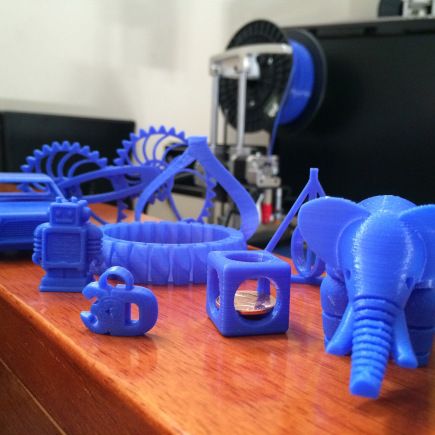 " v Bradski et al (2017) case no. 5:16-cvb-02852). In early 2017, a judge granted the defendants' request to stay the case, stating that Magic Leap had failed to provide "a reasonable degree of specificity" to the disclosure of alleged trade secrets. Subsequently, the judge allowed Magic Leap to amend the text of its submission. In August 2017, the parties entered into a "confidential agreement" in connection with this issue. In 2019Mafic Leap sued the founder of Nreal for breach of contract, fraud, and unfair competition (Magic Leap Inc. v. Xu, 19-cv-03445, U.S. District Court for the Northern District of California (San Francisco)).
With the growing commercial importance of 3D printing in the manufacturing industry, there have been a significant number of litigations related to 3D printing of metal products. (Photo courtesy of Stratasys)
3D printing and open licensing
In addition to proprietary IP protections, 3D printing has a widespread practice of open licensing.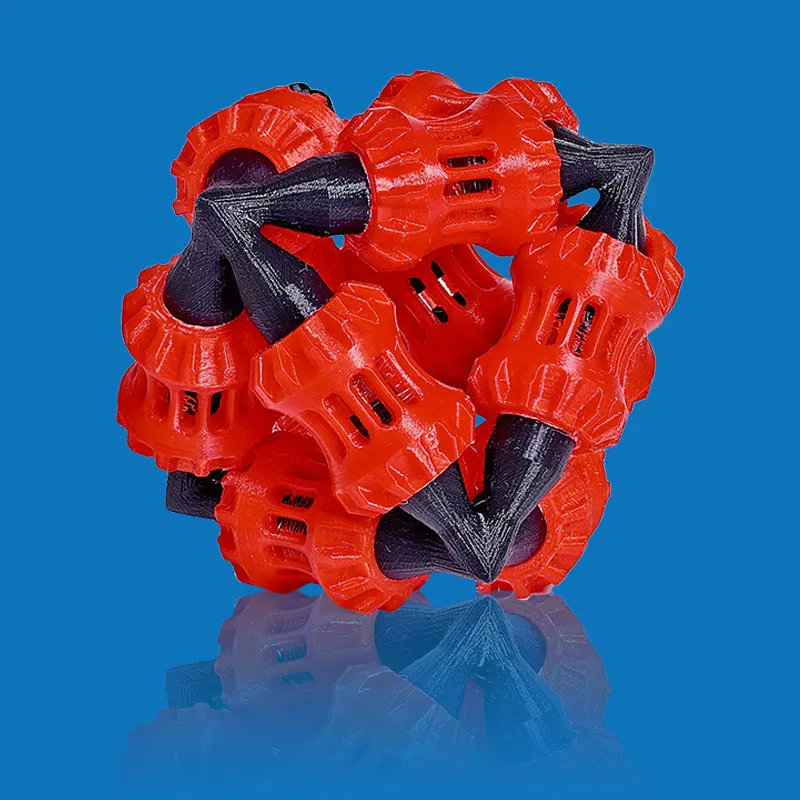 Companies with a free distribution philosophy include Prusa Research (Czech Republic), Shapeways (Netherlands-US) and Ultimaker (Netherlands). Members of the Craft Movement used open licensing mechanisms to share and distribute 3D printing files. As noted in The State of the Commons 2017, the Thingiverse platform was one of the most popular platforms using Creative Commons licenses.
Other issues arising from the development of 3D printing
In addition to IP issues, the development of 3D printing also raises a number of other legal, ethical and regulatory issues. In healthcare, regulators have faced challenges with personalized medicine. The United States Food and Drug Administration and the Australian Health Products Administration held consultations on the development of a balanced set of regulations for medical 3D printing and bioprinting. The European Parliament has adopted a resolution calling for a comprehensive approach to the regulation of 3D printing.
Litigation regarding 3D printing of firearms is also ongoing in the United States.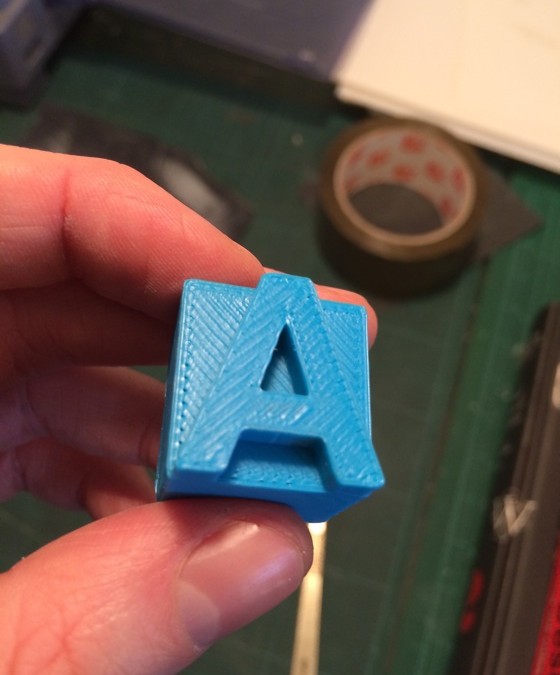 Several state attorneys general have sued the current administration to obstruct an agreement between the federal government and Defense Distributed. Several criminal cases have been filed in Australia, the United Kingdom, the United States and Japan in connection with attempts to 3D print firearms. Legislators are debating the feasibility of criminalizing crimes related to possession of digital blueprints for 3D printed firearms.
Footnotes
* Dr. Matthew Rimmer is Head of the KTU Research Program on Intellectual Property Law and Innovation and is also involved in the KTU Research Center for Electronic Media, the KTU Australian Health Law Research Center and the KTU Research Program in International Law and global governance. In addition, he is a Senior Research Fellow at the Australian IP and 3D Printing Research Council Innovation Project. Dr. Rimmer is the author of numerous publications on copyright and information technology, patent law and biotechnology, access to medicines, anonymous packaging of tobacco products, IP and climate change, and IP of indigenous peoples.