Thailand 3d printing
Thailand's SCG 3D prints co-working building designed by parametric modeling
0Shares
Thailand-based cement and construction materials business SCG has 3D printed a 102 square meter co-working space with the aim of combining aesthetic textured surfaces and structural function.
Located in Saraburi, Thailand, the building was designed through a combination of various digital programming software, such as parametric modeling, and was partially printed with recycled concrete waste. The project's ultimate goal was to 3D print the walls of the building in a surface-truss pattern in order to provide the wall's outer surface layer with the same structural performance as that of an inner truss, while still presenting an aesthetic appearance. 
Having completed the printing of the co-working space, SCG has noted several benefits of deploying the technology over more conventional construction methods, including faster build times and less waste.
SCG's 3D printed co-working building.
Image via SCG.
Designing the surface-truss pattern
The high-resolution textured surfaces of the building's walls were developed through parametric design software program Grasshopper 3D to strike the right balance between aesthetic appeal and structural integrity. The material's texture was designed so that each layer could be printed at a height of one centimeter to enable an overall printing time of 169 hours.
After fine-tuning the design, SCG used an ANSYS finite element analysis method to verify the building's structural safety alongside Autodesk's REVIT Building Information Model (BIM) software to evaluate the construction management process and deflect clashes with the MEP system. SCG also optimized its construction material to have suitable workability and setting behavior for use with the 3D printer so that the desired structural capabilities and aesthetic look could be successfully achieved, while preventing overflow.
The finished building's dimensions span 6x17x3.
2 meters and it consists of three rooms – a meeting room, a co-working area, and a cafe. The building's walls were printed with a maximum curve of 20 degrees and successfully underwent a 28-day compressive stress test of 45-50 MPa.
The building was also partially printed using recycled concrete, with the waste material making up about a tenth of the final structure. According to SCG, the recycled concrete waste did not change any key properties of the structure and enabled the firm to include an environmentally-minded component within the project.
Mid-construction of SCG's 3D printed co-working building. Image via SCG.
Benefits of deploying 3D printing
After completing the printing of the building, SCG noted several significant benefits to deploying 3D printing technology over conventional construction techniques. For instance, the building's wall construction time was reduced to just five days, which is 66 percent faster than conventional methods could have facilitated.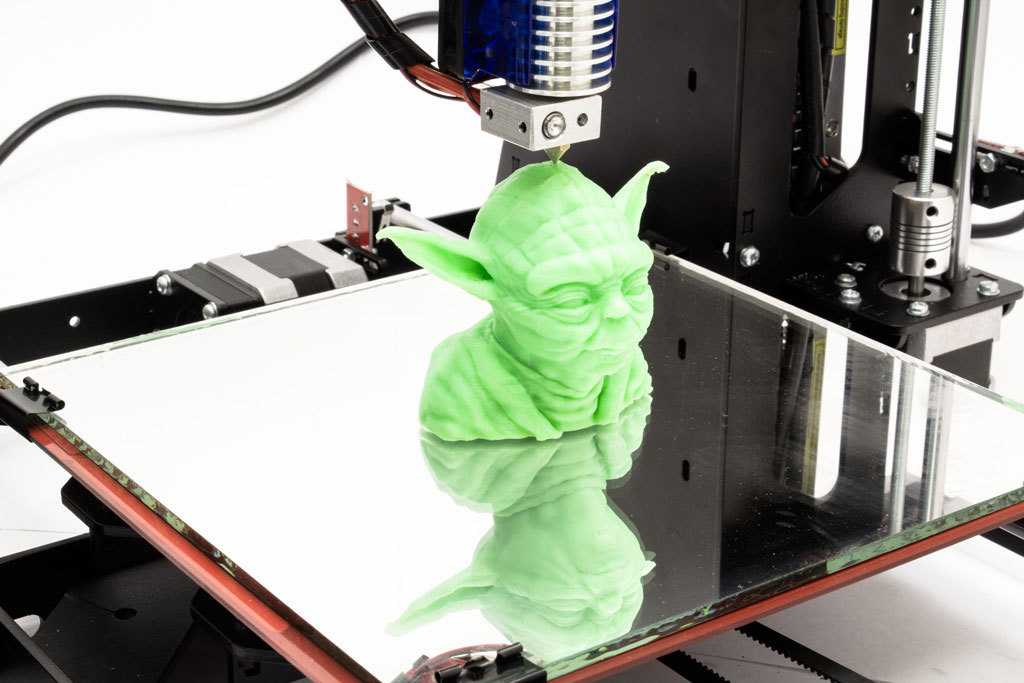 Meanwhile, manpower was halved to five operators, and construction waste was reduced by nearly a quarter to 1.8 tons. Of this waste, 1.4 tons could be recycled to make paving blocks, highlighting 3D printing as a far greater waste-minimizing technique in comparison to conventional construction technologies. 
The interior of SCG's 3D printed co-working building. Image via SCG.
3D printing concrete buildings
In recent years, firms have continued to leverage construction 3D printers as a means of fabricating increasingly large, detailed, and more ambitious buildings.
In 2020, Belgian sustainable building firm Kamp C 3D printed a two-floor, 90 square meter house using COBOD's BOD2 concrete printer, equipped with mod cons such as solar panels and a "green" rooftop. The house was constructed as part of a project aiming to accelerate the transition from traditional construction to 3D printing within the Flanders region of Belgium. 
COBOD's concrete 3D printing technology has also been deployed by German construction firm PERI Group for the printing of a three-storey apartment building, deemed a "world first" by the firm.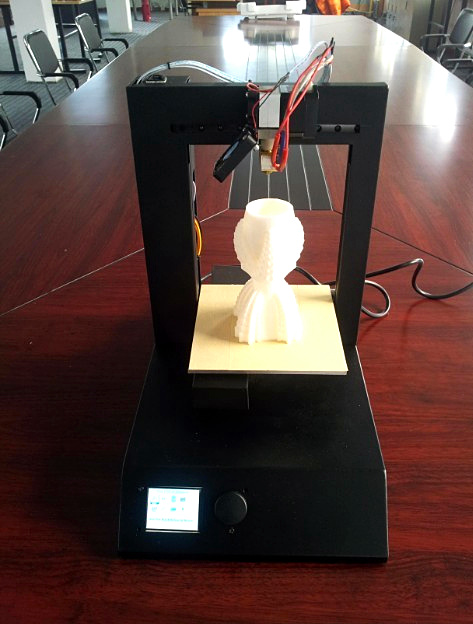 When finished, the building will consist of five rentable apartments, highlighting the potential for new commercial opportunities within the 3D printing construction sector. A few months prior, PERI and COBOD began creating Germany's first "market ready" 3D printed building, based in North Rhine-Westphalia.
Most recently, India's largest construction company Larsen & Toubro Construction (L&T) completed the country's first 3D printed two-storey building, which spans a modest 65 square meters. L&T also used a large-format concrete printer supplied by COBOD to print the building, which is made up of a locally-sourced 3D printable concrete mix developed in-house by L&T's team.
Subscribe to the 3D Printing Industry newsletter for the latest news in additive manufacturing. You can also stay connected by following us on Twitter and liking us on Facebook.
Looking for a career in additive manufacturing? Visit 3D Printing Jobs for a selection of roles in the industry.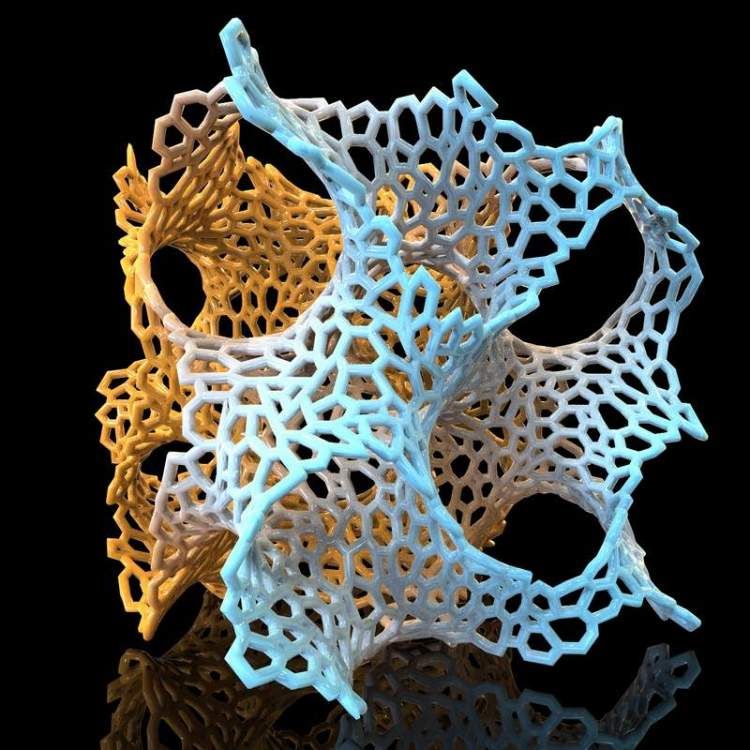 Featured image shows SCG's 3D printed co-working building. Image via SCG.
Tags ansys Autodesk REVIT COBOD COBOD BOD2 Grasshopper 3D Kamp C Larson & Toubro Construction PERI Group SCG
Hayley Everett
Hayley is a Technology Journalist for 3DPI and has a background in B2B publications spanning manufacturing, tools and cycling. Writing news and features, she holds a keen interest in emerging technologies which are impacting the world we live in.
From Thailand to Southeast Asia, we are a Japanese & Thai collaboration team leading 3D technology in Thailand, from technology development to consulting and sales using industrial 3D printers and 3D scanners.
▲ YN2-TECH MD Ryota Nakamura (left) and AppliCAD Chairman Prapas (right)
Lined up on the right side are various 3D printers from Stratasys of the United States.
3D printers, which appeared in the 1980s, have become increasingly popular in recent years, especially in the manufacturing industry.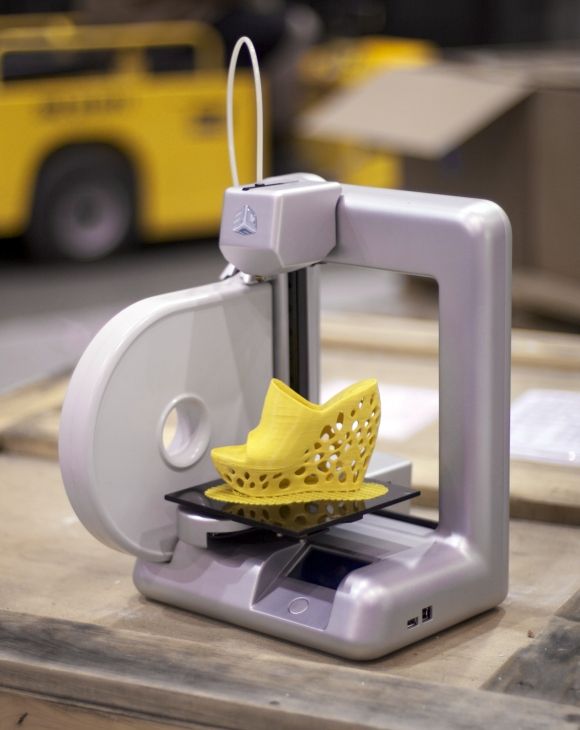 In the words of MD Nakamura of YN2-TECH, which offers various 3D solutions in Thailand, "3D printers can make products such as prototypes and jigs without skilled craftsmanship as easily as microwave ovens heat and cook foods at the touch of a button."
That's why materials like recipes, printer model selection, and above all, 3D data, creativity, and ideas are important. (MD Nakamura)
In less than half a century's time, 3D solutions, including 3D printers, have become widely used for everything from making prototype parts and small lots to large-scale construction that is exactly the same as the blueprints drawn in CAD.
In the April issue of Samurai Asia Magazine, we will feature three companies: YN2-TECH, AppliCAD, a highly-focused company in the 3D printer industry, and FKK Thailand which uses 3D printers for product development.
(*This article is a re-edited version of the special article in the April 2021 issue of Samurai Asia )
AppliCAD x YN2-TECH
A shift in thinking using 3D printers and 3D scanners will bring about an industrial revolution in Thailand!
Founded in 1994 and celebrating its 26th anniversary this year, AppliCAD is one of Thailand's leading high-tech companies in AM (Additive Manufacturing) technology in Southeast Asia.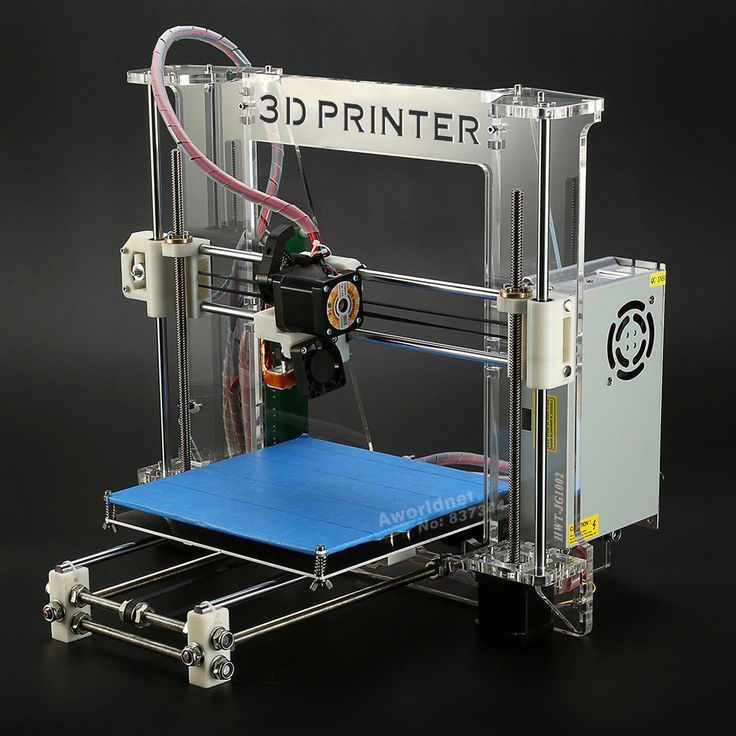 The company is listed on the Thai stock market and is attracting attention from investors.
AppliCAD was developed mainly through the design and development of 3D CAD software (3D solid modeler) using "Solidworks", which is used for designing parts and molds for industrial products. It was in 2008 that they started handling industrial 3D printers. The company first met YN2-TECH in 2013, when YN2-TECH was established in Thailand.
"It was fortunate for AppliCAD to have met YN2-TECH. Thanks to MD Nakamura, our company was able to have a chance to provide our 3D solutions to customers of Japanese-affiliated companies and factories that we had not done much business with. (Chairman Prapas) "
Since then, the collaboration between AppliCAD, which has an extensive support system in Thailand, and YN2-TECH, which is good at proposing solutions and development for Japanese-affiliated companies, has continued to provide various supports with 3D solutions to customers.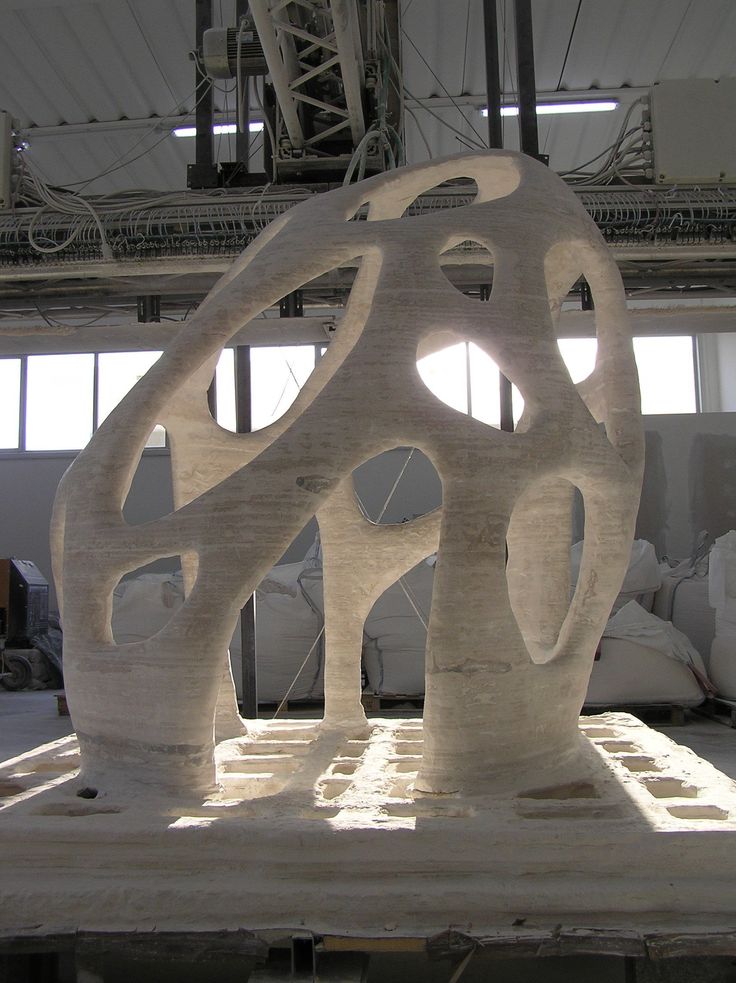 ▲ 3D printers that are like a household appliance
▲ The simple operation of setting the material and pressing the button is similar to that of a microwave oven.
▲ The material can be changed, and various items can be created depending on the idea.
▲Real-time digitization of workpieces using 3D scanners is another AM technology that should not be overlooked.
Recently, 3D printers that can handle not only resin but also metal as raw materials have appeared. "In the near future, if we can provide practical metal parts made with 3D printers at low prices, it will be an industrial revolution," says Chairman Prapas.
In Thailand, where industrial digital transformation (DX) is accelerating, we would like to pay close attention to the 3D solutions provided by AppliCAD and YN2-TECH.
▲ Chairman Prapas (right) holding a guitar produced by AppliCAD, and MD Nakamura holding a prototype engine block, both designed by Solid Works and printed out with a 3D printer.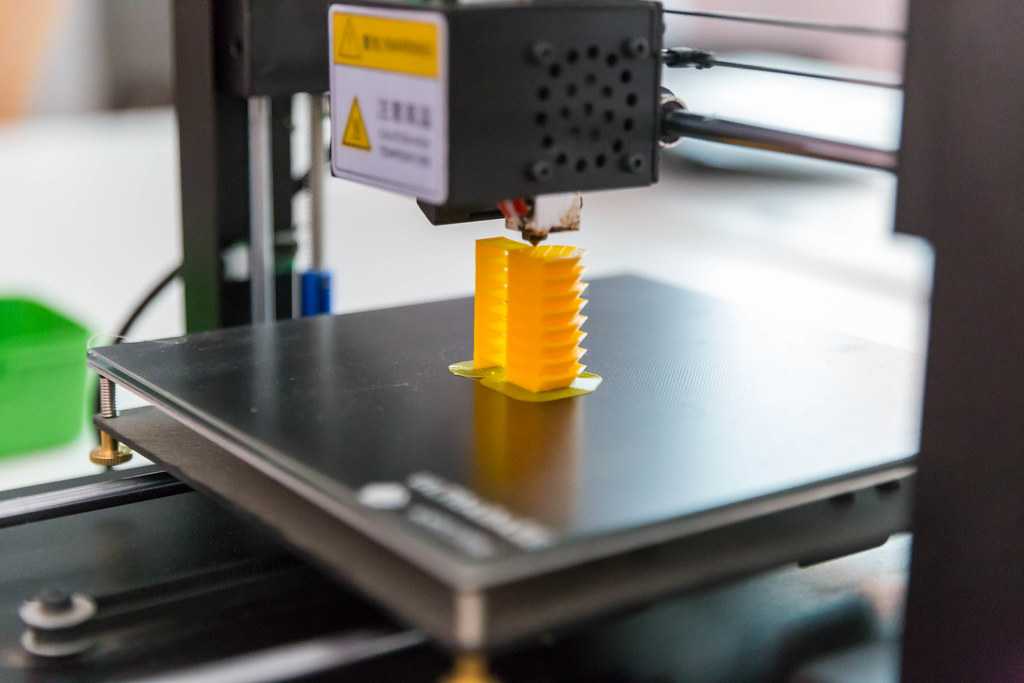 ● Guitar production with a 3D printer!
● What is a 3D printer?
▲ AppliCAD where excellent IT personnel in Thailand gather
Cooperation:
AppliCAD Public Company Limited.
"Innovation Changes Everything."
"AppliCAD is Where Innovation Begins."
Prapas Tangadulra / Chairman, Founder of AppliCAD
In 1994, he started AppliCAD with three of his schoolmates. Initially, the company sold design software for factory pipelines AppliCAD is now attracting attention both domestically and internationally as a leading company in 3D technology in Thailand.
If you are interested in the 3D solutions of AppliCAD and YN2-TECH, or prototype production with a 3D printer, please contact us using the form below.
F2 printers allows you to print large parts
Selecting the quality of the final part
The quality of parts largely depends on the speed of printing. We offer fast printing with an F2 screw extruder (layer thickness 0.3 - 2.5 mm) or standard FDM printing (layer thickness from 0.05 mm)
Production of parts according to individual layouts
How it works
Work with a layout of
on the technical assignment
Send 3D model model and conditions for its use. If you don't have a part model, we will prepare it according to your specification
Selection of filament
and printing parameters
Depending on the operating conditions of the part, quality requirements and your budget, we will select the filament and printing conditions for you
Product printing
We only provide printing services on F2 printers, so we guarantee the quality of the finished product
Finished part
We will send you a photo of the finished product.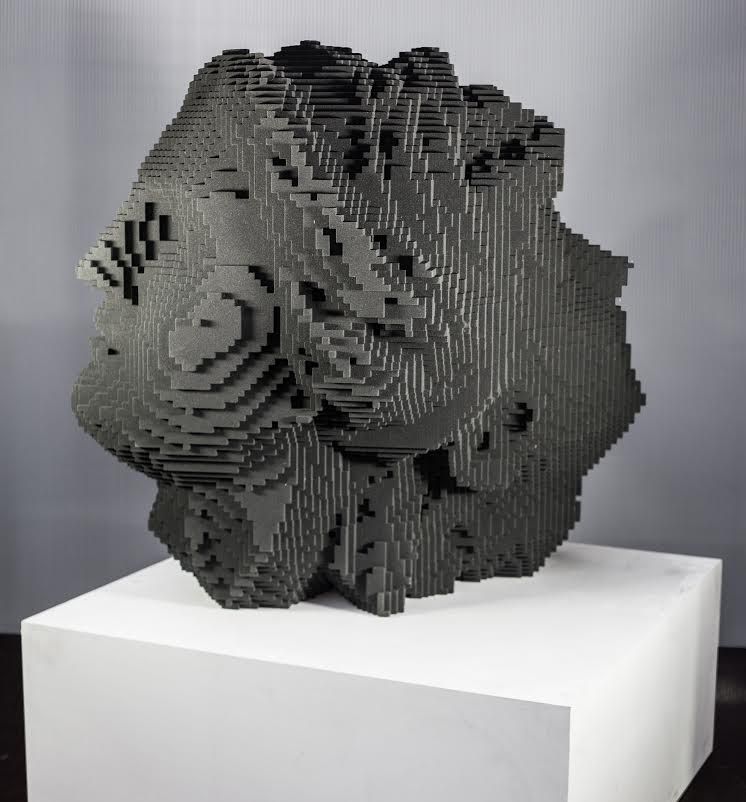 If it suits you, we will send it to you by delivery service, or you can pick it up in person at our office. We are happy to have guests :)
How it works
Working with the layout
according to the terms of reference
Send a 3D model of the part and the conditions for its use. If you do not have a part model, we will prepare it according to your terms of reference
Selection of filament
and printing parameters
Depending on the operating conditions of the part, quality requirements and your budget, we will select the filament and printing conditions for you
Product printing
We only print services on F2 printers, so we guarantee the quality Finished product
Finished part
We will send you a photo of the finished product. If it suits you, we will send it to you by delivery service, or you can pick it up in person at our office. We welcome guests :)
Automate and accelerate the production process
with a significant reduction in costs
Our mission is to open new possibilities for the use of additive technologies in any industry, making 3D printing with any materials fast and high-quality for each manufacturer.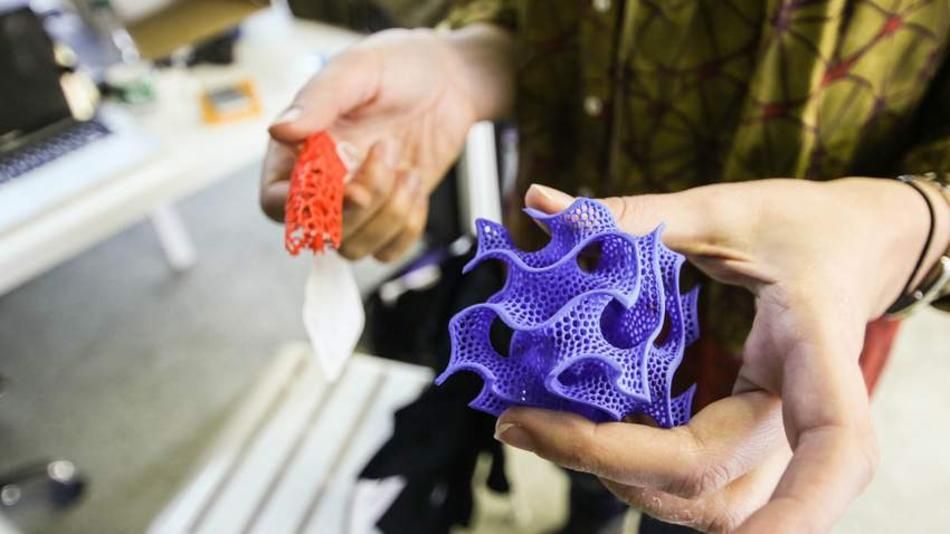 « It's no secret that it is more profitable to print parts on 3D printers if their circulation is less than 1000 products, especially if the production requires standard materials that are on the market.

The classical production process is not so flexible and cannot ensure the production of 100 parts of one type today, another 100 parts of another type tomorrow, and the day after tomorrow to produce 3-4 parts of the third type.

Additive technologies, on the other hand, are exactly what you need for this: you just need to create a new drawing and load the necessary parameters into the device software

.
— Evgeny Matveev, CEO (in an interview with Smart Manufacturing magazine)
standard production -> additive technologies
On average, when introducing printed parts in production, they are
cheaper
Faster in the manufacture of
correspond to the physical and mechanical properties of the original details
Standard polymers

9000

ABS

Granular printing

Complex geometric ABS part

Casting for melted models

parts from a wax -like composition for casting or burning

Printing by engineering polymers

Tonocostatic part from PP

Seal of Peek

9009,000 9000 9000 9000 9000

Ultrafuse 316L green blanks

Carbon resin printing

cheaper

faster in the manufacture of

correspond to the physico-mechanical properties of the original details

Printing with standard polymers

Bulberry Meta of the ABS

Granular Seal

Part of ABS with complex geometry

fifth fifth fits on the melted models 9000 9000 9000 parts made of wax-like composition for casting or burning

Printing with engineering polymers

thin-walled part made of PP

Printed by high -temperature polymers

parts from PEEK

Printed -free plastics

Green blanks from Ultrafuse 316L

Grave printing

ABS for post -bonding (milling) their ABS+CF (chopped carbon fiber)

Download complete filament guide

Download a complete guide to granules

Print order

Leave your details, our specialists will contact you

By clicking on the button, you agree to the processing of personal data and 902 903

Print order


Leave your details, our specialists will contact you

Materials for medical 3D printing

Materials for medical 3D printing

Discover a catalog of over 35 SLA materials and access innovations in medical 3D printing.

Go to Formlabs Store

BioMed polymers have many medical applications where performance and biocompatibility are critical. They are designed and manufactured in an ISO 13485 certified facility and are compatible with conventional disinfection and sterilization methods.

Print with a variety of biocompatible and engineered materials with the Form 3B, an affordable and intuitive 3D printer that lets you quickly innovate your workflow.

See the future of medicine with your own eyes and evaluate our materials for your production: we will send you a free sample of a 3D printed model by mail.

Request a free sample

Need more information or help choosing the right resin? Do you need a large batch of polymers? Formlabs medical specialist is always ready to help!

Formlabs is the industry's leading supplier of 3D printers and materials used by healthcare providers. Before 3D printing and/or using anatomical models, check local regulations, data sheets, permanent health insurance laws and institutional requirements.

Learn how medical innovators are using safe 3D printing

Specifications

Download Safety Data Sheets and Specifications for all Formlabs materials.

Handling and Safety

Handling and Safety

Resin should be handled with care. Proper handling will ensure safe printing and efficient use. Our resins have been designed to be similar or safer to handle as other household chemicals or adhesives. Formlabs materials do not contain volatile solvents so special ventilation is not required. Skin contact should be avoided.

The Safety Data Sheets (SDS) are up to date for every resin product and follow the latest government guidelines. Always consult the SDS as the primary source of information to understand safety and handling of Formlabs materials. For more information about handling resin, learn more tips for resin maintenance in our Help Center.

Data sheet

Data sheet

Plastics are complex materials and finding the right one for your application requires considering several characteristics.