Collider 3d printer
Collider Orchid 3D Printer - collidertech.com
Collider has introduced everyday off-the-shelf manufacturing materials to 3D printing with the Orchid 3D Printer.
Orchid makes use of the print-and-fill technique to make parts by 3D printing a mold for the intended part and injecting it with relevant material.
This articles discusses Collider's flagship product, Orchid, which uses 3D printing and programmable tooling technology to manufacture parts.
Collider Orchid – In-depth
Size
Orchid 3D printer – size (Source: Collider3d)

Footprint
(W x D)
Work Area
(H x W x D)
Orchid
31″ x 34″
14″ x 12″ x 8″
Collider Orchid Size
Orchid has a footprint of 31″ x 34″ and a build area of 14″ x 12″ x 8″. In other words, It has a build volume of 1344 in3 or 5.
81gal.
It has a tower-type design and has a height of about 71″ (6′).
Material Capability
Collider's Orchid can work on materials like rubber, silicone, plastic, and metals.
Orchid prints at a vertical target speed of 36 cm/hr, and its XY resolution is 150 μm.
A lower resolution value gives prints with high levels of detail, and with higher values, the prints may have visible print lines.
Orchid has an extensive catalog with over hundreds of materials. Some of the supported varieties of materials are:
Materials
General Purpose Rigid Polyurethane (Shore 65D)
Medium Softness Silicone (Shore 25A)
Firm Urethane Rubber (Shore 60A)
Flame Retardant Polyurethane (Shore 73D)
316L Stainless Steel
Copper
list of materials supported by Orchid
Manufacturing Process
The current methods for making production parts are injection molding and 3D printing.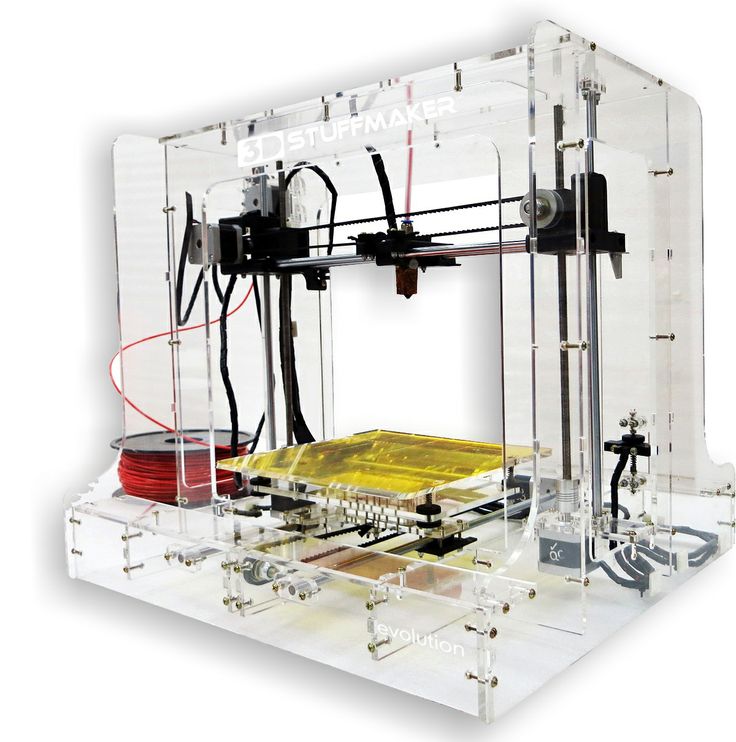 Injection molding is slow and time-consuming, while 3D printing is comparatively faster, but it compromises on building strong parts.
Shifting away from these contemporary methods, Orchid processes materials in a different setup called "Programmable Tooling".
Collider Orchid's three-step manufacturing process
First, Orchid uses continuous DLP (Digital Light Processing) to print a hollow shell. As a result, the designed mold shell is entirely smooth with no visible print lines.
Once the shell is ready, Orchid then injects the shell with an off-the-shelf manufacturing material that chemically converts into a solid part.
After the build cycle is complete, you can remove the build platform from the machine and dunk it in hot water, and the shell material will dissolve away.
All these processes can be completed in a time frame of hours.
Controller and Electronics
Collider Orchid – touchscreen
Orchid has a standard 110V/AC input power rating, so you can plug it into regular wall outlets.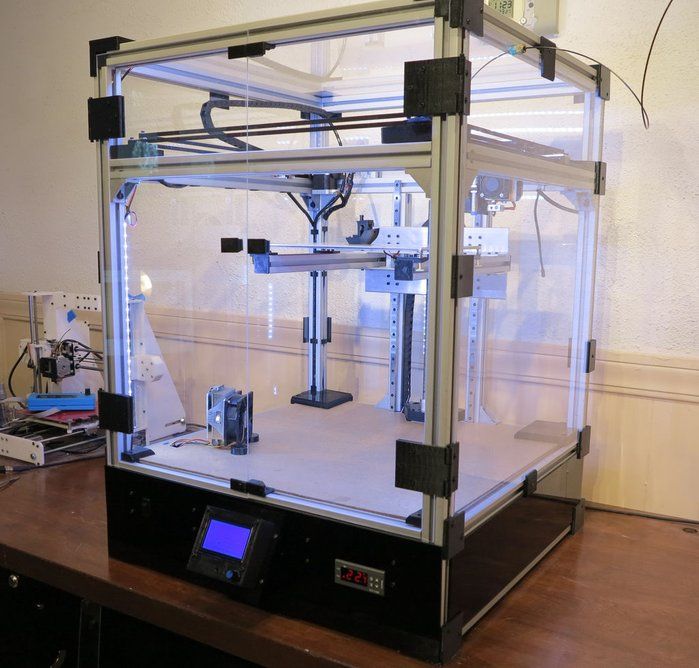 At the front part of the machine, there is a touchscreen that you can use to handle some of the major functions of the machine.
It has connectivity features like USB, Wi-Fi, Bluetooth, SD card, and ethernet, which you can use to connect to a computer or import a design file.
Software
Collider – Software interface
The software part of Collider is pretty simple. You can access Collider's proprietary software through a web browser.
You do not need to have an internet connection for running the software, and the software can be accessed using the machine's IP address.
Since it is not connected to any external server, you don't have to worry about your designs getting into the wrong hands. Every design you use will stay within the Orchid machine and your computer.
Once you upload the design file, the Collider's software takes over to design a mold for the part.
For the CAD phase, you can use any 3D design software like unity, blender, etc., to export files in STL format, which Orchid accepts.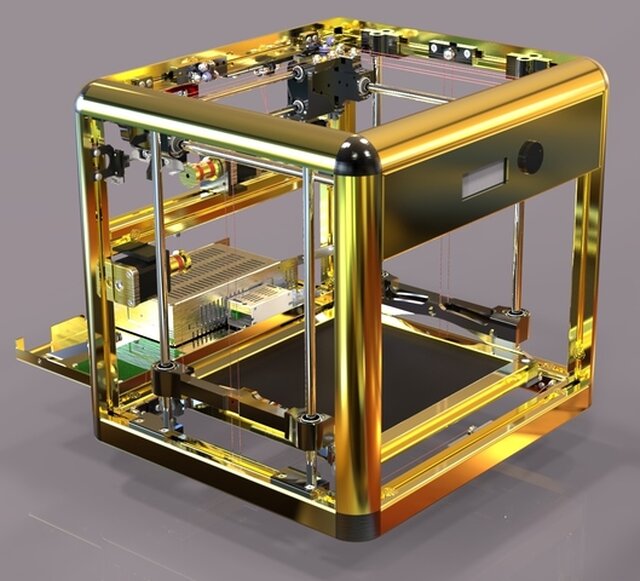 It is also a standard industrial-level three-dimensional design format.
Final Thoughts
Collider Orchid
3D printing mold and then injecting it with the desired material from a single machine was the world's first endeavor, and Collider succeeded in doing it.
It dramatically increases the customizability of parts and reduces the production cost by about 80%.
Orchid's technology is quite promising for making custom prosthetics by going away from the one-size-fits-all technique that most prosthetic manufacturers follow.
The custom mold-and-print technique of Orchid is also faster than other such techniques, which usually takes days to prepare a mold and then finally make the part.
Collider was acquired by Essentium, a US-based 3D printer manufacturer.
Frequently Asked Questions
What is injection molding?
Injection molding is a manufacturing technique used to produce parts in large quantities. It uses a mold of a specific shape depending on the part to be made, then materials in its molten form are injected into the mold to fill all the space tightly and make out the inside shape of the mold.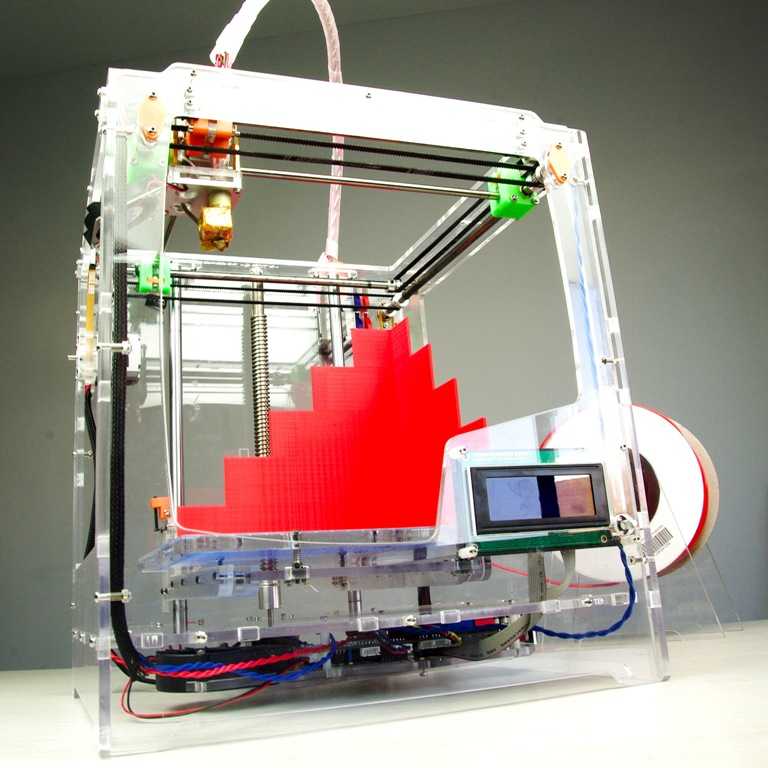 What is 3D printing?
3D printing is an additive manufacturing process that produces parts by continuously printing materials layer-by-layer to reach a three-dimensional shape.
What is DLP in 3D printing?
DLP or Digital Light Processing in 3D printing is used to produce photopolymer parts at a faster rate. It uses a light source to treat the whole layer in a single go. It is a type of vat polymerization which uses a combination of resin and light to build parts.

About the author
John is a 3D printing hobbyist who has been tinkering with 3D printing for years.
Essentium to make DLP 3D printing debut with acquisition of Collider
0Shares
Essentium, the 3D printer manufacturer behind the High Speed Extrusion (HSE) 3D printing platform, has signed a Letter of Intent to acquire Collider, the developer of the 'Programmable Tooling' hybrid additive manufacturing process.
Collider's patent-pending technology combines DLP 3D printing with injection molding, providing industries like automotive, aerospace, medical, and manufacturing with an avenue for low-volume, high-strength part production.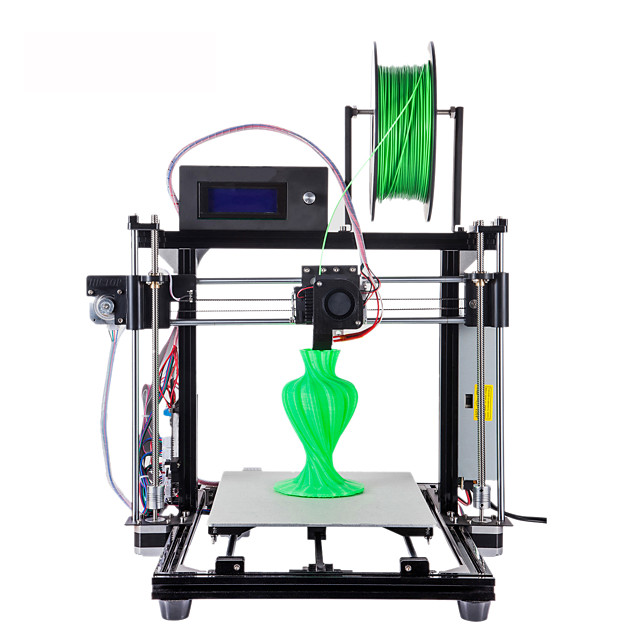 The acquisition will grant Essentium full access to Collider's IP portfolio, enabling the company to make its debut in the resin-based DLP 3D printing market. Incidentally, Stratasys and Desktop Metal had the same idea late last year with the acquisition of Origin and EnvisionTEC, respectively.
Jeffrey Lumetta, Chief Technology Officer at Essentium, said, "Collider has a lot to bring to the table. Their innovative method of bringing together proven technologies to create high-value use cases has already proven their industry value. We see significant opportunities in tooling for low volumes of parts and the ability to manufacture geometrically complex, custom parts on-demand and quickly."
Collider's hybrid 3D printing system, the Orchid, will provide a foundation for Essentium's growth into DLP 3D printing. Photo via Collider.
DLP 3D printing with Collider
It's not uncommon for manufacturers to be faced with the issue of late-stage product development, whereby low quantities of a specific part or tooling must be produced in a short space of time.
At such low volumes, employing traditional manufacturing techniques like injection molding can be extremely costly, not to mention time-consuming.
To address this need, Collider's Orchid DLP 3D printer works by fabricating a thin photopolymer shell, which is then injected with a filler material in-situ. After a round of post-processing, the shell is chemically dissolved and what's left is an industrial-grade part that's delivered in a matter of hours, rather than a matter of weeks.
Built with versatility in mind, the hybrid Orchid system is compatible with a whole host of high-performance thermosetting polymers and composites. This includes polyurethanes, silicones, epoxies, polyesters, foamed resins, carbon fiber composites, and even sintered metals and ceramics.
According to Collider, its technology delivers structural integrities comparable to those of conventional injection molding, with high resolution surface features and rapid printing times. Essentium has plans to take the process "to new horizons", leveraging its background in materials science and 3D printing to improve both speeds and costs.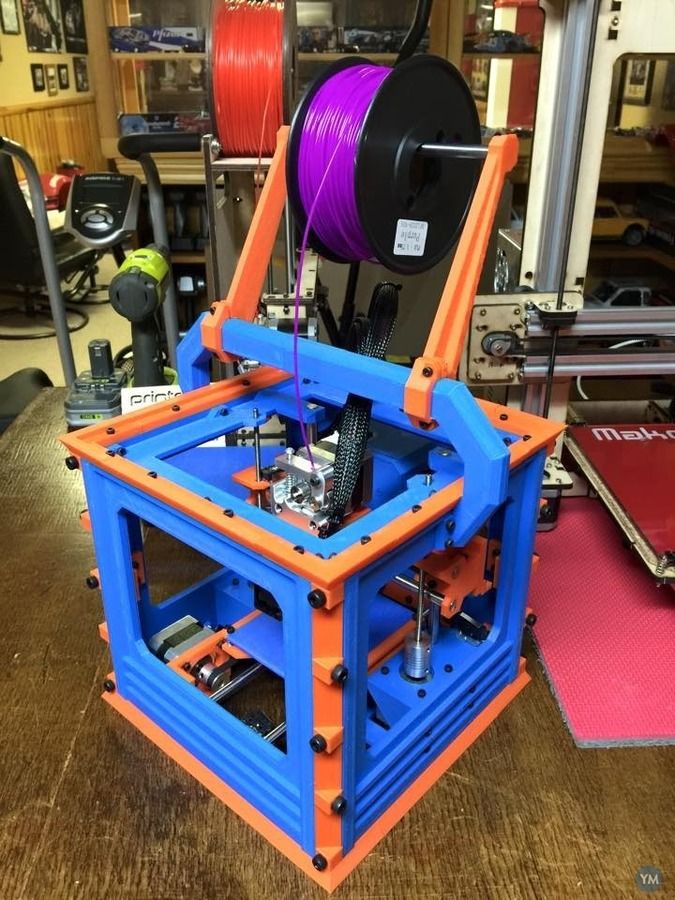 Graham Bredemeyer, Collider's former CEO, will sign on with Essentium as Director of the company's Photopolymer Group.
Bredemeyer said, "Bringing Collider into the Essentium fold has hugely exciting potential for the industry as manufacturers want a more agile future enabled by AM. As part of Essentium we can open up 3D printing to off-the-shelf materials, fundamentally changing hardware development. Collider's technology fuels the next wave of AM innovation by enabling mass customization and rapid product innovation."
Consolidation in the 3D printing industry
Acquisitions like the Essentium-Collider deal certainly aren't rare in the 3D printing industry.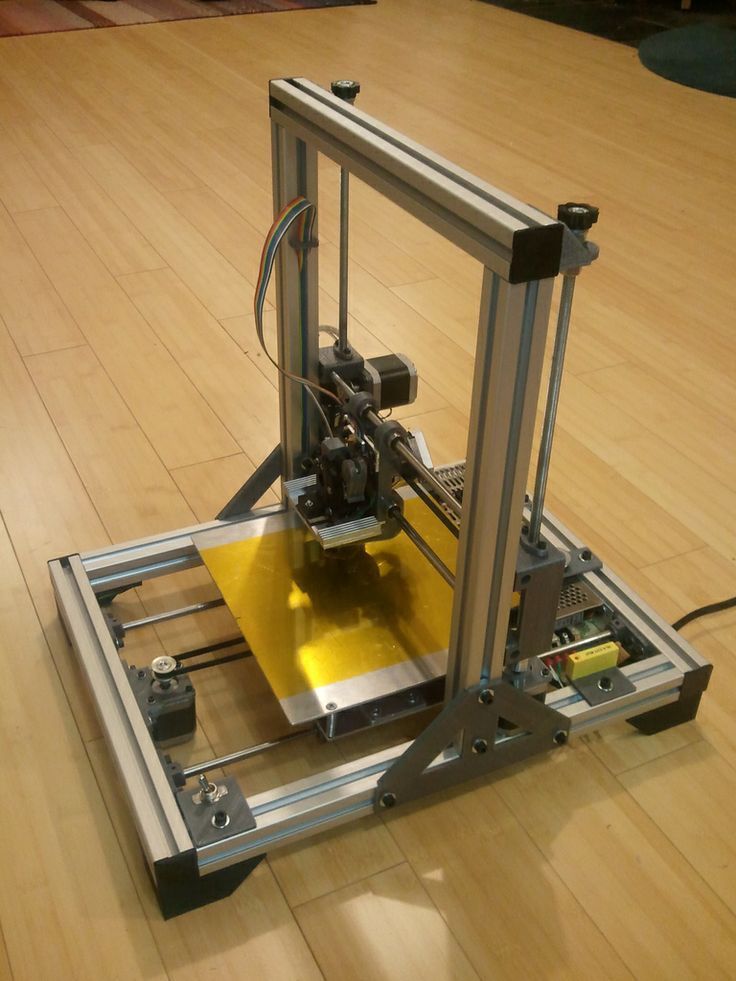 As the sector as a whole grows, more and more companies end up targeting similar client bases, and competition and the drive for innovation becomes rife. It follows that, much like any industry, the bigger fish eat the smaller fish and consolidation events like mergers and acquisitions become inevitable.
In fact, just this month, Desktop Metal's healthcare subsidiary Desktop Health acquired the rights to a new 3D bioprinting technology. Named 'PhonoGraft', the platform is capable of printing the soft tissues that expedite the human body's regeneration of the eardrum, potentially regenerating the aural tissues of hearing loss patients.
The same phenomenon can be seen among 3D printing service bureaus, with Groupe Gorgé, the parent company of Prodways Group, having just acquired 3D printing service provider Creabis. With a specialism in serial polymer production, Creabis is set to strengthen Groupe Gorgé's Products division and enable the group to enter a new growing market in Europe.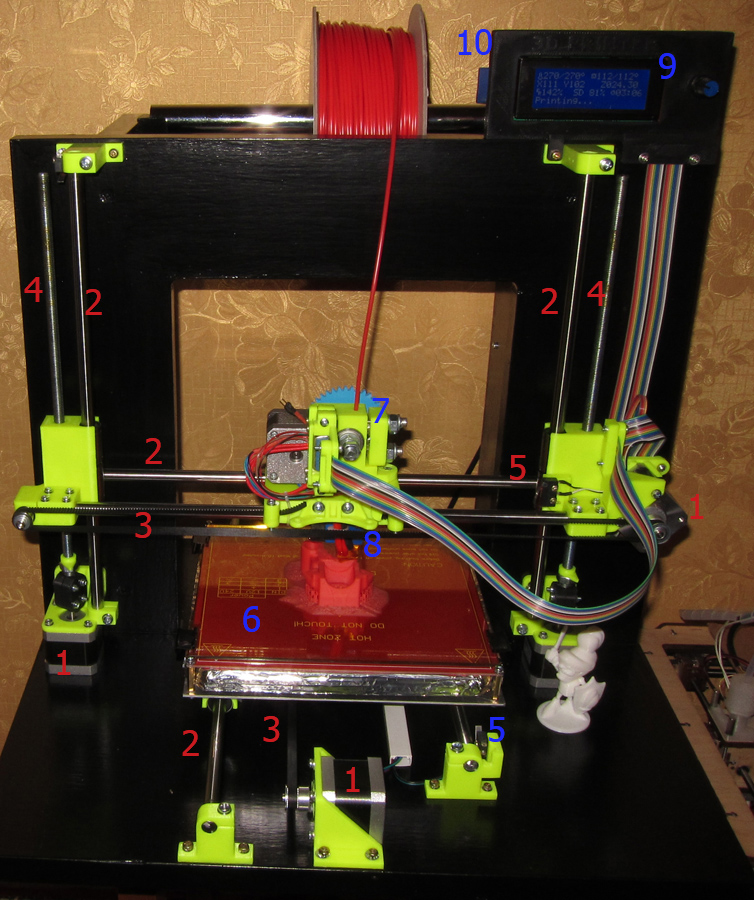 The abundance of buyouts is undoubtedly also aided by the SPAC boom over the last year, with a record 248 SPAC IPOs taking place in the U.S. alone during 2020 (compared to 59 in 2019). 3D printing companies accounted for nearly $11 billion worth of these transactions, resulting in huge funding opportunities for the likes of Desktop Metal ($580M), Shapeways ($605M), and Markforged ($425M). With excess cash on the balance sheet, the opportunity for investment and subsequent growth presents itself on a platter.
Nominations for the 2021 3D Printing Industry Awards are now open, have your say in who is leading the industry now.
Subscribe to the 3D Printing Industry newsletter for the latest news in additive manufacturing. You can also stay connected by following us on Twitter, liking us on Facebook, and tuning into the 3D Printing Industry YouTube Channel.
Looking for a career in additive manufacturing? Visit 3D Printing Jobs for a selection of roles in the industry.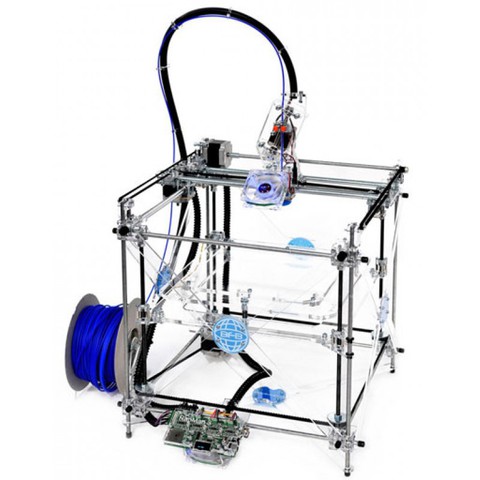 Featured image shows Essentium's HSE 180-S 3D printer. Photo via Essentium.
Tags collider Essentium Graham Bredemeyer High Speed Extrusion Jeffrey Lumetta
Kubi Sertoglu
Kubi Sertoglu holds a degree in Mechanical Engineering, combining an affinity for writing with a technical background to deliver the latest news and reviews in additive manufacturing.
The Large Hadron Collider was equipped with sensors with a 3D printed cooling system
News
increase the degree of experimentation, while reducing the temperature with the help of new elements of the cooling system, made on a 3D printer.
What is this thing in the photo? According to 3D Systems, this is an element of a long and very narrow photon detector, cooled to a temperature of -40˚C. These detectors, approximately 140 meters long with an internal diameter of about two millimeters, are installed at four beam crossing points inside the 27-kilometer ring accelerator.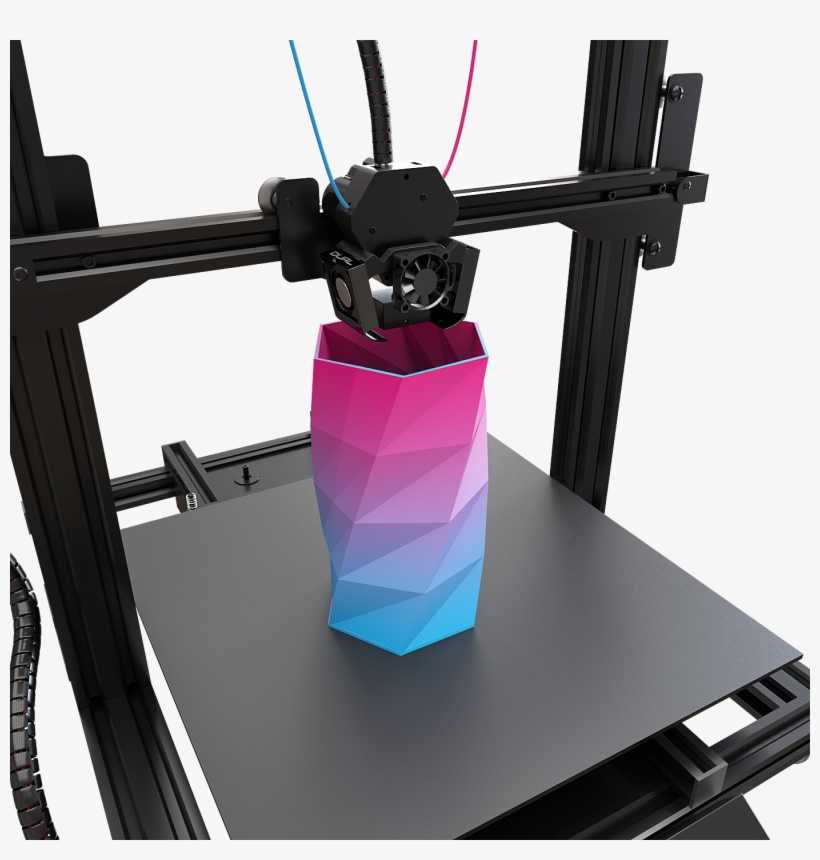 The detectors are equipped with photonic-crystal fiber sensors that monitor the behavior of particles. The detectors are cooled by 3D printed titanium "bricks" made using laser powder 3D printers manufactured by the same company 3D Systems.
The cooling system was developed by the Dutch National Institute for Subatomic Physics (Nikhef) and additive manufacturing was handled by the 3D Systems Innovation Center in Leuven, Belgium. The need for additive technologies is driven by the complexity of the cooling system design, which in turn is driven by several factors: the extremely limited space available for equipment installation, the need for uniform cooling along the entire length of the 140-meter detector, and the flat design of the cooling "bricks" necessary for efficient operation and high resolution sensors.
The resulting design was too complex to be produced by any other method. A typical example of the difficulties that had to be faced in the process of creation is the very thin walls of the cooling elements with a thickness of only a quarter of a millimeter, which ensure the most efficient heat transfer.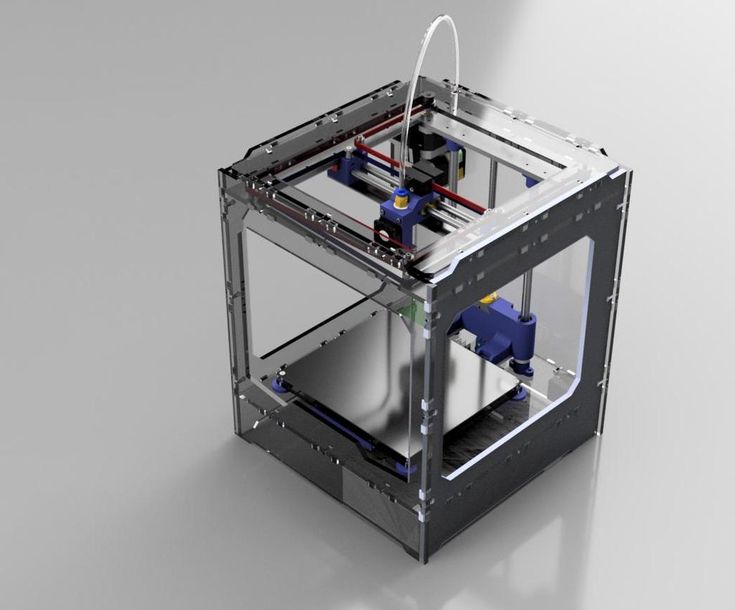 With a length of each part of 264 mm, it turned out to be simply impossible to carve such thin walls - it's like trying to mill thick packaging foil. Instead, the components were fabricated by laser melting powder from high-strength TiGr23 titanium alloy. According to the results of stress testing, the life of the new cooling system is estimated at ten years.
If you are worried about the formation of a black hole, we hasten to reassure: in fact, these sensors are used in research on the physics of b-quarks, so the cause of the apocalypse will not be the collapse of the Earth, but a catastrophic burst of high-energy radiation as a result of the annihilation of matter and antimatter. Sleep well.
Do you have interesting news? Share your developments with us, and we will tell the whole world about them! We are waiting for your ideas at [email protected]
3D Systems CERN TANK DMP
Subscribe author
Subscribe
Don't want
3
Article comments
More interesting articles
ten
Subscribe to the author
Subscribe
Don't want
The results of the first experiments on 3D printing with polymer materials in microgravity, pro.
..
Read more
7
Subscribe to the author
Subscribe
Don't want
In July, the international isolation experiment SIRIUS-21 ended in Moscow, which lasted 240 days...
Read more
sarkazm
Loading
04/01/2016
39661
67
Subscribe to the author
Subscribe
Don't want
News from the world of printing in a short line
FDplast announced the release of a free...
Read more
What surprises Siberians at Technoprom-2017
Komsomolskaya Pravda
NaukaSci-pop
Vladimir IGOSHIN
June 21, 2017 14:55
In our review, a kilometer-long collider, a metal 3D printer and an installation that will become a space factory on board the ISS [photo, video]
This is the transportation channel of the injection complex of the Institute of Nuclear Physics of the Siberian Branch of the Russian Academy of Sciences.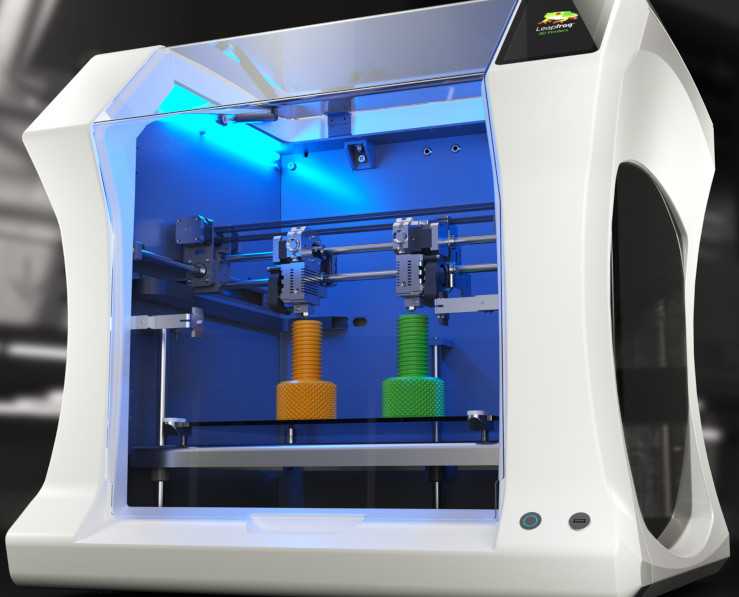 The ring of the Siberian collider will also be located in a similar tunnel. Photo: Vadim MAKHOROV, blog dedmaxopka.livejournal.com
On the eve of Technoprom-2017, Novosibirsk scientists showed journalists how they would surprise experts and guests of the Fifth International Forum. We visited three scientific centers of the Siberian Branch of the Russian Academy of Sciences (SB RAS) at once: the G.I. Budker Institute of Nuclear Physics, the A.V. Rzhanov Institute of Semiconductor Physics, and the Institute of Automation and Electrometry. And they found something to be surprised ...
SIBERIAN COLLIDER: RING LENGTH - 1 KILOMETER
We all know - at least heard the name - about the Large Hadron Collider near Geneva, on the border of Switzerland and France. The length of the huge particle accelerator ring is almost 26.7 kilometers. Inside the facility, beams of protons and heavy ions are accelerated and collided. More than 10 thousand scientists from more than a hundred countries of the world work and conduct experiments at the Large Hadron Facility.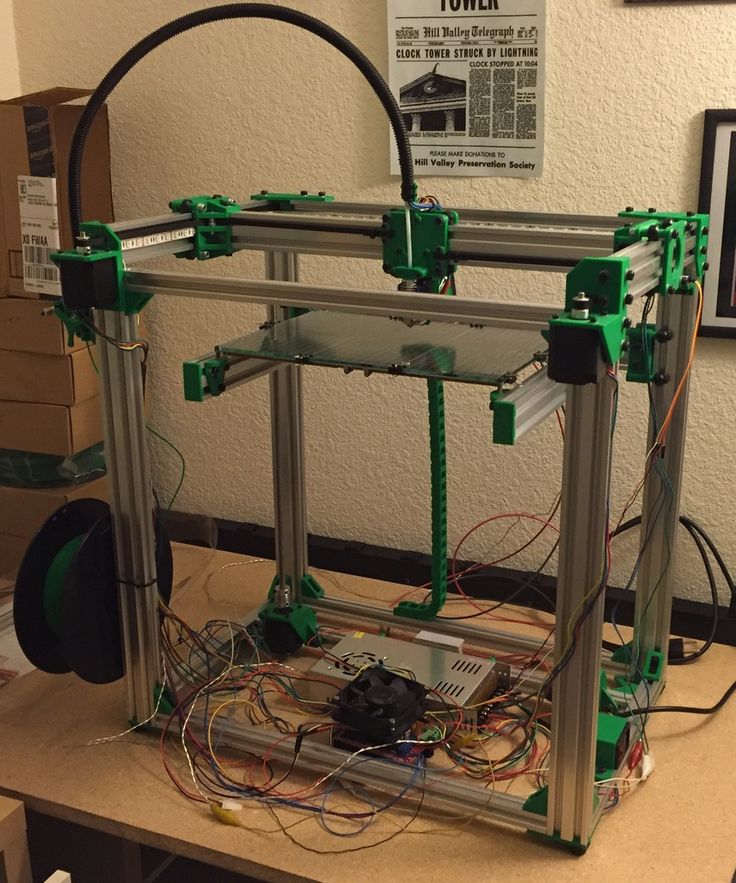 It was at the Large Collider that a new particle was discovered, which was called the Higgs boson.
They plan to build their own hadron collider - however, with a ring diameter of 1 kilometer - in the Novosibirsk Academgorodok - in the vicinity of the Institute of Nuclear Physics. The global project was named Super Charm-Tau Factory. This accelerator will be 100 (!) times more powerful than those that operate in Akademgorodok now. Scientists expect that the federal authorities will begin funding the Siberian Ring Collider in 2020, and the construction of this most complex facility will take at least 6-7 years. The project of the accelerator is ready, the land for its construction has already been reserved.
Yuri Tikhonov believes that after the construction of the collider, Akademgorodok will need a hotel for scientists from all over the world Photo: Vlad KOMYAKOV, KP Archive
scientists from all over the world will come to participate in experiments, - says Yuri Tikhonov , Deputy Director for Research at the Institute of Nuclear Physics of the Siberian Branch of the Russian Academy of Sciences.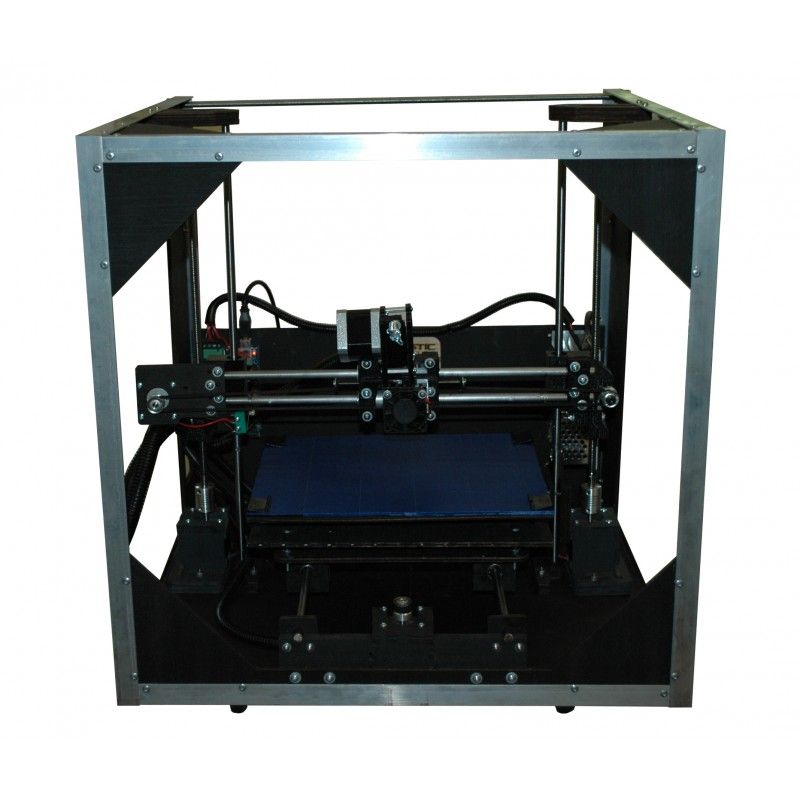 - After all, this project is extremely interesting for our foreign partners who are ready to enter into a collaboration with us in the field of elementary particle physics. European experts have already told us that the implementation of the project will be a great contribution to elementary particle physics.
Super Charm-Tau Factory - Mega-Science class installation project. Simply put, it will attract scientists from all over the world who will be able to participate in experiments by installing their detectors on the collider. Participation in the Super Charm-Tau project of the factory was previously confirmed by scientific institutes in Germany, Italy, Switzerland, China, as well as nine Russian scientific institutes.
"Who needs all this? All those Higgs bosons and stuff?" - the inquisitive reader will ask. And it won't be right! Indeed, without fundamental science, its insights, no applied science is simply impossible. If it weren't for the previously discovered laws of physics, we wouldn't have smartphones - there would be no electricity! .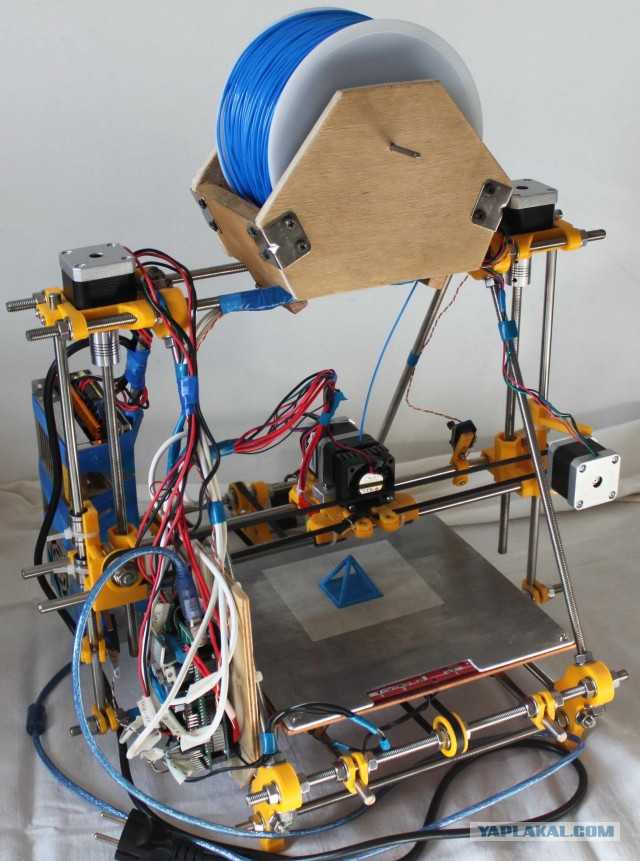 .
Marina Ananich is sure that the best Siberian developments will be shown at Technoprom.Photo: Vlad KOMYAKOV, KP archive forums, goes hand in hand with science. Our task is to promote science and demonstrate that Novosibirsk is a serious scientific center. And what is happening here is better known, perhaps, to the scientists of the whole world than to the inhabitants of Russia. Initially, Technoprom had only a booth of the Siberian Branch of the Russian Academy of Sciences. Then the Federal Agency for Scientific Organizations and the Russian Academy of Sciences joined in. The SB RAS alone will present 75 developments from 18 institutes. Exhibitions are always selected in accordance with the main theme of the forum. If the year before last it was about GLONASS, we showed space and satellite technologies. This year's theme is Industry 4.0. New industrial revolution. Diversification of defense production. Entry into civilian markets. And the exhibition will present developments in line with a specific topic.
For example, the Institute of Nuclear Physics will show tablets for welding and a boron-neutron capture therapy unit for the treatment of cancer patients in the last stages.
Marina Ananich , Assistant to the Governor of the Novosibirsk Region.
Such a thermal imager can measure the temperature of human internal organs - up to tenths of a degree. Photo: Vlad KOMYAKOV, KP Archive
INFRARED WAVES - ON THE GUARD OF HEALTH
The fact that any living object, including people and animals, is capable of radiate heat in the infrared range, everyone knows. But how can this knowledge and waves, invisible to the human eye, be made to work for our good? This was learned at the A. V. Rzhanov Institute of Semiconductor Physics, where optical instruments and thermal imagers are manufactured. Some of the devices are used for medical purposes.
- This is a thermal imaging thermograph, - explained Ivan Mzhelsky , a researcher at the institute.
- He not only sees a warm object, but is also able to measure the temperature inside the body. This is very important, because in many diseases the temperature of the diseased organs is higher or lower than the temperature of the whole body. A simple example: a patient with diabetic foot syndrome came to the doctor. And the doctor, using a thermal imager, sees that the blood flow in the leg is suppressed and the affected leg is colder than the other leg. As a result, the doctor prescribes physiotherapy, and blood circulation is improving.
This thermal imager can be used in many areas of medicine, and the device has no contraindications. The thermograph allows you to measure the temperature of the internal organs of a person in 0.05 seconds with an accuracy of 0.3 degrees.
This setup will be sent into space. It will be mounted on the ISS module in order to manufacture solar panels there in the future and immediately put them on the International Space Station. Photo: Vlad KOMYAKOV, KP Archive
0003

Sounds like science fiction! The astronauts get some kind of installation, they attach it to the side of the International Space Station and use it to get materials for solar panels.
And the panels are assembled immediately in outer space, attaching them to the ISS! A real factory off the planet! Just imagine how much you can save on transporting panels from the Earth if you produce them immediately in space... And although this is a distant prospect, it is no longer a fantasy!..

- This is a prototype molecular beam epitaxy unit. After the tests, a flight model will be made, which will be sent into space and installed on the ISS, - told Alexander Nikiforov , head of one of the laboratories of the Institute of Semiconductor Physics. - We are implementing this Ekran-M space experiment under a contract with Roscosmos.

Since the technology requires a vacuum and no dust, space is the best place for such experiments, the scientists explained to us. But weightlessness can complicate experiments. Other semiconductors with special properties will be grown on semiconductor substrates made of germanium or silicon. So solar panels made in space are just around the corner, scientists have assured us.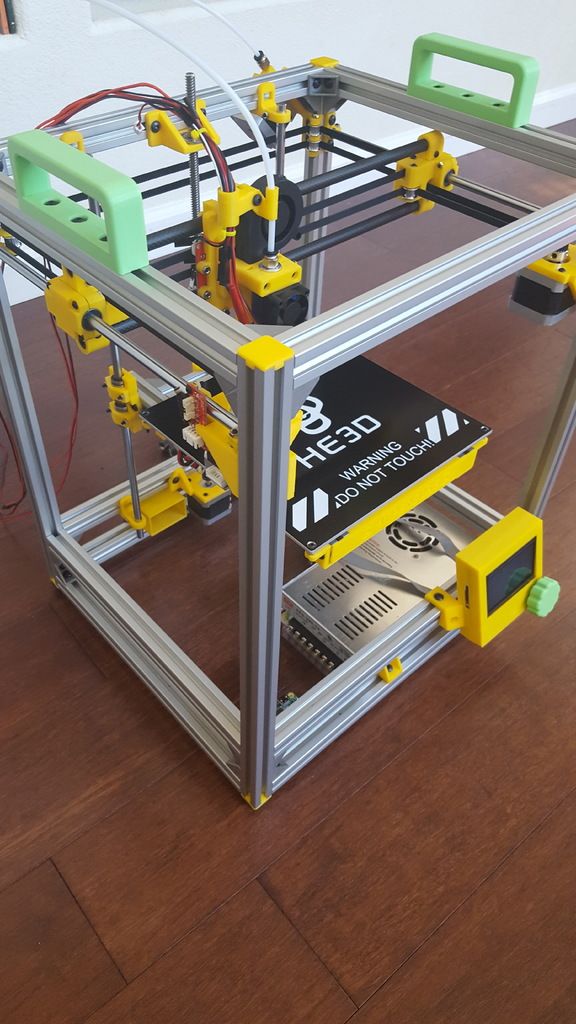 It takes at least two hours to print such a cube. Photo: Vlad KOMYAKOV, KP Archive

THE FIRST METAL 3D PRINTER IN RUSSIA

It was created by scientists from the Institute of Automation and Electrometry. It allows you to print parts of any shape from powdered metal up to a cube in size - 10 * 10 * 10 centimeters. Moreover, the metal can be any, including titanium. This is especially true for non-standard, intricately shaped parts that cannot be manufactured on conventional metalworking machines.

- Our institute began to engage in such developments in 1995, but in 1997 this direction was recognized for some reason as unpromising and turned off, - the scientists of the institute commented. - We set ourselves the task of putting the production of such printers on stream - the cluster for additive technologies where we work can help us with this.

The Model Testing System helps aviators test new aircraft. Photo: Vlad KOMYAKOV, KP Archive

FROM THE UNDERGROUND TO AIRCRAFT

The laboratory of fuzzy technologies of the Institute of Automation and Electrometry created a train control system for the Novosibirsk Metro.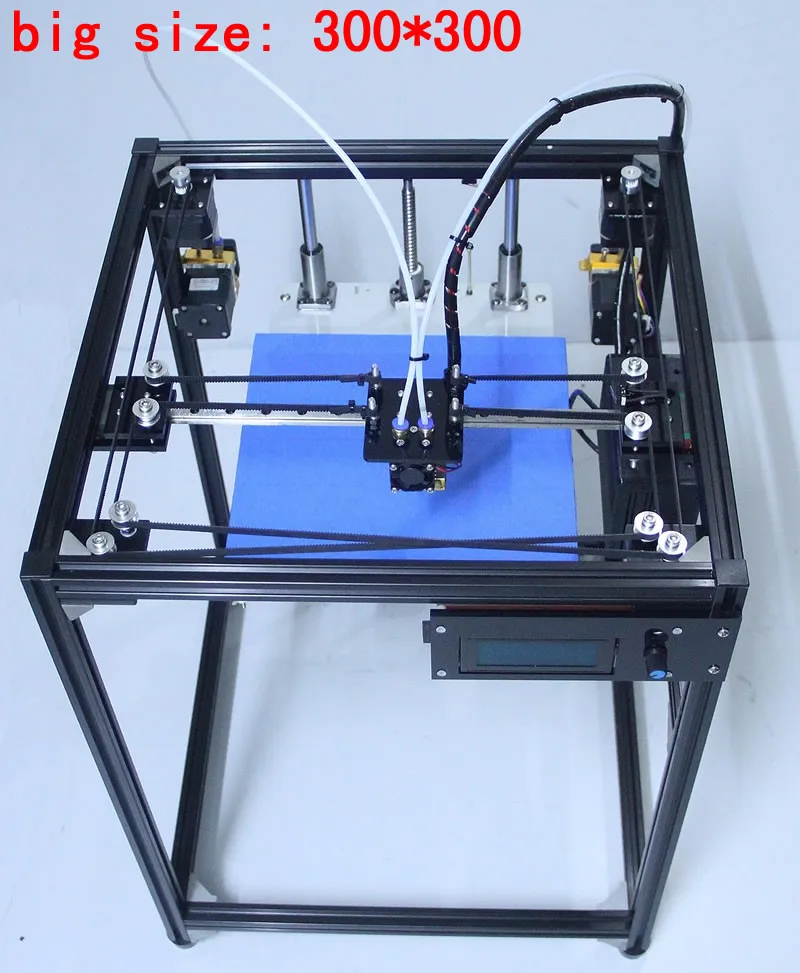 It was introduced in 2005, and by 2012 all stations were gradually upgraded. Now the entire subway is connected to this system, for which Siberian scientists received the State Prize in 2014.

- Another development that has come to practical use is the control system for unmanned aerial vehicles, - scientists from the Fuzzy Technologies Laboratory told us. - It allows you to control the device in the mode of a computer simulator. And not only!..

The same system is used as a ground control point for real aircraft models of the Siberian Research Institute of Aviation named after S. A. Chaplygin.

- The development of new aircraft models requires great losses, both financial and human, because test pilots die, - Anatoliy Shalagin , director of the institute, bitterly states. - Therefore, now a reduced model of the aircraft is taken for testing - in such a way that it would be possible to recalculate the obtained characteristics, taking into account the parameters of the real design.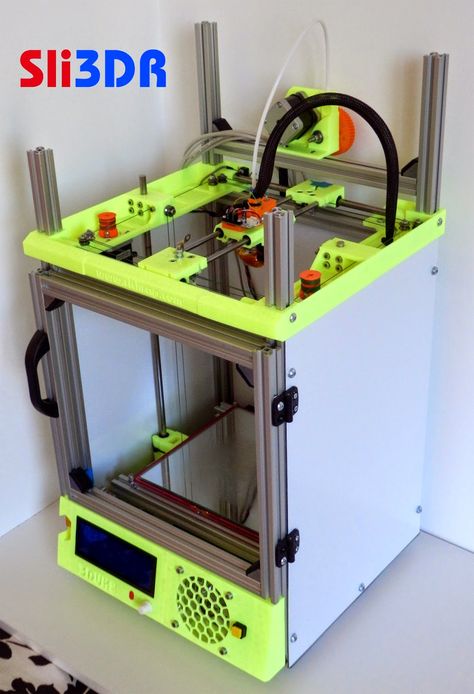 And on this model, all aerobatics and overloads are tested.

And such a model with a wingspan of 3 - 4 meters is controlled from the ground, which makes testing safer for pilots. This development of Siberian scientists is already successfully used by the Russian design bureaus Tupolev and Sukhoi.

As you already understood, Siberians have something to surprise the participants of Technoprom-2017.

See our photo reports:

Excursion of journalists to the institutes of the SB RAS

Technoprom-2017, day one

Technoprom-2017, day of the second
in Novosibirsk, the fifth International Technological Development Forum "Technoprom"
Andrey Kopalov
Read also
Age category 18+

network edition (network website) registered by Roskomnadzor, certificate El No. FS77-80505 dated March 15, 2021

I.O. EDITOR-IN-CHIEF - NOSOVA OLESIA VYACHESLAVOVNA.

Messages and comments from site readers are posted without preliminary editing.