3D printing convention 2023
Registration opens for the AMUG 2023 Conference
0Shares
The Additive Manufacturing Users Group (AMUG) has opened online registration for its 2023 AMUG Conference. 
Open to the users of all commercially available 3D printing technologies, the AMUG Conference is designed to bring together the finest minds from across the industry, whether they be engineers, designers, managers or educators. 
During the event, which is slated to take place in Chicago, Illinois between 19-23 March 2023, attendees will get the opportunity to learn, network and explore, whether that be via keynotes, panel discussions and technical sessions delivered by industry experts, or valuable insights gained from connecting with other users. 
"Our conference fills education, training and networking gaps with experience and knowledge shared by users of a broad range of additive manufacturing technologies," said AMUG President Mark Abshire. "And while highly skilled users attend the conference, first-time attendees new to the technology are embraced, welcomed, and encouraged to engage in information exchange.
"
"The AMUG conference is all about the users. What makes it unique is that the users plan, organize, and manage all aspects of the conference, making it truly 'For Users, By Users'."
The New Members Welcome at AMUG's 2022 Conference. Photo via AMUG.
What happened at AMUG 2022? 
While it was forced to reschedule and relocate due to COVID-19 in 2021, AMUG's Conference returned to its regular home in Chicago earlier this year. With Ford's head of 3D printing research Ellen Lee and Czinger Vehicles CEO Kevin Czinger presenting at the show, AMUG 2022's keynote speakers largely focused on the role of advanced technologies in automotive. 
However, that's not to say the event was entirely automotive-led, as the show was also packed full of exhibitors showcasing their latest 3D printing innovations. As identified by 3D Printing Industry's Editor-in-Chief Michael Petch in his AMUG 2022 first impressions, the conference reflected certain industry trends, such as firms responding to functional material demand.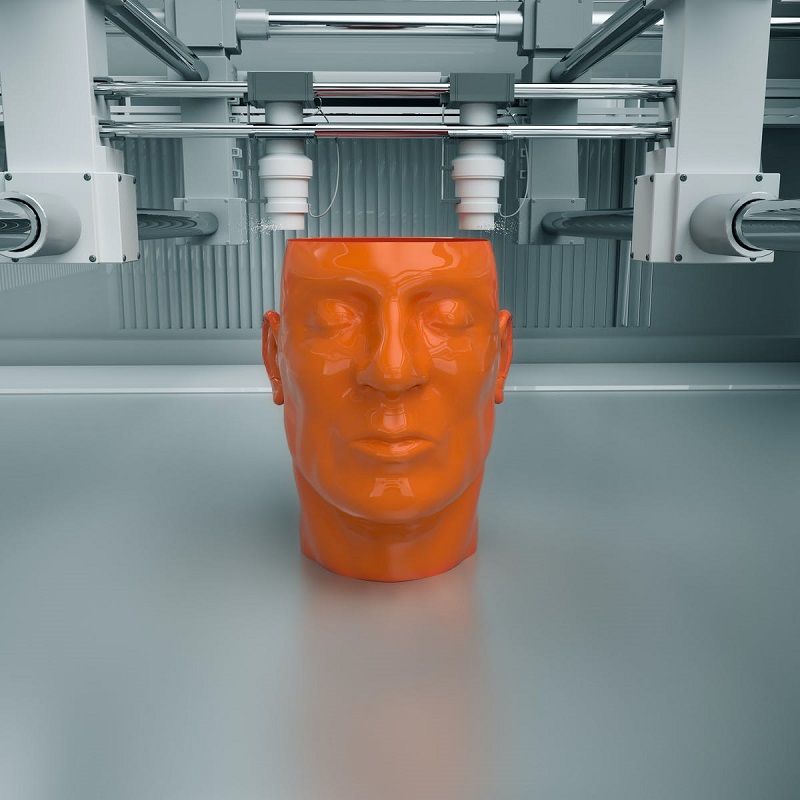 For example, following our State of Resin 3D Printing Survey, in which users showed dissatisfaction with a lack of flame-retardant materials, Tiger Coatings exhibited a solution. Once post-processed, the firm said the Tigital 3D Set thermoset materials it had on display at the show, can be made flame retardant up to UL 94 V0. 
Elsewhere, Nano Dimension made its AMUG Conference debut, while less familiar names like fabWeaver exhibited machines and materials built to address mid-tier additive manufacturing adopters. As such, despite the event not being geared towards product news, it still proved a valuable source of industry insight. 
Previewing AMUG's 2023 Conference 
Scheduled to take place between 19-23 March 2023, AMUG's next conference is set to provide a platform on which attendees can share expertise, best practices, real-world results, challenges and application developments. In practice, the event will facilitate this via a program designed to boost participation from start to finish, as well as a series of networking activities.
Across a five-day conference, attendees will also get the chance to take in nearly 150 presentations and sessions, in the form of keynote speeches, panels, technical discussions and hands-on workshops, organized to help users get the most out of their current additive manufacturing setups. 
One of the highlights of the conference program will be the eighth annual Innovators Showcase, in which participants will get the chance to 'sit in' on a fireside chat with an industry innovator. Previous honorees include Chuck Hull, Scott Crump, Carl Deckard, Fried Vancraen, Gideon Levy and Hans Langer, while last year, winner of the AMUG 2022 Innovators Award, Andy Christensen, shared insights gained via his work in the field of medical 3D printing. 
The 2022 recipients of AMUG's DINO Award. Photo via AMUG.
As is now traditional at AMUG, the AMUG Innovators Award, Technical Competition and Distinguished Innovator Operator (DINO) Awards will also seek to recognize excellence and contributions to the wider industry.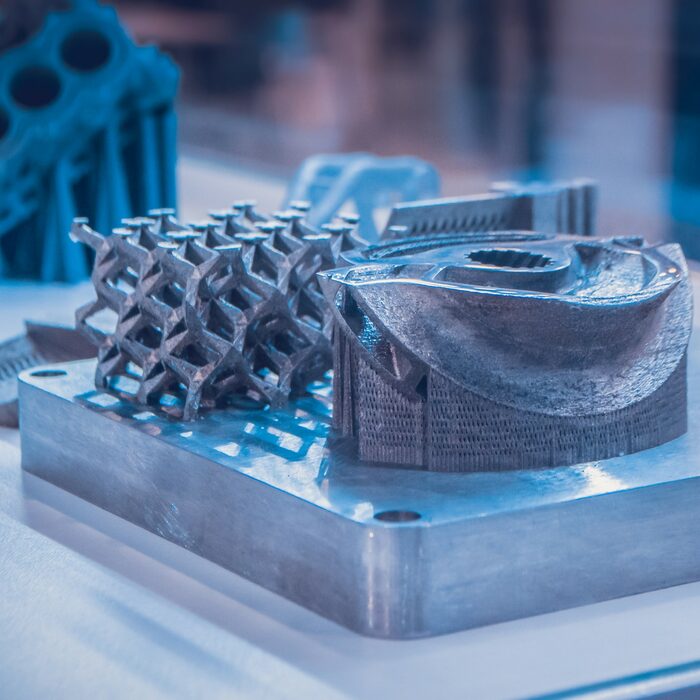 The latter, in particular, has been set up to celebrate those that have given years of service to the sector, with awardees selected for their efforts to advance the industry, or the knowledge and skills of their fellow professionals. Winners of the 2022 DINO awards included Massivit3D's Ben Arnold, VulcanForms' Matthew Donovan and Computer Aided Technology's Nick Licari. 
As an added benefit, conference entrants will be granted access to the AMUGexpo, a two-day expo dedicated to the discovery of new services, materials, systems and peripherals, from 19-20 March 2022. Not your typical trade show, the exhibitors on its showfloor are picked on quality over quantity, while its main purpose is to facilitate information exchange and networking.
In addition to gaining access to the above, AMUG registration also includes access to an off-site dinner gathering, several networking receptions and catered meals. 
Those that sign up between now and 6 January 2023 will be able to purchase all-inclusive event registration for $1,295.
Companies wishing to participate as exhibitors or sponsors can also use the AMUG online registration process.
To stay up to date with the latest 3D printing news, don't forget to subscribe to the 3D Printing Industry newsletter or follow us on Twitter or liking our page on Facebook.
While you're here, why not subscribe to our Youtube channel? featuring discussion, debriefs, video shorts and webinar replays.
Are you looking for a job in the additive manufacturing industry? Visit 3D Printing Jobs for a selection of roles in the industry.
Featured image shows the New Members Welcome at AMUG 2022. Photo via AMUG.
Tags additive manufacturing users group AMUG 2023 Carl Deckard Chuck Hall Computer Aided Technology Czinger Vehicles Ellen Lee fabWeaver Ford fried vancraen Gideon Levy Hans Langer Kevin Czinger Mark Abshire Massivit3d Matthew Donovan Nano Dimension Nick Licari Scott Crump TIGER Coatings VulcanForms
Paul Hanaphy
Paul is a history and journalism graduate with a passion for finding the latest scoop in technology news.
2014 IAITL Conference - International Association of IT Lawyers 2022 2023 (31)
15-17 Oct 2014
Vieira de Almeida & Associados, Lisbon, Portugal
Find Your Ideal Hotel
The event is over - See other events instead:
Negotiating and Drafting IT Contracts
07-08 November 2022Online Event
2023 World Technology Law Conference
24-26 May 2023Toronto, Canada
Anti-Financial Crime Summit
06-07 December 2022London, United Kingdom
More Events
Description
The 2014 IAITL Conference - International Association of IT Lawyers that deals with private and public law, Law and trade, Legal, Security and Privacy in IT law.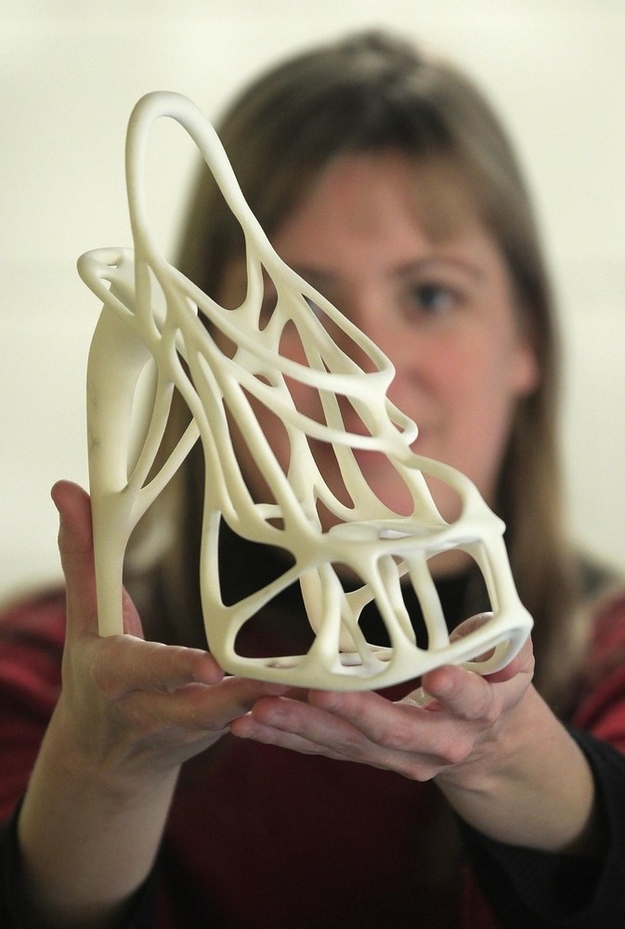 The conference covers topics such as:
International Law and Trade (ILTC)


Economics
Financing and Money Laundering
Environment, Sustainable Development and Trade
WTO agreement and related matters
Globalization, National Identity and Free Trade
Foreign Investment
Democracy and Trade
Transcending Cultural Barriers in Trade
State Intervention in Trade
Illicit Transfers of Cultural Property
Taxation, Business and Finance
Tourism and Trade
Business and Finance
Marketing law
Energy and gas law
Media Law
Jurisdiction and Enforcement of Judgments
Trade policy

Legal, Security and Privacy Issues in IT Law (LSPI)


E-forensics and Evidence
E-signatures
Data retention & protection
Email monitoring and privacy issues in the workplace
Contract and Tort
Intellectual Property Rights
E-commerce law
Virtual Companies
Data mining
Media & entertainment law
Phishing, virus, malware etc
Internet Freedom
Legal risks and protection strategies
Trustmarks
Privacy, Virology and security issues
E-government & edemocracy
Cloud computing
Jurisdiction in Cyberspace
Mobile technology
Online gaming
Consumer Protection
Robots &Intelligent agents
Content Regulation and Liability Issues
Cross-border ADR and Litigation
Licensing and franchising
Telecommunication law and technology
Taxation of cross-border transactions
IT Outsourcing
E-trade
Jurisdictional barriers to regulation and enforcement
Broadband technology
Audio-visual technology
Biometrics
Virtual worlds: regulation and taxation issues
Brain Computer Interface
Risk Management
End User Development
Cybercrime

International Private Law (IPL)


Finance, corporate governance, banking and investment
Employment and labour
Intellectual property
Legislative and regulatory affairs
Restitution
Property ownership, and real estate
Torts
Family law
Wills and estates
Contract law
Jurisdiction of the courts
Conflict of law
International judicial assistance
Choice of law and recognition of foreign judgments
Competition Law
Jurisdiction and judgments
Commercial law and bankruptcy Offshore outsourcing
Procedure
Sales of goods
Communication law
Consumer protection and marketing
Product liability
Human rights
Environmental law
Media, entertainment and communication law
Arbitration and ADR
Sports law
Equity and trust
Insolvency
Health and pharmaceutical law
Energy and gas law
Law and culture
Judicial Assistance
Legal Theory

Public Law Conference (IPLC)


Spatial planning
Aw of common areas (sea, space and Antartica)
Human rights, civil liberty
Competition law
Labour law and social policy
Environmental and energy law
Taxation law
Corporate finance law
International economics and trade law
Transport law
Tourism law
Public law fundamentals ( legislative procedures and judicial protection)
Criminal law, including foreign and security policy, defense policy, terrorism and anti drugs policy
Imigration law including citizenship, and asylum
Public contract law
International criminal justice and criminal analysis
Law of international regulations
Procurement and business regulations
Webscience, ePrivate policy
Media law including public sector information policy
Telecommunication policy
Please, check the official event website for possible changes, before making any traveling arrangements
Event Categories
Business: Legal, Security & Safety
Government & Global Issues: Law & Regulations
Technology: Information Technology (IT)
Other Events with Similar Location or Organizer
Conferences in Vieira de Almeida & Associados
Conferences in Lisbon
Conferences in Portugal
Events by International Association of IT Lawyers (IAITL)
We use cookies to ensure you get the best experience on our website
Find out more
OK
Medical 3D Printing Association
Latest technology

Association of


3D Printers in medicine Join

The future is near

Join the Association

Innovative Medicine

Join Association
Members of the Association
3D technology
Biotechnology
04.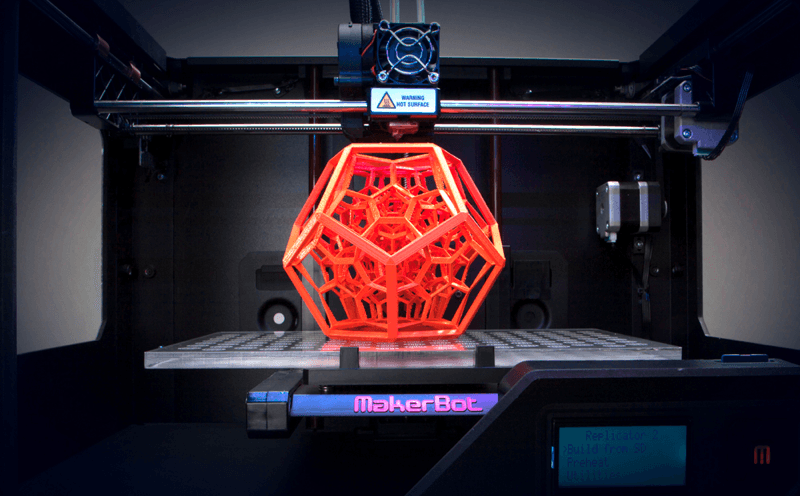 10.2022
VII All-Russian Scientific and Practical Conference "3D Technologies in Medicine"
Administrator 54 0
On February 17, 2023, the VII All-Russian Scientific and Practical Conference "3D Technologies in Medicine" will be held
Read further
18.02.2022
I Congress of Traumatologists and Orthopedists of the Volga Federal District (May 19-20, 2022)
Administrator 429 0
Acceptance of applications for participation with reports in the section Biotechnology and new materials in traumatology and orthopedics has begun
Read further
01/31/2022
III Conference "Additive technologies for medicine: world and Russian experience"
Administrator 573 0
Results of the III conference "Additive technologies for medicine: world and Russian experience"
Read further
25.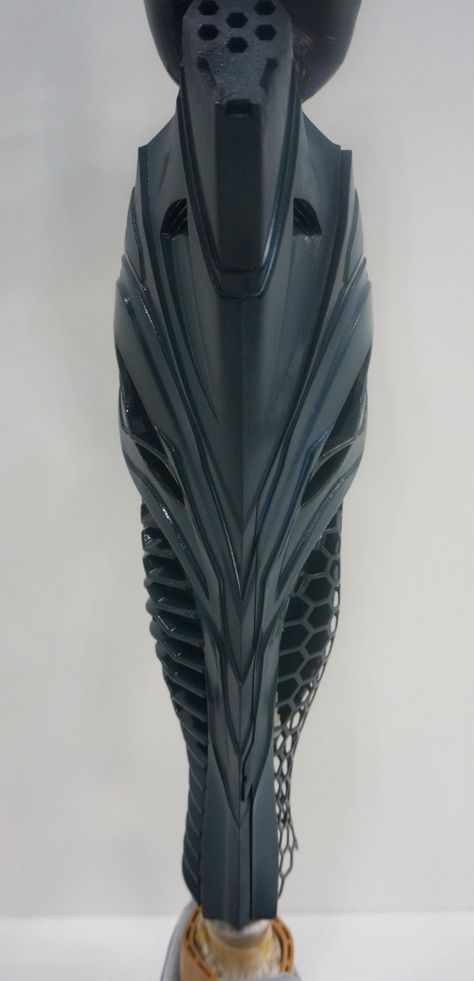 07.2021
Evaluation of the effectiveness of the use of individual layouts for preoperative planning
Administrator 796 0
Dear colleagues!!! We invite you to take part in survey
Read further
05/28/2021
TOMSK 3D DESIGN TEAM PRINTING BONES ON A PRINTER
Administrator 1068 0
IN THE DEPARTMENT OF GENERAL ONCOLOGY OF THE TOMSK NIMC WORKING A GROUP OF 3D-DESIGN OF IMPLANTS
Read further
05/28/2021
Results of clinical testing of hybrid knee endoprostheses
Administrator 1051 0
GITO-INNOVATION LLC conducted clinical testing of personalized precision hybrid endoprostheses
Read further
11.
03.2021
Russia will host the Eurasian Orthopedic Forum for the third time
Administrator 1523 0
Eurasian Orthopedic Forum
will be held in Russia for the third time Read further
11.01.2021
MIMIX BIOTHERAPEUTICS RELEASES CYMATIX ACOUSTIC 3D BIOPRINTER
Administrator 1408 0
BASED ON PATENTED SOUND INDUCED MORPHOGENESIS (SIM)
Read further
11.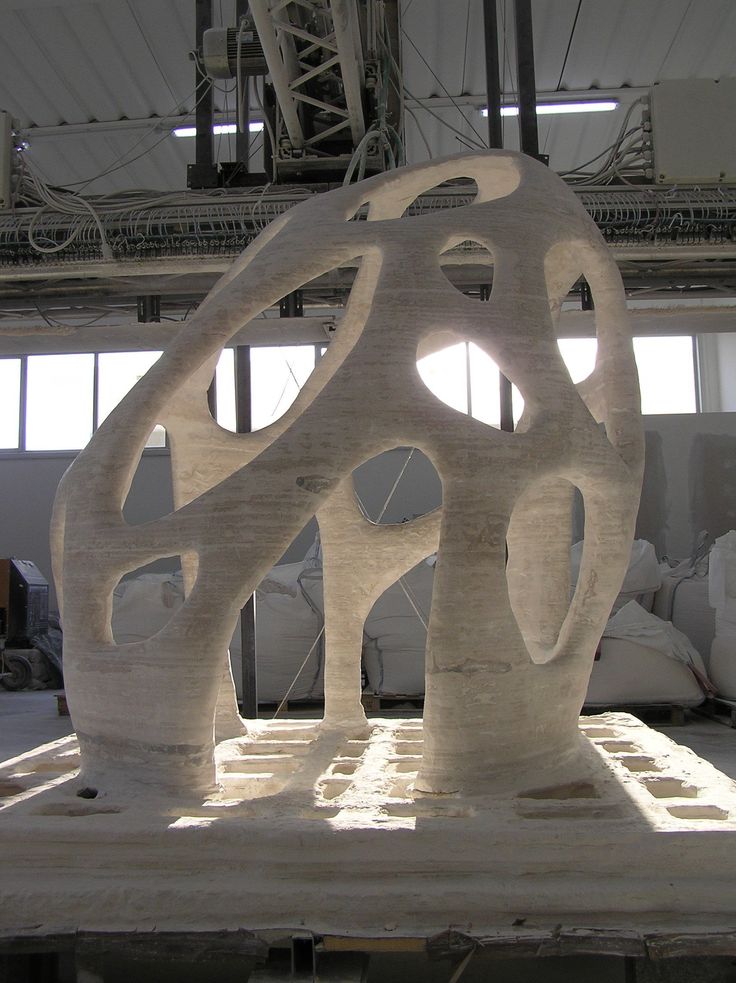 01.2021
3D-PRINTING HYBRID BIO-INK TO HELP CARTILAGE REGENERATION
Administrator 1466 0
RESEARCHERS CREATED NEW
HYBRID BIO-INK Read further
11/21/2020
VIDEO RECORDING OF THE VI ALL-RUSSIAN SCIENTIFIC AND PRACTICAL ONLINE CONFERENCE "3D TECHNOLOGIES IN MEDICINE"
Administrator 1483 0
VIDEO RECORDING OF THE VI ALL-RUSSIAN SCIENTIFIC AND PRACTICAL ONLINE CONFERENCE "3D TECHNOLOGIES IN MEDICINE"
Read more
Site search
Registration Forgot your password?
Sitemap
Home
About the Association
News
3D printing
Biotechnology
Services
Forum
Members of the Association
Contacts
603155 Russia, Nizhny Novgorod,
Verkhne-Volzhskaya embankment, 18
8 (831) 436 0160
[email protected]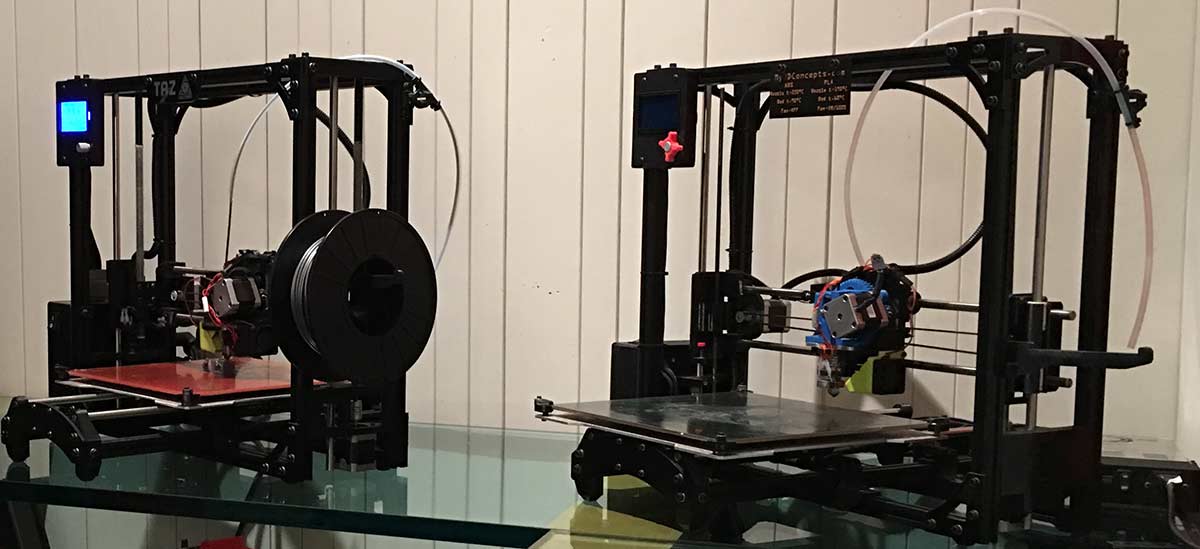 ru
Stay up to date with the latest developments. Subscribe to our VKontakte group.
© Copyright 2017. All rights reserved. Privacy Policy.
c
News about 3D printers and 3D printing
The most interesting news about additive technologies from all over the world. Stay up to date!
News
four
Subscribe to the author
Subscribe
Don't want
Plasmics, an Austrian developer of additive equipment, is running a crowdfunding campaign on Kickstarter, offering unusual hot ends with induction heating. The developers promise faster and more accurate temperature control with a consequent increase in the quality of FDM / FFF 3D printing.
Read more
News
2
Subscribe to the author
Subscribe
Don't want
Guests of the museum-festival will be able to get acquainted with eighty-five robots from around the world, previously demonstrated at exhibitions in Las Vegas, Beijing, Berlin, Milan and Tokyo, see the performance of flying pixels and 3D printed models, as well as create new works of art using a neural network.
Read more
News
four
Subscribe to the author
Subscribe
Don't want
Rostec State Corporation presented at the Weldex-2022 exhibition a 3D vacuum cathode-beam printer based on a multi-axis robot. The system allows growing parts of complex shape from steel, titanium and aluminum alloys for aerospace engineering.
Read more
News
5
Subscribe to the author
Subscribe
Don't want
New systems are initially tailored for the extended functionality of the Klipper firmware and equipped with 32-bit electronics with additional computing power in the form of a quad-core single-board computer.
Read more
News
3
Follow the author
Subscribe
Don't want
By the end of 2023, Samara State Medical University plans to create a bioink for printing human cartilage tissue on a 3D printer.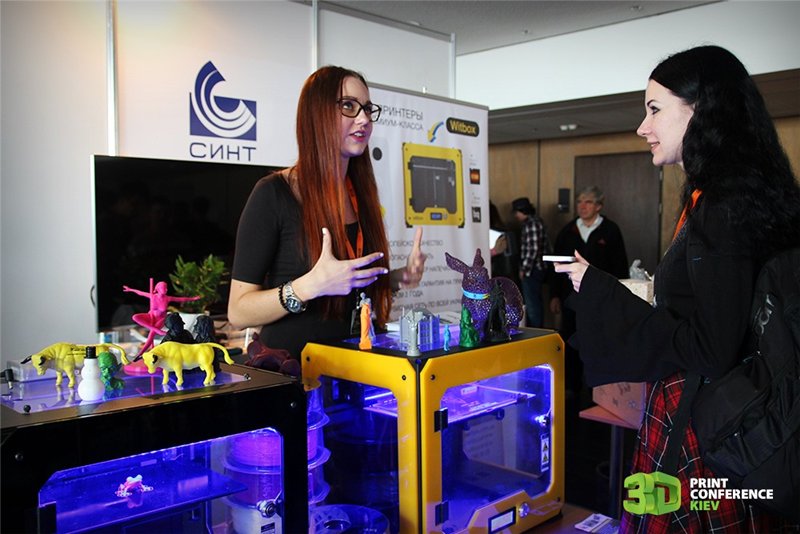 The development is carried out by the Competence Center of the National Technology Initiative (NTI) "Bionic Engineering in Medicine" on the basis of Samara State Medical University.
Read more
News
eight
Follow author
Follow
Don't want to
Monochrome LCDs with increased sharpness, light transmission, survivability and 2K resolution are suitable for upgrading stereolithographic 3D printers Elegoo Mars, Elegoo Mars Pro, Anycubic Photon, Anycubic Photon S and Creality LD-002R in the original version.
Read more
News
3
Subscribe to the author
Subscribe
Don't want to
The Spanish company Recreus has expanded its range of consumables for FDM/FFF 3D printers with Filaflex SEBS filament made of styrene-ethylene-butylene-styrene, i.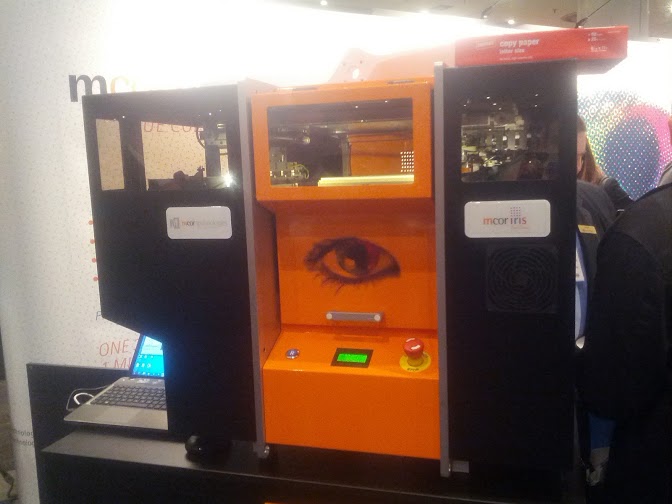 e. synthetic rubber. The new material is characterized by high electrical insulating properties, as well as resistance to chemicals, UV and moisture.
Read more
News
2
Subscribe to the author
Subscribe
Don't want to
Resins for 3D printing of biomedical products were synthesized in the laboratory of polymeric materials of the Kurchatov complex of NBICS-nature-like technologies. This will allow creating personalized biodegradable implants.
Read more
News
one
Subscribe to the author
Subscribe
Don't want
The main activities of the Taiwanese company BWant are the development of customized measurement systems and the assessment of the quality of wireless communication using AiP antennas, smartphones, and laptops.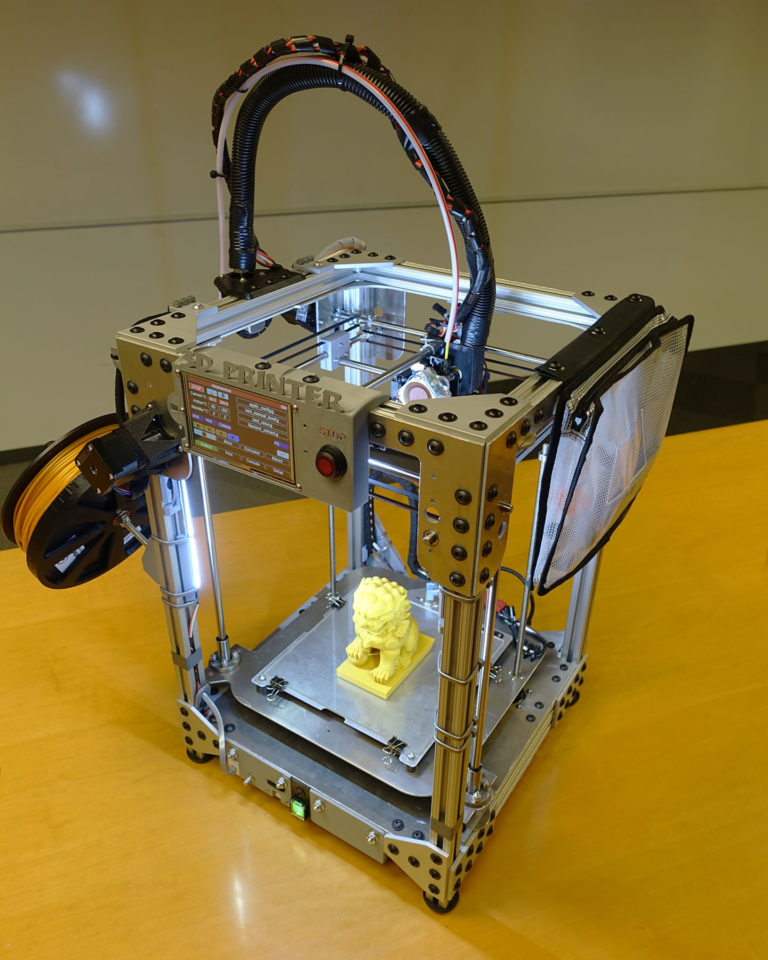 A design team with decades of experience uses the XYZprinting PartPro150 xP laser stereolithography (SLA) 3D printer, saving time on functional prototyping and end-product manufacturing.
Read more
News
6
Subscribe to the author
Subscribe
Don't want
Scientists from the Ural Federal University and the Ural Branch of the Russian Academy of Sciences determine the optimal conditions for 3D printing of permanent magnets from hard magnetic compounds based on rare earth metals. This will allow launching small-scale production of magnets, giving them any shape during the manufacturing process, and creating complex configurations of magnets.
Read more