3D printed rc plane plans
Amazing Radio Controlled Airplanes made with light weight PLA
Reduce weight with lightweight PLA 3D printing filament
Lightweight PLA is the first filament of its kind: a 3D printing filament using active foaming technology to achieve lightweight, low-density printed parts. At around 230°C (446°F) LW-PLA starts foaming and it increases its volume by nearly 3 times. 
What you need to know when using our lightweight PLA
Decrease your material flow
By decreasing the material flow by 60% you can achieve lightweight parts. 
Print big layer heights
You can also use the expanding properties to reduce print time by printing big layer heights or extra thick materials.
Fine tuning and optimization is required to make the most of your LW-PLA use.
Temperature, speed and flow
Assuming nozzle size and layer height are fixed, our main input variables are temperature, speed and flow to determine the amount of expansion.
Best practices
Big, bigger, biggest RC airplane
"Designing, printing and flying bigger and bigger RC airplanes is a real challenge."
You need a strong enough material and a solid structure so that it does not collapse.
Standard 3D printing plastics are too heavy for this purpose. That's why we bet on colorFabb's foaming PLA. A carefully studied carbon fiber tubing and internals together with the use of the very light and flexible light weight PLA, make it possible to achieve sizes up to 2 meter wingspan with success.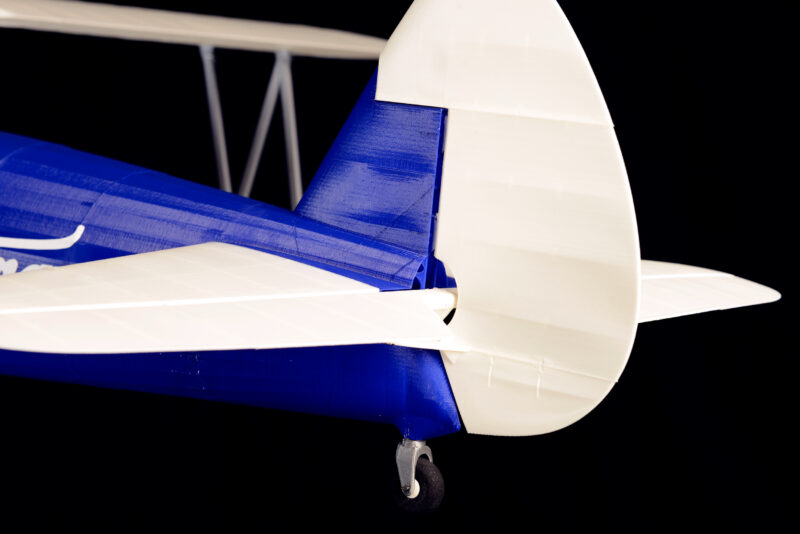 By far the best combination for airplanes.
Team Eclipson Airplanes 
From composite to 3D printing
"colorFabb was my missing key to success, my dreams became reality"
Making big lightweight aircrafts out of composite has always been my passion, this was the key to make vertical take-off possible. However, making molds during development of these aircrafts is costly and time consuming. One day I've got the idea from a friend to try to print them out of lightweight PLA, I said "no way". But today, printing the F-35B and Harrier out of LW-PLA is a fact, and my printers are running day and night! The Harrier is famous about his vertical take-off and landing capabilities as for the F-35B, and thanks to LW-PLA I can scale them up to 1:7 size!
colorFabb jumpstarted my projects and more and more passioned RC builders and followers on my YouTube channel are trying this new way of making cool airplanes.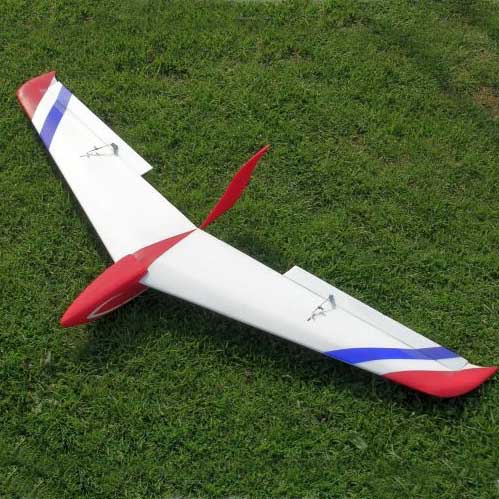 colorFabb, a big thanks!
Joel Vlashof
Manageable and good flying
"colorFabb Lightweight-PLA, makes the impossible possible. "
12 August 2021, 3Dlabprint WACO YMF-5 ready for download. I look at it several time, I doubt.... the wingspan of 1440 mm is impressive... but thinking about the transport, assembling and disassembling is what stops me.
Eureka! A spool of colorFabb lightweight PLA in the color red gave me an idea. 'Does LW-PLA make it possible to scale the Waco to a manageable and lightweight model?'  Using Simplif3D the Waco STL files are converted to 60% of the original file. The printer was fitted with a 0.25 mm nozzle and the first test prints were made. The "mini" Waco is now a fact. With its 864 mm wingspan and only 530 gram a beautiful handy, lightweight and good flying scale model of the WACO YMF-5 has been created. Made possible by the special properties of colorFabb LW-PLA.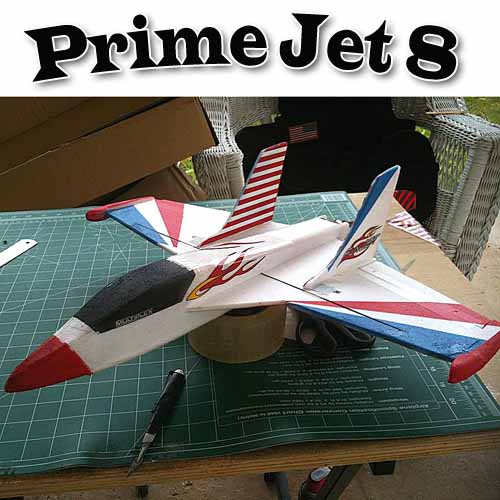 Mr. Coen Loos
Is lightweight PLA 3D print filament also suitable for drones?
"The drone shown on the picture, is built by DroneTeam Twente with colorFabb filaments. The body and wings are fully 3d printed with lightweight PLA and supported by a carbon skeleton on the inside. The carbon booms from the skeleton are connected by joints printed with materials like nGen. All in all, this drone can handle/ lift a total takeoff weight of 10kg. The goal of this drone is to compete in the UAS Challenge and deliver humanitarian aid (AED, Epi pen, First aid kit, etc.) in rural areas.
The plane design shown is a Prandtl plane configuration. Due to its 4 wings it has more lift, making it more efficient than a standard plane. This was chosen by the student team to innovate and accelerate the drone industry. Above that, the team decided to take an innovative approach by using 3d printed materials which allows for easy iterating during the prototyping phase.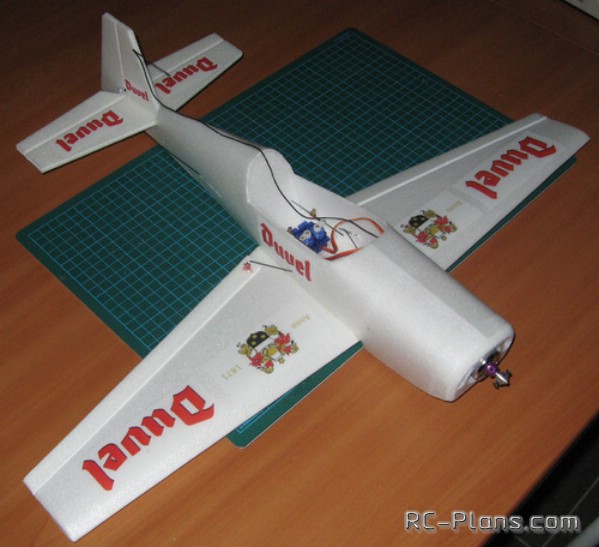 Above that, when the drone crashes, things can be repaired and improved in a matter of days. Using one printer with a 0.8mm nozzle, the print time of this drone is about one week which is great for reproduction."
DroneTeam Twente
LW-PLA-HT BLACK

from €44.95

Add to Wish List Add to Compare

LW-PLA-HT WHITE

from €44.95

Add to Wish List Add to Compare

LW-PLA BLACK

from €44.95

Add to Wish List Add to Compare

LW-PLA GREEN

from €44.95

Add to Wish List Add to Compare

LW-PLA NATURAL

from €44.95

Add to Wish List Add to Compare

LW-PLA RED

from €44. 95

Add to Wish List Add to Compare

LW-PLA YELLOW

from €44.95

Add to Wish List Add to Compare
Wouldn't it be great if you could 3D print an awsome RC Plane of your own!
Special credit goes to Eclipson Airplanes who were the first to not only publish videos of their airplanes made with LW-PLA, but also re-designed their RC planes to work flawlessly with our lightweight 3D Printing filament! They have shown time and time again that their skills in design and flying are among the best.
Meet our product hero Gijs!
Who knows all about lightweight PLA.
For the filament to expand it is necessary to put a certain amount of energy into the filament.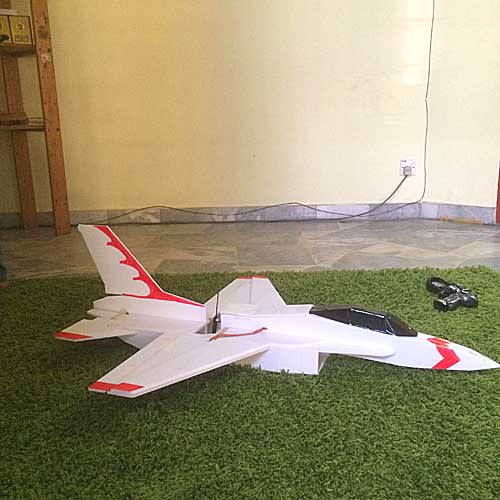 The amount of energy a filament can absorb during printing depends on the length of the hot-zone and the time it takes for the filament to pass through the hot-zone. The longer a filament will reside inside the hot-end, the more energy it can absorb which will increase the amount of expansion.
3D Printed RC Plane | Popular Models & Where to Find Them
Martin
Besides many test devices, Martin now has his fourth own 3D printer running and prints as a hobby for friends, family and himself. He is happy to share his experience with each new article.
Latest posts by Martin (see all)
Disclosure: Links marked with * are Affiliate Links. I earn from qualifying purchases if you decide to make a purchase through these links – at no additional cost for you!
---
Owning your own remote-controlled airplane is a dream of many modelers around the world. For years, however, this remained a dream for most of them, because they simply lacked attractive ideas on how to realize it.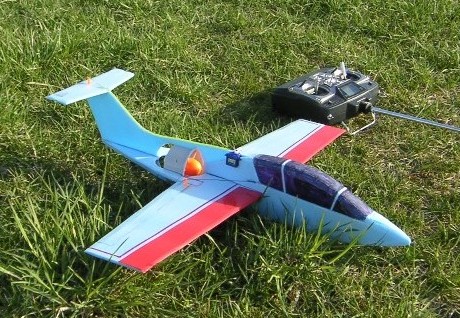 However, with 3D printers came unimagined possibilities in the field of model making – and this also leads to the fact that there is now a whole range of ideas on how to create a remote-controlled aircraft.
All you need for your own model of an rc airplane is a 3D printer, a little creativity and a little time. We have collected interesting and popular models for you and listed one or two tips for your mission to your own "remote-controlled airplane".
Table of Contents:
1 Popular Models of Remote Control Airplanes

1.1 The FPV model
1.2 SuperNova
1.3 Red Mini Wing
1.4 Red Duck
1.5 Red Swan
1.6 Northern Pike
1.7 Vortex Generator
1.8 Melusine
1.9 E-39 Jet Plane
1.10 PLA Moose

2 Related Questions
3 Conclusion
Popular Models of Remote Control Airplanes
In recent years, remote-controlled airplanes have become a kind of royal discipline around 3D printing.
Therefore, there are numerous model ideas and instructions for RC airplanes. We have collected the best and most innovative models.
The FPV model
Flying Wing with FPV by Joshua Cameron via myminifactory
Suitable models to enter the field of remote-controlled aircraft are so-called flying wings, which are FPV-capable (first-person view) and fly amazingly well. The assembled wings should be around 40 centimeters wide and consist of three printed parts. These can be created in a Tinkercad, for example, but also other 3D printers.
Flying Wings soluble also leave room for a camera and built-in control horns. Joshua Cameron has developed a popular model that is printed with two walls with grid pattern infill and without bottom and top layers. This allows an ideal wing structure to be created.
You can find the model of Cameron on MyMiniFactory.
SuperNova
SuperNova RC plane by jdplus3 via thingiverse
This model, which also came out of a 3D printer, looks a lot more like an airplane.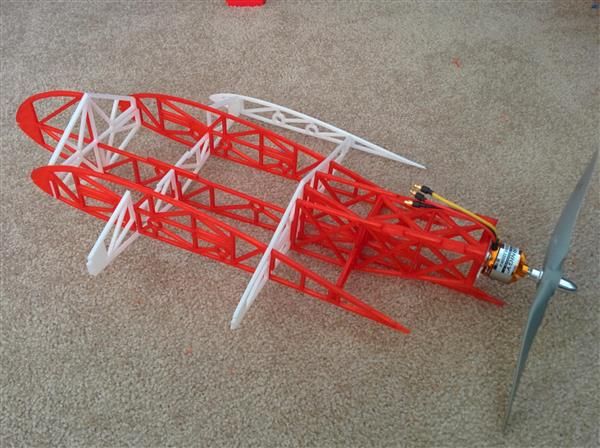 It is reminiscent of a fast and agile fighter jet that breaks many a sound barrier. The SuperNova is enormously good in the air. It looks innovative and thoroughly modern.
Itek Kjetil developed the model, which has already won many fans. He 3D printed it in a modified RepRap Mendelmax – and with a 100% infill and a resolution of 0.25 millimeters. The aircraft weighs a total of 1.42 kilograms. A large part of the weight is accounted for by the electronics. These allow the SuperNova to be controlled very well.
There are many variations and related variants around this model. You can find the original on Thingiverse.
Red Mini Wing
Red Mini Wing by puhlbo via thingiverse
The Red Mini Wing is a model of the designer Michael Christou, which has made it to great popularity. It also has the nickname "Speedy" which does not come by chance. The small RC plane (the wingspan is 79 centimeters) is fast and also very agile.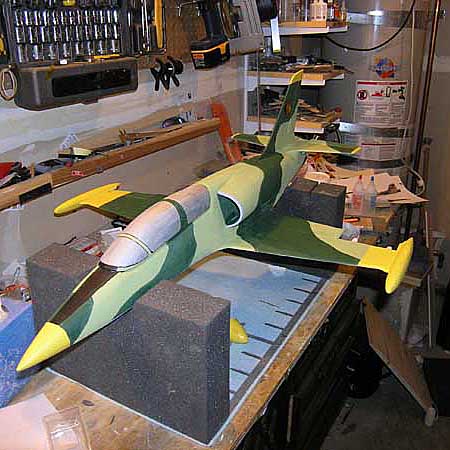 It also looks innovative and cute.
This is a model that can be created quite easily with a 3D printer. This is because it requires few parts. The parts can be printed without support and Raft. Some parts are printed in spiral vase mode.
When it comes to flying, however, the Red Mini Wing is not for beginners. You should have some experience in flying rc planes if you dare to fly close to this model.
You can find an introduction for the Red Mini Wing on Thingiverse. 
Red Duck
Red Duck by _Dave via thingiverse
A related model is the Red Duck, which was also developed by Christou. The red duck has a wingspan of 1.35 meters to offer and actually looks a bit like its namesake. The center of gravity is far forward and the nose is added later. The weight is 1360 grams. If you have a lot of flying experience with RC planes, then you could even fly the Red Duck in acrobatics shows. There are quite a few videos on the internet showing the model performing spectacular aerobatic maneuvers.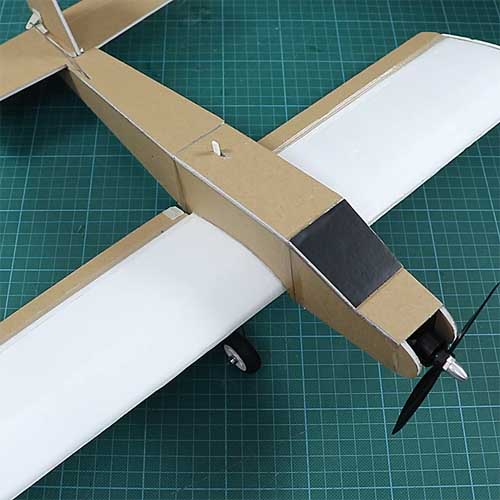 The Red Duck is printed by Christou from the Wersybot – a derivative of the Printrbot. However, it is also possible through other 3D printers to assemble individual parts into a great overall image. You'll need to set aside a lot of time, though, as the printing time for the individual parts is around 110 hours. Nevertheless, this is a popular and attractive model – especially for advanced users of remote-controlled aircraft.
Are you interested in a Red Duck? On Thingiverse you can find the model. 
Red Swan
Red Swan in the making by Majoda via thingiverse
The duck becomes a swan and it gets a little bigger. The Red Swan RC airplane is an extended version of the Red Duck and also sprang from Christou. The wingspan of this model almost reaches the two-meter mark (1.95 meters) and has a nose ten centimeters longer than the duck to offer.
The remote-controlled aircraft has ingenious capabilities in the air and even flies like a glider.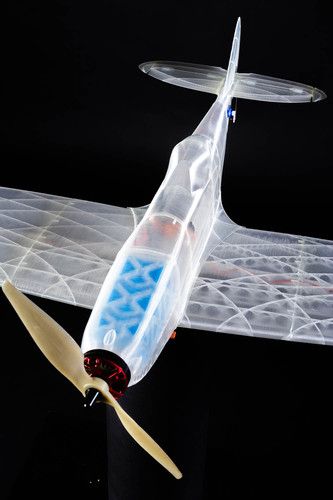 So far, however, the model has probably only been printed by Christou himself, which may be due to the extremely long printing time of about 150 hours. For very advanced modelers and RC aircraft experts a challenge and an adventure. For beginners probably not the right model.
Photos and information about the Red Swan can be found here. 
Northern Pike
Northern Pike RC Airplane by localfiend via thingiverse
An RC aircraft for all fantasy fans. The Northern Pike is a warbird that is supposed to have a Klingon look. The model is made for FPV and includes a camera mount. For enthusiasts of FPV, it is an ideal aircraft.
The model is lightweight and printed with about 700 grams of PETG filament. 
The printing time is around 40 hours – so it's a combination of a fancy remote-controlled airplane, but one that is also absolutely feasible – and not just for absolute experts in 3D printing.
You can also find this model on Thingiverse.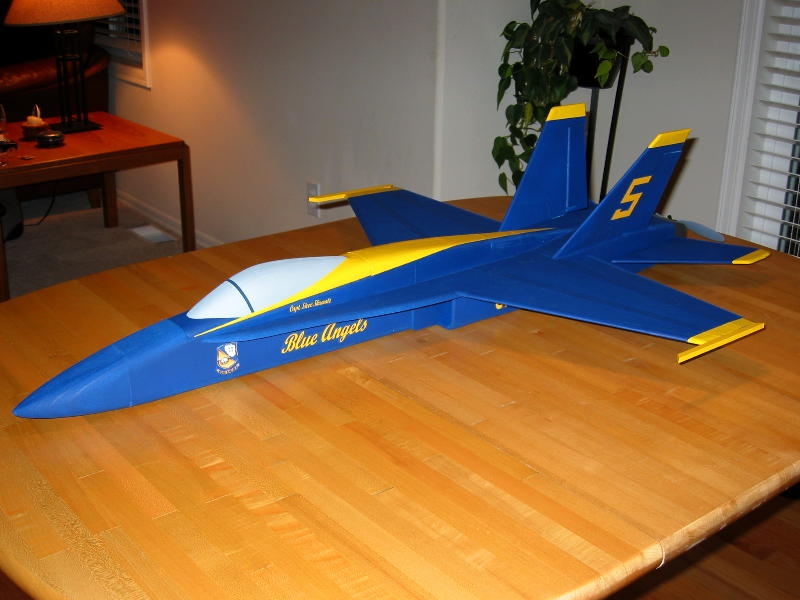 Vortex Generator
Vortex Generator by Mr_nopro via thingiverse
The Vortex Generator (VG) was designed in two different variations. One has the vortex generator glued to the wing on both sides. The other has a small slot in the wing where it can be inserted. Thereby you can test position and functionality until it is optimal.
The RC airplanes with Vortex Generator are extremely good in the air and very stable. The stall speed is significantly reduced and the speed can be controlled well in general. So it is a user-friendly remote control aircraft that forgives a lot.
Pictures and data can be found here.
Melusine
MELUSINE via cults3d
This model reminds of a glider right from the first look. It is a 3D-printed biplane electric glider equipped with an FPV platform. The Melusine represents a huge RC aircraft, with a wingspan of 2.32 meters, which is clearly superior to most other models.
The remote-controlled aircraft weighs about 2.3 kilograms, which is also a tremendous value. It has 3D-printed folding supports. The individual parts should be printed with a PLA filament. A very flexible filament is needed for the tires.
You can find all info about this model on cults3d. 
E-39 Jet Plane
EL-39 – SEMI SCALE RC JET FOR 120 MM EDF via cults3d
This model is something very special when it comes to RC airplanes. The big difference from the other remote control airplanes: The E-39 Jet Plane has a jet engine.
The jet is almost completely 3D printed – which includes the EDF unit and the landing gear. The length of the aircraft is 1.85 meters, and the wingspan is 1.45 meters. And here it comes: the weight of the RC aircraft is rated at 7.5 kilograms – so it's a real heavyweight. These data ensure that the E-39 Jet Plane feels like it flies like a real airplane.
The special model was printed with TMC2100 stepper drivers – the smaller parts were 3D printed on a Wanhao Duplicator i3.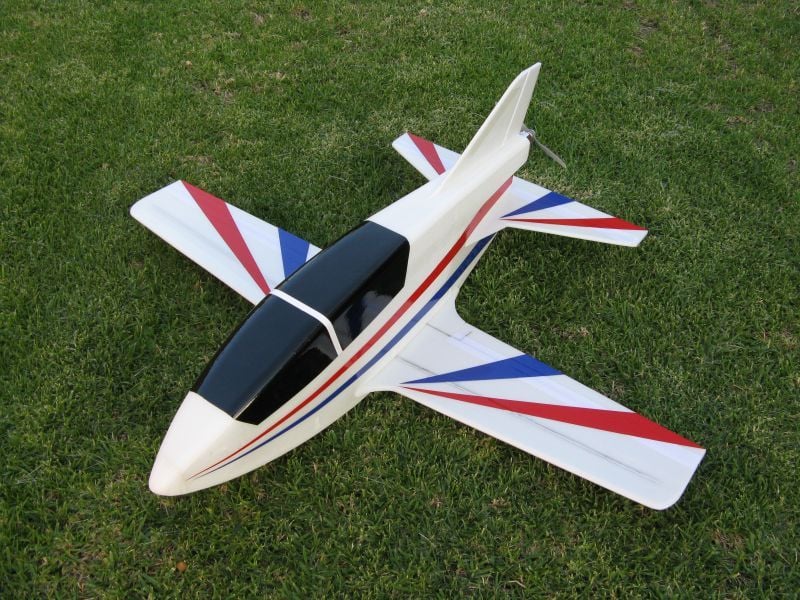 It is essential to use PLA of very good quality when printing. Tires, fan rubber and fan seals must be 3D printed from TPU or other rubber-like filaments.
Here you can find the model. 
PLA Moose
The PLA Moose by MicroSport via thingiverse
Moose – an unusual name for an RC aircraft. Looking at it, you can't really understand why you're dealing with a moose. But it doesn't matter, because the aerobatic plane with a wingspan of one meter is a solid model.
It is not difficult to print and therefore a good model to start with rc planes. The prototype of the PLA Moose was – as the name suggests – printed in PLA, which is also recommended. Assembling the individual parts should be almost child's play for any interested modeler. A good CA glue and a 400 grit sandpaper can be useful when it comes to assembling.
The wing has a 16mm carbon spar and a 3mm carbon strut in the tailplane. It will need 5x 9gm servos, although I am yet to draw the mount for the rudder servo.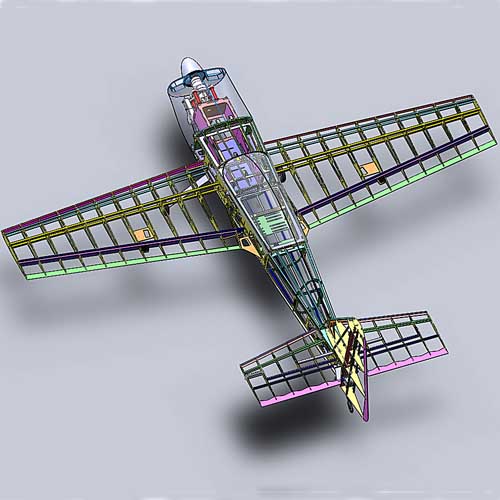 The elevator needs two servos. The alignment of the 3D printed rc plane is not optimized. You'll have to take your time for that.
You can find everything about PLA Moose here.
Related Questions
Can a 3D printer be used to print remote-controlled aircraft?
Thanks to the new and technically groundbreaking 3D printers, you can create and 3D print remote-controlled airplanes at home. All you need is an appropriate 3D printer, good instructions and an innovative model, motivation and a little time.
What is important when printing remote-controlled aircraft?
First of all, you definitely need a good tutorial. You should also have a little experience with 3D printing. Then you can print the individual parts and assemble them into the desired overall image. This means that in the best case you should also have fun and skill in model making.
What models of remote control airplanes are the most popular?
It is difficult to give a general answer.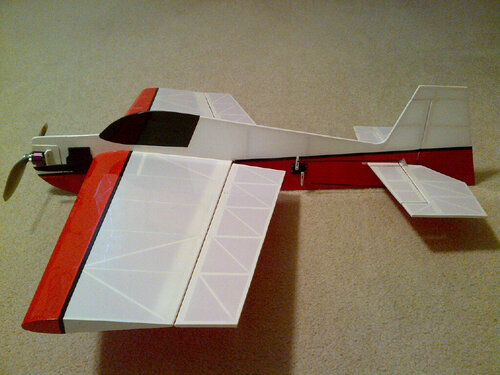 The fact is that the models of designer Michael Christou are among the best known and most popular worldwide. In general, the more innovative, lifelike and unusual an RC aircraft is, the better it is received by the community.
Conclusion
With modern 3D printers, a new era has dawned in the field of remote-controlled aircraft. RC planes can be assembled without much trouble using parts printed in a 3D printer. This results in an incredible variety for the, because you can print and assemble virtually any model you have in mind. There are no limits to your creativity.
For most models of RC airplanes, you should have some experience with 3D printers. Expertise in piloting the aircraft is also an advantage, as we all know that no master has fallen from the sky yet. In our list, you will find a whole range of remote-controlled airplanes that can be interesting for beginners as well as real professionals. You can get even more inspiration on the Internet if you think it's necessary.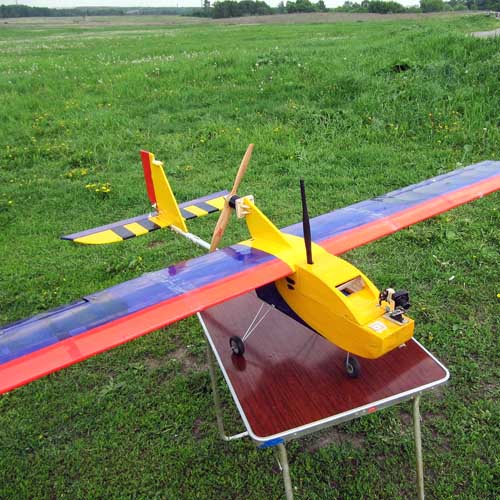 ---
Disclosure: This website is the property of Martin Lütkemeyer and is operated by Martin Lütkemeyer. Martin Lütkemeyer is a member of the Amazon Services LLC and other Affiliate Programs. These are affiliate advertising programs designed to enable websites to earn advertising revenue through advertising and linking to Amazon.com and others. Links marked with * are affiliate links.

✈️ Best Aircraft & Aircraft 3D Printing 3D Files ・Cults
✈️ Best Aircraft & Aircraft 3D Printing 3D Files
Climb with this collection of 3D files perfectly optimized for 3D printing. You can print beautiful airplane models to decorate your home or even do some modeling. As a result of 3D printing and connecting various parts, your aircraft can even fly for real. This is a great way to show your child how an airplane works and talk about the different models: CESSNA, Airbus, Boeing, etc.
RC plane - Eclipson model A free version by Eclipson
Free
F5 Tiger 1/64 easy to print scale model
Free
Free RC Airplane
Free
Pilot Baby - 3D printed reproduction of a vintage RC sport model.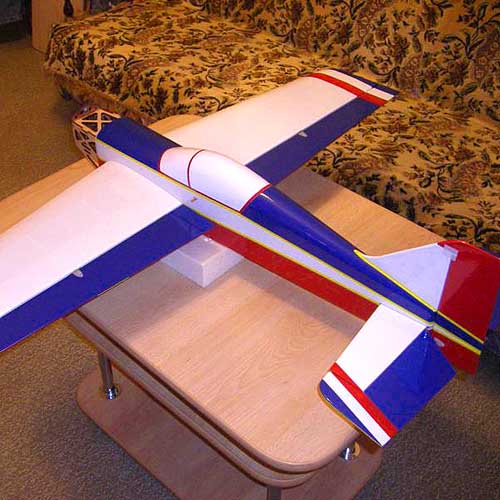 Free
Build your own aircraft engine
Free
RAF WW II Spitfire
Free
Easy to print T-38 Talon aircraft scale model (esc: 1/64)
Free
Plane
Free
RC airplane Wing - Eclipson Model Y
Free
F117 Nighthawk
Free
MD80 AIRCRAFT SCALE MODEL
Free
RC plane fuselage - Eclipson model Z
Free
Airbus A220-100 - 1:144 - Free
Free
Zlin Z-242 frame model (esc: 1/64) (No 3D print, CNC routing)
Free
Cessna 172 Skyhawk 1:72
2 €
Ultimate Biplane 10-300S
Free
Turboprop Engine
Free
Boeing 777-200 1:750
Free
Easy to print Cessna Citation SII 1/64 aircraft scale model
Free
Porco Rosso Savoia S.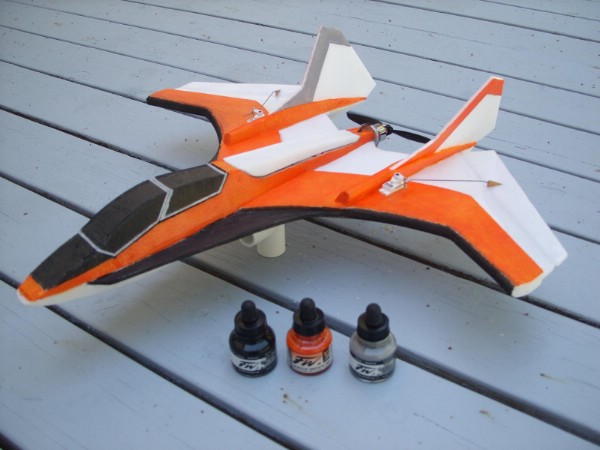 21 Aircraft
Free
Aero Commander 500S
Free
Model plane
Free
SOFIA, the Stratospheric Observatory for Infrared Astronomy
Free
Das Liddle Stik RC Airplane
Free
Antonov An-225
Free
Easy to print Aero L-39 Albatros aircraft scale model
Free
Aircraft
Free
Lancer B1 Bomber
Free
WW II RAF Spitfire Sliced ​​
Free
PIPE ECHAPEMENT SPITFIRE
Free
A02 C-3D aircraft
Free
P-51D Mustang - Sally AURI
Free
First Take Off of a fully printed (FDM) sailplane.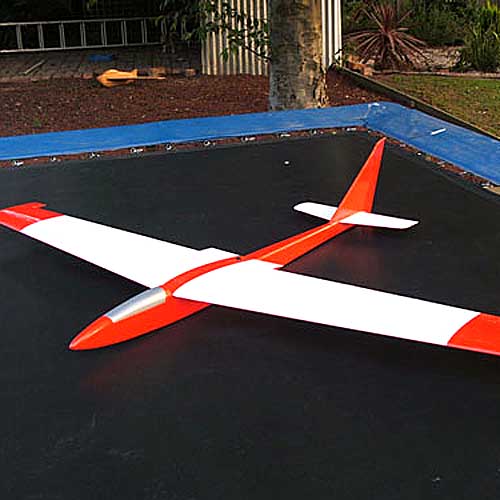 Free
Ercoupe Golden Age Aircraft
Free
RAF Mosquito WW II
Free
Le Rhone spinning radial dummy engine for RC planes
Free
Little Jet Plane
Free
RAF Lightning
Free
Floonda - free 3d printed Freestyle Glider 1335mm Wingspan (Vasemode)
Free
Mobile device Barron Red
2.44 €
Transport Aircraft Toy Puzzle
Free
Speedy "Red Mini Wing" RC Plane
Free
"Red Swan" the biggest fully printed Flying Wing
Free
Antonov An-32
Free
Antonov An-124
Free
Touristic plane
Free
Skewer Fighter Jet (F-86 Saber)
Free
EL-39 - RC half-scale jet for 120 mm EDF
17.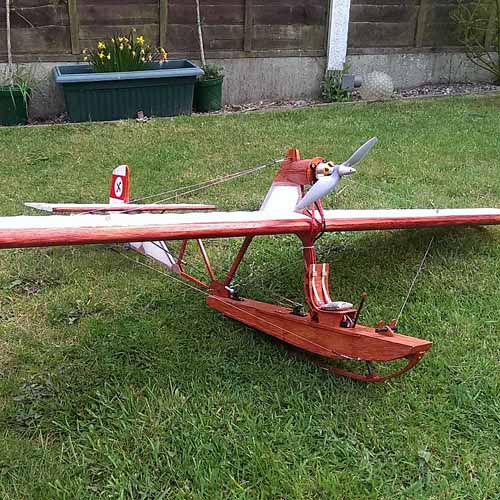 15 €
Airbus A220-100 - 1:144 - Free
Airbus A220-100 - 1:144 - Free
Aichi D3A2
Spitfire model for laser cutting or 3D printing
---
Here is our selection of best 3d files of airplanes , all these great cars from library of Cults and 3d files are perfect for 3d printing of .
This collection includes free 3D files of all types of aircraft. There are many aircraft models of the most prestigious brands, such as Boeing , Airbus , Cessna or Antonov .
Professional 3D printing of has gained a lot of development in the world of aeronautics mainly for very specific applications. For example, this technology makes it possible to create very strong and much lighter parts compared to traditional manufacturing processes.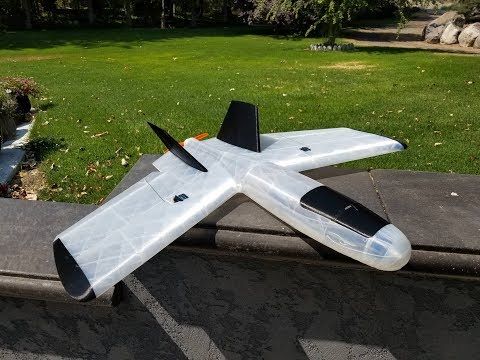 Of course, you won't find real aircraft parts here, but you will find many 3D aircraft models . For lovers Modeling , you can 3D print your own airplane or glider!
Student shared design of 3D printed RC airplane
3D modeling
Everyone seems to be obsessed with "quadcopters" lately, given the constant demonstrations of such aircraft and the appearance of quite interesting 3D-printed projects. Actually, already made 3D-printed kits for self-assembly are going on sale with might and main. It's all, of course, wonderful, but why forget about the good old airplanes?
Along the way, Florida engineering student Cyril Lange thought so, recently figuring out a fully functional, flying 3D printed RC plane. The design of the model is quite simple to manufacture, and the airplane itself flies well.
Kiril himself remarks, not without a grain of humor: "This is a fast and maneuverable aircraft.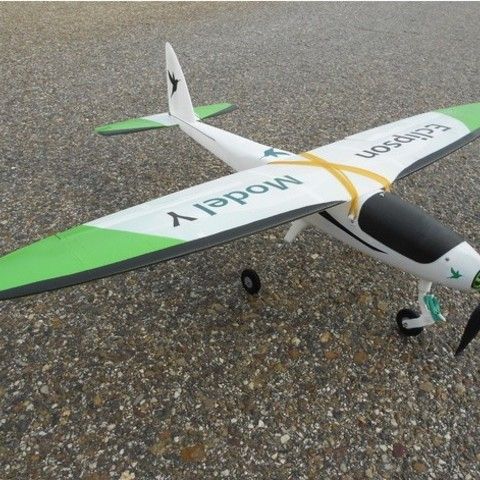 Although, given the fact that this is the only aircraft I have ever encountered, it is not for me to judge its qualities.
All in all, if you're interested in RC aircraft and 3D printing, this project is worth a look. The aircraft has a decent wingspan of about one meter, a 210 watt motor, a weight of about 720 grams, and uses four servos to control it.
Most of the components can be easily printed on any desktop FDM printer. Kiril himself uses the MakerBot Replicator 2. It is recommended to print wings from ABS plastic, as it sticks together easily. All elements are designed so that no supports are required, although rafts are recommended. Therefore, the same wings are best printed vertically. To increase stability in flight, Kiril still used several wooden parts. To be more precise, he used linden - an easy-to-work, durable and lightweight wood. And it's not difficult to find a couple of fake planks in the store.
Assembly proved to be a fairly simple undertaking.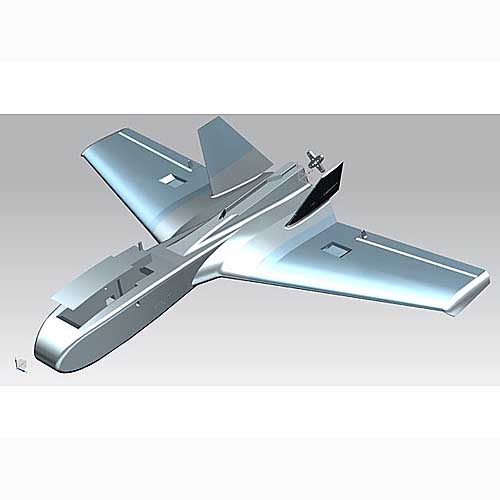 I only had to slightly adjust the fake parts to size so that they fit into the wings. As for the 3D printed parts, Kiril made detailed instructions. Although it is quite lengthy, everything is described in detail, and each step is quite simple.
Finally, you will need electronics and mechanical components to control the aircraft. Here is a list of parts used by Kiril, although you can replace them with similar ones:
TURNIGY Plush ESC 30A (1pc)
Outer Rotor Brushless Motor D2830-11 1000kv (1pc)
Battery ZIPPY Compact 2200mAh 3S 25C Lithium Polymer (1pc)
Turnigy TG9e servos 9g/1.5kg/0.10sec (4 pcs)
Battery charger
4 channel radio remote control
Installation of all these components is quite simple. The tricky part: using the remote, you need to find the neutral position on the servos and connect them to the control surfaces with a hard wire. Well, in the end, install the cover in place with a pair of rubber bands and the same wire.