Downloadable 3d printing models
Cults・Download free 3D printer models・STL, OBJ, 3MF, CAD
Top design
By FlexiFactory
This Flexi Phoenix is an articulated 3D print-in-place model that needs no supports, what an amazing modeling job! This beautiful bird can even perfectly stand on a rock, his cristal stand or simply on the floor. Its magnificent wings are made up of many articulated feathers.
Download STL Files
---
01
Winter Dragon
€3.84
02
Nintendo Switch Crystal Dock - Classic and OLED version
€3.24
03
FLEXI PRINT-IN-PLACE STANDING GIRAFFE
€3.18 -50% €1.59
04
Mushroom jewelry box and mushroom piggy bank
€3
05
CHRISTMAS TREE WITH LEGS
€2.
94
06
Ping Pong Game
Free
07
Space Elves Ghost Titan - December Discount
€25.12 -25% €18.84
08
Hi-Han, the hilarious donkey....
€6
09
Christmas Streetlamp with Bows and Garland
€5 -50% €2.50
10
Santa's Sleigh - Christmas decoration/Table center piece
€3.67 -20% €2.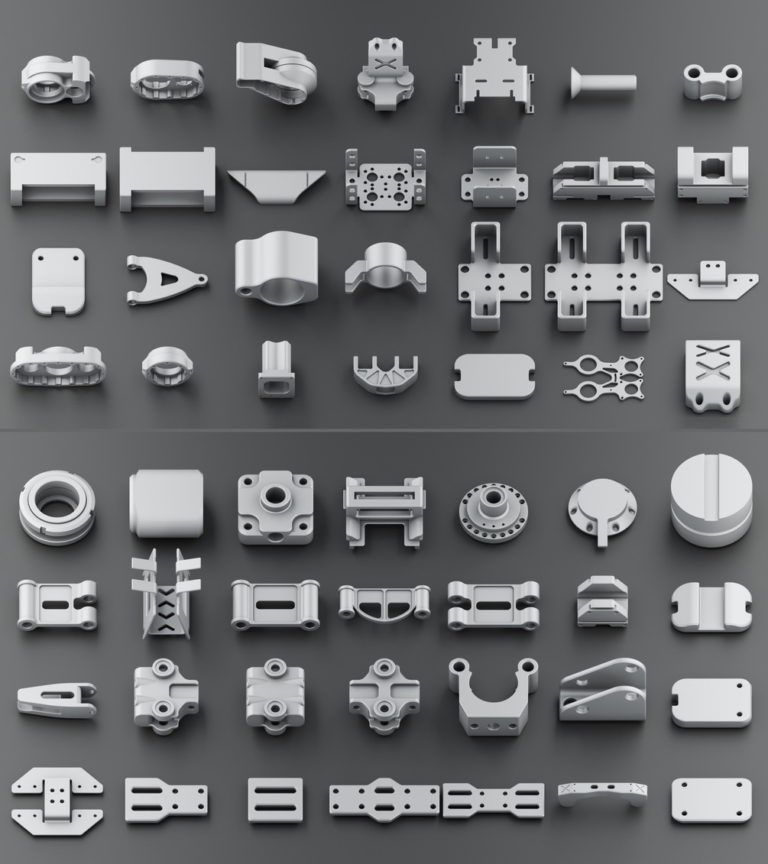 94
11
MEDIEVAL TABLE KING ARTHUR - COMPLEMENT FOR PLAYMOBIL
€2.85
12
Dancing Santa Clause Automata
Free
13
King Cnidarian Fire Dispensers
Free
14
Santa and Mrs Claus candle holder
Free
15
surfboard 6'4
€10
16
Snowman Spinner Fidget Keychain
€1.92
17
geometric photo frame
€2
18
Vase 01
€1.50 -20% €1.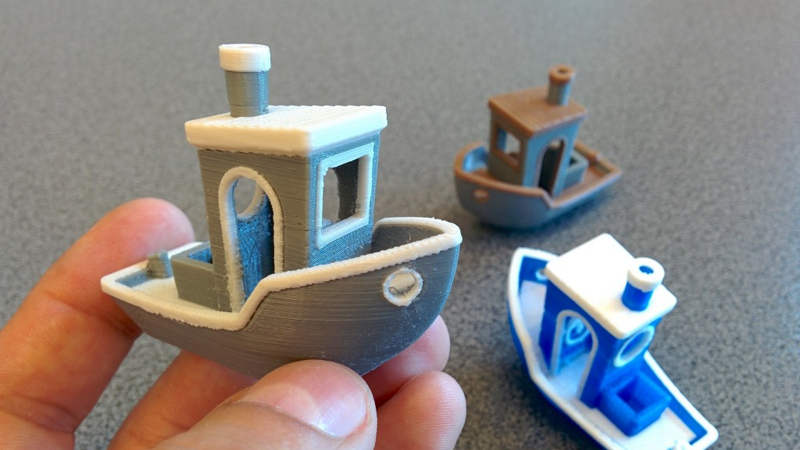 20
19
Basketball wine stopper
Free
20
Fast-Print Gift/Storage Boxes - The Ultimate Collection (Vase Mode)
€5.82 -30% €4.07
---
01
ItsLitho "Pure" personalized lithophane Christmas ball
€1.90
02
ItsLitho "Creamy" personalized lithophane Christmas ball
€1.90
03
Bordeaux, The Octopus
€2.40
04
Rose Dragon, Valentine's Day, Articulating Flexi Wiggle Pet, Print in Place, Fantasy
€3.
90
05
DJI AVATA GoPro Mount
€2.50
06
Off-White x Nike Air Jordan 1
€2.18
07
bates motel house psycho house
€6.24
08
ZOU GHOST - GHOST WITH LEGS
€2.76
---
---
01
HAPPY OCTOPUS
€1.88
02
Parachuting Lemming Decoration
€1.45
03
Thanatar Siege-Automata(plasma mortar)
€18
04
Santa's Sleigh Tree Ornament (plus bonus scale model)
€2.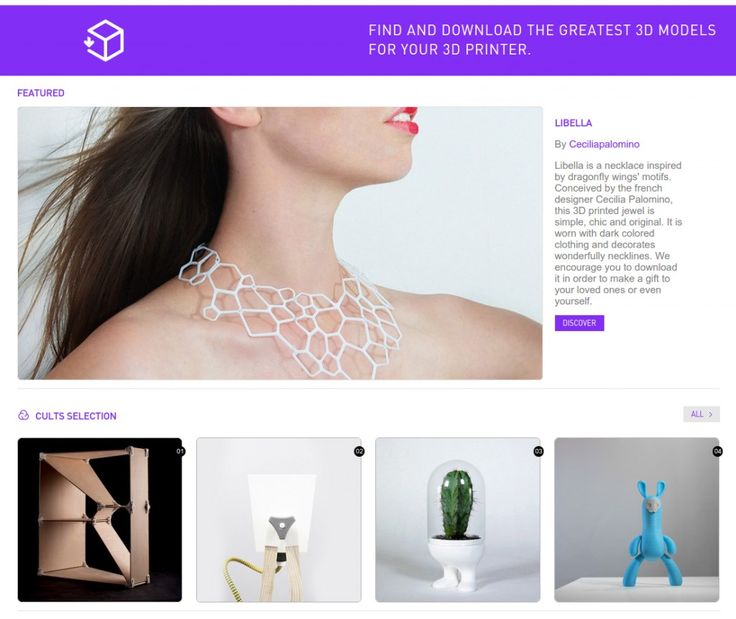 15 -15% €1.83
05
TURBO PROTO 3 wheeler FULL MODELKIT 1/24
€12.49
06
Olivia from Paper Mario: The Origami King (Christmas Tree Top Ornament)
Free
07
Christmas decoration hook
Free
08
U SHAP PIPE TOY
€1.25
09
Flexy Iguana Print In Place No Supports
Free
10
Glowing Snowflake with LED Noodles
Free
11
LUCY HEARTFILIA FROM FAIRY TAIL (3 VESIONS)
€12 -25% €9
12
Christmas headband
€1.
25
13
Flexi vinegaroon
€2.20
14
Gingerbread Man Emoticon
€1.45
15
Handyman pliers (psychomotricity)
€0.73
16
Karl Urban as Billy Butcher
€14.41
17
Baby Groot Air Plant Planter
Free
18
Christmas tree spinner toy decor xmas x-mas Ease pip no supports
€2.88 -37% €1.82
19
Type 66 Avanger - C-3D
Free
20
Rays Bauble
Free
---
01
Condors of Conjuration
Free
02
Christmas Cool Gnome / Gnomo Cool Navideño
Free
03
flexi turtle
Free
04
Cute Mini Octopus
Free
05
PRINT-IN-PLACE SPRING LOADED BOX
Free
06
Road Runner
Free
07
Articulated Lizard v2
Free
08
imperial void line troopers
Free
---
🔁 Updated
Flyable RC F-15D Eagle 800mm V1
€11.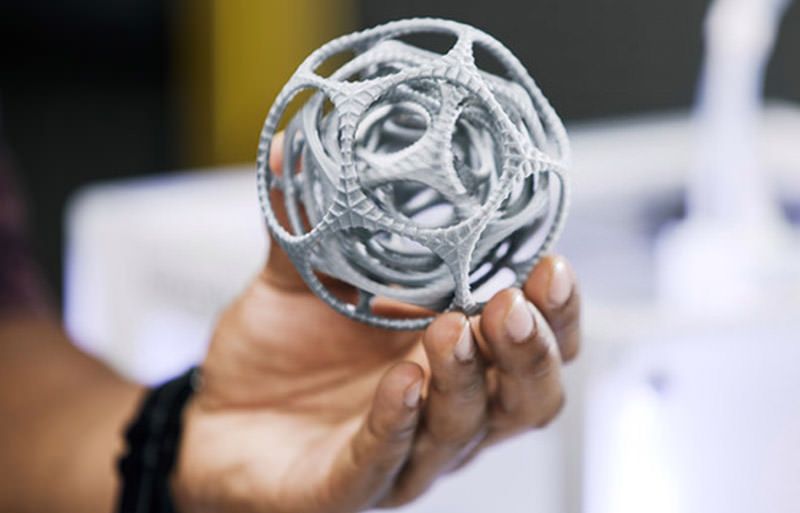 92
Prushka | Made In Abyss
€9
Glock 17 / 19 IWB MOLD
€15
Volkswagen Kübelwagen
€4.32
---
Playmobil Lady Bug Miraculous and Marinette
Baby Shark
WARFORGED VOIDWALKER EXOSUITS UPGRADE KIT
Slappy Squirrel - Animaniacs
---
Miniature Warriors D006
€1.50
Barbie Logo
€1.50
Turntable Tray 390 mm , 290 mm
€2.99
Miniature Warriors D005
€1.50
Miniature Warriors D004
€1.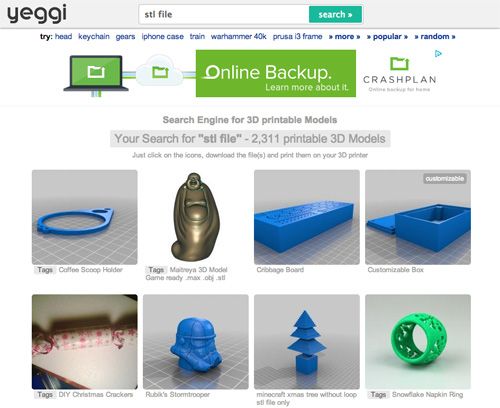 50
Miniature Warriors D003
€1.50
Genshin Impact - Faruzan Clothing Accessories
€1
Miniature Warriors D002
€1.50
See all 3D models
---
---
---
Cults, the 3D printing platform
Welcome to Cults, the world's leading independent website for 3D printer files. Discover and download the best 3D models for all your 3D printing & DIY projects.
Cults is a digital marketplace for 3D printing and design. Use our 3D model library to discover everything you can do with a 3D printer (FDM, SLA, DLP, SLS) event with CNC machining and laser cutting. You don't know how to make a 3D file but you want to 3D print objects? Cults is for you! Browse our different categories and download the best 3D printer models for free, open-source or paid mode.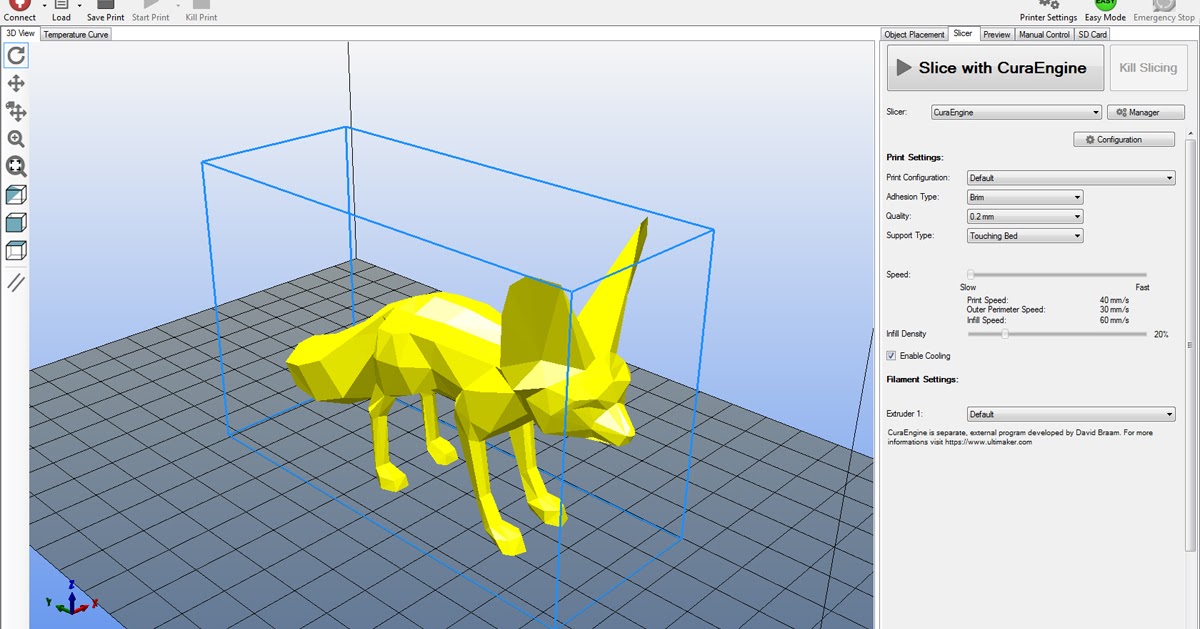 The formats you can download are in STL, OBJ, 3MF, CAD, STEP, SCAD or DXF, DWG, SVG format, they are all 3D printable guaranteed or CNC compatible.
We are connecting 3D print files makers with people who want to use their 3D printer. Our 3D model repository acts as a real source of inspiration since the best designers share their best STL files daily to offer you their latest inventions!
On Cults you can also find a 3D printer nearby, get voucher codes to buy cheap 3D printers or filaments at best prices and also a whole series of 3D printing contests. Cults is a joyful community that brings together all 3D printing fans to dialogue and create together.
---
Commission system
You are a designer and you want to sell your 3D models optimized for 3D printing? Thanks to Cults you can earn money with your files STL, OBJ, CAD, 3MF, etc.
! For each download, you will receive 80% of the net selling price (excluding VAT) via PayPal. Cults keeps 20% of commission which is used to finance bank fees (about 5%) and then all the costs related to the technical maintenance of the platform: hosting, bandwidth, accounting, email communications, translations, etc. There is no subscription system or fixed fee to pay. You sell, you win!
If you are still hesitating to share your models on Cults, feel free to read this article Why publish my designs on Cults? List of advantages and benefits to get an idea.
Designers 80%
Cults 15%
Banking fees 5%
Upload a 3D model
download your favorite 3D printer models・Cults
Skip to content
Miniature Warriors D006
€1.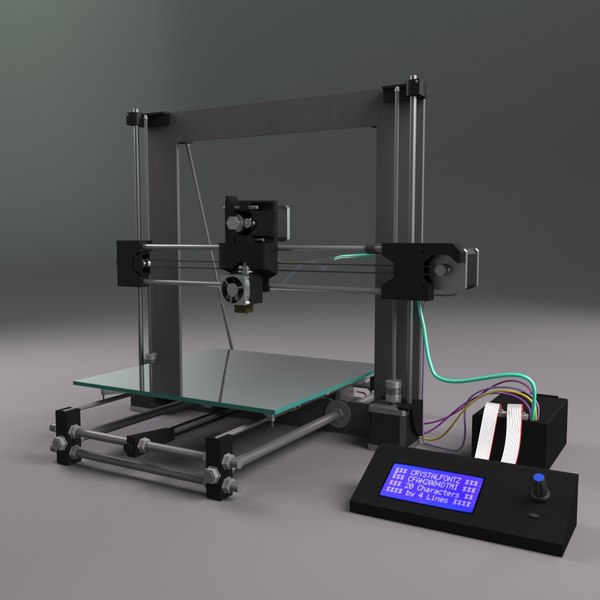 50
Barbie Logo
€1.50
Turntable Tray 390 mm , 290 mm
€2.99
Miniature Warriors D005
€1.50
Miniature Warriors D004
€1.50
Miniature Warriors D003
€1.50
Genshin Impact - Faruzan Clothing Accessories
€1
Miniature Warriors D002
€1.50
Miniature Warriors D001
€1.50
BKGcode Ratoncito Pérez
€1
Office complex
€9.74
Cat Noir
Free
Afterburner Mod for TwoTrees Sapphire Pro/Plus Modified
Free
FYSETC PanelDue V3.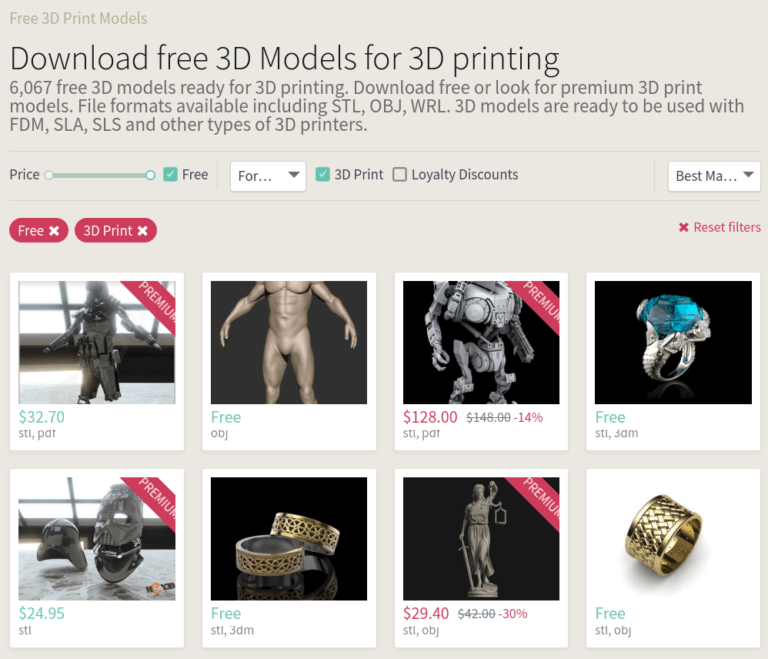 0 7"
Free
Radds HALL-E-Endstop holder
Free
PiBot IR Sensor Holder V1.0
Free
Mosfet Holder
Free
Anycubic i3 Mega X-Carriage [MK4] 45 + 46mm Version
Free
Dog leash
€1.34
[Japanese Capsule Toy Machine]EduColon(Rich Design Set)
€4.76
Excavator Cup printable
Free
String Spinner Machine for Knitwear
€3
German 15 cm Gun Destroyer Mount
€3
Elves and the Grinch Christmas decorations
Free
LAMP HEART LITHOPHANIE FREDERIC FRANCOIS
€3
MIGHTY MORPHIN POWER RANGERS PACK CHARACTER 3D PRINT
€9.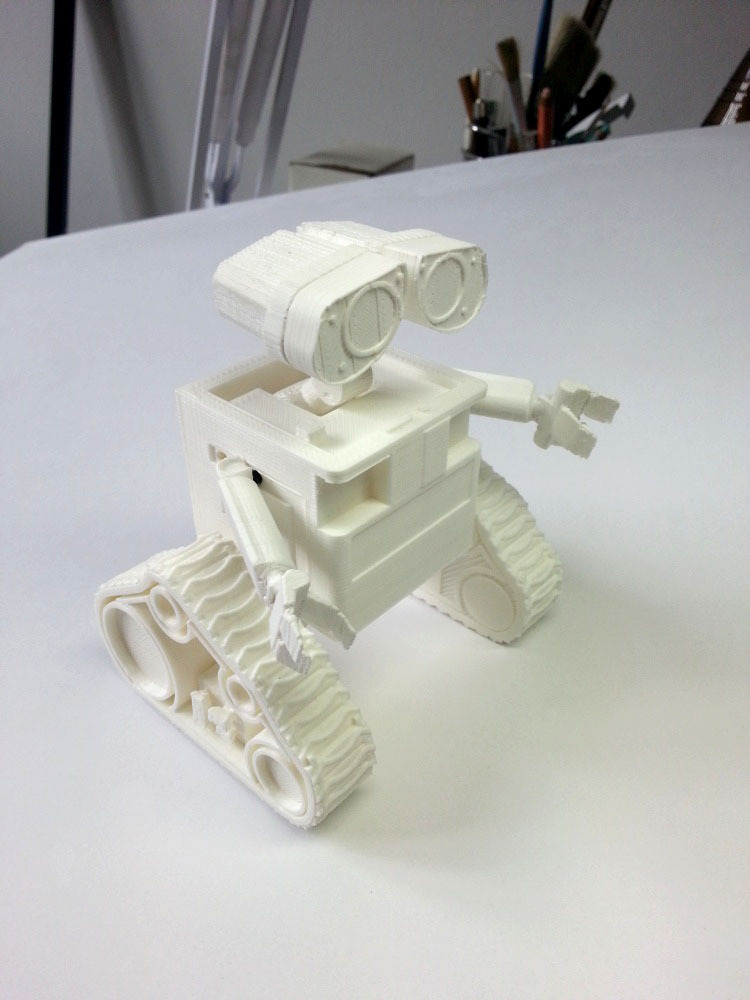 61
German 38 cm Twin Turret
€5
LAMP LITHOPHANIE GUITAR RENAUD
€3
Venom Bust
Free
Alarm / Trip wire
€1.44
Yoga Hamsa Hand Soap
€0.62
Super Mario Odyssey Ship Fanart
€2
Dodge Charger
€3.50
Solder paste and flux Dispenser
Free
BMW BBS Style 22mm RIMS MINI-Z / K989 / K969 MULTI OFFSET
€3
caisse ar ccf firefighter
€10
Gabby´s Dollhouse Mercat Pencil Holder
Free
LED House
Free
Soap Holder
Free
Cakey Cat
Free
HAPPY OCTOPUS
€1.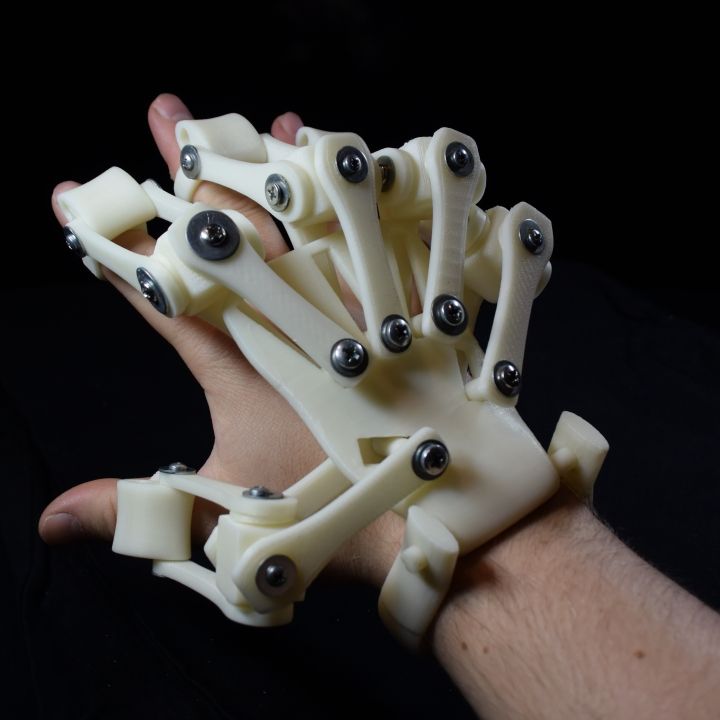 88
Roach 85mm bait mold lure soft plastic
€21.29
Kia EV6
€5 -40% €3
TOY CAR - FOR KIDS
€1.25
Iron Man
€2.13
LARVA MOLD SOFT BAIT BUG LURE 30mm
€4.26
miya
€3
Grooved fashion band US sizes 6to9 3D print model
€2.88
3D printer models
Looking for 3D printer models? The Internet is filled with sites that offer them for free. We have collected the TOP 10 catalogs that you can use to search and download free models in STL format. We hope you can find what you are looking for.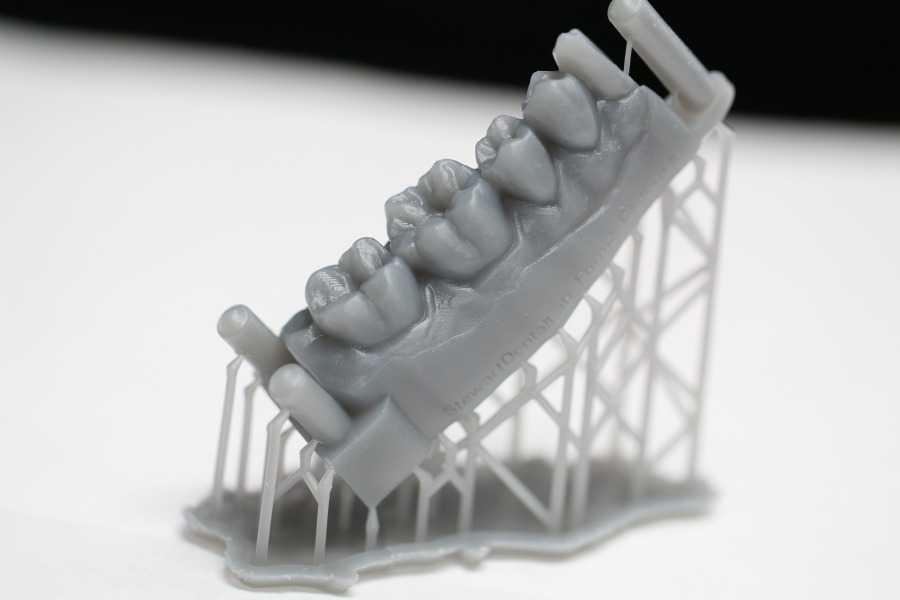 Yeggi
Yobi 3D
STLfinder
→ myminifactory.com
My Mini Factory is a 3D model depository operated by iMakr, an online store that sells 3D printers and accessories. It also has one of the biggest 3D printer shops in Central London. The site contains 3D models designed by professionals, and all models stored on it are checked for quality. You can also make a request for the desired model, which their designers will create and put in the public domain. Billing itself as a 3D printing social network, MyMiniFactory is a thriving community of makers who love to showcase their creations. Users vote for the best models, which allows popular creations to rise to the top of the list and gain popularity. The site presents models that are stored on its social network, as well as outside it, for example, on the Thingiverse and YouMagine sites.
→ thingiverse.com
The most popular and famous site among 3D printer users, Thingiverse is owned by MakerBot Industries, the creator of the popular Replicator 3D printer series.
The site allows users to store and share 3D model files that are used with 3D printers. It's a very popular site and has a large community of people hosting various categories of files on it. So if you're looking for "cool" printable stuff, Thingiverse is worth a visit. It is a portal designed to provide its users with ways to share their designs and to help print 3D creations. The site has a system that tries to find out what you like. The more you interact with the site, downloading and evaluating various developments, the better its recommendations will be.
→ 3dshook.com
Another online community for 3D printing hobbyists showcasing interesting 3D printer accessories, electronics and most importantly 3D models. The site contains many very interesting models of cars and buildings, as well as various add-ons and spare parts for your 3D printer. A huge catalog of paid and free models for a 3D printer. There are original unique products. Convenient search, navigation, rubricator.
3DShook has over 40 categories and adds over 100 new models to its collection every month. On 3DShook you can always find something for your home, animals, kids or something special for yourself.
→ youmagine.com
YouMagine catalog for Cube series consumer 3D printers manufactured by 3D Systems. The site mainly offers various ways to buy 3D printer supplies and files, but it also has a number of cool free items available, mostly in the Kids section. Some of these elements can be customized by children using an online application. The company offers 3D modeling and publishing tools on its website for both hobbyists and professionals. The site offers a content warehouse where the community hosts and shares models. Registration is required to download files.
→ 123dapp.com
Autodesk 123D is a suite of computer-aided design (CAD) and 3D modeling tools aimed specifically at hobbyists. Along with the toolkit, Autodesk also has a website where users can record their designs and share them with other users.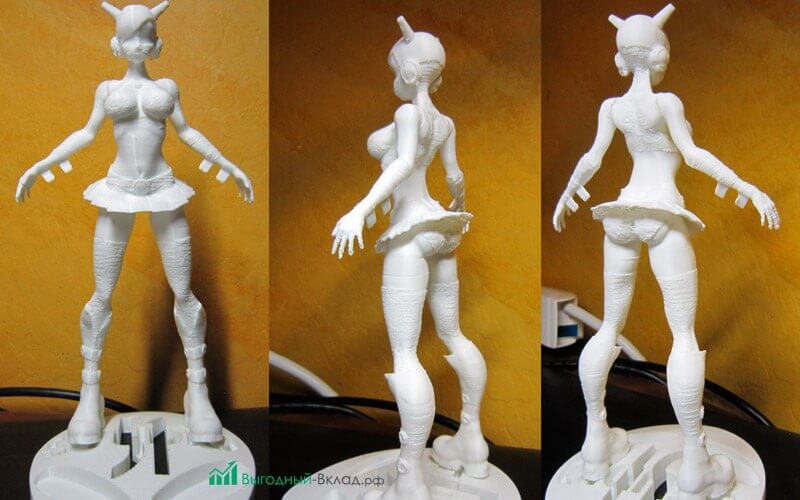 Many of these models can be downloaded and printed using Autodesk as a utility to interface with the MakerBot 3D printer. The goal of the Autodesk website is to "help engineers build products faster." The site offers tools to help them collaborate on their files. For the casual 3D printing enthusiast, the best part of the site is the large library of free files created by a community of over a million engineers. Registration on the site is required, but the number of files that are then available is worth it.
→ cgtrader.com
Being primarily a place to buy and sell a variety of 3D models (not necessarily just those designed for 3D printers), CGTrader does offer a selection of free models that can be used on 3D printers. The site has a system that tries to find out what you like. The more you interact with the site, downloading and evaluating various developments, the body will have better recommendations.
→ cults3d.com
A French community and marketplace where developers can share or sell their creations.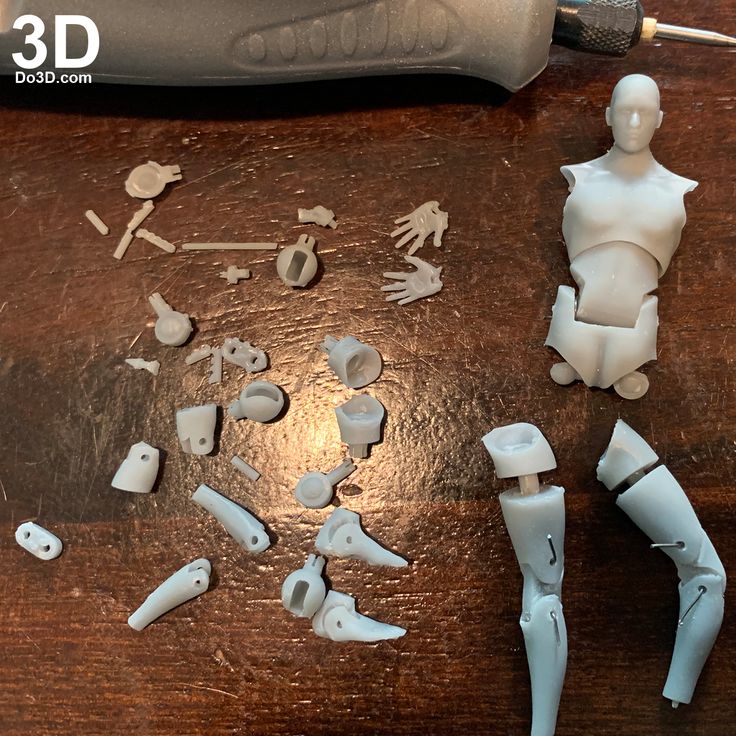 The site has a collection of high quality models that you can download. Users can follow the work of the designers they like and get instant updates when a new creation is posted on the site. The site's name, Cults, is a backwards spelling of St. Luc, the patron saint of artists. The site also supports English. This is a relatively new community, so the number of its users is not very large yet.
→ instructables.com
The Instructables website is a community where users can share their DIY projects. This also includes products obtained using 3D printers. The site also provides explanations and instructions describing how to build 3D elements, and some designers take the time to answer questions from site members. Instructables allows users to store and organize their 3D printing projects. This is done to help them work together in the future. You can think of this site as a GitHub 3D printing site where users can share their files, discuss projects, and participate in them.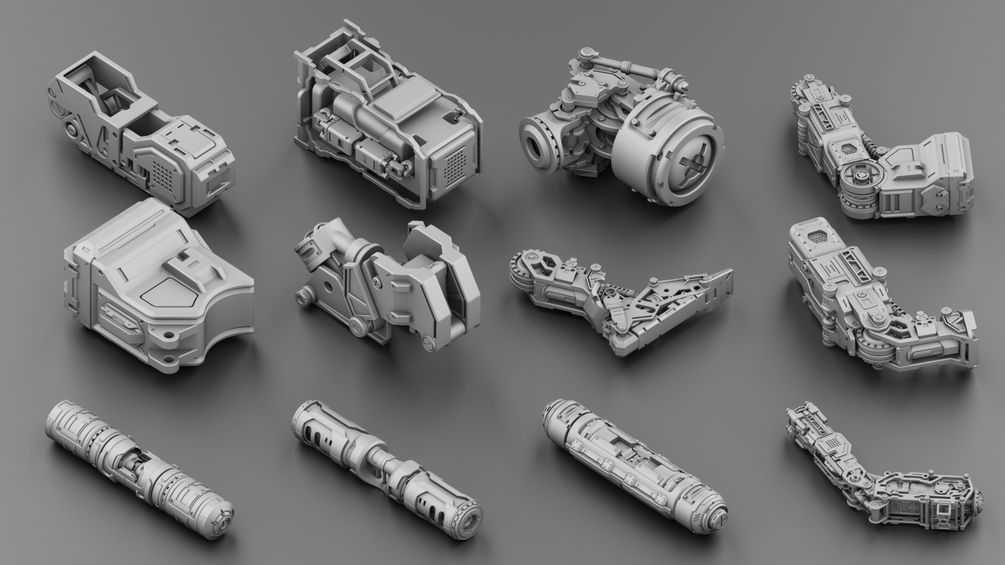 The site also offers the ability to make a request, so if you can't find what you're looking for, you can ask the site's community about it.
→ pinshape.com
Pinshape, a marketplace for 3D models, is similar in style (layout, look, and ability to capture likes) to the well-known site Pinterest. You can buy models from designers, or download them for printing yourself if they are offered for free. Pinshape allows users to host and share 3D model files on it. Basically, this site acts as an online store where you can buy 3D printed parts, or order your own 3D model to be printed. But if you look closely enough, you can find people who sell their products and also offer the files you need so you can print them yourself.
→ 3dfilemarket.com
A new and growing repository of 3D File Market models. All models are tested for suitability for 3D printing. You can download as many models as you like without registration, although you must provide your email address to access the 3D model files.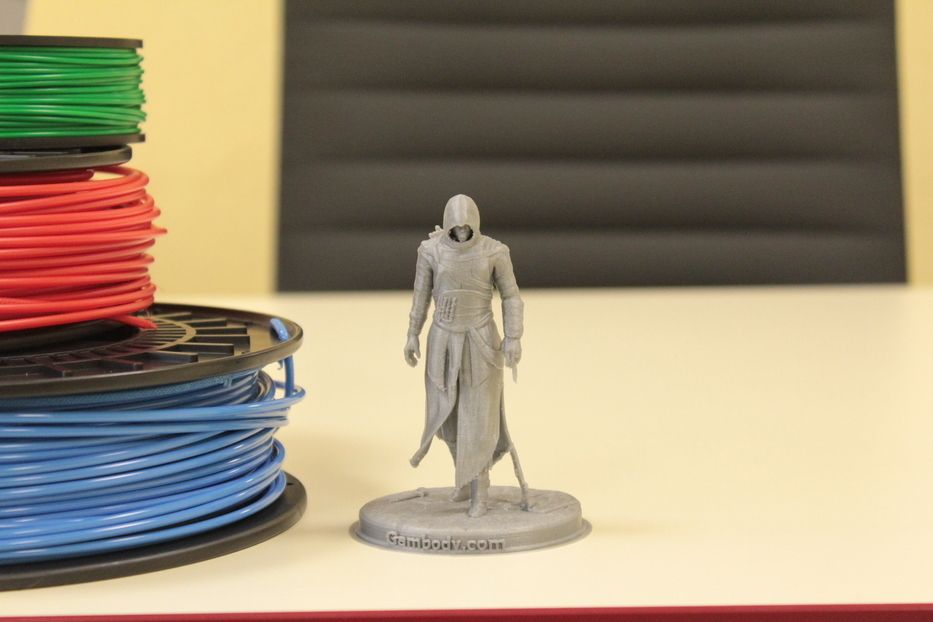 This is a very simple site aimed at being a repository of model files for 3D printers, and nothing more. The basic design of the site allows users to put files on it for public access, and download files that they would like to use. The site contains many small, simple 3D models ready to be printed, as well as a good selection of everyday items and even spare parts for 3D printers.
Search engines for 3D models in various formats, including STL for a 3D printer. Use queries in English, these search services collect information about models from all over the Internet.
→ yeggi.com
Yeggi is a search engine that will browse major 3D printing sites to find files compatible with 3D printers. You can also browse some popular searches to get an idea of ​​what the community is currently interested in.
→ yobi3d.com
When in doubt, use yobi3D to search for files that match the desired 3D printer. This tool is useful if you want to search for one thing across all sites at once.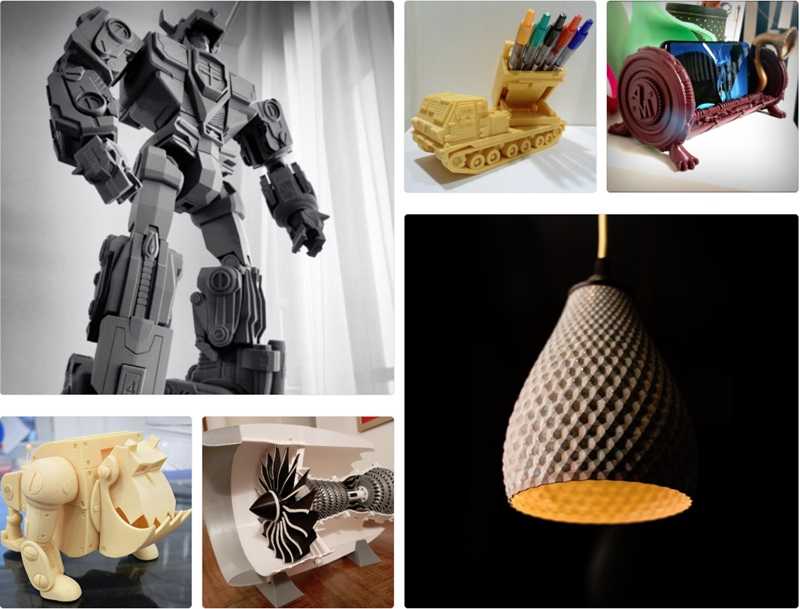 A very convenient format filter, fast search, high-quality previews and stl models prepared for 3D printing for printing.
→ stlfinder.com
This is another STLfinder that surfs the web looking for 3D printing. To select files compatible with 3D printers, he goes through many 3D modeling sites.
Oops.. there seems to be no such page
Apparently, you've landed on a page that either doesn't exist or was deleted long ago. Start your search first!
Request a call back
Telephone
By clicking on the button, you agree to the privacy policy of
Item added to cart
Go to cart
Product added to comparison
Compare products
Cannot compare more than 4 products
Invoice or quotation request
Organization name:
Your e-mail
Your phone
Name of contact person:
Legal address:
Comment:
By clicking on the button, you agree to the privacy policy of
Goods on the way, find out when delivery
Your name:
Your e-mail
Your phone
By clicking on the button, you agree to the privacy policy of
Contact us
How to call
By phone +7(495)155-45-19.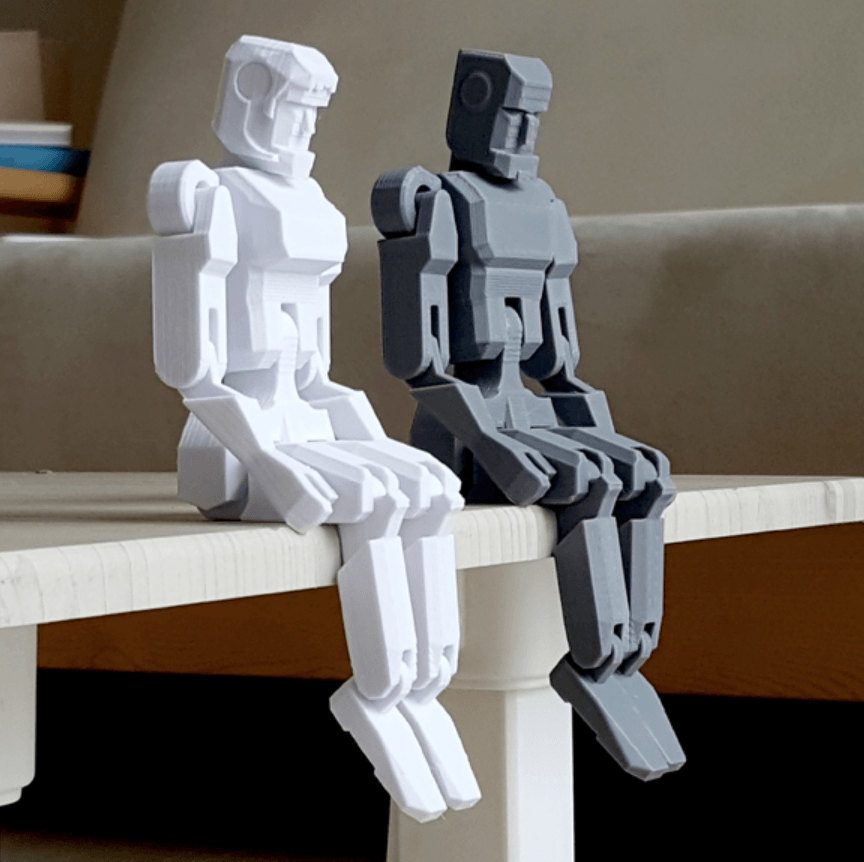 Your call will be answered by an answering machine. We won't call back if you don't speak up. Each request is processed, we contact clients in accordance with requests. Prepare the information you want to report, send it to the answering machine and we will call you back. We kindly request: do not be silent and do not hang up, this is just an answering machine. 🙂 Other most effective ways to get in touch:
Write to Telegam @techno3dru
Write to Whatsapp +74951554519
Write Email [email protected]
Is the product in stock
On the product page, under the product name, there are 3 statuses:
In Stock - We have this item in stock. Make a purchase with the Buy button.
Pre-order - goods on the way, delivery soon. Find out about delivery times by clicking on 'Delivery times' or make a purchase using the Buy button.